While our last Review (535) looked at global resistance to existing (older-style) GMOs, this one focuses on the issues around new GMOs and the current industry-led drive for deregulation.
RESOURCES TO SHARE ON GENE EDITING
Gene editing is cheap, easy, prone to unintended effects, poorly regulated, and can permanently alter nature's gene pool - in fact, it's a recipe for disaster. A short (6 minute) and accessible new video explains what's at risk.
SlowFood EU and FoE Cyprus have produced two excellent, short (under 2 minutes) and easy-to-follow videos on what new GMOs are and why they must be kept regulated. They can be watched here and here.
GENE EDITING: UNINTENDED EFFECTS, RISKS, AND FAILURES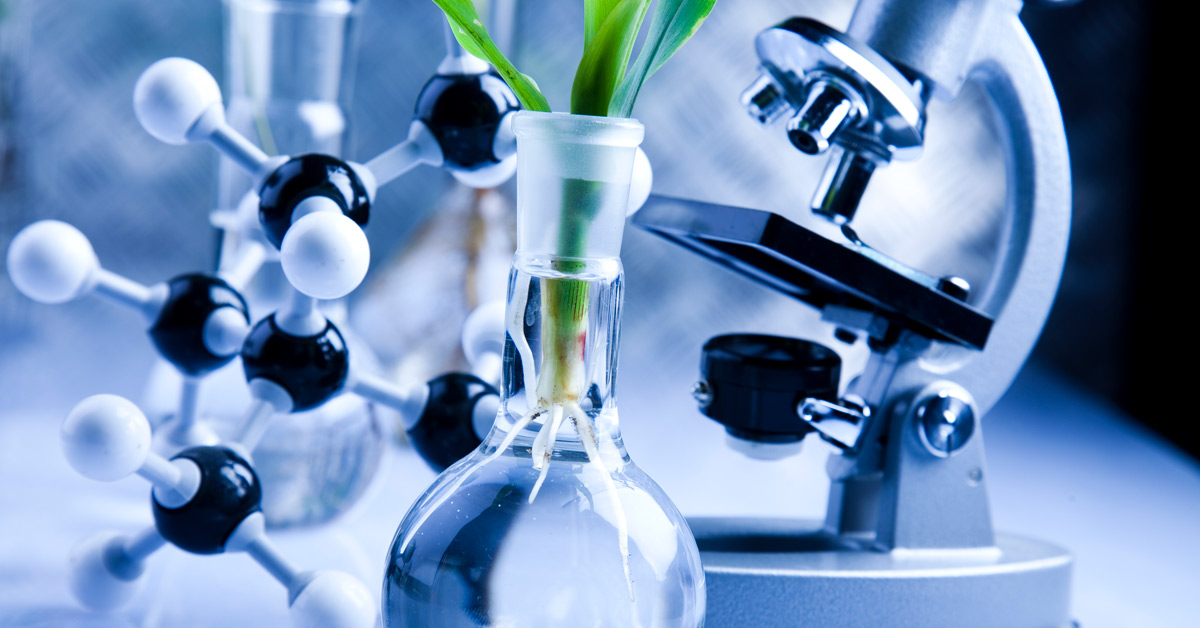 GMO lobby assertions that gene-edited plants and animals don't contain any foreign genetic material in their genomes and are therefore as "natural" and safe as conventionally bred plants and animals are false and misleading, for two reasons. First, gene-edited organisms pose risks that are not confined to the presence of foreign DNA. Second, they can and do contain foreign genetic material in their genomes, either by intention or inadvertently due to the imprecision and limitations of the gene editing process. Not only can foreign DNA be introduced in a number of ways, but developers of gene-edited plants and animals routinely miss or ignore the inadvertent integration of foreign DNA into their products due to using inadequate screening methods.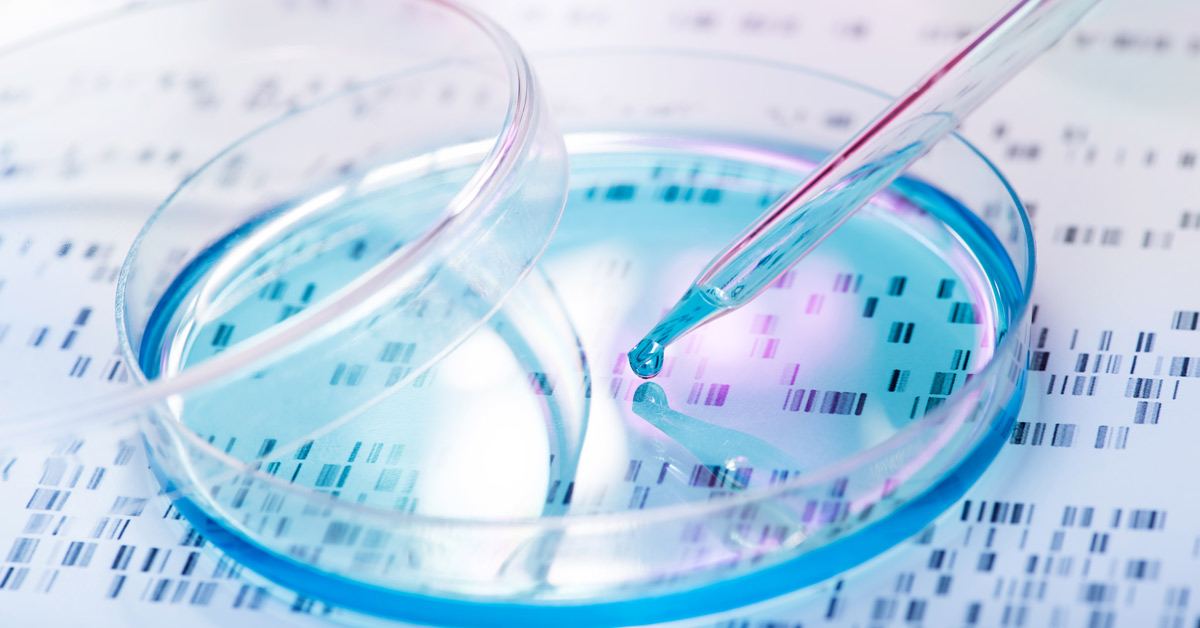 In a recently published document, the European Food Safety Authority (EFSA) has created the impression that there is, in most cases, no need to take into account the unintended genetic changes caused by the process of new GM techniques ("new genomic techniques" or NGT). Independent research group Testbiotech comments, "EFSA appears to assume that the unintended genetic changes and the associated risks could not be distinguished from those resulting from conventional breeding. Consequently, the approach as suggested by EFSA would mean a substantial reduction in current standards of risk assessment. It looks like the EFSA assumptions largely originate from inadequate data: In the context of its previous opinions, the authority has stated several times that it did not have a mandate to comprehensively assess all relevant scientific publications. On the contrary, it seems that EFSA has, in fact, simply 'overlooked' most of the relevant publications."
Critics say the European Commission's move to remove regulatory safeguards from (deregulate) gene-edited crops is driven not by science, but by agribusiness lobbying, and that the current regulatory regime should be maintained. They are also concerned about the potential lack of transparency for consumers. Molecular geneticist Michael Antoniou warns that gene-editing is not as precise as claimed, is not equivalent to breeding and is a GM technology. He fears unintended changes in the plants' biochemistry and composition. "You risk the possibility of creating new toxins and new allergens or adding to known toxins and allergens," he says. For the EU to deregulate gene editing would require a qualified majority. But Germany, the biggest member, has already said it would remain neutral, which counts as a "no" vote. "I don't think we currently have a majority of member states," says Jorasch of industry lobby group Euroseeds. Lawmakers may be influenced by a growing popular backlash against the tech. A recent public consultation by the European Commission received 70,000 responses with 98% opposed to policy change.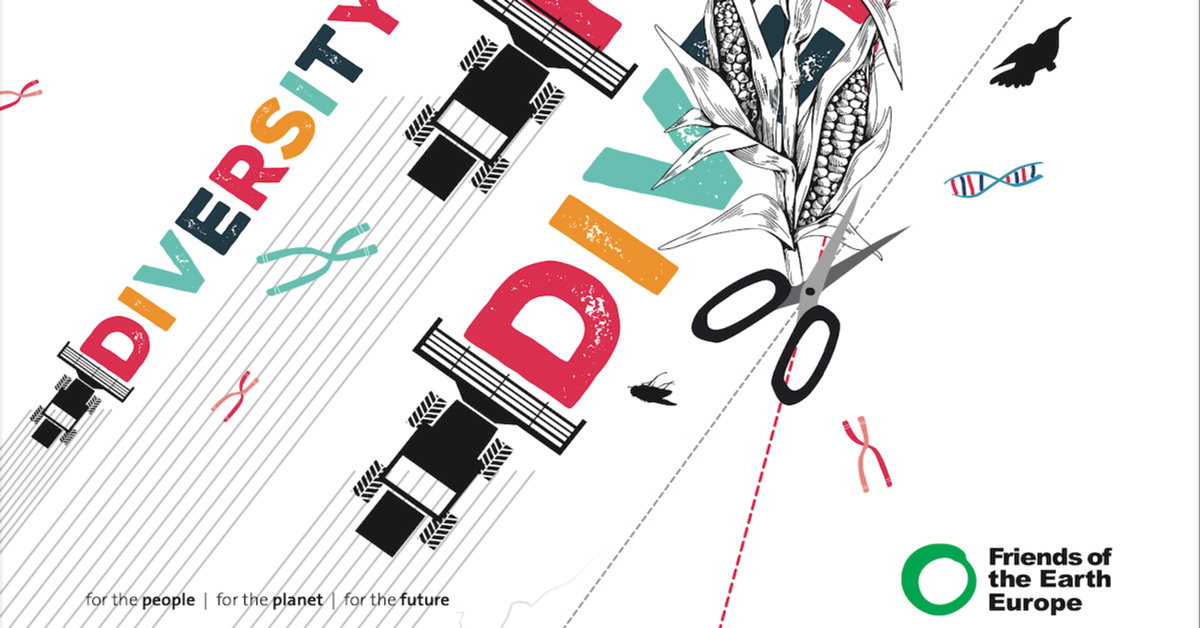 Friends of the Earth Europe's new briefing shows that new GMOs are an environmentally risky distraction from the real solution to nature recovery and food security. Mute Schimpf, food and farming campaigner at Friends of the Earth Europe, said: "Officials must not throw away 20 years of essential safety regulations. Are they really ready to ignore citizens' demands just to please chemical giants with a track history of false promises and very real environmental damage? Their power and resources are better off going towards promoting already proven solutions like agroecology."
The German Consumers organisation Verbraucherzentrale Bundesverband e.V. (VZBV) has published a short position paper in English and in German, calling for comprehensive risk assessment, labelling and technology assessment for new GM techniques. VZBV also compiled further information on the topic in German.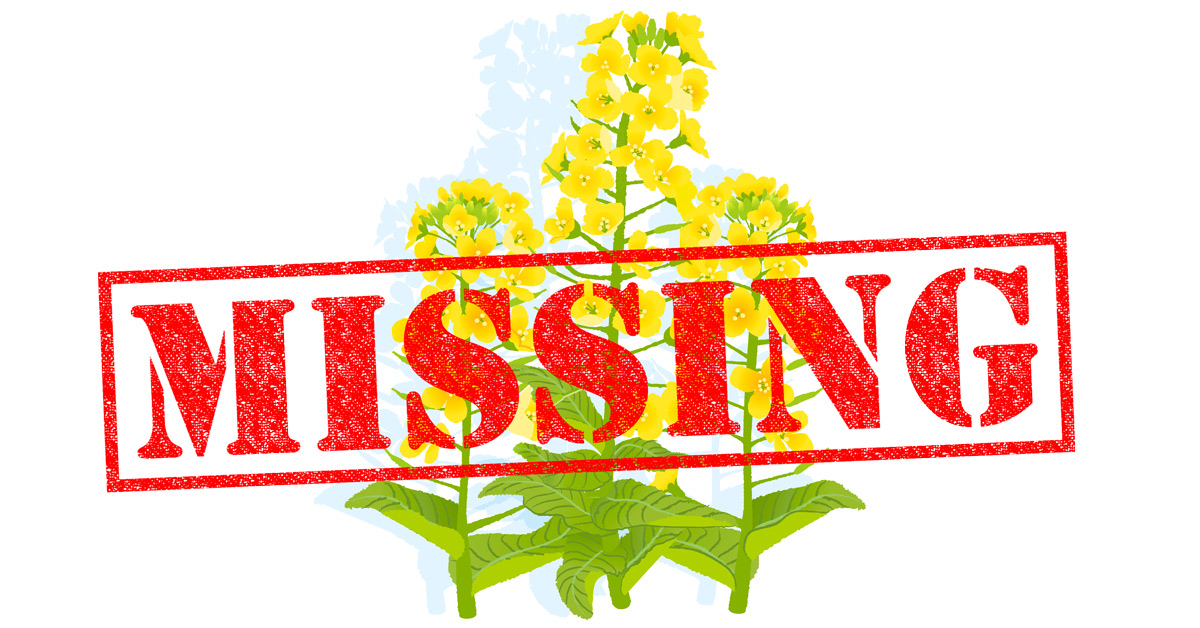 Back in October, GMWatch published an article about the reported failure of Calyxt, the company that was the first to market gene-edited soybeans. Adoption by farmers was reported to be slow due to disappointing yields. In the article we mentioned Cibus's herbicide-tolerant SU Canola as one of the very few (possibly) gene-edited crops available on the market. We say "possibly" because Cibus launched the product in 2014 as a success of its ODM gene editing technique, but later claimed that the mutation that conferred the herbicide tolerance was accidental and not a product of gene editing after all. But now it seems that the "maybe/maybe not gene-edited" canola has disappeared from the market, in Canada and the US. The tiny and diminishing number of gene-edited crops on the market – there may now only be one! – further gives the lie to all the hype about gene editing rapidly bringing desirable new crops to market.
Caution should be used when considering gene editing technology as a potential solution for the current avian influenza (AI) crisis, a UK organic body has warned. The call follows research into breeding flu-resistant chickens, published by the Roslin Institute, Imperial College London, and Pirbright Institute. Organic Farmers & Growers (OF&G) said the promotion of gene editing as a solution to AI was a "worrying development". OF&G, which certifies over 30% of the UK organic sector, said it instead supported alternative measures to resolve the issue of bird flu, such as vaccination. "The pro-GE lobby is dangling a toxic carrot to the poultry sector - the promise of precision bred organisms is simply not a reality at present," said Roger Kerr, chief executive. OF&G said the research findings were in stark contrast to a recent Swedish study which found that use of CRISPR/Cas9, a technique used in gene editing, caused unpredictable genomic changes.
A lab at Rice University, Texas, is leading the effort to reveal potential threats to the efficacy and safety of therapies based on CRISPR/Cas9, even when it appears to be working as planned. Bioengineer Gang Bao and his team point out in a paper published in Science Advances that while off-target edits to DNA have long been a cause for concern, unseen changes that accompany on-target edits also need to be recognised and quantified. Bao has been a strong proponent of CRISPR/Cas9 as a tool to treat sickle cell disease. But now the researchers fear that large deletions or other undetected changes due to gene editing could persist in stem cells as they divide and differentiate, and thus have long-term implications for health.
MIT Technology Review has published its list of the worst technologies of 2022. The list includes the gene-edited pig heart given to a transplant patient which was infected with a pig virus, and which may have had a role in the patient's death. We wrote about it here.
The biotech firm Graphite Bio has paused a study testing an experimental gene editing therapy after the first treated patient suffered a serious side effect. Figuring out what went wrong could have implications for much of the gene editing field because many companies are using similar gene editing technologies. "The FDA was already treading very carefully with gene editing," one analyst commented, and this "blow-up suggests that this stance will not shift any time soon". That commendable caution over the human medical uses of gene editing seems to be sorely lacking when it comes to using the technology in the areas of food, farming and wildlife. More here on how science supports the need to subject gene-edited plants and animals to strict safety assessments.
GMO DETECTION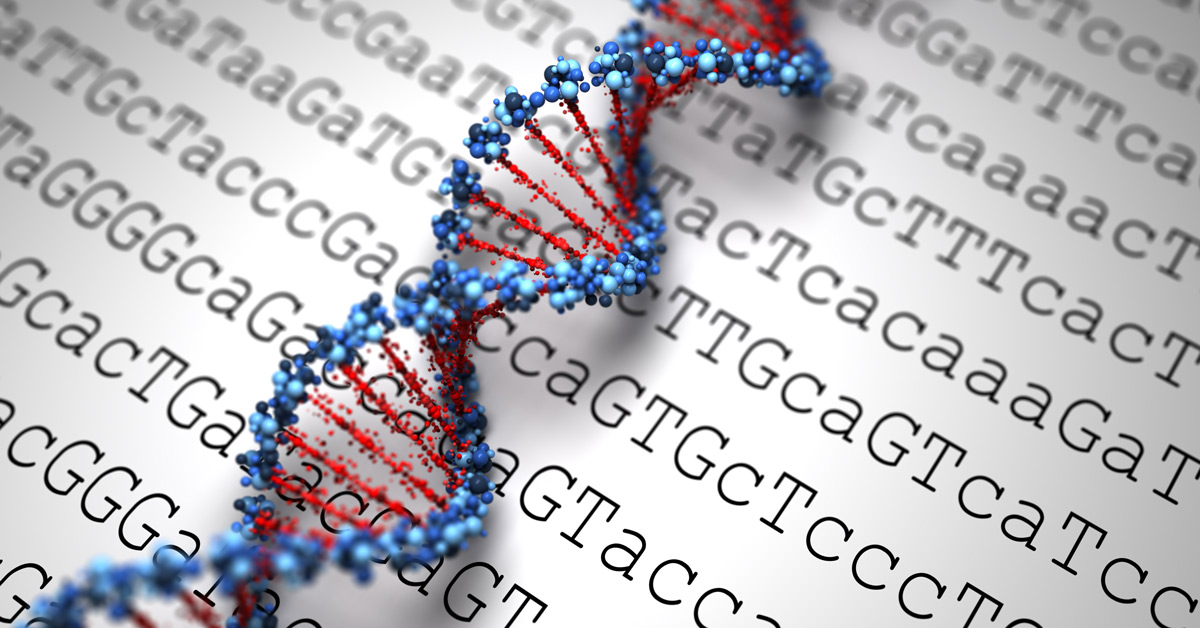 In October a US-based consortium of researchers from industry and the US government's intelligence community announced that they had developed new technologies that can detect when an organism has been genetically engineered. The researchers are focusing primarily on "biothreat" detection of genetically engineered viruses and bacteria that could cause new pandemics, though the new technologies could flag up the use of genetic engineering in a wide range of organisms, including new gene-edited GM plants and animals in the food and feed supply. In GMWatch's assessment, the researchers have done important work that will contribute to enabling the detection and identification of all GMOs, including unknown and new gene-edited ones. However, much political will, focused investment, and collaborative work on the part of detection laboratories, regulators and GMO developers will be required before these and similar technologies can be used by public GMO enforcement laboratories for the detection and identification of unknown and unauthorised new GMOs in the food and feed supply.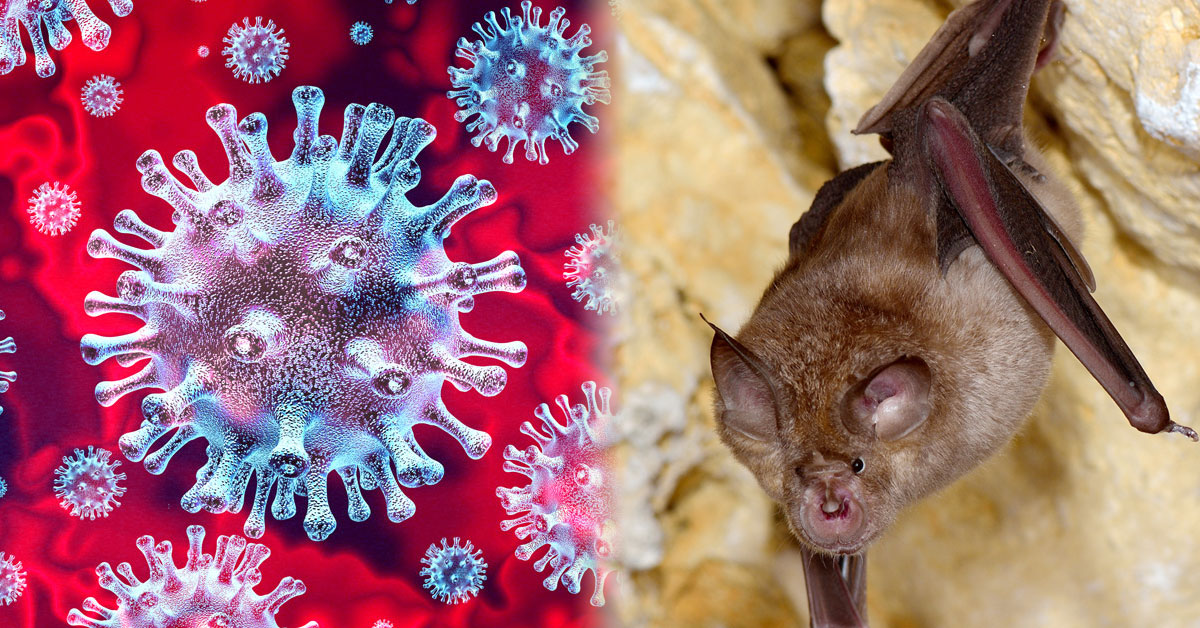 An important test case that for some might cast a shadow of doubt over the capability and integrity of the FELIX programme (see above) is its analysis of the genetic sequence of the COVID virus, SARS-CoV-2, performed in January 2020. The FELIX researchers reported that they didn't find any sign of genetic engineering, based on their failure to find "foreign" DNA sequences. But for some who have read informed commentaries that find unusual features in the virus pointing to genetic engineering, the FELIX researchers' conclusion is hardly comprehensible. GMWatch is calling on them to publish their analysis of SARS-CoV-2 in a peer-reviewed journal.
REGULATION OF NEW GMOs – EU AND WORLDWIDE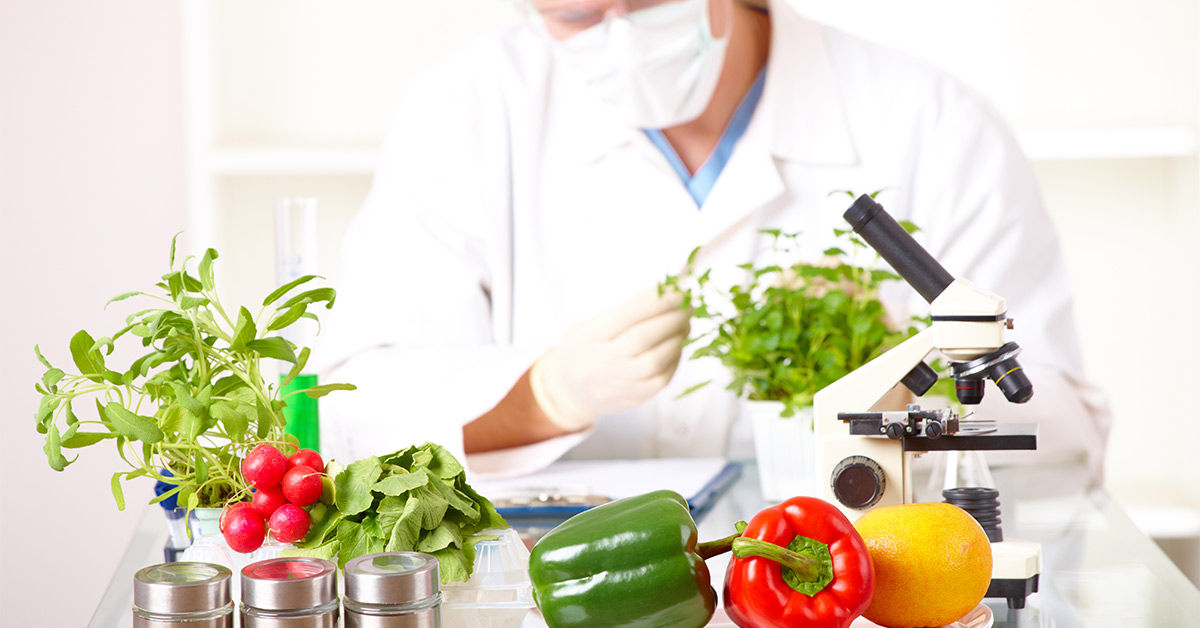 The European Food Safety Authority (EFSA) has published a statement on the future risk assessment of plants derived from new genetic engineering techniques (new genomic techniques, NGT), and thereby proposed a considerable reduction in currently valid regulations for genetically engineered plants, reports Testbiotech. This would mean that in most cases, future risk assessment would only take the intended characteristics of the plants into account, and set aside any unintended genetic changes caused by the genetic engineering processes. As a result, many new GM plants could be brought to market without undergoing detailed risk assessment.
The petition to keep new GM foods strictly regulated and labelled in the EU got nearly 420,000 signatures. The petition is now closed. Well done to all those who organised it!
The authors of a new science policy paper argue that assessing new GM technologies according to whether they are "safe enough" will not create the public trust necessary for societal acceptance. They write that we need open, transparent, and inclusive societal debate on gene editing technologies, how to use them, and whether they contribute to sustainable solutions to societal and environmental challenges. They add that instead of claiming that regulation based on the precautionary principle causes unfair treatment of new gene-edited GMOs, one could question whether a shift towards a green and more sustainable economy doesn't require a move in the other direction — towards more precautionary approaches. They write that promises advanced on behalf of new GMOs should be balanced with foresight analysis identifying potential problems arising from their use – and the assessment of alternatives. They conclude that to be trustworthy, GMO regulation must demonstrate the authorities' ability to manage the scientific, socio-economic, environmental, and ethical complexities and uncertainties associated with new GM techniques. GMWatch would add that no one has done any research to ascertain whether the new GM techniques are "safe enough". We agree, however, that the other considerations detailed by the authors are vital.
A letter addressed to MEPs suggests that the Commission hopes to curry favour with critics of the revision of the EU's pesticide framework by dangling a potential liberalisation of new GM techniques. EU food safety Commissioner Stella Kyriakides explicitly referred to gene editing in a reply to a previous letter from the chair of the European Parliament's agriculture committee (AGRI), Norbert Lins, who criticised the revamped Sustainable Use Regulation (SUR) proposal presented in June. To appease critics of the Commission's proposal to halve the use of chemical pesticides by 2030, Kyriakides highlighted that other parts of the EU's food flagship policy, the Farm to Fork Strategy, could help boost food security. She mentioned the already adopted rules to speed up the approval of pesticides, innovation funding on crop protection included in the EU's research programme Horizon and a proposal to deregulate new GM techniques that the Commission is set to table next year.
The GMO-Free Europe conference took place in Brussels in November. You can find the presentations of the speakers, as well as recordings of the event, with translation to English, French and German, at the event website. You will also find short interview statements of some of the speakers. Viewers of this material who have followed events in the UK Parliament may be shocked at the sophisticated and informed level of the debate in the EU compared with Westminster.
In the first quarter of 2023, the Australia/New Zealand food safety authority FSANZ will propose new definitions of "gene technology" and "new breeding techniques" in the Food Standards Code, to facilitate deregulation. These changes would allow many GM foods, made using existing, emerging and future gene technologies, to enter the food supply without prior assessment, regulatory approval or public knowledge. In 2021, FSANZ invited comments on its proposals to:
* revise and expand the process-based definition for "gene technology" to include all GM methods other than conventional breeding; and
* revise the definition for "food produced using gene technology" to exclude certain GM foods from pre-market safety assessment and approval, using product-based criteria that ignore the process of production.
FSANZ's website has a summary of the 1,734 submissions, two documents that massage public opinion and acceptance of the changes, and the expert advisory group with vested interests and conflicts of interest. View the submissions here. Read GE Free NZ's submission here and Prof Jack Heinemann's submission here.
New Zealand's current GMO legislation, which aligns with EU law, demands that all GMOs are regulated and that regulators take account of the risks of the processes used to produce them (process-based regulation) – rather than just focusing on the intended genetic change in the end product and ignoring the process (product-based regulation). The current regulation is being attacked by lobbyists who want newer GMOs, such as those produced using gene editing, to be deregulated or only subjected to weak regulation. An easy-to-understand new report by Physicians and Scientists for Global Responsibility New Zealand summarises key issues relating to the risks of GMOs, including the unintended effects and uncertainties of gene editing techniques and the dangers of scaling up these technologies, and concludes that the current regulation is both robust and fit for purpose. The report was written by sociologist Jodie Bruning.
UK GMO DEREGULATION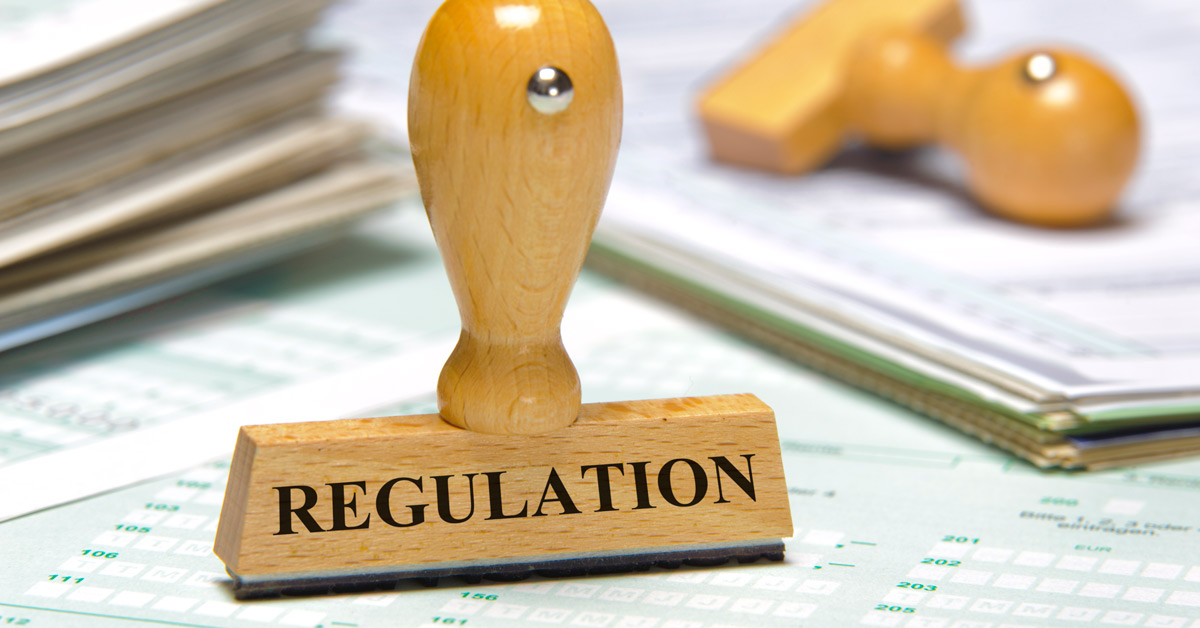 As the UK Government pursues a radical weakening of GMO regulation, a new poll shows that a significant majority of citizens living in the UK believe GMOs should be traceable and labelled. The Genetic Technology (Precision Breeding) Bill is currently advancing through the House of Lords, but the results of the poll suggest there would be little support for weaker regulations of so-called "precision bred organisms" compared to other GMOs in foods and farming. According to a YouGov poll, commissioned by UK civil society group Beyond GM, the overwhelming preference of citizens in the UK is for all GMOs in the farming and food system to be regulated, traceable and labelled:
• 79% of citizens in the UK think that "precision bred" crops, animals and foods should be clearly labelled on the food package
• 83% think "precision bred" organisms should undergo safety testing before being put on sale
• 80% think they should undergo environmental safety testing
• 79% think they should be traceable through the farming and food system.
The poll was covered by the Scottish daily newspaper, The National, here.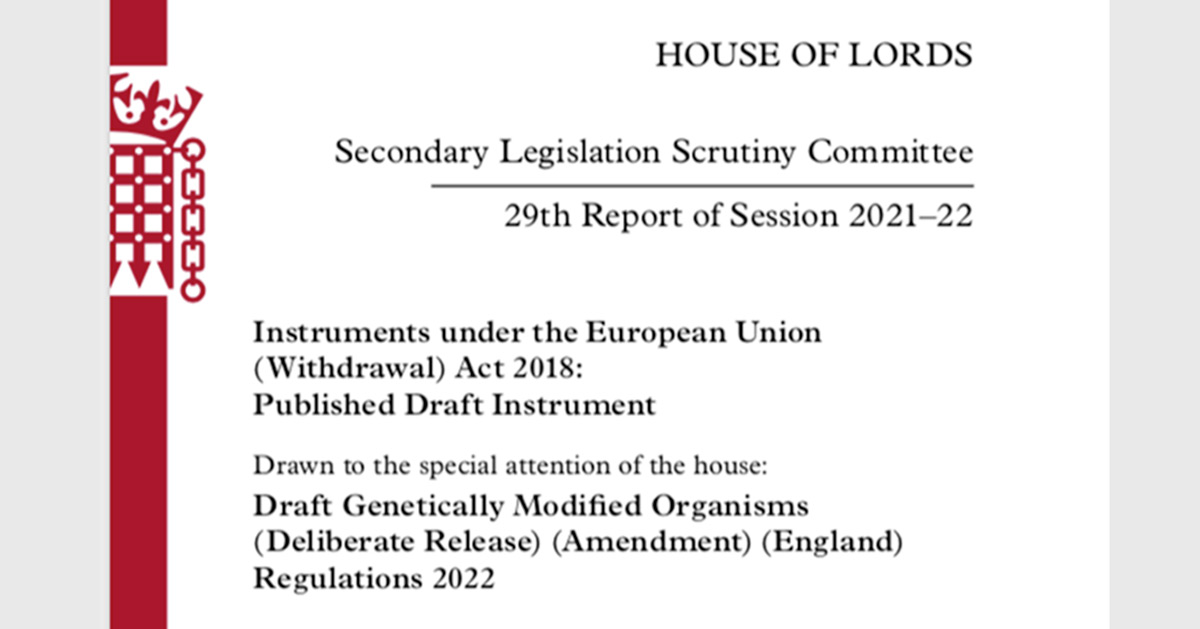 Two House of Lords Committees have published highly critical reports on the Genetic Technology (Precision Breeding) Bill that is currently going through the UK Parliament. The Delegated Powers and Regulatory Reform Committee and the Constitution Committee both voice concern about the excessive powers that the bill confers on ministers to do whatever they want without the scrutiny of Parliament – powers that a legal briefing called "Henry VIII powers", after that monarch's style of ruling by proclamation.
British citizens are told that everywhere else in the world is deregulating gene editing technologies and, if we don't do it, we will be left behind – but this is not true. Of the 195 countries across the world, just 16 have drawn up regulations to treat gene editing differently to GMOs. All other countries regulate gene-edited organisms as GMOs and the regulations that exist in other countries are often more nuanced and comprehensive than the free-for-all which the UK is currently considering. Unsurprisingly, it is the top GMO producer and exporter countries such as the USA, Canada, Brazil and Argentina which are leading the drive to reduce the regulation on gene-edited crops. Eight of the 16 countries that have passed laws exempting some gene-edited crops from existing GMO legislation are based in the Americas.
Questions surrounding labelling, animal welfare and the impact on devolved nations were raised regarding the UK Government's Genetic Technology (Precision Breeding) Bill during its third reading in the House of Commons on 31 October. Labour Shadow Farming Minister Daniel Zeichner branded it "a vague, thin Bill" which "lacked effective regulatory framework". Zeichner pointed to public concerns about animal welfare, insisting safeguards should be put in place to ensure gene editing would not mean animals were "kept in poorer, more crowded, stressful conditions". He said studies by the Food Standards Agency (FSA) made clear that consumers "overwhelmingly want effective regulation of gene-edited products, with transparent information and clear labelling". He said: "The Government are trying to gloss over the issues by inventing the entirely non-scientific term 'precision breeding'. Frankly, it has been invented by the Government for their convenience and is a misnomer." All the amendments proposed by MPs were rejected, due to the government's large majority in the Commons.
The sign-on statement by scientists and policy experts opposing the use of the term "precision breeding" to describe gene editing on the grounds that it is technically and scientifically inaccurate now has over 100 signatures. Further signatories are welcome to apply: https://forms.gle/17VAFQvav6Avsi1B6.
As the Genetic Technology Bill progressed unhindered to the House of Lords, Roger Kerr, CEO, Organic Farmers & Growers, wrote that there is a serious disconnect from the implications of this legislation for farmers and businesses. He pointed out that, as drafted, the bill removes labelling and traceability requirements for a hypothetical subclass of GMO, the so-called "precision bred organisms". He wrote, "The issues surrounding these organisms both in terms of their legal definition and trade are huge. Government's continued insistence that precision breeding is nothing to worry about does not instil the confidence or reassurance needed on such an important matter. Without adequate risk assessments being undertaken, we're rapidly heading into uncharted territory. Most alarmingly, as the draft legislation stands, these exempted organisms will effectively be hidden in the food system, but at what cost?"
Compassion in World Farming has released a report warning that unless gene editing is carefully restricted, it will perpetuate farm animal suffering. Over the last 50 years, selective breeding for increased productivity – particularly for fast growth, high yields and large litters – has led to many health and welfare problems in the main farmed animal species. Compassion is concerned that the UK government is likely to increase the suffering of farm animals by facilitating gene editing in farming in England.
Christopher Price, CEO of the Rare Breeds Survival Trust, said the potential risks of gene editing for livestock include deformities and other unintended effects. He added that most of the problems that gene editing seeks to address result from industrial intensive farming systems. He said native livestock breeds were bred to thrive in our landscape. If the right breed is kept in the right place, at the right density, health and welfare will be better, and the problems gene editing seeks to address far less frequent. Gene editing is not needed to ensure high welfare if the system is right.
The UK Government has been urged to ditch its plans to weaken regulation over genetically modified food by the Scottish Greens, who say the move poses a threat to devolution and public health. The controversial Genetic Technology (Precision Breeding) Bill would see the expansion of gene-edited crops and livestock. The legislation will impact Scotland by allowing gene-edited products to enter the country via the Internal Market Act - which bars any UK nation from stopping goods produced in another from being sold within their borders. Commenting, Scottish Greens environment spokesperson Mark Ruskell described the bill as "reckless" and raised concerns over the UK Government's support for it. He added: "It would promote untested, controversial and unlabelled gene-edited crops while straying from the EU standards that many have come to expect."
..................................................................
We hope you've enjoyed this newsletter, which is made possible by readers' donations. Please support our work with a one-off or regular donation. Thank you!