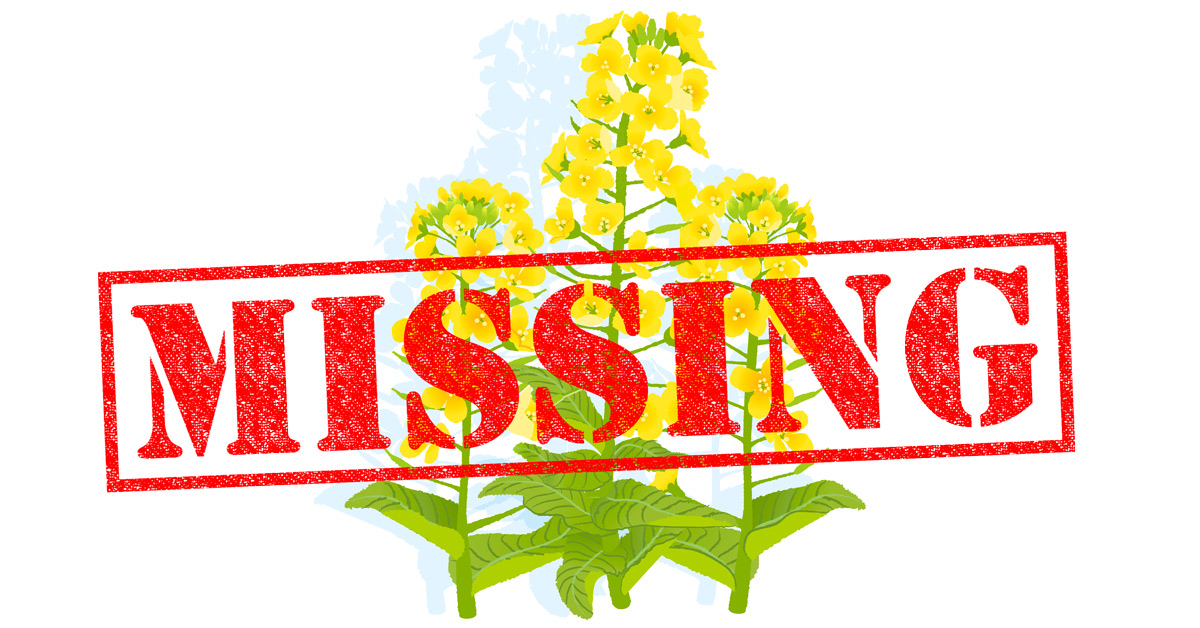 After the failure of Calyxt's soybean, Cibus's herbicide-tolerant canola is nowhere to be found. By Claire Robinson

Back in October we published an article about the reported failure of Calyxt, the company that was the first to market gene-edited soybeans. Adoption by farmers was reported to be slow due to disappointing yields.

In the article we mentioned Cibus's herbicide-tolerant SU Canola as one of very few possibly gene-edited crops available on the market. We say "possibly" because Cibus launched the product in 2014 as a success of its ODM gene editing technique, but later claimed that the mutation that conferred the herbicide tolerance was accidental and not a product of gene editing after all.

The U-turn came after independent scientists announced that they had developed a test that could detect the canola in imports into the EU. The detection test was a problem for Cibus since, if the canola were gene-edited, it would be a GMO that has not yet been authorised by the EU authorities, so its presence in EU imports would have been illegal.

Now it seems that the "maybe/maybe not gene-edited" canola has disappeared from the market, in Canada and the US. It is not on sale through Cibus or the Farmers Business Network, which bought the trait for the Canadian market after Cibus divested its canola seed breeding assets.

The likelihood is that neither of these two early products – the Calyxt soybean and the Cibus canola – is still on the market. But we'd be happy to be corrected if anyone sees either of them listed in a current seed catalogue.

That leaves only the Japanese GM tomato, gene edited to contain a sedative substance, as the sole market representative of the gene editing crop technology that is, we are told, set to revolutionise agriculture. And that tomato took 15 years to develop – about as long as a conventionally bred crop.

In our previous article we pointed out that Calyxt's crash made nonsense of GMO industry lobby claims that gene editing is a fast and reliable route to desirable crops but that over-stringent regulations are holding them back. The evidence on the ground shows that gene editing is a problematic, still experimental, and unproven technology that up to now has produced nothing of value. The apparent disappearance of Cibus's canola from the marketplace reinforces that view.

It's possible that the Farmers Business Network or a sub-licensee will wait to relaunch the product, in the hope that the EU will change its laws to allow gene-edited products to be sold without safety checks or GMO labelling. But hope and speculation based on an unreliable and poorly controlled technology seems an unconvincing business model.