Our last Review (534) focused on the battle over GM mustard in India and our next will focus on new GMOs and the push to deregulate them, but this Review (535) looks at global resistance to existing older-style GMOs and the toxic pesticides that go with them.
RESISTANCE TO GMOs
The Turkish Supreme Court has reimposed an import ban on genetically modified maize MON810. This is the latest development in Turkey's efforts to restrict GM products. In 2010, the Turkish government enacted a biosafety law, banning the cultivation and import of GM crops for food and feed use unless approved by the Ministry of Agriculture. In 2013, approval was suspended for products containing the GM maize MON810, effectively banning imports. This ban was reversed by the Turkish High Court in 2015. However, the Supreme Court decision, announced in December 2022, now reimposes the prohibition on importing corn and other products containing MON810.
In the ten-year fight against GMOs in Costa Rica, one of the most successful strategies has been the GMO-Free Territories. This grassroots initiative has led local governments responsible for 92% of Costa Rica's territory to issue statements opposing GMOs and in defence of local seed.
The Kenyan government wants to introduce GMOs into the country, following a visit by Bill Gates. But Kenyans, including the Kenyan Peasants League and biodiversity nonprofit BIBA Kenya, are fighting back. Now the High Court has temporarily barred the government from importing and subsequent distribution of GM crops and food until a case filed by the Kenyan Peasants League, a social movement, is heard.
In a country where agricultural production is dominated by smallholders, the Kenyan government's decision to allow GM crops and animal feeds into the country as a means of combatting perennial hunger ignores other safer and more accessible alternatives such as conservation agriculture, according to writer Betty Guchu. She says, "If we are to look only at the procedures established by the National Biosafety Authority for the importation of GM products into the country, then we may conclude that Kenya lacks the infrastructural and qualified human resource capacity to monitor their research, use and importation." She adds, "The government would do well to promote conservation agriculture among smallholders as a means of mitigating both against food insecurity and the effects of climate change, rather than hastily reaching for GM technologies that the country is ill-equipped to safely handle."
The use of GMOs in agriculture is one of the most potent symbols of the worldwide threat to food justice and food sovereignty, said Dr Jackie Ikeotuonye, CEO, BFA Food and Health Group in a presentation at a webinar to launch a campaign called "My Food is African".
According to the renowned Nigerian environmentalist and poet, Nnimmo Bassey, the agency charged with regulating biosafety in Nigeria serves more as a GMO promoter: "They appear to be an independent body but work as Siamese twins with the promoters of GMOs." He says, "To preserve a healthy environment, the government should overhaul the National Biosafety Management Agency, promote community forest management and conservation efforts, promote organic agriculture and organic pesticides and place a ban on GMOs and all harmful pesticides."
The US government has expressed "deep concerns" about Mexico's plan to phase out genetically modified corn imports by January 2024. US Agriculture Secretary Tom Vilsack met with President López Obrador in Mexico City, and subsequently released a statement saying that the US government could take steps to enforce its legal rights under the USMCA free trade pact if "acceptable resolution of the issue isn't reached".
Mexico's ban on GMO corn could be an opportunity for US farmers to supply the country with non-GMO seed, according to Farm Action's President Joe Maxwell. Tom Vilsack's "Department of Agriculture during this time period has done nothing to help move farmers towards a premium market, more money in their pockets, and we think that's a mistake and a failed, missed opportunity," he said. Joe Maxwell says Mexico is not the first country to push back against GM corn and it will not be the last.
Pakistan's Minister for National Food Security and Research Tariq Bashir Cheema said the government would never allow import of anything that had been banned abroad for being dangerous for human health and had environmental hazards. The import of GMO soybean seed has been banned since 2019. Pakistan Customs recently confiscated the cargoes of nine ships, he said, because GM soy was a cause of cancer.
The Indonesian Farmers Union (SPI) has asked President Joko Widodo to cancel the plan to open Indonesia to imports of genetically modified seeds. According to SPI, the policy harms farmers and threatens their health. SPI official Angga Hermanda said that by opening up to the import of GMO soybean seeds, the government did not solve the root problem of Indonesia's dependence on imported soybeans. "In fact, that is not the solution. The root of the problem is not seeds because our farmers are also able to produce soybeans with better productivity than GMOs," he said.
OLDER-STYLE GMO RISKS, HARMS, AND FAILURES
Scientists have three main theories for the decline in the numbers of monarch butterflies:
* loss of their food supply to the herbicide glyphosate
* hazards along their four-generation-long migration from the Midwest and Canada to the mountains of Mexico, or
* effects of climate change.
A research team led by Elise Zipkin, an ecologist from Michigan State University, collected data covering 30 years of monarch migrations and found an initial decline that correlated with the planting of Roundup Ready crops in Midwestern fields in the 1990s. The crops were genetically engineered to survive the glyphosate-based herbicide Roundup. The glyphosate killed the milkweed plants, which monarch caterpillars depend upon as their sole food source. "We see the steepest time of the decline in this early part (in the 1990s) when this Roundup Ready use was really ramping up," Zipkin said. But when glyphosate use plateaued early in this century, monarch numbers continued to decline, suggesting another factor had come into play. "We found strong support for the climate-change hypothesis," she said, "from about 2004 to almost the present time".
Figures for the area in the EU under MON810, the only transgenic GMO crop authorised for cultivation, have just been published. And it's a downward spiral: A third less than last year. In Spain, as in Portugal, the transgenic surface area has fallen below 100,000 hectares for both countries combined. At the international level, it is more difficult to get a sense of the actual situation in the fields. Curiously, the ISAAA, a pro-GMO organisation that has been scrupulously recording the transgenic planting areas in the world since 1996, stopped this work in 2020. Its last report therefore mentions the areas in 2019. This report noted a slight decrease, between 2018 and 2019, of 1.3 million hectares (-0.7%), from 191.7 million hectares to 190.4 million hectares.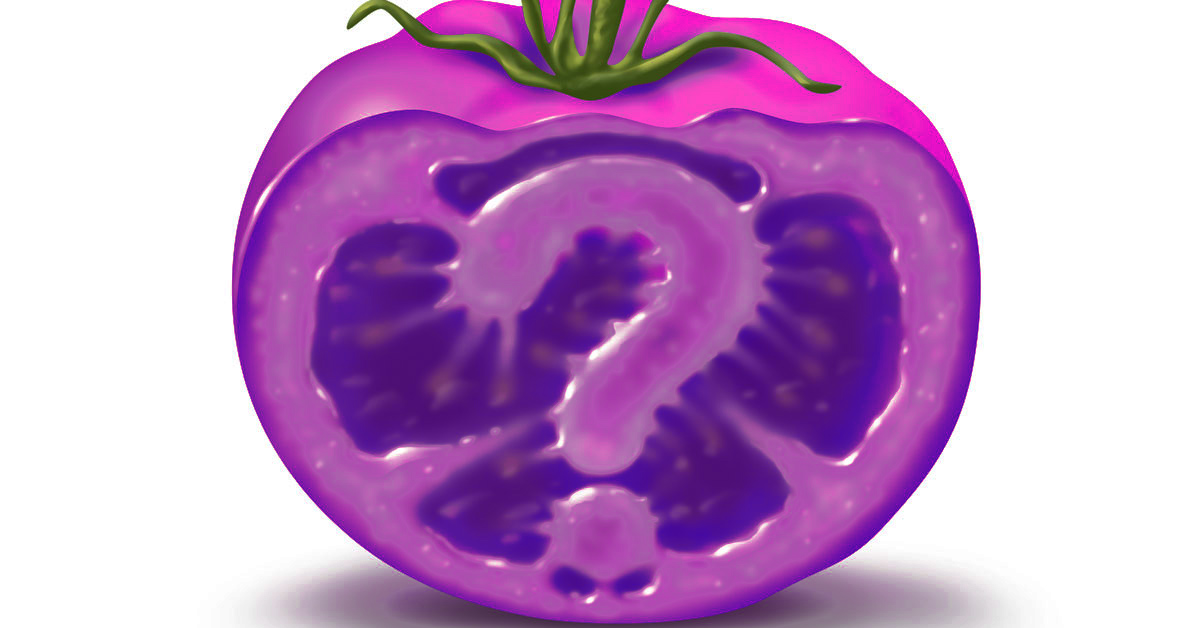 The US Department of Agriculture (USDA) approved the commercial production and sale of a new purple GM tomato. The US Food and Drug Administration, which is responsible for food safety, has yet to assess it. Here, once again, we have an unnecessary food product, genetically engineered for patent protection – a financially motivated concept – and without human safety testing. The purple tomato is genetically engineered to cause over-expression of anthocyanin pigments. When consumed in moderation, anti-inflammatory antioxidant compounds like anthocyanins can have health benefits. But too much of a good thing may not be good, writes Dr Ray Seidler. In some cases, supplementation trials of antioxidants have been associated with adverse effects, including increased mortality or stroke.
The biotech sector is using climate change as an argument for more government funding, public support and fewer regulatory hurdles. But the urgency of climate change creates risk of superficial claims and actions, write PhD candidate Tessa Hiscox and Prof Jack Heinemann. Climate change is an "attractive" problem because there are many technological ways to solve it. That quality makes societies vulnerable to the siren song of technology pushers. For example, if climatic change is described as a threat to food production, then technologies that promise to increase food production despite climate change would be appealing. One such prospect is to increase photosynthesis through GM. More plant biomass might result. However, increased photosynthesis may not increase yield, nutritional value or micronutrient levels in crops. Even if this approach worked outside the lab, the plants would be no less vulnerable to drought and flood stresses. These plants will also demand more nitrogen fertiliser, leading to more greenhouse gas emissions. Maybe we could have more biomass, but not better or more food for people.
GMO FISH
Concerns over a factory "farm" intended to raise 10,000 tons of GM salmon a year brought residents from across Northwest Ohio to the Toledo-Lucas County Port Authority board meeting in Toledo, as part of national protests against AquaBounty Technologies. The Port Authority recently approved over $400 million in bonds for the facility in the Williams County town of Pioneer. Recently, the US Nasdaq exchange threatened AquaBounty with delisting if it does not lift its low share price because it has traded below $1 for 30 days, violating the exchange's rules. Protesters said the proposed AquaBounty salmon facility threatens drinking water supplies. "Nutrients from the waste will worsen Lake Erie's toxic algae, and genetically engineered salmon escaping from the facility would wreak havoc on the Great Lakes ecosystem," said Mike Ferner of Lake Erie Advocates. "We already have 25 million confined animals in our watershed using Lake Erie as a free toilet. We don't need to add the waste from 10,000 tons of GE [GM] salmon every year."
Members of the Block Corporate Salmon (BCS) team attended the US FDA's public meeting on their new environmental assessment of AquaBounty's GM salmon facilities in Prince Edward Island, Canada. BCS says the FDA assessment didn't address important issues, such as:
* Indigenous knowledge and consent. In the case of GM salmon escaping, the impact could be catastrophic for wild ecosystems and fish. Who makes the call of whether that risk is worth it?
* Proper disposal of deceased fish, AquaBounty's use of antibiotics and antifungals, the potential for GM salmon eggs to be sent mistakenly to open-net-pen salmon farms, wastewater impacts on surrounding waterways and salmon habitat, the possibility of salmon eggs being taken from the facility (at least once, workers took eggs home and reared fish in ponds), and containment protocols during power outages and storms – for example, a 2008 storm that caused mass fish escape at an AquaBounty facility in Panama.
* A whistleblower report paints a damning picture of lax attitudes and neglect of protocols at AquaBounty.
PATENTS ON SEEDS AND SEED FREEDOM
Together with 240,000 people who signed a petition, a group of screaming vegetables said NO TO PATENTS ON SEEDS in front of the German Ministry of Justice. They are calling on German justice minister Marco Buschmann to take action on a national and international level against patents on plants and animals that violate European patent law.
The wealth and diversity of seeds is the result of generations of saving, sharing and collective innovation by farmers. These farmer seed systems still provide 70–90% of what is planted every year in many parts of the global South. But they are under threat. Corporations cannot make money from seeds when farmers are free to save, share and innovate with them. So ever since the world's largest agrochemical corporations began buying up seed companies in the 1980s and developing GM crops, they have been aggressively pushing for laws to give them monopoly rights over seeds and to criminalise farmer seed practices. Perhaps the most important tool in their arsenal is UPOV, a legal regime of monopoly rights over plant varieties administered by an intergovernmental body based in Geneva, called the International Union for the Protection of New Varieties of Plants. UPOV requires draconian restrictions on farmer seed saving and sharing. As UPOV has expanded, the global seed market has been taken over by a cartel of agrochemical companies. Today, just four of these companies – Bayer (19%), Corteva (18%), Syngenta (8%) and BASF (4%) – control half (49%) of the US$47 billion seed market. They also control 75% of the global agrochemicals market.
NON-GMO SUCCESSES
A new non-GM drought-tolerant variety of durum wheat has been created as part of an international breeding programme to boost climate resilience in the food system by increasing crop diversity. Durum wheat is used to make pasta, pizza crusts, and flatbreads such as pitta and chapatis, as well as for couscous, bulgur and pastry for desserts such as baklava. The new wheat Jabal, which means "mountain" in Arabic, was developed by farmers and crop scientists by crossing a commercial durum wheat with a wild relative from an arid region of Syria, to create a new durum variety which can withstand drought. GMWatch has added the wheat and the nutritious winter peas featured in the item below to our database of Non-GM Successes.
The first winter pea cultivars specifically developed to be used whole or as an ingredient in human food have been released by the US Agricultural Research Service. Winter or autumn-sown peas — also called "black peas" or "field peas" — are annual legumes with excellent nitrogen-fixing abilities. Among their selling points are their high protein levels with a nearly complete amino acid profile, the absence of the allergens common in soy and peanuts, and their non-GMO status.
GM BABIES
A new documentary, Make People Better, about the CRISPR babies saga is out and can be viewed via multiple outlets (though it is available first in the US; Brits and Europeans will have to wait). It features unusual access to recorded calls with Jiankui He, the Chinese scientist involved, who this year got out of prison, as well as an interview with his American PR rep. Science writer Antonio Regalado writes on Twitter, "One claim in the film is that JK [Jiankui He] believed he had a deal with the Chinese government. They were going to support and back him up, even if the experiments caused some trouble. But only some trouble. In the end, he made too much trouble. He broke the deal. They let him swing."
GLYPHOSATE
The Slovenian Beekeepers' Association has urged decision-makers to oppose another extension of the permission to sell and use a broad-spectrum systemic herbicide glyphosate in the EU. The five-year period of its extended use will expire in mid-December, but the European Commission is expected to extend it by another year.
The Indian central government is finally satisfied that the use of glyphosate, a widely used herbicide, involves health hazards for human beings and animals. It will restrict, but not ban, glyphosate use.
Guernsey Farmers Association is opposing plans for a blanket ban on the sale and use of the weedkiller glyphosate in Guernsey. The government restricted the sale of glyphosate to licensed users in July. It also banned its use and storage by unlicensed people from the end of December. Proposals to ban the sale of the chemical completely have been put forward by former Environment Minister, Deputy David De Lisle.
Westminster City Council has banned glyphosate weedkiller on all their managed outdoor space. This is one of several methods to improve green spaces and encourage native wildlife to flourish in Westminster.
The European Commission has extended the EU authorisation for the use of the herbicide ingredient glyphosate until the end of 2023. The authorisation had been due to expire on 15 December 2022. After EU countries failed to reach a majority decision at votes in October and November, the Commission said it had "a legal obligation" to extend the authorisation until the EU's food agency EFSA publishes its conclusions next year.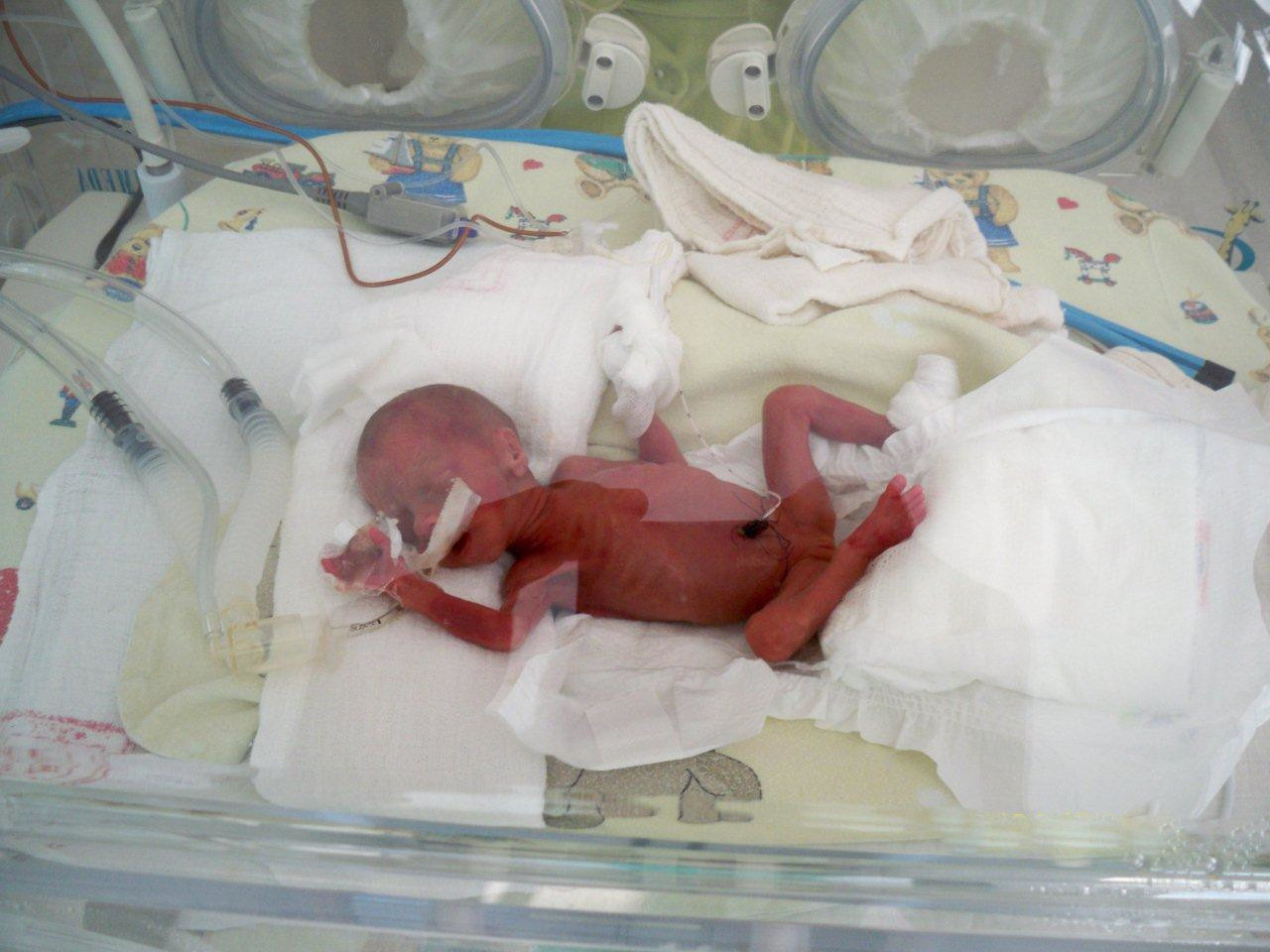 Glyphosate exposure during pregnancy is linked to lower birth weights for babies, a new study of pregnant women has found. Lower birth weights are linked to many health problems later in life, from diabetes to heart problems. Glyphosate weedkiller is used on most GM crops grown in the world, which are engineered to tolerate being sprayed with it. In the study published in October in Environmental Health, the researchers also found that mothers with high-risk pregnancies who had higher glyphosate levels in their urine during the first trimester were more likely to have babies admitted to neonatal intensive care units, or NICUs.
Moms Across America (MAA) tested American school lunch samples to determine their levels of toxicity and nutrition. MAA tested school lunches for glyphosate, pesticides, heavy metals, veterinary hormones, and nutrients and minerals. High levels of glyphosate, pesticides, and heavy metals were found in a significant percentage of samples, while veterinary hormones were found in several samples. The school lunches were shown to be broadly deficient of nutrients and minerals. The high levels of toxicants and low levels of nutrition are linked to a variety of negative health consequences in children, especially impacting low-income children.
There is heavy pressure to close the Italian market to Canadian wheat due to glyphosate contamination. In Italy, no pasta maker admits using Canadian wheat. And in Canada no farmer admits spraying his wheat. But the contamination of pasta continues. Tests have showed glyphosate in the spaghetti of seven major Italian brands. Under pressure from various organisations, in 2018 Barilla stopped buying foreign durum wheat for the domestic Italian pasta market. Barilla is the largest pasta maker in Italy and in the world. Glyphosate is used in Canada to dry down wheat before harvest.
DICAMBA
Dicamba is a weedkiller used on GM dicamba-tolerant soybeans and cotton, which drifts off-target and kills non-tolerant plants. Nearly 800 comments submitted to the US EPA on its dicamba ecological and human health risk assessments are split on the herbicide's value to US agriculture. While some claim that reports of damage are overstated, many farmers and seed dealers say off-target damage is well documented and that it's time for EPA to pull the registration or at least severely restrict its use. The EPA released its risk assessment in August, finding that despite restrictions on dicamba use required in 2021, EPA received nearly 3,500 incident reports about off-target damage during the growing season. The damage was reported to non-dicamba-tolerant soybeans and numerous other crops as well as a wide variety of non-target plants in non-crop areas, including residences, parks, and wildlife refuges.
LAWSUITS AGAINST POISONERS
It's another victory against Monsanto, but it tastes bittersweet. In a ruling of 7 November, a court in Lyon, France condemned the German agrochemical giant Bayer – which bought Monsanto in 2018 – to pay the farmer Paul François, who was poisoned by inhaling fumes from the company's Lasso herbicide, the sum of 11,135 euros. "Certainly, for the first time, French justice has condemned a manufacturer of pesticides for having poisoned a farmer, but 11,135 euros for fifteen years of life put on hold, nights without sleep, I would perhaps have done better to use this time to play the Lotto!" said François.
France's highest court, the Council of State, issued a decision on 22 December ordering the government to set greater safety distances between homes and the spraying of the most problematic pesticides. Back in July 2021, the State Councillors had already issued a decision partially annulling the decree of December 2019 relating to the protection of persons during the use of pesticides, on the grounds that it provided "insufficient safety distances for products classified as suspected of being carcinogenic, mutagenic or toxic for reproduction". Six months later, the government had not taken note of this decision. So several groups, including Générations Futures and France Nature Environnement, took their case back to court. The court, at the end of 17-month-long proceedings, was forced to repeat itself. Its ruling highlighted the "seriousness of the consequences of the partial failure to perform in terms of public health" and "the particular urgency that results from it", setting two months for the government to react, with a penalty of 500 euros per day late.
The law firm Baron & Budd, P.C. has announced final approval of a nationwide class action settlement with Monsanto Company, Pharmacia, LLC, Solutia, Inc., and Bayer arising from environmental contamination caused by PCBs. The $537.5 million settlement provides cash payments to a class of 2,442 government entities across the country.
Monsanto has been hit with an $82 million verdict in a court case in which a Seattle jury awarded damages to parents, teachers and children who suffered brain damage after being exposed to polychlorinated biphenyls, or PCBs, at their school.
NO-TILL
Many no-till growers are reluctant to implement any soil disturbance due to concerns about negative impacts on soil health. However, a new study by Penn State researchers suggests that ploughing fields once after five years in a crop rotation that includes coverage with cover crops and perennials can maintain soil health and provide other benefits. "Although no-till has proven to be very good for soil health, and its wide adoption... has resulted in reductions in erosion and sedimentation, it has resulted in the emergence of herbicide-resistant weeds because no-till farmers rely on herbicides to control weeds and terminate cover crops," said team leader Heather Karsten, associate professor of crop production/ecology. "And that has created a big weed-control problem." Karsten pointed out that reliance on herbicides such as glyphosate may have negative impacts on the environment and human health. Instead, Penn State scientists advocate integrated weed management, which employs multiple weed-control practices. (See also: Glyphosate-tolerant crops increase tillage intensity, greenhouse gas emissions in US corn and soybeans – study)
The Rodale Institute's 40-Year-Report on their Farming Systems Trial should end the myth of the toxic, GMO herbicide, no-till systems. Rodale's scientific trials clearly show that these degenerative no-till systems are inferior to Regenerative Organic Agriculture on every key criterion.
BIOFUELS
Corn-based ethanol, which for years has been mixed in huge quantities into gasoline sold at US pumps, is likely a much bigger contributor to global warming than straight gasoline, according to a new study. The study, published in the Proceedings of the National Academy of Sciences, contradicts previous research commissioned by the US Department of Agriculture (USDA) showing ethanol and other biofuels to be relatively green. "Corn ethanol is not a climate-friendly fuel," said Dr Tyler Lark, assistant scientist at University of Wisconsin-Madison Center for Sustainability and the Global Environment and lead author of the study. Much of the US corn crop is GM Roundup Ready, tolerant to glyphosate herbicides.
Commenting on the study mentioned above, StopthesprayBC tweeted, "How many millions of pounds of glyphosate are used on [GM] roundup ready landscapes of cow corn only to be turned into biofuel at a larger carbon cost than normal gasoline? Biodiversity destroyed for no reason and at great public cost."
PLEASE SUPPORT GMWATCH!
Please support GMWatch by making a donation here.
Or if you'd prefer to make a bank transfer, email This email address is being protected from spambots. You need JavaScript enabled to view it. to request our bank details. Thank you!
Please make supporting GMWatch on #easyfundraising your 2023 resolution! It's easy, FREE and makes such a BIG difference to us. Over 7,000 brands will donate to us every time you shop online. Plus, once you've raised your first £5, easyfundraising will double it! Sign up here.
..................................................................
We hope you've enjoyed this newsletter, which is made possible by readers' donations. Please support our work with a one-off or regular donation. Thank you!