Welcome to our latest Review. As our Reviews cover a lot of ground, we're continuing to make the task of taking it all in a little easier by splitting the Review into two. So this one (528) covers LOBBYWATCH, UK GMO DEREGULATION and COVID-19 ORIGINS news. The rest of the news will follow in Review 529.
LOBBYWATCH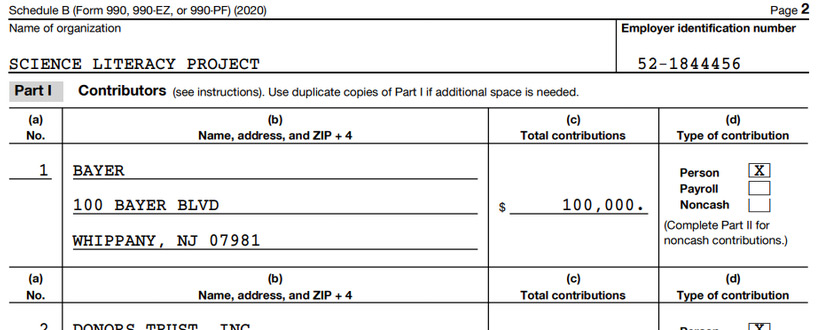 Bayer told the Huffington Post that the firm "no longer provides financial support" to the Genetic Literacy Project (GLP) website, well known for its attacks on the agrochemical industry's critics. But the GLP's site and tax documents show that Bayer gave the GLP USD100,000 last year. Prof Jack Heinemann points out that this means about 20% of the GLP's funding comes from Bayer. So at what point, Heinemann asks, should the GLP be considered just a Bayer subsidiary? In fact, the Bayer-funded GLP has just published a piece defending glyphosate, the key ingredient in Roundup, one of Bayer's most lucrative products. The article was written by Kevin Folta, a former Bayer consultant who is understood to have been paid around $200,000 by the company for his work. Yet neither the GLP's or Folta's substantial financial connections to Bayer are disclosed anywhere in the article. Other GLP funders include AquaBounty, the GMO salmon firm. You can find out more about this corporate front group and Kevin Folta in our A-Z directory of GMO promoters.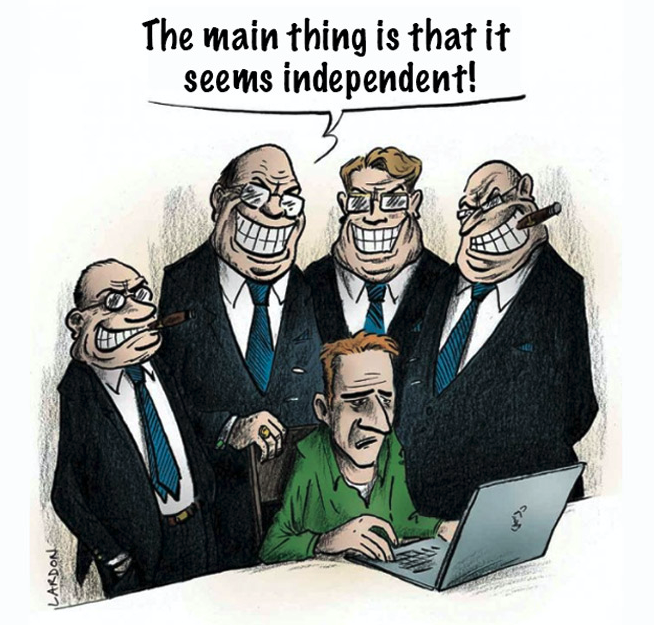 In an article for the French political magazine Fakir, the journalist Julien Fomenta Rosat tells how he was commissioned by a shadowy agency to write numerous articles to influence public opinion. These included articles aimed at discrediting the International Agency for Research on Cancer (IARC) after it classified glyphosate as a probable carcinogen. The agency, iStrat, acted as a middleman for unknown clients whose anonymity was carefully concealed. But we do know Monsanto was heavily involved in a ghostwriting campaign involving research and articles promoting the safety of glyphosate and attacking IARC's conclusions. We also know that a PR agency working for Monsanto set up fake farmer groups across Europe, including in France, to defend the use of glyphosate and published a ghostwritten op-ed in Les Échos under a farmer's name, as we've reported previously. In addition, the investigative journal Mediapart claims to have documentation showing an agreement between Bayer, the current owner of Monsanto, and Avisa Partners, another incarnation of iStrat.
One of the directors of the ghostwriting agency iStrat (see above), was Olivia Grégoire, currently a minister in President Macron's government. As an iStrat executive, Grégoire would have supervised the production of ghostwritten articles, according to former employees of the agency.
Recently Marc Fesneau became France's new Minister of Agriculture. On June 1, Eléonore Leprettre, his former chief of staff, became director of communications and public affairs for Phyteis, France's main lobby group for the pesticide industry, whose members include Bayer, BASF, Corteva and Syngenta, among others. France's former Minister for Ecological Transition, Barbara Pompili, says she fears that the companies in question now enjoy "an extremely close entry point" to the Minister.
Given that corporations and their PR agencies have been generating ghostwritten articles defending glyphosate, it would be surprising if they weren't also trying to fix Wikipedia pages that get huge numbers of views. The German newspaper Frankfurter Allgemeine Zeitung has just published an article by the investigative journalist Marvin Oppong that takes a careful look at the editing of the German Wikipedia article on glyphosate, which has been viewed more than 48,000 times since the beginning of this year but is of doubtful objectivity. Oppong found that one anonymous editor named "Leyo" has had an extraordinary degree of influence over the article, which includes repeatedly removing information concerning glyphosate's possible carcinogenic effects. When asked, "Leyo" stated that he had "received no payments from the industry" but PR people, Opong writes, have been known to create articles about products, polish the language, delete criticisms, and add positive comments. Jon Entine, who runs the Bayer-funded Genetic Literacy Project, has also been accused of skewing Wikipedia articles without justification.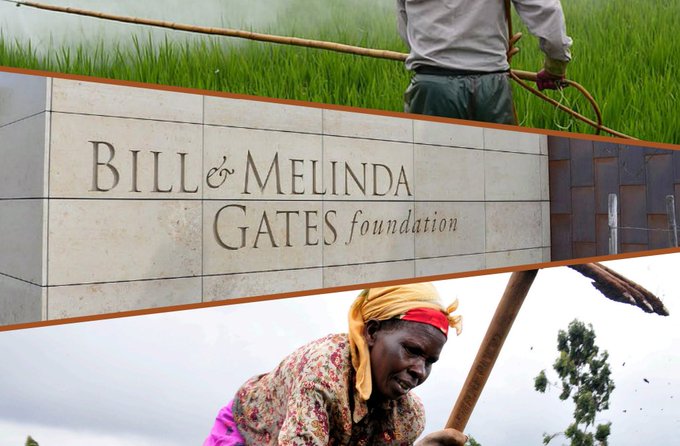 In Ghana, 30 journalists have been schooled on GMOs. The reporters' training on the safety of GMOs was organised by the (Cornell) Alliance for Science, a GMO PR outfit funded by the Gates Foundation, which coordinates closely with the agrichemical industry. Just think how much of the country's reporting that affects! More on the Alliance for Science from our A-Z directory.
In a series of virulent tweets, Géraldine Woessner, a journalist from the French weekly magazine Le Point, recently attacked the integrity of two studies on pesticides and their coverage in the media, particularly in the French daily Le Monde. But Le Monde has now published a piece exposing how Woessner's attacks are "based on an accumulation of errors, omissions, false interpretations, misleading assertions and fanciful accusations of scientific fraud or collusion with the 'organic lobby'".
A research contract gave multinational pesticide manufacturers Bayer and Syngenta ample influence over pesticide research conducted at a state university. Experts in research ethics found fault with the influence the contract gave the funders, and linked the situation to broader transparency failures in corporate-funded research.
The philanthropic foundation set up by US billionaire Bill Gates quietly co-finances experiments with GMOs in several African countries. In the age of philanthropic capitalism, billionaires "save the world" and make money in the process. But who is helped the most? Ordinary Africans or the food industry? – asks this ARTE film, which is in English.
The Gates-funded Alliance for a Green Revolution in Africa (AGRA) has long been criticised by civil society and farmers' organisations in Africa. AGRA's promotion of industrial agriculture has systematically undermined food sovereignty. By contrast, the US-style industrial agriculture model AGRA pushes in Africa enables large agribusiness corporations to gain a foothold in African agriculture – now seen by many investment firms as a new frontier for growth. AGRA has also come under fire for promoting GMOs, both overtly and more subtly as part of an increasing emphasis on "climate-smart agriculture." Daniel Maingi, programs manager at Growth Partners Africa and Coordinator of the Kenya Food Rights Alliance, discusses the impact of the Gates Foundation and AGRA on African agriculture. More about AGRA; more about the Gates Foundation.
Sarah Evanega has stepped down as founding director (2014-2022) of the Cornell Alliance for Science (CAS), a PR campaign and journalist training programme funded by the Gates Foundation, which works to increase acceptance of GM foods around the world. Evanega has claimed that CAS is entirely independent of industry but dozens of emails, obtained by US Right to Know, show CAS and Evanega coordinating closely with the biotech industry and its front groups on the industry's PR initiatives. Evanega can no longer claim to be independent of industry as she has now taken up a position as Lead for Stakeholder Communications at crop gene editing firm, Pairwise, which genetically engineers fruits and vegetables and is in a strategic alliance that commits it to working "exclusively with Bayer" on corn, soybeans, wheat, cotton and canola crops.
UK GMO DEREGULATION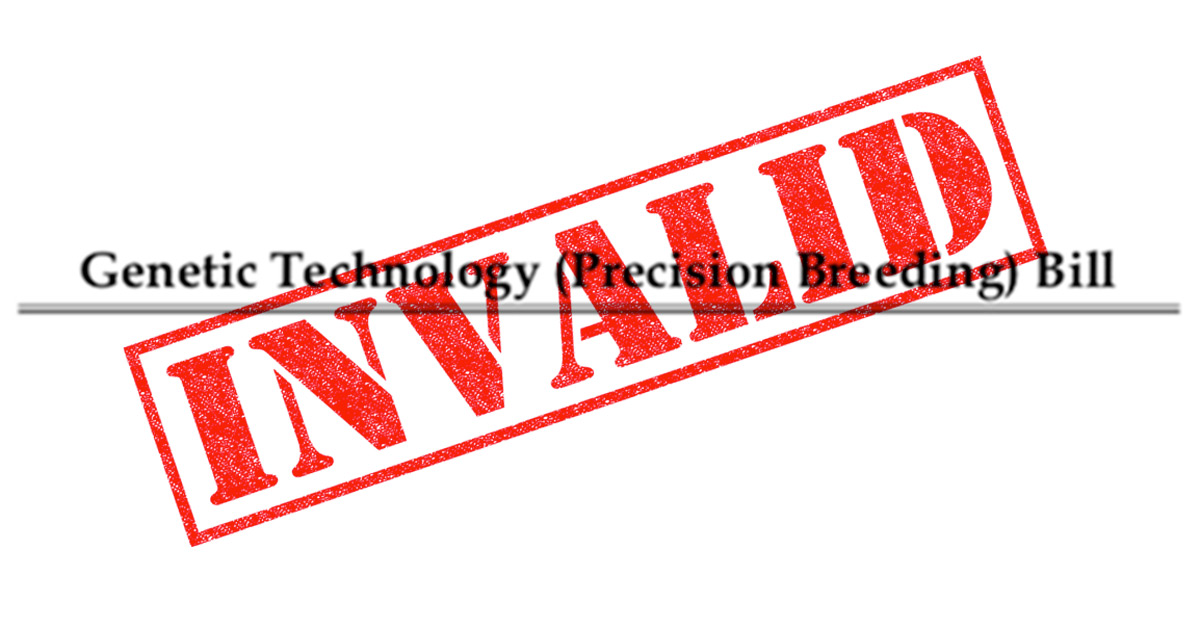 On 25 May the UK government introduced into Parliament the first draft of the "Genetic Technology (Precision Breeding) Bill", which threatens to remove almost all regulatory controls, including in-depth risk assessment, traceability, and GMO labelling, of most types of GM crops, farm animals, and foods. GMWatch warns that the Bill, if passed without major Amendments, will create a GMO free-for-all, putting at risk public health and the environment. From the standpoint of science, the Bill is a fabrication based on dishonesty and a determination to dismiss years of peer-reviewed findings on the effects of gene editing and other new GM technologies. GMWatch has published an analysis, with technical advice from Dr Michael Antoniou, of what's wrong with the Bill.
The House of Commons Public Bill Committee has heard oral evidence on the bill to deregulate gene editing in the UK. Not a single critical or dissenting scientist was invited to speak, even though qualified candidates were suggested to the committee. Beyond GM commented, "This is the definition of 'anti-science'." Those conspicuous by their absence include Dr Michael Antoniou, who, with GMWatch, has submitted detailed written evidence to the committee. It can be read here, here, and here.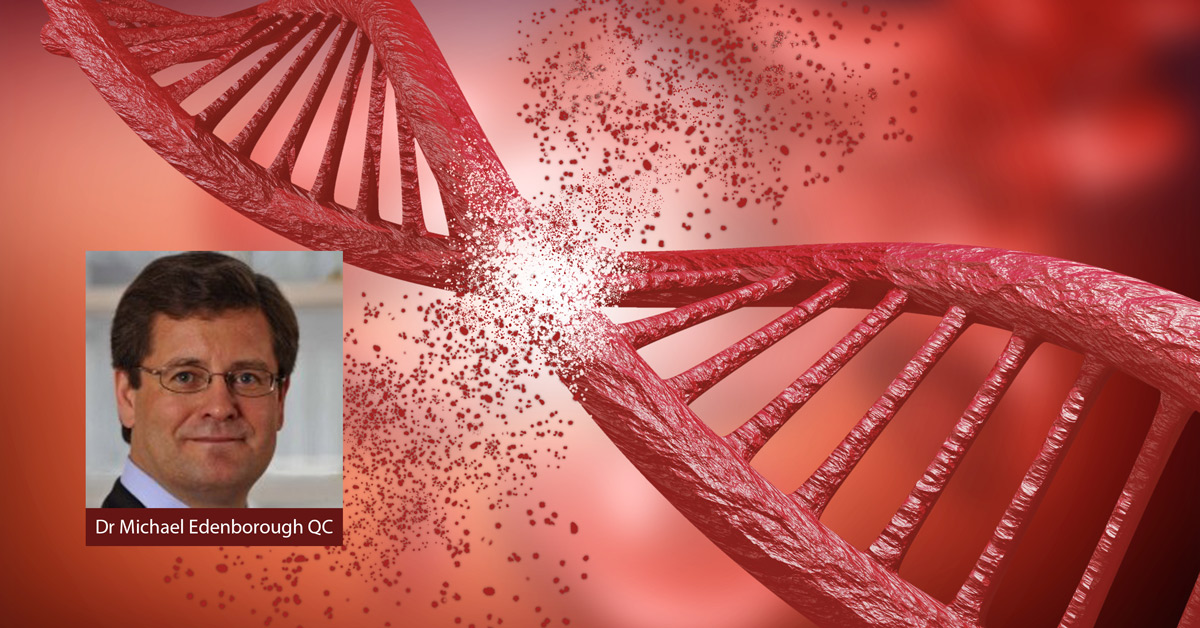 Some honest science snuck into the discussion of the GMO deregulation bill in the House of Commons Public Bill Committee by the back door, in the form of testimony from barrister Dr Michael Edenborough QC, an expert on patents who started out as a scientist before going into law. Our summary of his testimony is an invigorating read!
GeneWatch UK has published the evidence it submitted to the committee (see above). It states, "The Bill allows regulations to be developed for those exempt GMOs used to produce food and feed (such as GM crops or farm animals). These regulations may or may not provide traceability for exempt GMOs intended to enter the food chain and may or may not require adverse effects of those GMOs used in food production on human and animal health and the environment to be avoided. Other exempt GM organisms (such as forestry trees, pets or wild animals, including insects) will not be required to have any environmental risk assessment before open release into the environment, and there is no provision to stop, destroy or clean-up such releases if anything goes wrong."
Please support Beyond GM's campaign – write to your MP and let them know that the GMO deregulatory Bill (see above) needs urgent and wide-ranging revisions in order to protect citizens, farmers, animals and the environment.
Write to your MP: https://beyondgm.eaction.online/regulate-label-gmos-uk
Sign this petition: https://donthide.gmfreeze.org/?petition_origin=beyondgm
On 15 June the second reading of the Genetic Technology (Precision Breeding) Bill took place in the House of Commons (the discussion starts at 17:27:55 in the video recording; the Hansard transcription is here. Conservative politicians misled Parliament at every turn. Environment secretary George Eustice claimed that the new GM techniques that the government wants to deregulate are not GM at all. And Katherine Fletcher MP claimed that gene editing doesn't use transgenes, which is false, and that it is precise, which is also false. Fletcher also claimed that gene-edited products can't be identified ("It is literally scientifically impossible to identify a gene-edited product if it is done properly"). This is false. All plant varieties can be identified using widely used techniques, as the European Commission states in its regulation on crop varieties. There is no reason why gene-edited varieties should be exceptions. Fletcher made a big deal of her scientific background, which shows that MPs should treat unevidenced claims from scientists with skepticism.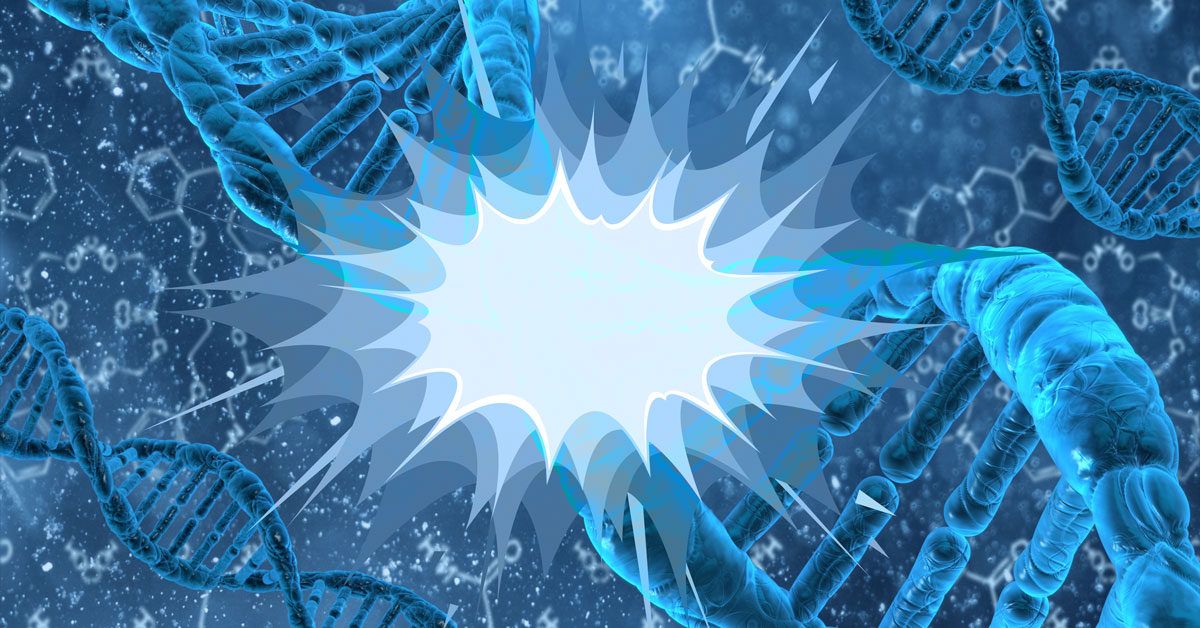 The UK government's draft Genetic Technology (Precision Breeding) Bill would remove a whole class of genetically modified plants and livestock animals, which it calls "precision bred organisms", from the safeguards provided by the UK's existing GMO regulations. The Bill assumes, without proof and contrary to much existing evidence, that some GMOs could have resulted from "traditional" or "natural" processes and therefore are safe and do not need to be subjected to safety testing or labelling. A legal and scientific briefing highlights serious problems with the Bill as it stands. It shows that the unacceptably broad definition of a "precision bred organism" given in the Bill threatens to unleash GMOs containing novel, radical, and potentially hazardous genetic changes into our food and fields, without regard to the risks they might pose to our health and the environment. And because they won't be labelled, consumers and farmers won't be able to avoid them.
A report published by the government's Regulatory Policy Committee (RPC) concludes that the government has failed to make a convincing business case for the deregulation of genetically engineered (so called "precision bred") organisms in farming and food. The RPC is an independent body whose role is to "assess the quality of evidence and analysis used to inform regulatory proposals affecting the economy, businesses, civil society, charities and other non-government organisations". It warns that, even as the government rushes to conclude the Commons phase of the bill's passage before the summer recess, it has failed to prove its case. The report concludes that overall, the government's analysis of the full impact of deregulating genome edited plants and animals is "weak" and that "Therefore, the RPC is unable to certify that the IA is fit for purpose."
Mairi McAllan, the Scottish Government Minister for Environment, Biodiversity and Land Reform, has written to the UK government telling them that the Genetic Technology Bill is "unacceptable". McAllan accuses the government of failing to consult the Scottish devolved government and undermining public confidence in the food system by not requiring GMO labelling for exempted new GM products. She says the government must not "force products on Scotland which do not meet standards here without the consent of the Scottish Parliament". She also warns that "removing gene-edited products from England's GM regulatory regime would mean divergence from the EU approach and as such could have implications for compliance costs and future trade".
The UK government's determination to deregulate gene editing in agriculture has been branded a "conceptual sleight of hand" with some leading scientists unconvinced it is the panacea for twenty-first century ills. "There's a little bit of conceptual sleight of hand to say it's not any form of GM or genetic modification," Prof Tim Benton, a biologist with independent policy institute Chatham House, said. While the National Farmers Union has welcomed the proposals, supermarkets have not yet said whether they will carry gene-edited plants, crops or animal products. GMWatch editor Claire Robinson is quoted in this article.
Groups and individuals from UK civil society have issued a joint statement urging MPs to take urgent steps to amend and strengthen the draft Genetic Technologies (Precision Breeding) Bill. The 32 signatories, representing a broad range of food, farming, animal welfare, human health, environmental, academic, ethical and spiritual interests say the bill goes too far in deregulating gene editing technologies and removes key protections and citizen's right to choose. GMWatch is among the signatories, as is the Wildlife and Countryside Link, which has 65 members supported collectively by over 8 million people in the UK. They constitute "the joint voice of the environment sector".
UK environment minister George Eustice is said to have told Americans on a trade visit that he hoped the government's Genetic Technology Bill would be passed by parliament this year – which would move the UK closer to US GMO food norms. So if you were wondering why the UK govt was rushing through a GMO deregulation bill that its own advisors say is "not fit for purpose" and every survey shows is not what the public wants, then here's the answer from the minister himself: To bring UK food standards down to the level of those in the US (very little regulation of GMOs and none at all for new GMOs).
Boris Johnson, who in his very first speech as Prime Minister vowed to liberate GMOs, is finished. But did you know that while Boris was ordering up deregulated/unlabelled GMOs for you, he was secretly tucking into luxury organic foods? Johnson joins a long list of world leaders who are happy to unleash GM foods onto the plates of the people but make sure that they eat organic themselves.
UK Conservative MP Zac Goldsmith says Rishi Sunak – one of the two final candidates to be the UK's next Prime Minister – has agreed to make Mark Spencer the next DEFRA (environment and farm ministry) Secretary of State. Zac Goldsmith warns, "Mark was the biggest blocker of measures to protect nature, biodiversity, animal welfare. He will be our very own little Bolsonaro" – a reference to the President of Brazil, who is infamous for opening up the Amazon for more destruction and presiding over the approval of over a thousand new pesticides. Spencer, like Bolsonaro, is also a GMO booster. In a survey of members of the ruling Conservative Party at the end of last year, Mark Spencer had the lowest satisfaction rating (-24%) of any Cabinet minister bar Boris Johnson.
COVID-19 ORIGINS
Emails obtained by US Right to Know suggest that Anthony Fauci and top virologists may have privately discussed all theories of the pandemic origin in the days after they began outlining an article that dismissed the lab leak theory. This followed earlier teleconferences in which some of the scientists were privately viewing a lab origin for COVID-19 as just as likely as a natural one, or were even leaning toward a lab origin.
A team of scientists convened by the World Health Organisation to better understand the origins of the coronavirus pandemic and possible future outbreaks has said a theory that the virus could have escaped from a laboratory needs "further investigations". The scientists' report, while still favouring a zoonotic origin, is a big improvement on that of the WHO inspection team which went to China and reported that a lab leak was "extremely unlikely" and that the lab escape hypothesis would no longer form part of the WHO's continuing investigation into the origins of the virus. The Washington Post's Josh Rogin called that WHO field trip "a farce and a huge missed opportunity to conduct a genuine investigation".