GMWatch needs your support – not least because institutional funders have increasingly turned their back on those of us challenging the industry's GMO/pesticide onslaught. The best way you can support us is through a regular donation, though one-off donations are also welcome!
"GMWatch is a invaluable support to our campaigns, one I can always rely to keep me up to date on all developments regarding GMOs and pesticides, and the science on their risks. GMWatch holds great historical knowledge as to how different lobby outfits operated to hype the benefits of GMOs or to undermine their safety rules. I warmly recommend everyone to support GMWatch!" Nina Holland, researcher and campaigner on agribusiness and GMOs, Corporate Europe Observatory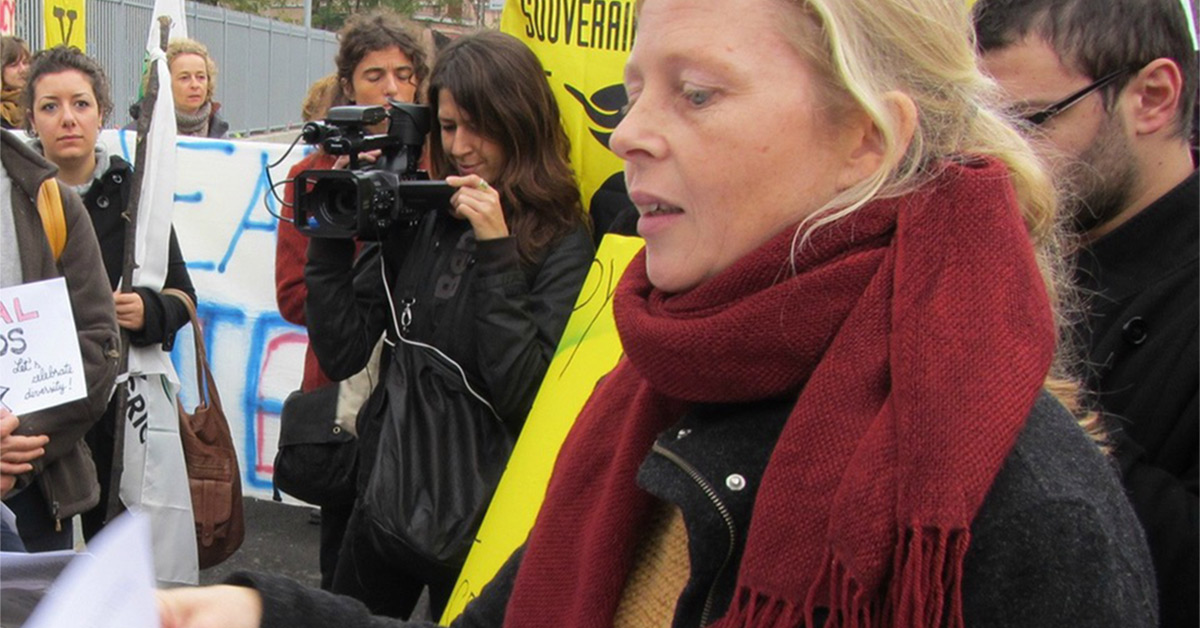 LOBBYWATCH
Can you help GMWatch update the index of GMO promoters that we started two decades ago? Organised as an A-Z, it attempts to list the more notable front groups, PR flacks, bought-off politicians, experts with veiled conflicts of interests etc., who infest the debates on GMOs. Let us know who's missing. Point us at the big GMO pushers in your neck of the woods. And please include links to online sources where people can find out more. The information doesn't have to be in English – we want to make our rogues' gallery as global as possible.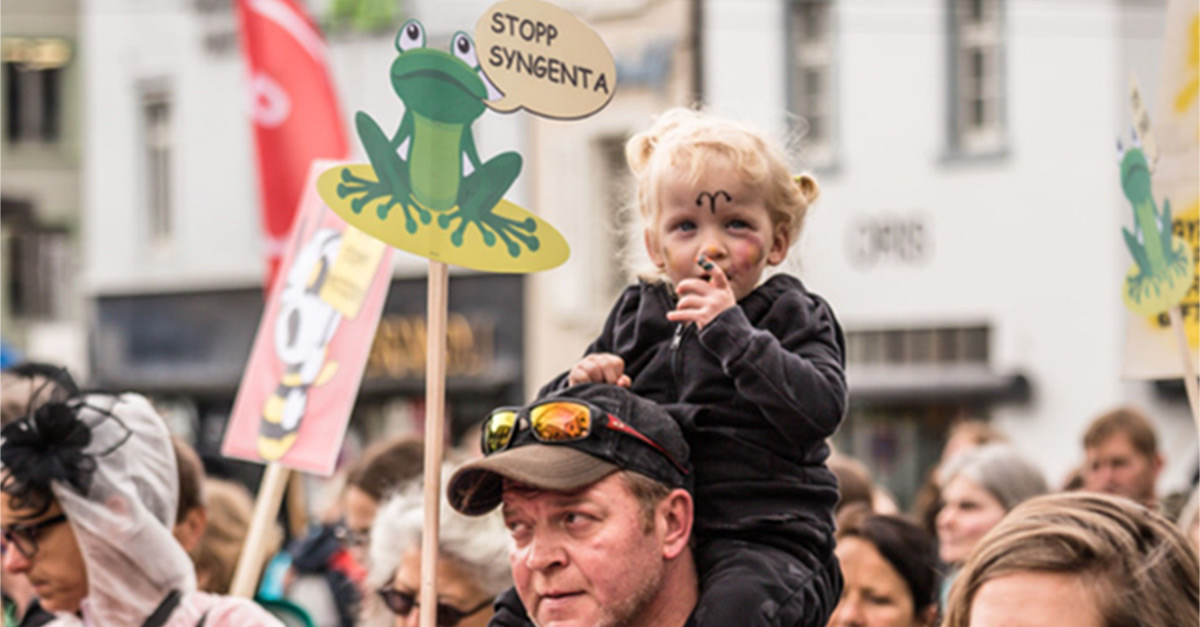 The agrichemical industry is ruthlessly exploiting the war in Ukraine, and the resulting speculation driving a food-price-crisis, to promote pesticides and GMOs. It's busy lobbying to get industrial food production ramped up, and organic farming knocked back. And it is especially keen to stop the proposed pesticide reductions in the EU's Farm to Fork policy. In this context, Syngenta CEO Erik Fyrwald has sought to blame organic farming for the food crisis, even claiming "people are starving in Africa, because we are eating more and more organic products." Our article takes apart Fyrwald and the industry's claims and tactics.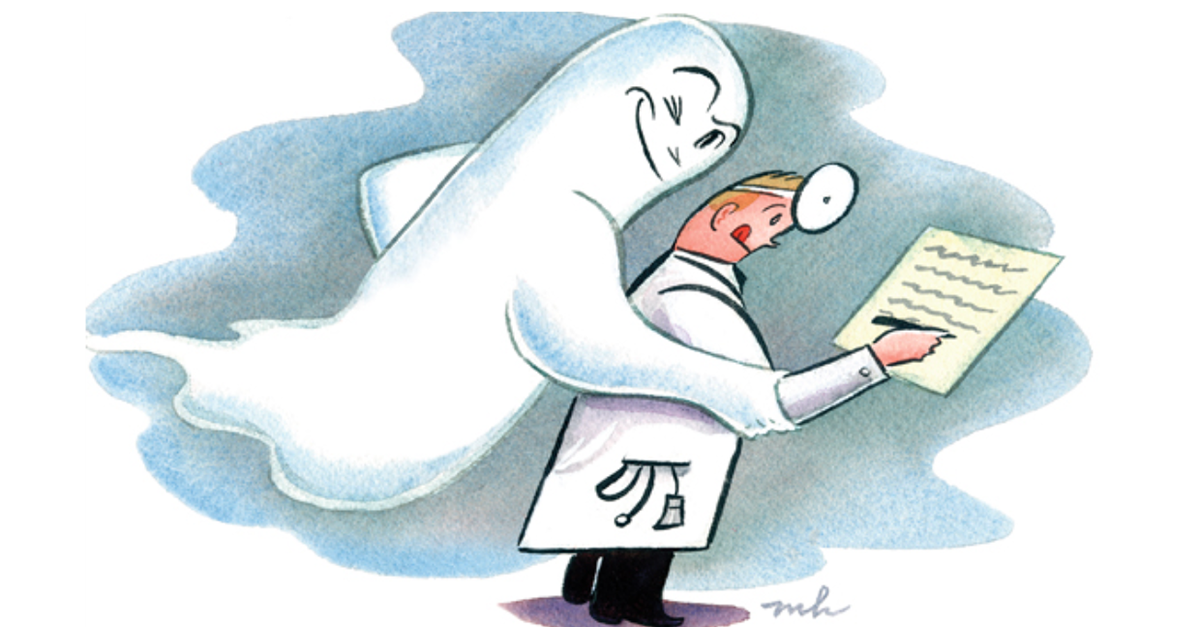 Monsanto ghostwrote research and essays to promote the safety of the pesticide glyphosate and to attack the World Health Organization, as detailed in a presentation by investigative journalist Paul Thacker. Monsanto front groups then published these essays and the studies ran in journals that have argued tobacco, asbestos, and fossil fuels are safe. Even before the World Health Organization's International Agency for Research on Cancer (IARC) found glyphosate to be dangerous, internal emails show that Monsanto scientists began discussing how to undermine the findings.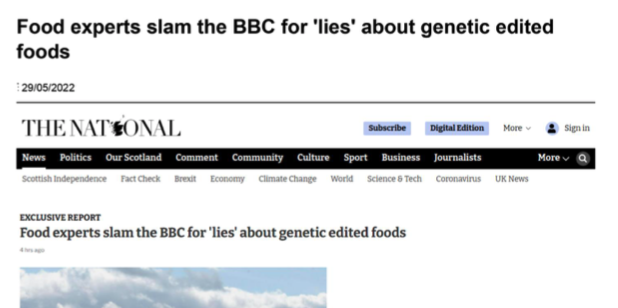 Two reports in a Scottish daily newspaper have highlighted powerful criticisms of UK media reporting on gene editing in the context of the Boris Johnson government's new bill on deregulating gene-edited plants and animals in England. The BBC in its reporting in multiple stories has contrasted gene editing, which it presented as just involving "snipping out a small piece of DNA", with genetic modification, which it said "involves adding genes, sometimes from a different species". But expert on genetic engineering Dr Michael Antoniou says this misrepresents the facts because the UK government's bill deregulating gene editing actually includes the insertion of foreign DNA as "part and parcel of the deregulation... They're basically deregulating all manner of genetic manipulations of crops." (The BBC has a long history of such misreporting. See, for example, this profile of BBC science correspondent Pallab Ghosh.)
Sarah Evanega has stepped down as founding director (2014-2022) of the Cornell Alliance for Science (CAS), a PR campaign and journalist training programme funded by the Gates Foundation, which works to increase acceptance of GM foods around the world. Evanega has claimed that CAS is entirely independent of industry but dozens of emails, obtained by US Right to Know, show CAS and Evanega coordinating closely with the biotech industry and its front groups on the industry's PR initiatives. Evanega has now taken up a position as Lead for Stakeholder Communications at crop gene editing firm, Pairwise, which not only genetically engineers fruits and vegetables but is in a strategic alliance that commits it to working "exclusively with Bayer" on corn, soybeans, wheat, cotton and canola crops. Evanega's replacement at CAS is Sheila Ochugboju, who before becoming a communications specialist did research into Bt and scorpion toxin genes.
Just over two weeks ago Marc Fesneau became France's new Minister of Agriculture. On June 1 Eléonore Leprettre, his former chief of staff, became Director of Communications and Public Affairs for Phyteis, France's main lobby group for the pesticide industry, whose members include Bayer, BASF, Corteva and Syngenta, among others. France's former Minister for Ecological Transition, Barbara Pompili, says she fears that the companies in question now enjoy "an extremely close entry point" to the Minister. France's position on issues like the EU's Farm to Fork policy with its proposals for large mandatory reductions in the use of agrichemicals – something the pesticide industry is ferociously attacking, will be of critical importance in the coming months.
In a series of virulent tweets, Géraldine Woessner, a journalist from the French weekly magazine Le Point, recently attacked the integrity of two studies on pesticides and their coverage in the media, particularly in the French daily Le Monde. But Le Monde has now published a piece exposing how Woessner's attacks are "based on an accumulation of errors, omissions, false interpretations, misleading assertions and fanciful accusations of scientific fraud or collusion with the 'organic lobby'". To take just one example, Woessner calls the title of a Le Monde article ("Pesticide residues could cancel out health benefits of fruit and vegetables") "misleading" by claiming the study it is reporting on "shows no such thing". But the authors of the study, senior researchers from the Departments of Nutrition, Environmental Health and Epidemiology at Harvard, themselves write in their conclusions that their results suggest that "exposure to pesticide residues through diet may offset the beneficial effect of FV [fruits and vegetables] intake on mortality".
Top officials at the University of Pennsylvania allegedly manipulated a Perelman School of Medicine investigation into years of workplace abuse allegations within the School's Gene Therapy Program (GTP) in order to protect its financial interests and director Jim Wilson, according to internal reports. Medical School HR administrator Michelle Hackett — who co-led the investigation into GTP, called the investigation a "shameless cover-up". Her supervisor, Medical School HR director Al Johnson, told her that the University would not address complaints against Wilson because of the amount of money he generates for the institution through GTP and his other gene therapy companies, Hackett wrote.
Agrichemical giant Bayer helped fund a study by university academics, then pressured them to omit photos that implicated a defective insecticide-treated seed product as a threat to bees, according to communications obtained by US Right to Know.
Some governments, supported by the Bill & Melinda Gates Foundation, are reforming their seed laws in ways that make it harder for farmers to save, exchange and sell their seeds. Their agenda is to corporatise the seed sector. They have decided that farmer-managed seed systems are too unproductive. They are wrong, writes Timothy A. Wise. African organisations have proven that careful seed selection can improve productivity and improved farming practices can enhance soil fertility without heavy reliance on synthetic fertilisers.
A report from the African Centre for Biodiversity (ACB) shows how malaria, along with other diseases, is increasingly financialised – financial markets, institutions, actors and motives play a pivotal role in disease response. Country and donor funds are invested into research and development non-profit organisations that partner with market actors (such as pharmaceutical companies and GMO insect developers) to bring the product to market. Patents are sought and royalties procured from the sale of the product to country governments. These royalties are then accumulated by the research and development company, using vehicles such as endowment funds.
COVID-19
Jonathan Latham and Allison Wilson critically examine the latest attempts by Western virologists to ignore the proximity of the original COVID-19 outbreak to the Wuhan Institute of Virology, which uniquely specialises in collecting, studying, and enhancing, SARS-related coronaviruses, and blame it instead on the Huanan seafood market, even though the market is similar to thousands of others in China, and Chinese virologists insist the Huanan market was simply an amplifying event.
The Lancet COVID-19 Commission chair Jeffrey Sachs and his Columbia University colleague Neil Harrison have called for an independent investigation of information held by US-based institutions that could shed light on the origins of the COVID-19 pandemic. Writing in the Proceedings of the National Academy of Sciences, Sachs and his co-author argue for the plausibility of COVID-19 having leaked from a lab and say US federal agencies and universities possess evidence that has not been adequately reviewed, including virus databases, biological samples, viral sequences, email communications, and laboratory notebooks. Sachs and Harrison also argue that the virus might have been genetically modified, conferring an enhanced ability to cause a pandemic.
In this 3-minute extract from a longer interview, Jeffrey Sachs tells the former National Press Secretary for Bernie Sanders' presidential campaign why he is so unimpressed by the attempts to dismiss the possibility of COVID-19 having leaked from a lab.
Investigative reporters and watchdog nonprofits have shone a harsh spotlight on the US National Institutes of Health (NIH) over the last year, exposing the agency's hidden funding of gain-of-function research in Wuhan, China, and catching the NIH's Anthony Fauci giving misleading testimony about this to Congress. Internal emails have also exposed virologists privately agreeing that the pandemic could have started from a Wuhan lab accident, and the Washington Post has called on the EcoHealth Alliance's Peter Daszak to testify before Congress and explain his financing of Wuhan researchers. But when Buzzfeed's Peter Aldhous published a piece on the pandemic, he chose instead to spotlight a tiny animal rights group.
Top virologists may have continued privately discussing "all theories" of the pandemic's origin in the days after they began outlining an influential article that dismissed the lab leak theory in February 2020, an email obtained by US Right to Know suggests. The redacted documents surface as questions swirl about whether virologists consulting with leaders at the National Institutes of Health may have begun preparing a public relations blitz to marginalize the "lab leak theory" at the same time they privately wrestled with it.