In our latest Review we've split the news items into topic areas, with each section's title given in CAPITALS (e.g. GLYPHOSATE, SRI LANKAN CRISIS, FOOD PRICE CRISIS, etc.). We're hoping this makes the Review easier to navigate. We need your feedback to guide us, so let us know what you think.
We've included a section on the crisis in Sri Lanka because the likes of Matt Ridley, Ted Nordhaus, Michael Shellenberger, and Bjorn Lomborg, among others, have been busy peddling the notion that it was organic farming that somehow plunged the country into chaos. So we've pulled together some of the articles that expertly unpick this narrative.
NEW GM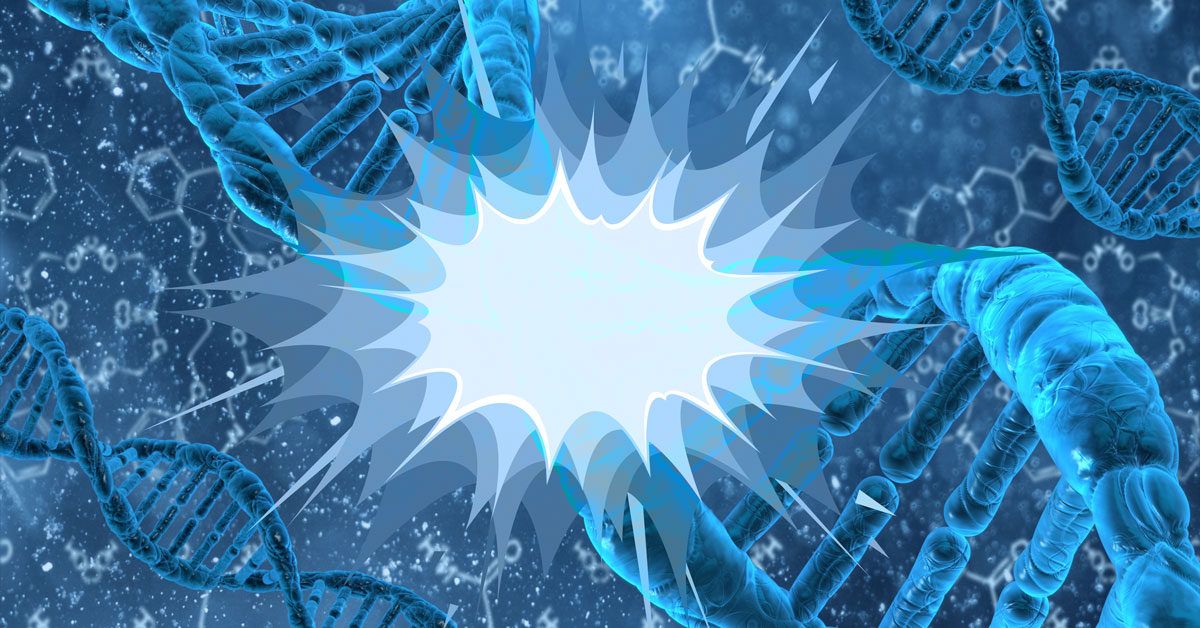 ENGA, the European Non-GMO Industry Association, has written a simple guide to the terms used for new GMOs and the genetic engineering techniques used to produce them. Such a guide is badly needed because a whole variety of terms are being deployed by different interest groups to describe pretty much the same thing! Among these are gene editing, genome editing (both of which are sometimes abbreviated as GE), new breeding techniques (NBTs), new genomic techniques (NGTs), and even "targeted mutagenesis". As the article points out, the terms popular with industry and policy makers are the ones that don't remind people that we're still talking about genetic engineering and GMOs. The term most obviously missing from ENGA's guide is the most Orwellian – Precision Bred Organisms (PBOs). It's favoured by the UK government and increasingly by pro-GMO lobbyists within the European Union.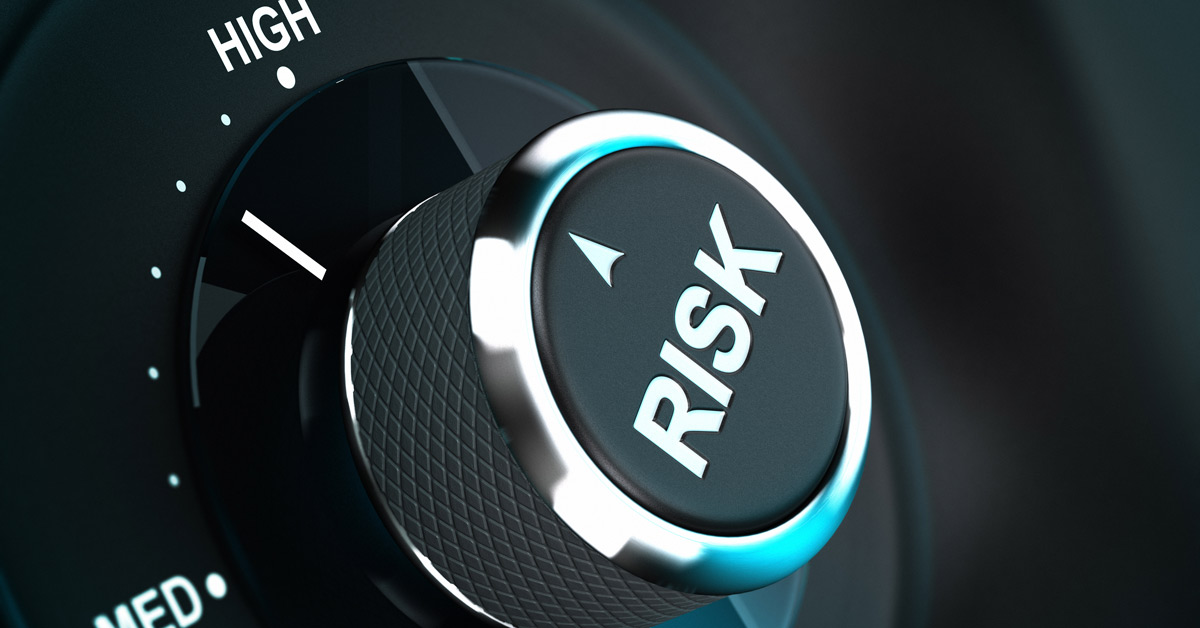 The European Commission is secretly considering the full deregulation of certain types of genetically modified crops – yet it has not admitted as much publicly. The Commission's detailed policy plans for 2030–35 are revealed for the first time in a targeted survey, which GMWatch has published in the public interest after it was only sent to certain stakeholders. Under the policy scenarios outlined in this survey, deregulation could mean scrapping safety checks, traceability, and labelling for GMOs that are claimed to be able to arise "naturally" – and the removal of GMO labelling for GM products declared "sustainable".
You know how the GMO industry and its supporters keep telling us we need to deregulate new GMOs in order to reduce pesticide use and make farming more sustainable? Well, what they tell investors is quite different. There the talk is about the coming gold rush for pesticide-promoting crops. Cibus is a leader in the development of new GMOs. It says, "Our goal is a whole new generation of herbicide traits across the major crop platforms" and "the approval of gene editing technologies will open up one of the biggest opportunities in agriculture" — new markets for these herbicide-tolerant crops. An evidence-based report written by GMWatch editor Claire Robinson confirms that new GMOs will not reduce pesticide use and some will increase it.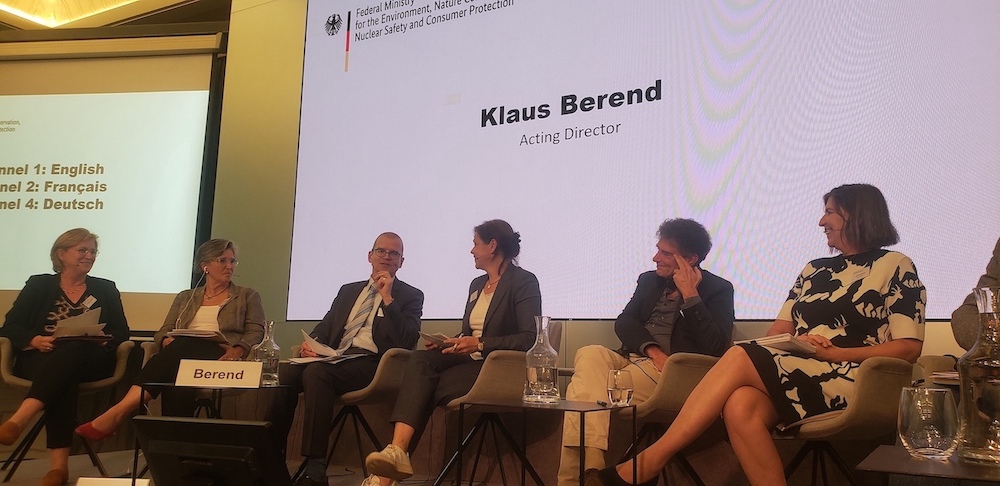 A conference on "GMO Regulation for genomic techniques: Environmental and consumer protection aspects" was hosted by the German Federal Ministry for the Environment, Nature Conservation, Nuclear Safety and Consumer Protection, in Brussels on 13 June. Speakers addressed the European Commission's proposal to weaken the regulations around certain types of new GMOs. The conference featured memorable presentations by several speakers, including:
* The German environment minister, who delivered evidence-based warnings on risks to health, the environment, and the organic sector from new GMOs.
* A European Commission official, a proponent of deregulation who nevertheless made important concessions on labelling and traceability of new GMOs.
* A researcher who described her findings on the detection of new GMOs.
The intelligent and well-informed discussion contrasted starkly with a UK Parliament "debate" on the UK government's GMO deregulation bill, which was dominated by Conservative politicians who misled the public and Parliament with false statements about new GM techniques.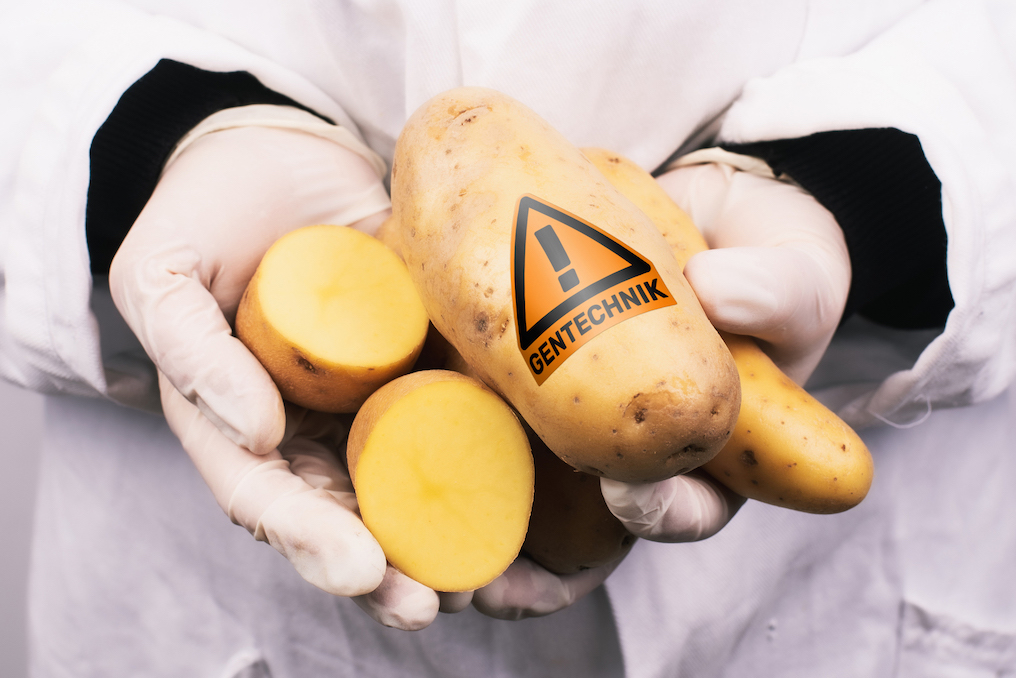 Food produced using new genetic engineering methods, such as the so-called "gene scissors" gene-editing tool CRISPR/Cas, is still subject to the strict rules of EU GMO law for agriculture and food. But the EU Commission has initiated a process towards deregulation for some or all new genetic engineering techniques. Now leading representatives of the Austrian food retail trade are expressing concerns that deregulation of EU genetic engineering law would lead to the unacceptable risk that retailers could unknowingly be selling untested and unlabelled foods made with new genetic engineering techniques.
Proposals to exempt gene editing from regulation are not supported by scientific findings, shows a report from Testbiotech and the Canadian Biotechnology Action Network. Genome editing has the unprecedented power to make large parts of the genome accessible to change, by overriding the natural mechanisms of genome organisation. Thereby, new GE techniques can cause pervasive changes in the genome of plants and animals, even without inserting additional "foreign" genes. These processes are also known to result in unintended effects.
Please send a strong message to all our governments and the EU Commission that we want them to prioritise safety and transparency over corporate profits. Europe, keep checking and labelling GMOs! While this is an EU-oriented action, you can sign wherever you are in the world.
According to a survey in France, 91% of French people want retailers to be transparent and clearly label the presence of new GMOs on their products. And 77% of French people want them to be subject to strict regulations (the same as those applied to other GMOs), i.e. risk assessment, authorisation, traceability, and mandatory labelling.
The European Coordination Via Campesina (ECVC) has written to the European Commission in an open letter expressing its refusal to participate in the ongoing public consultation on new genomic techniques. In the letter, ECVC denounced a biased consultation process that does not permit people to express opposition to the European Commission's initiative to deregulate new genomic techniques, which is to be adopted in the course of the year 2023. Indeed, the formulation of the great majority of the questions in this consultation attempt to force people to accept the possibility of abandoning the current GMO legislation.
GMWatch has published the transcript of a fascinating podcast interview with Michael Antoniou — a scientist who is outspoken about the dangers involved in deregulating gene-edited crops. Dr Antoniou cannot easily be dismissed as ignorant of genetics or unfamiliar with the technology involved. He is a career-long molecular geneticist who has long used "all manner of genetic engineering technologies", including gene editing. What makes this interview particularly compelling is that the podcast host Patrick Holden, as a farmer himself, the former director of the Soil Association and the co-founder with Anthony Rodale of the Sustainable Food Trust, brings a wealth of knowledge of farming and the food industry to this lively but in-depth discussion.
In April 2022, MEPs (Members of the European Parliament) organised a webinar on "Detection and traceability of new genomic techniques for GMOs". The MEPs were concerned by the European Commission's inertia in failing to implement a programme to detect and trace new GMOs resulting from new GM techniques. The invited scientists affirmed that detection and traceability have long been possible. In a followup interview with Inf'OGM, the scientist Yves Bertheau said the techniques for developing "new GMOs" are not very effective, unlike those for detecting them. "Directed" mutagenesis, a set of techniques used for the production of new GMOs, is particularly inaccurate. These techniques, and their associated steps such as in vitro tissue culture, generate unintended mutations that are never described. However, several techniques can detect these 'scars' or 'signatures' left in GMOs by these technical steps. Sarah Agapito-Tenfen, a researcher at NORCE's FoodPrint project, told Inf'OGM that detection of new GMOs does not need to be limited to the PCR methods used to detect older-style GMOs, but can include molecules other than DNA, such as proteins, metabolites or biomarkers.
The world is witnessing a renewed push for GM seeds and crops. As in the past, biotech firms and agribusiness are pitching new GM plants as a silver bullet for humanity's woes, from food and nutritional insecurity to climate change and the loss of biodiversity. The corporate sector hopes that their new GMOs can gain public support and dodge biosafety regulations. This is resulting in the change of laws and standards governing GMOs across Asian countries. Gene-edited products, a new generation of GMOs, are particularly gaining ground and receiving commercial licenses. This causes great concern among consumers, farming communities and activists. A report by GRAIN describes what's happening and who is fighting the new GMO push.
FOOD PRICE CRISIS
Food experts argue that the current food price crisis is not rooted in a global food shortage, as current food production is easily sufficient to feed the world's population one and a half times over. Instead of being linked to such "market fundamentals", experts say rising food prices are really due to rampant speculation in food futures.
Since the Russian invasion of Ukraine, headlines have been dominated by warnings of a food crisis. But according to FAO and IPES, there is no risk of food supply shortages. So why are many countries facing food insecurity? What is crucially being overlooked by most diagnoses of the current food crisis is how the problem does not lie in a lack of supply, or lack of market integration, but instead in how the food system is structured around power, a new report by Navdanya International argues.
BIOFUELS
A new report shows the food used by the UK alone for biofuels could feed 3.5 million people. If biofuel production ceased worldwide, the saved crops could feed nearly two billion people. The only consistent and reliable outcome of this technology is hunger, writes George Monbiot in a blistering attack.
The award-winning environmental journalist Stephen Leahy points out that one acre of solar panels produces the same amount of energy for driving as 160 acres of corn converted into the biofuel ethanol. And he notes that solar panels can even be elevated to grow food or wine underneath. Leahy continues, "Iowa uses 8 million acres to grow corn for ethanol. If Iowa put solar panels on just 50,000 acres that would generate the same amount of vehicle fuel as the 8 million acres of corn-ethanol. Plus no emissions. No fertilisers. No need to plant, water and fertilise a crop every year." And the bonus: "Iowa would have 7.95 million more acres to grow food people can eat."
The European farm lobby has been using the food price crisis to demand that green farm measures vital for tackling the biodiversity crisis be dropped because food production must come first during a food crisis. But now they are lobbying to increase biofuel production. An outraged Ariel Bruner, head of policy for Bird Life Europe, pointed out the hypocrisy of the same "lobby that keeps arguing for sacrificing our future because of short term food security" also "lobbying to increase the BURNING OF FOOD".
Brazil's largest biofuel producer BSBios will build the country's first big facility that uses wheat to make ethanol. Brazil's biofuel production has until now only used sugar cane. The agricultural economist Chuck Benbrook notes that, in order to justify this use of a key food crop, the company is making "the outrageous claim this will increase the food supply. If this kind of crazy talk becomes the norm and is accepted as true, heaven help us." In fact, the European farm lobby has also been making the same outrageous claim that increasing biofuel production is part of "boosting food security".
The European Parliament's industry committee voted to blacklist soy oil as a feedstock for biofuel production, a move that would put the crop on the same footing as palm oil in the EU. MEPs took the decision due to concerns over the environmental impact of soy cultivation in countries outside of Europe, where it is blamed for causing deforestation. Some 73% of soybeans used in biodiesel production are currently imported from South America.
GMOs IN GENERAL
The US Food and Drug Administration concluded a review of Argentine biotechnology firm Bioceres' GMO wheat without further questions, a "key step" to commercialising it in the United States, the company said. While corn and soy crops used predominantly to feed livestock are commonly planted with GMO seeds, consumers have long opposed GMO wheat for human consumption.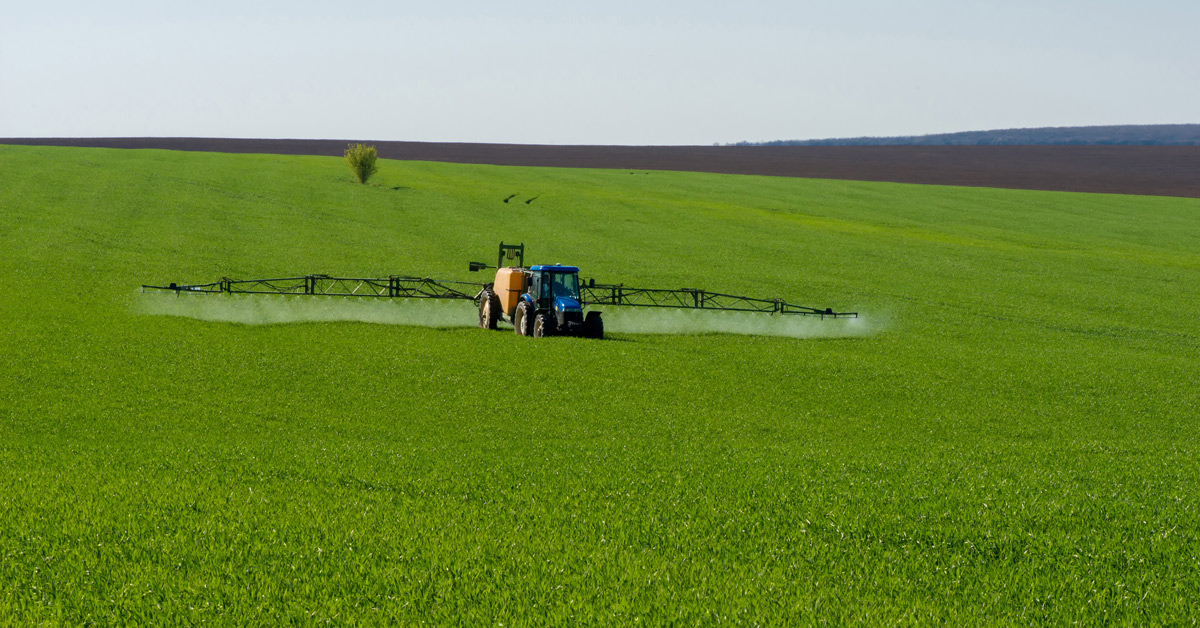 The court-imposed ban on GMO wheat in the key agricultural province of Buenos Aires has been suspended while an appeal takes place. The appeal was lodged by the provincial government, which "knelt before the power of agribusiness, turning its back on the people and public health", according to scientist Dr Damián Marino. The background to this story is here.
The supply of non-GMO soy from the Ukraine to Western Europe is "sufficient" in spite of the war, according to the Kyiv branch of the Donau Soja organisation. Donau Soja supports the production of European-grown sustainable non-GMO soy. The organisation's announcement contradicts claims earlier this year by two German associations that the supply of EU GMO-free raw materials was being impeded by the war.
Scientists and researchers say that all the early sown GM Bt cotton in Punjab and Haryana has become susceptible to pink bollworm – even though the crop is designed to kill the pest. The outbreak of pink bollworm was first reported in 2013-14 in Gujarat, from where it quickly multiplied and spread to other parts of the country such as Maharashtra, Andhra Pradesh and Telangana, and then in more recent years the major cotton growing areas of North India. Farmers are trying to manage the pest by increasing pesticide spraying.
The Bangladesh National Technical Committee on Crop Biotechnology (BNTCCB) of the Ministry of Agriculture gave the green light to two Bt cotton varieties for final approval from the National Committee on Biosafety of the Ministry of Environment (MoE). The MoE is authorised to approve field cultivation of GM crops. Farida Akhter of the NGO UBINIG writes that this is "alarming" news, given the crop's failure in India.
When European forces colonised Africa, enslaved women found a way to retain connection to their lands and culture: they braided seeds into their hair. Today, a new wave of Western invasion is underway. This time, it has come for the seeds. "Africa is being recolonised," Kenyan activist Leonida Odongo said. The lack of legal protections for farmers includes outlawing farmer-managed seed systems. Odongo said, "There have been instances of people being arrested for saving and exchanging seeds" – a practice that is "part of the DNA of an African... Our form of agriculture has been demonised, and derided as 'backward'. We're told we must adopt technology, use GM crops, and spray chemicals and pesticides – even though our Indigenous practices have worked for 10,000 years."
Associate professor Brian Dowd-Uribe explains in a short Tweetorial why hyping GMOs as a solution to the climate crisis doesn't make sense scientifically. In response to claims that GMOs boost yields, reducing land conversion to agriculture and therefore reducing greenhouse gas emissions, he points out that there is no scientific consensus on GM crops boosting yields, nor is the science clear that yield increases result in land not being used for agriculture.
Not only did the COVID-19 pandemic exacerbate Hawaii's food insecurity issues, but it brought more attention to the locals' struggle for self-sufficiency. Industrial agriculture and foreign capital's dominance have left traditional Hawaiian farmers with strangled access to land and water. What was once a state of subtropical biodiversity, diverse ecosystems, and distinct microclimates cared for through indigenous farming practices, has become the GMO research capital of the world. Uncoincidentally, Hawaii is known amongst researchers as the "extinction capital of the world", as the home to a third of the species on the endangered species list.
New Zealand's Productivity Commission recommended in 2021 that the country's strict laws regulating GM ought to be reviewed. Those who would like to see GM deregulated argue that the processes of gene editing are similar to those that cause natural mutations. But Jack Heinemann, a professor at the University of Canterbury who promotes regulation, says the "equivalence to nature" argument is a semantic obfuscation. A High Court ruling in 2014 made New Zealand the first country to make it explicit in law that gene editing is a technique of genetic modification, meaning it must be regulated. Heinemann was the expert witness in this case. The ruling hinged on the ability of the technique to make changes at scale that wouldn't happen in nature, he said.
Anyone who thinks GMOs bring food security should consider the case of Brazil, the second biggest grower of GMO crops in the world, doing immense environmental damage in the process, while most of its GMO soy goes to factory farms. Meanwhile, "hunger has spread throughout the country" and now affects 33.1 million people.
While both the US FDA and the AquAdvantage (AAS) GMO salmon's creator, AquaBounty, claim the salmon is safe to eat, the FDA briefing packet disseminated for 2010 hearings revealed such red flags as a higher incidence of "jaw erosion" and "focal inflammation" (infection) seen in the AAS salmon; no way to determine if greater allergy risks existed because of the excessive culling of "abnormal" AAS salmon; and a possible "increase in the level of IGF-1," the cancer-linked insulin-like growth factor-1, in the AAS salmon. Moreover, FDA food scientists and outside experts who had been called in for the hearings noted unexplained discrepancies, omitted data, and overall substandard science presented by those promoting the AAS salmon.
LAB GROWN FOOD
In a webinar looking at lab grown meat, Dr Michael Hansen of Consumer Reports says, "This is going to be so primitive compared to the real meats that my question is: What's going to be the effects on the microbiome of people eating [it]? I would suspect [these lab products] are going to have quite an impact on the microbiome. What are the epigenetic effects of these new foods? Those questions need to be asked in addition to the traditional toxicology questions: 'How much does it take to kill you?'" Regarding the lack of regulation he says, "The companies themselves were talking about [getting] to decide for themselves what's safe and maybe tell the FDA and maybe not. For such a new technology that's horrendous that [FDA are] even considering allowing that. And it's a dereliction of FDA's duty if they do that."
In a review of George Monbiot's latest book Regenesis: Feeding the World without Devouring the Planet, Chris Smaje, a social scientist, author and farmer, takes a long careful look at the "anti-rural, anti-agrarian, pro-industrial technophilia" reflected in the book's promotion of farm-free food. The journalist and broadcaster Dan Saladino has a much shorter but equally incisive review entitled "Let them eat fermented protein". We also published a critique of Monbiot's emerging thinking a couple of years back, so prior to Regenesis, "Will lab-grown food really save the planet?". Another piece published prior to the book is Joe Fassler's powerful analysis which we summarised in "Lab-grown meat is vapourware". Like us, Fassler argues that lab-grown food is too expensive, impractical, energy-hungry, and dangerous to scale up, and that it will never make financial or environmental sense. Finally, the well known writer and small-scale farmer, Simon Fairlie, has challenged Monbiot's figures on farming's land use.
GLYPHOSATE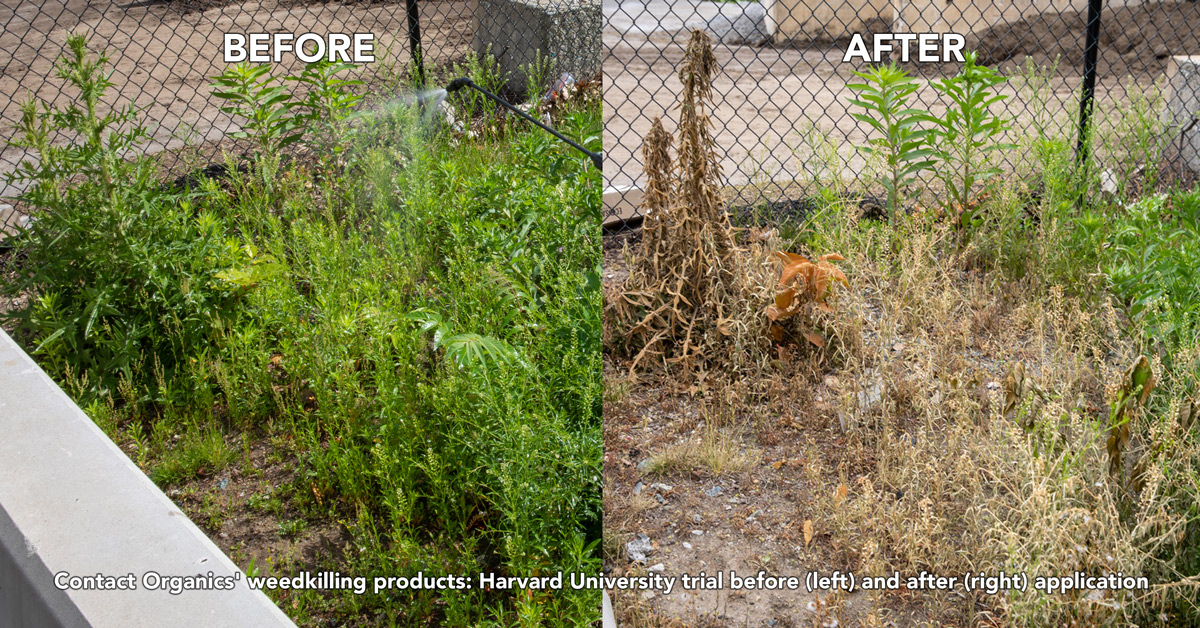 As concerns grow about the health and environmental impacts of glyphosate and other herbicides and the massive scale on which they are being used, the hunt is on for safer and more environmentally friendly alternatives. From hot foam systems and non-toxic herbicides, to robotic weeding and black-faced sheep, weed management alternatives to glyphosate are flourishing, including some highly innovative ones. And one such alternative has just been adopted by Harvard University Landscape Services.
Guernsey will ban retailers from selling glyphosate products from the autumn. The island's Health & Safety Executive will introduce a ban on the sale of the products to the public. It made the decision after examining the impact of the chemicals on local water supplies and biodiversity.
A HEAL report shows that scientific evidence proving that glyphosate is carcinogenic has so far been dismissed in the EU scientific assessment that will form the basis for the re-approval discussion of its EU market licence. The serious scientific shortcomings and distortions in the interpretation of EU and international scientific standards highlighted in the report also call into question the validity of the assessment and its preliminary conclusions.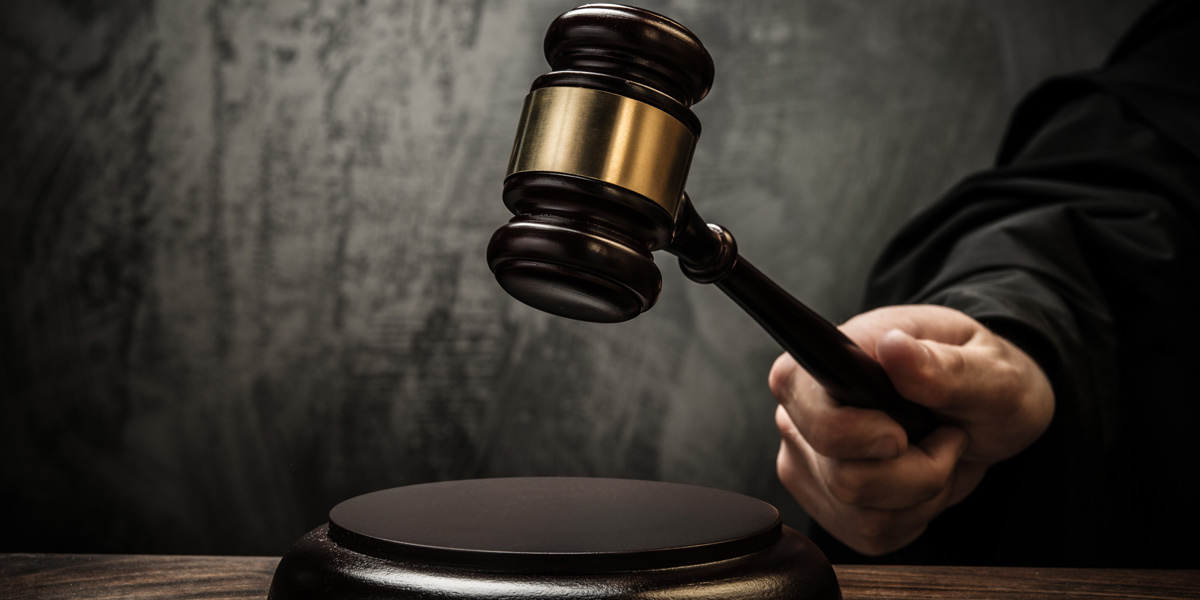 A US federal appeals court has issued a ruling on the weedkiller glyphosate that the coalition involved with the case called "a historic victory for farmworkers and the environment". The 9th US Circuit Court of Appeals ordered the Environmental Protection Agency (EPA) to review its conclusions that glyphosate, the active ingredient in Roundup herbicide, poses no unreasonable risk to man or the environment. The court agreed with a group of petitioners who challenged EPA's decision, arguing that EPA did not adequately consider whether glyphosate causes cancer and shirked its duties under the Endangered Species Act.
The US Supreme Court has rejected Bayer's bid to dismiss legal claims by customers who contend its Roundup weedkiller causes cancer as the German company seeks to avoid potentially billions of dollars in damages. The justices turned away a Bayer appeal and left in place a lower court decision that upheld $25 million in damages awarded to California resident Edwin Hardeman, a Roundup user who blamed his cancer on the company's glyphosate-based weedkillers. The Supreme Court's action dealt a blow to Bayer as the company manoeuvres to limit its legal liability in thousands of cases.
Bayer has failed twice to get its appeals of cases it has lost in the Roundup/cancer litigation in front of the Supreme Court, but now it has a cunning plan. According to attorneys from those cases, Bayer is paying a man who has a different type of cancer (not one that the courts have linked to glyphosate herbicide exposure as they did the other plaintiffs' Non-Hodgkins lymphoma), and who lost his case against them, to appeal his unwinnable case. And if he drops the appeal, he has to pay Bayer damages of about $100,000! This is an attempt by the company to get its pre-emption case in front of the Supreme Court. That pre-emption case argues that the Federal Insecticide, Fungicide, and Rodenticide Act's labelling provisions, which would be based on the US Environmental Protection Agency's view that glyphosate does not pose a risk, pre-empt California state law mandating labelling of carcinogens. This hard-hitting article spells out why pre-emption on the basis of the EPA approval would be ridiculous.
The Province of Misiones in Argentina wants to ban glyphosate. A two-year transition is planned. A two-year transition is planned. If the ban succeeds, Misiones will be the second Argentine province to enact such a ban. The first was Chubut Province in the Patagonia region.
Exposure to glyphosate herbicide during application had significant effects on oxidative stress and lung function in maize farmers, a study conducted in Northern Thailand has found. Lung function decreased statistically significantly after the application of glyphosate herbicide.
More than 80% of urine samples drawn from children and adults in a US health study contained the probable carcinogen glyphosate, a finding scientists have called "disturbing" and "concerning". The report by a unit of the Centers for Disease Control and Prevention (CDC) found that out of 2,310 urine samples, taken from a group of Americans intended to be representative of the US population, 1,885 were laced with detectable glyphosate. For a deeper dive into these findings and what the CDC's testing misses, see "Glyphosate and AMPA in you and me".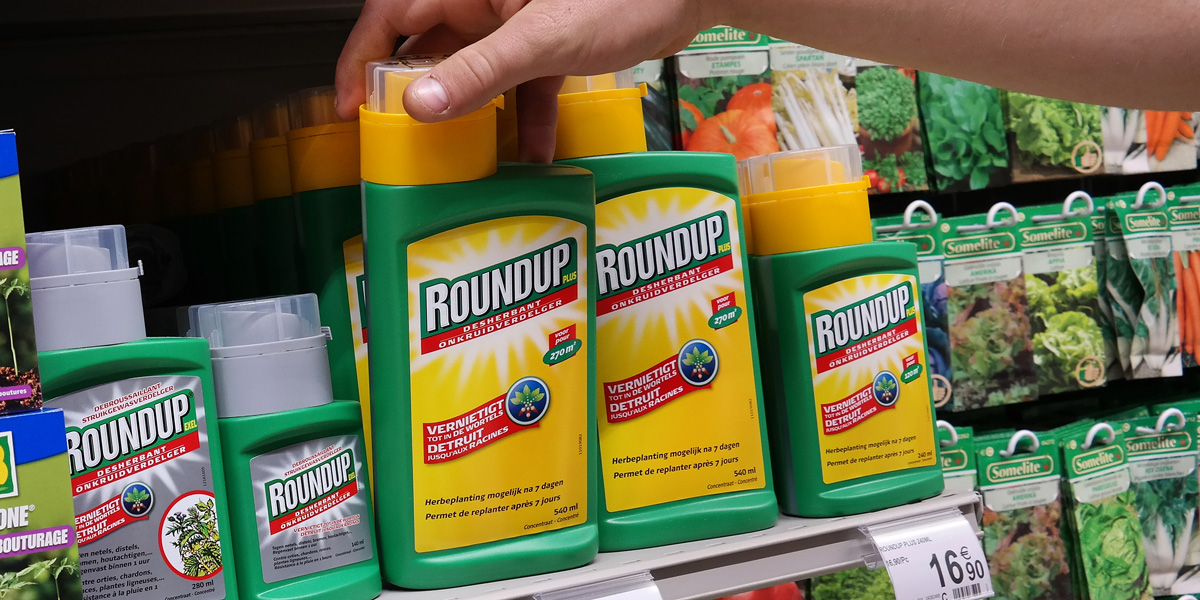 What's wrong with the way glyphosate is regulated? Plenty, as shown in a new review by Dr Eva Novotny. Dr Novotny highlights scientific shortfalls in the regulatory process as well as issues with integrity and objectivity. The scientific shortfalls include the failure to require long-term safety testing on the glyphosate formulations as sold and used, which research shows are far more toxic than the isolated active ingredient glyphosate alone. Currently glyphosate alone is evaluated for long-term toxicity, though almost everybody who is exposed to glyphosate is exposed to the formulations. On the issue of the integrity of the approvals process, Dr Novotny writes that the regulation of glyphosate in the EU and the US is corrupted by malpractices arising from conflicts of interest.
Beekeeper Sebastian Seusing, from Brandenburg Germany, has won a lawsuit at the Regional Court in Frankfurt an der Oder for contamination of his honey with glyphosate. The defendant agricultural company will now pay him 14,544 euros. The court considered the contamination of the honey with pesticide as a violation of property.
A scientific review by researchers in China finds that glyphosate impairs the ability of honeybees to learn and remember, impacts their directional flight, and hinders their detoxification mechanisms. The authors conclude, "An increasing number of studies have shown that glyphosate has various sublethal effects on the honeybee gut microbiota, foraging behaviour, developmental processes, and antioxidant pathways and can even cause the death of some individuals."
Weedkillers that contain glyphosate would be banned from use on New York state properties under a proposal announced by the state's Department of Environmental Conservation.
DICAMBA
In a victory for Missouri peach farmer Bill Bader and environmentalists, the US Court of Appeals for the Eight Circuit issued a decision holding Monsanto-Bayer and BASF responsible for unprecedented damage to Bader's orchard caused by the companies' GM dicamba herbicide-tolerant crop system. In 2021, Center for Food Safety (CFS) filed a legal brief in support of Bader, who successfully sued Monsanto-Bayer and BASF for devastation of his 1,000-acre peach orchard caused by dicamba drift. The brief defended the 2020 district court verdict in favour of Bader. However, the 8th Circuit Court of Appeals did rule that punitive damages should not have been jointly assessed for Monsanto and BASF and so a new trial is needed to determine the punitive damages for each company. The $15 million already awarded to Bill Bader in compensatory damages is unaffected by the new trial to determine the level of punitive damages.
Legal claims that dicamba drift from GMO dicamba-tolerant cotton fields has damaged thousands of vines in the Texas' High Plains could devastate the local wine industry. The lawsuit filed against Bayer-Monsanto and BASF shows the growers and producers are scared. Damaged vines would be bad enough, but there is also a fear that consumers will assume that herbicide drift has hurt wine quality.
PESTICIDES IN GENERAL
The European Commission (EC) introduced on 22 June new rules that ban all pesticides in "public parks or gardens, playgrounds, recreation or sports grounds, public paths, as well as ecologically sensitive areas". In agriculture, the policy adopts strategies for achieving the pesticide reduction goals of its Farm to Fork initiative. The EC proffered new rules that are binding on all EU Member States. Those states must, in turn, adopt their own binding targets to help meet the overall EU targets — a 50% reduction in use and risk of chemical pesticides, and a 50% reduction in use of more-hazardous pesticides, by 2030.
Given the ban on neonicotinoid pesticides, conventional crop protection scientists are trialling environmentally friendly means of deterring aphids from attacking beets and transferring virus yellows into the crop. Note that this research is inspired by a ban – in other words, it was prompted by regulation.
France has extended its ban on non-agricultural pesticide use. First came a ban on sales to private individuals. Now professional horticulturists cannot use pesticides in private gardens, campsites, amusement parks, hotels, shopping areas, car parks, commercial zones, and some sports grounds.
Bayer-Monsanto is the worst corporate offender when it comes to the illegal dumping of pesticide containers in Argentina. That's why they've been given the largest fine — 132 million pesos. The second worst offender is Syngenta.
Pesticides and heavy metals in soil may have detrimental effects on the cardiovascular system, according to a review paper published in the journal Cardiovascular Research. "Soil contamination is a less visible danger to human health than dirty air," said author Prof Thomas Münzel of the University Medical Center Mainz, Germany. "But evidence is mounting that pollutants in soil may damage cardiovascular health through a number of mechanisms including inflammation and disrupting the body's natural clock."
In the EU and the USA there is currently no systematic regulatory testing of the safety of pesticide co-formulants or adjuvants to pollinators. Yet these substances are applied in agriculture at very high rates, with little to no mitigation measures in place. We know very little about their toxicity to pollinators. As such more research into, and regulation of, these substances is warranted, concludes a brief note by Ed Straw of University College Dublin.
Two recently published University of Idaho studies showed a link between agricultural contaminants and cancer. One study found that Idaho counties with more environmental burden — measured by agricultural pesticide use and metals in groundwater — were associated with cancer in children. Another study found that fumigants, a type of agricultural pesticide, were associated with cancer.
Some British farmers are calling for a ban on the UK production of toxic weedkiller Paraquat, saying studies suggest it could be a factor in the onset of Parkinson's Disease. It comes as hundreds of US farm workers pursue a legal case against its manufacturer, Syngenta, alleging it knew the risk and failed to warn them. GMWatch published an article about this problem last year.
In her new book on the story of DDT, How to Sell a Poison, Elena Conis shows how scientific facts can change depending on the questions we ask and the interests pursuing the answers. In an interview, Conis said, "We treat science as a source of concrete, unyielding, indisputable answers. But science is a process and scientists bring to this process all of their pre-existing biases, prejudices and assumptions. If we could just acknowledge that, it would help restore public trust in science... The [DDT] ban distracted us from the fact that pesticide use was only increasing and has continued to increase... We're just repeating everything all over again, using new chemicals without understanding the full scope of their impact or their long-term effects."
SRI LANKAN CRISIS
Various commentators have claimed that the uprising in Sri Lanka was caused by a fateful decree former president Gotabaya Rajapaksa made in April 2021 to suddenly ban synthetic fertilizers. But the problem with blaming Sri Lanka's current struggles on the ban is that the economic crisis predates Rajapaksa's rash move — and may have inspired it. The true cause of the crisis was toxic economic policies that included taking on huge amounts of expensive debt, writes Tom Philpott in perhaps the best analysis yet of what happened in Sri Lanka.
Pesticide advocates blaming Sri Lanka's worst ever food crisis on organics is a false narrative, says Thilak Kariyawasam, president of the Lanka Organic Agriculture Movement. The food crisis was fuelled over many years by a financial crisis and dependence on importing food and chemical inputs which got ever more expensive. She says when the then president announced an abrupt transition to organic in order to cut spending, the organic sector was taken aback by the suddenness of the move, since "It is clear that a more strategic plan is needed to ensure Sri Lankan farmers can wean their lands off chemical inputs and start growing food in a more sustainable way."
The current crisis in Sri Lanka is linked to the failure of its economic model, based on tourism and exports, according to experts, reports France TV. After the terror attacks in 2019 and the pandemic in 2020, the island lost its tourists and the majority of its foreign exchange earnings. The country quickly found itself with a negative balance of payments and foreign debt exploded. Exports and tourism no longer brought in enough revenue to finance imports. Although the transition to organic was made too abruptly, to blame organic farming for the crisis in Sri Lanka "is to be taken in by the lobbies of the chemical industry," according to the economist Jean-Joseph Boillot. (French language article)
Before the Sri Lankan food crisis, the country was already heading into a debt crisis by borrowing heavily to build selective infrastructure — ports, power plants, highways and resorts, writes Vandana Shiva. The food crisis was intensified by climate havoc, which affected South Asia most severely. The few months' stop in the import of chemical fertilisers beginning in April 2021 was an attempt to ameliorate the debt crisis. However, Dr Shiva writes, "A ban on imports of chemical fertilisers does not automatically translate into policies for food sovereignty. Food sovereignty requires a considered transition to ecological agriculture, in practice, research and the policy. Cuba managed the fuel and fertiliser crisis triggered by the collapse of the Soviet Union through a transition to organic agriculture supported by policy and research."
The consequences of the surge in energy costs has played a part in Sri Lanka's crisis. So too has the burgeoning international debt that Sri Lanka has faced since the COVID-19 pandemic, exacerbated by tax cuts introduced by the government. A ban on imports of chemical fertilisers has reduced crop yields, writes Bob Ward in The Times, but it was only in place between April and November last year. It is too simplistic to suggest this is the main cause of the bloody insurrection sweeping the country.
..................................................................
We hope you've enjoyed this newsletter, which is made possible by readers' donations. Please support our work with a one-off or regular donation. Thank you!