Welcome to our latest review, with lots on what's been happening with GMOs old and new, all around the world. There's also plenty on glyphosate, as well as pesticides in general, and look out too for items on gene drives, GM trees, non-GMO solutions and organic standards.
Our Lobbywatch review and the latest on COVID origins will follow in Review 533. And if you ever want to check back on any items in our previous reviews, then they're all archived here – all two decades' worth!
NEW GMOs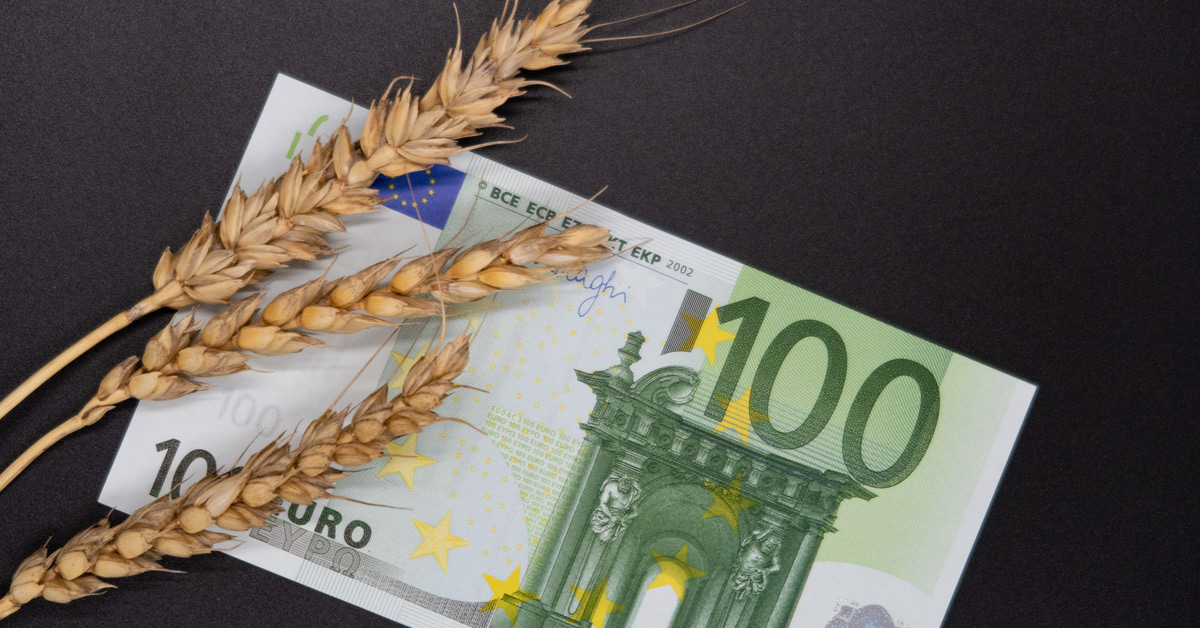 Big global biotech corporations like Bayer and Corteva, which together already control 40% of the global seed market, are dangerously trying to reinforce their monopoly and threatening food security. In a new report, a group of seed saving, environmental and consumer organisations reveals how these companies seek to increase their control over the future of food and farming by extensively patenting plants and developing a new generation of GMOs. Global biotech leaders Bayer and Corteva (formerly Pioneer Dupont) are moving to patent plant genetic information that can occur both naturally or as a result of genetic modification – claiming all plants with those genetic traits as their "invention". Such patents on plants, which have been controversial for decades, would restrict farmers' access to seeds and impede breeders from developing urgently needed plants adaptable to extreme weather conditions, as both would have to ask for consent and pay fees to the biotech companies.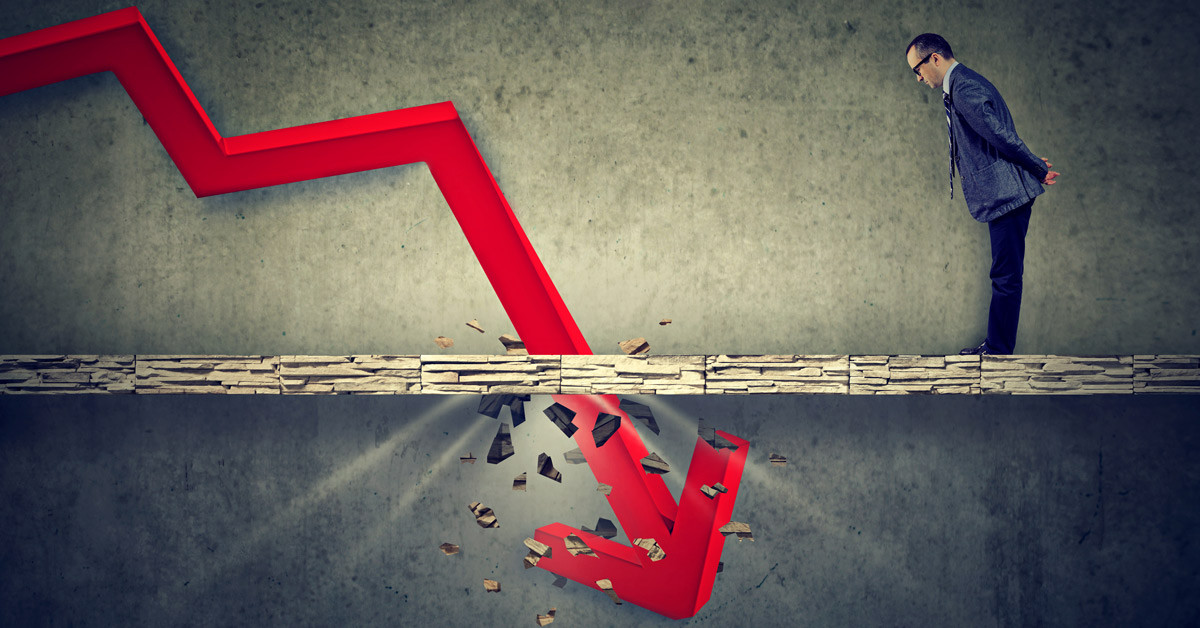 As governments around the world are lobbied by industry with claims that gene editing can deliver rapid solutions to our food and farming problems as long as there is deregulation, the company that pioneered gene-edited crops in the lax regulatory environment of the US is considering selling its assets amid plummeting revenues and share prices. Calyxt was the first to market gene-edited soybeans in 2019. The beans are genetically engineered to produce high oleic oil. According to an investment magazine, "the company disappointed investors with delayed product launches and slow growth", contradicting its business model that claims "a speedy development cycle using novel gene-editing technologies". Adoption by farmers of the gene-edited soybeans has been slow, being "hindered by lower crop yields, an issue seen in other genetically engineered soybean seeds," according to the investment report.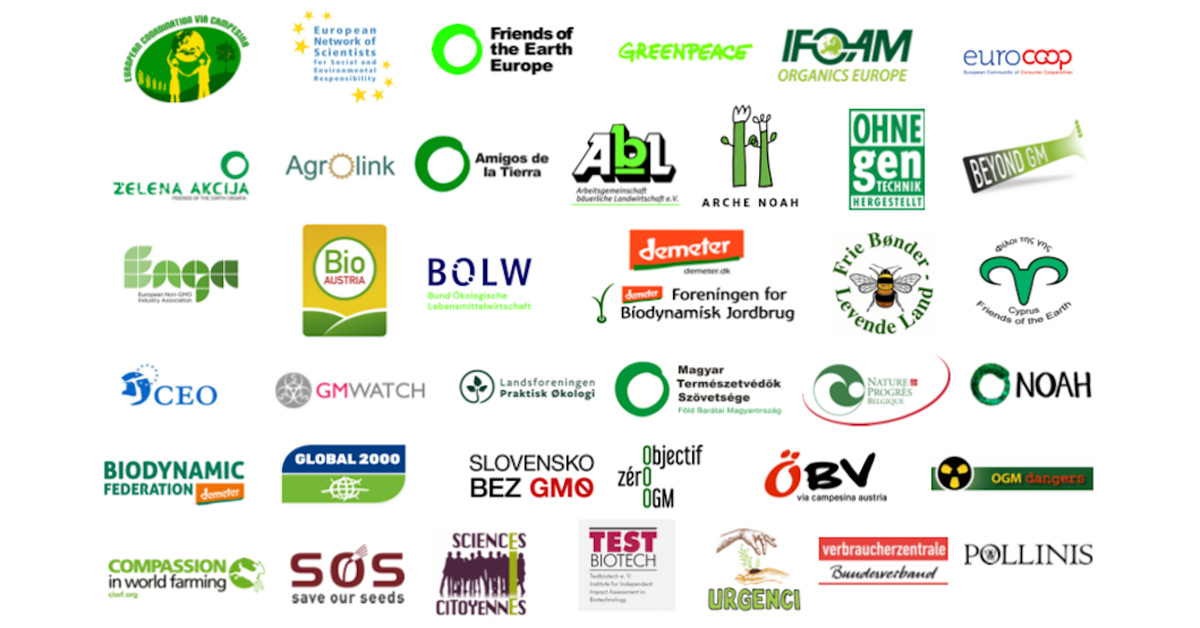 Forty organisations, including GMWatch, have sent a letter to EU Health Commissioner Stella Kyriakides to express serious concerns over the way in which the Directorate-General for Health (DG SANTE) is organising the impact assessment on new GMOs and in particular, the consultations that will feed into the assessment. The outcome of this assessment could have far-reaching impacts on consumer choice, food safety, organic and conventional farming, and the environment.
In the EU, GMOs are regulated in order to protect human and animal health and the environment. The European Non-GMO Industry Association (ENGA) explains why the current EU legislation works well for both the industry and the consumer. It says the current EU GMO regulation is balanced – it enables authorisation and placing on the market of GMOs and it allows those that want to, to avoid them. ENGA adds that throughout the entire food sector, the trend is towards more transparency, but the promoters of new GMOs are keen to hide them. A predominantly GMO-sceptical public is not going to be happy about reduced transparency for a technology as controversial as genetic engineering.
The biotech industry and the US government have been claiming that gene-edited foods and crops cannot be regulated as GMOs because it's impossible to identify them. But now in the context of biodefence, industry and the US government are telling us that in most cases, detection and identification of GMOs – even previously "unknown" ones and gene-edited ones where only small changes are intended – is possible. The technologies apparently work on any type of organism, from viruses and bacteria to yeast, fungi, plants, and animals. The researchers are keen to see them used by both private and public sector bodies, with the latter including NGOs engaged in biosurveillance. They also predict that GMO developers will be interested in using the technologies to protect their patents, as individuals or organisations that "steal" their intellectual property will be more easily detected. GMWatch is researching this development and we'll publish our article on it soon.
UK GMO DEREGULATION
On Monday 31 October in the final House of Commons debate on the Genetic Technology Bill, MPs will discuss and vote on the bill – twice rejected by the Regulatory Policy Committee as "not fit for purpose". If you're in the UK, please write to your MP today and urge them to amend the bill to protect our food system and environment. There's more here.
EU lobbying and rule-making around GM food could be influenced by developments in the UK, campaigners warn. A recent report commissioned by the Greens and authored by GMWatch editor Claire Robinson accused EU-based scientists and researchers of "actively lobbying" for deregulation, while maintaining "direct or indirect vested and undisclosed interests in the marketing of plants derived from those techniques". "The lobby for deregulating new GM techniques should be taken seriously, based on what is happening in the UK, where government is in the process of removing regulatory controls around gene editing technology in food and farming," said Claire Robinson. This article is behind a paywall but you may be able to access the archived version here.
A coalition of 64 leaders from food, farming, religion, business, philanthropy and academia in the UK and in Europe have written to supermarkets with businesses in both the UK and EU, calling on them to support strong regulation of gene-edited products and to protect consumer choice. The letter (GMWatch is among the signatories) comes as the UK presses ahead with plans for the near total deregulation of genetically engineered crops and foods and eventually livestock in England, including the removal of traceability and monitoring requirements and environmental assessments. The government says it wants to see the bill signed into law before the end of the year. In Europe, the European Commission is expected to publish its proposals for changes to GM regulations in the spring of 2023.
GMOs WORLDWIDE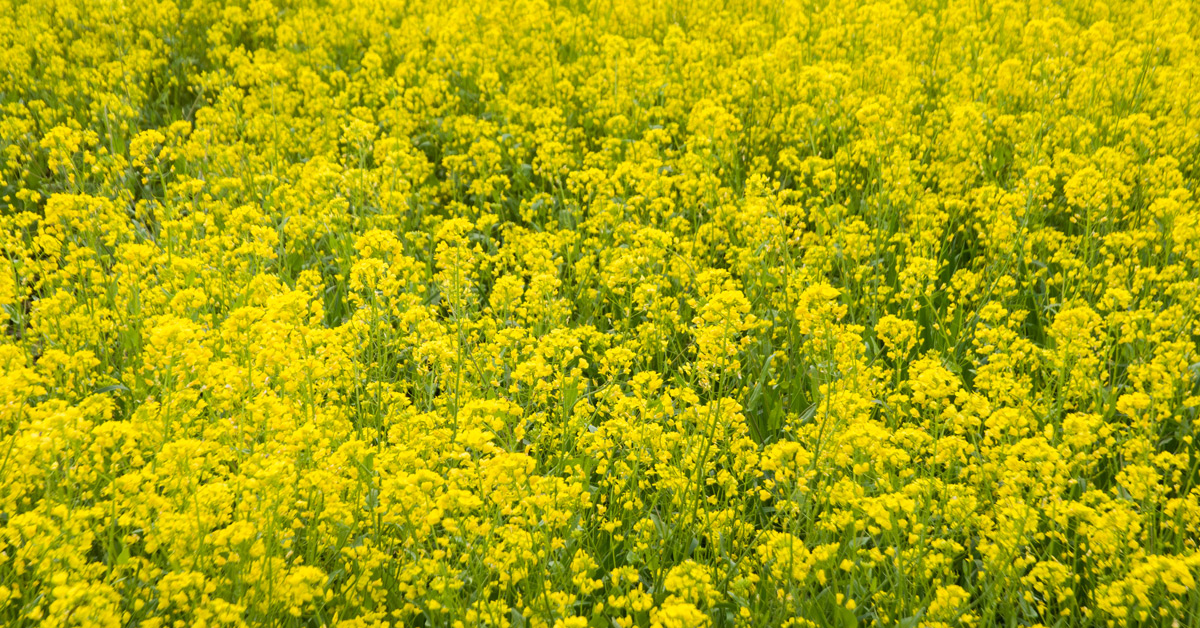 The Indian government's Genetic Engineering Appraisal Committee (GEAC) has recommended the environmental release of genetically modified mustard, which paves the way for its commercial cultivation. The move comes amid opposition from green groups which say commercial cultivation of GM mustard could have an adverse impact on human health and food security. Those supporting commercial cultivation of GM crops say its benefits include greater food security due to increased yields. But Kavitha Kuruganti, the founder of the Alliance for Sustainable and Holistic Agriculture, said: "The claim that GM mustard will increase yield is not supported by the data submitted by the crop developers to the regulator." Asked if the recommendation for "environmental release" means a go-ahead of commercial cultivation, she said: "It has been approved for commercial release. They (the GEAC) are saying any test needed can be conducted after the environmental release."
According to the journalist Colin Todhunter, GEAC's decision comes in a climate of serious conflicts of interest, sleight of hand and regulatory delinquency – not to mention outright fraud. Various high-level reports have advised against introducing GM food crops to India. These reports conclude that GM crops are unsuitable for India and that existing biosafety and regulatory procedures are inadequate. Lawyer Prashant Bhushan said these official reports attest to just how negligent India's regulators are and to a serious lack of expertise on GM issues within official circles. Campaigner Aruna Rodrigues in 2016 petitioned India's Supreme Court seeking a moratorium on the release of any GMOs into the environment pending a comprehensive, transparent and rigorous biosafety protocol in the public domain conducted by agencies of independent expert bodies, the results of which are made public. She said about GEAC's move on GM mustard: "India is suddenly faced with the deregulation of GMOs. This is disastrous and alarming, without ethics and a scientific rationale."
A former employee of genetically engineered salmon producer AquaBounty has alleged that the company has committed numerous worker and consumer safety violations at its Indiana production facility. Braydon Humphrey shared photos and videos documenting contaminated water, toxic chemicals, and environmental damage. Some of the photos show "persistent contamination" of salmon tanks with unsafe levels of fibreglass particles and heavy metals. Videos show leaks of aerosolised hydrochloric acid, an issue Humphrey says continued even after he reported it. The plant discharged high levels of ammonia in water into the surrounding watershed. AquaBounty lost one third of its initial GM salmon stock during its first-feeding systems due to fungus that infected the fish. The company denies the allegations. Visit http://blockcorporatesalmon.com for their full report, a full log of the photographic and video evidence, and calls to action. Be warned: the evidence shows severe fish injuries and haemorrhages, spawn with two heads, stomachs ruptured from abnormal growth, and many dead fish.
Kenya's new president says the Cabinet has lifted the country's ban on openly cultivating genetically modified crops, reversing a decade-old decision. Many African countries have bans on GMOs, amid concerns about potentially harmful effects on smallholder farms, existing crops, the environment and people's long-term health.
Raila Odinga, leader of the opposition in Kenya, has reiterated his opposition to the use of GMOs to alleviate Kenya's ongoing drought. Raila reiterated that GMOs are not a cure-all for Kenya's ongoing drought and food shortage, and vowed to fight them in court and on farms across the country. According to Raila, the reintroduction of GMOs violates Kenyans' rights and jeopardises national interests, prioritising foreign commercial interests.
Please sign the petition to support Kenyans in keeping their food and farming GMO-free!
There is a need for more research on GMOs in Kenya before allowing the cultivation of GM crops, a Catholic Bishop in the East African country has said. Bishop Joseph Obanyi Sagwe of Kakamega Diocese urged the government and scientists to unite in research on GM crops to protect Kenyans from "negative effects in the future".
Food security experts and activists have condemned the move by the Kenyan government to lift the ban on GM crops. They objected to the lack of public consultation and expressed socioeconomic and public deception concerns. They also questioned the capacity of Kenya's National Biosafety Authority to regulate GMOs effectively. Emmanuel Atamba, a food and farming systems expert from the Route to Food organisation, said GMO farming would open the market to US farmers. He said GMOs depend on highly sophisticated technology and highly subsidised farming, which could disadvantage local farmers. Atamba said Kenya would also heavily depend on western technology for seed imports since GMO seeds cannot be replanted.
Tanzania will step up vigilance against imports of GM crops after its neighbour Kenya approved their cultivation and importation. Some agriculture stakeholders, including consumers, in Tanzania had raised concern that GM foods might find their way over the border. "We are not open to such GM technology," agriculture minister Hussein Bashe said, adding that Kenya's move "has no effect on us". He said Tanzania does not promote or commercialise GM crop varieties, as the country's hybrid and open-pollinated varieties are performing well.
Nigerians are being made to consume GM foods without their knowledge or consent. This assertion was made by Nnimmo Bassey, the director of Health of Mother Earth Foundation (HOMEF), at a press briefing. At the briefing it was noted that since 2015, there have been several approvals, numbering up to 20, for GM foods to be imported into the country. "We are concerned that there is an insufficient amount of risk assessment conducted for these GM foods," Joyce Brown of HOMEF said. She added that GMO labelling will not be done because, for example, a market seller will not label her beans as GM.
The US Food Sovereignty Alliance has honoured Food Sovereignty Ghana as the 2022 International Food Sovereignty Prize winner for its outstanding work in promoting safe and organic food throughout Ghana and beyond. Edwin Kweku Andoh Baffour, the communications director of FSG, said, "Ghana doesn't need GMOs, farmers require investment in irrigation and post-harvest technology. Bringing in GMOs won't stop crops from rotting on farms."
The President of Argentina, Alberto Fernández, has been strongly defending the GMO wheat of Bioceres, "the Argentine Monsanto" that helped finance his election campaign. The company's GMO wheat is tolerant to glufosinate, a pesticide many times more toxic than carcinogenic glyphosate. Fernández spoke of feeding the world's hungry millions (with heavily sprayed GMO wheat) and said, "think of Africa"! Yet he's the president of a country where 40% of children suffer from malnutrition, says journalist Patricio Eleisegui, even though it's one of the world's biggest producers of GMO crops.
In India, farmer unions have written to the GMO regulator GEAC demanding strict action on illegal GM crop cultivation. They point out that most farmer unions in India are against GM crop approval, and the ones who are demanding GM are fringe groups. They urged GEAC, as the apex regulatory body, to take strong deterrent action against those who are misleading farmers, and against the illegal seed production and supply networks. They asked GEAC to work closely with state governments to ensure regulation is implemented properly. They also demanded that new gene technologies, like gene editing, not be deregulated.
GM TREES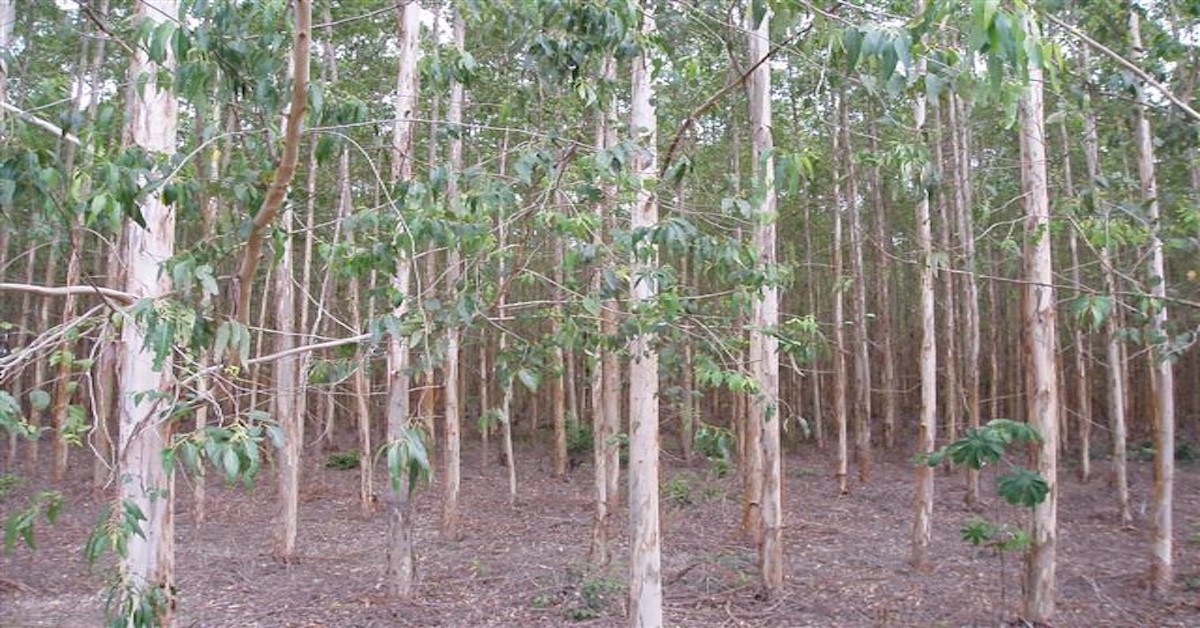 The global release of genetically engineered trees is closer than it has ever been. Ironically, it could be the Forest Stewardship Council (FSC) — which claims to "promote the responsible management of the world's forests" through its certification programme — that opens the door to the commercialisation of GMO trees. Many paper products around the world carry the FSC logo, signifying compliance with the FSC's standards. At the moment, FSC-certified companies are not allowed to commercially plant GMO trees. However, FSC is preparing to revisit its prohibition on GMO trees, risking serious consequences for forests and other ecosystems. The risks are explained in a new report, "The Global Status of Genetically Engineered Tree Development: A Growing Threat", from the Canadian Biotechnology Action Network (CBAN) and the Campaign to STOP GE Trees. The report details which trees are being engineered for which traits and which countries are next in line to try to plant GMO trees commercially. It names the companies and institutions that are engaged in genetically engineering trees.
GENE DRIVE
A petition signed by 300,000+ people has been presented to the Spanish government calling on it and other governments to support an international moratorium on the extreme technology of gene drives. The deliberate modification and elimination of species poses a threat to the stability of ecosystems. Ecologistas en Acción, who helped organise the petition, commented, "The release of gene drives may have unpredictable and irreversible consequences for pollinators and food webs, already weakened by climate change and high insect mortality rates."
GLYPHOSATE
India has clamped down on the use of glyphosate because of the risks to human and animal health. Under the new restrictions, glyphosate can only by authorised Pest Control Operators. Many experts believe the move is intended to curb the rampant spread of glyphosate among farmers. Its use has risen sharply because of the spread of illegal glyphosate-tolerant Bt cotton seeds. Glyphosate is already banned in Kerala, Andra Pradesh, Telangana, Maharashtra and Punjab.
Several member states blocked the temporary extension of the EU approval of glyphosate for one more year at a meeting on 14 October. The EU's current authorisation for glyphosate is set to expire in mid-December 2022. However, earlier this year the European Food Safety Authority (EFSA) stated that it required more time for its reassessment of the pesticide, pushing it back to July 2023, well after the approval expiry date. According to sources at the meeting, Luxembourg, Malta, and Croatia opposed the extension of approval, while France, Germany, and Slovenia abstained. This proved enough to block the extension.
A group of First Nations in northern Ontario are taking the provincial government to court over the degradation of the boreal forest in their traditional territories. The Chapleau Cree First Nation, Missanabie Cree First Nation, and Brunswick House First Nation launched legal action in court to stop the provincial government spraying the forest with glyphosate, alongside other abuses.
With thousands of consumers alleging their cancer and other diseases were caused by Roundup, a new documentary is shining light on the issue with testimony from experts and witnesses. The documentary, titled "Children of The Vine", by filmmaker Brian Lilla, is currently being screened across in the US in hopes of sparking further dialogue on the alleged harm caused by the herbicide.
Tens of millions of pounds' worth of capital investment would be needed to ensure drinking water remains up to standard, if glyphosate were to continue being sold to gardeners. That was the assessment of Guernsey Water's water quality risk manager Margaret McGuinness, as a ban on retail sales approaches on the island. The decision not to retain the pesticide on the list of approved retail products has been taken by the Health & Safety Executive, rather than directly by Guernsey Water, but the analysis work of McGuinness' team over several years has informed the decision. It means, when the approval ceases at the end of the month, that gardening supply stores will no longer be able to sell the herbicide to their customers, though the island's 100 or so commercial users will still be allowed to use it.
Scientists in Argentina have found that the weedkillers glyphosate and glufosinate ammonium, which are used on GM crops engineered to tolerate being sprayed with them, combine easily in the environment and form a mixture that is harmful. This new contaminant can remain in the soil and water, as well as in silo bag residues. This is one of the first studies that explains how two of the most widely used pesticides in Argentina interact. The researchers also compared the impacts that glyphosate, glufosinate and the mixture of the two have on amphibians. They measured the already known effects of these pesticides: malformations, genotoxicity, hormonal alterations, neurotoxicity and oxidative stress. They found that glufosinate ammonium caused a higher rate of malformations, as well as greater genetic damage and more alterations in T4 thyroid hormone levels. In their conclusion, they warn: "An urgent halt is needed to the continued approval of herbicide-resistant transgenic crops." So far, of the 66 GM soybean, corn, cotton and wheat crops approved in Argentina, 31 are tolerant to glufosinate ammonium. The lack of evaluation of the environmental and health risks of GM wheat led to its use being banned in the province of Buenos Aires by a court ruling. The measure has not yet been enforced because it was appealed; a decision is awaited. In other provinces, there are provincial bills and municipal ordinances to prohibit its cultivation. Agribusiness representatives fear that the GMO wheat will affect exports to markets where the consumption of GMOs is prohibited or avoided.
Research conducted by a Swiss magazine analyzed 18 Italian pasta brands, 13 from conventional farming and five from organic. 10 of the 13 conventional products contained glyphosate residues, but none of the organic ones had any traces of glyphosate or other pesticides.
PESTICIDES IN GENERAL
In future, the use of pesticides by European farmers is to be recorded annually. The European Parliament has approved the relevant new Regulation on Statistics on Agricultural Inputs and Production (SAIO). The aim of the regulation is to enable more precise statistics on agricultural inputs, including pesticides. The schedule for the new plant protection product register is as follows:
* From January 1 2025, the regulation should come into force
* The first plant protection data will be recorded from 2026
* From 2028, the data should be collected annually and
* also be published from 2030.
This development follows the publication of a scientific article demanding more transparent data on how pesticides are used on farms.
While tension is rising amongst EU Member States over new pesticide reduction targets, the new Pesticide Atlas released by the Heinrich-Böll-Stiftung, Friends of the Earth Europe and PAN Europe shows that the amount of pesticides used worldwide has increased by 80 percent since 1990, causing harm to the health of farmers, consumers and nature alike. Among other findings, the Pesticide Atlas reveals that the global pesticide market has almost doubled in the last 20 years. By 2023, the total value of all pesticides used is expected to reach nearly 130.7 billion US dollars. The European Union is one of the world's biggest markets for pesticides, with almost a quarter of all pesticides being sold in the EU. The first Pesticide Atlas reveals new facts and data on global pesticide use and trade, its impact on people, their health, and biodiversity. It also offers alternative solutions.
A European Citizens' Initiative calling for a complete phase-out of synthetic pesticides by 2035 has passed the 1 million signature threshold needed to place it on the agenda of the European Commission and Parliament. The initiative, which is backed by 200 organisations, has met the requirements needed for the attention of the EU legislative. "This success marks a very clear and strong wish of EU citizens to strongly reduce the use of pesticides," Générations Futures, one of the initiative's organisers, said.
Hazardous chemicals, banned in Europe in order to protect human health and the environment, are currently produced and exported by EU countries to third countries where protections are generally weaker. Responding to the European Commission's 2023 work programme, which makes no mention of the promised restriction on this trade in hazardous chemicals banned or severely restricted in the EU, SumOfUs campaigner Eoin Dubsky said: "The European Commission promised as part of the EU Green Deal in 2020 to ensure that hazardous chemicals banned in the EU are not produced for export. Two years later, and they haven't even added it to their work plan. What exactly are they waiting for? Europe's law on hazardous chemicals needs to be fixed, or corporations will carry on trading whatever chemicals they want to, and the EU will continue poisoning the planet for profits."
In France, thirty groups and MPs are preparing to go to court to force the government to take into account the "cocktail effect" of pesticide ingredients that are not declared by manufacturers. The groups sent a letter on October 5 to the Prime Minister, Elisabeth Borne, to ask the government to strengthen the criteria for authorising pesticides marketed in France, in order to take into account the effects of all the formulants included in their composition and not just the active ingredient (e.g. glyphosate in Roundup). The government is urged require manufacturers to produce long-term toxicity and carcinogenicity studies on the complete formulations of their products. The required analyses must take into account the cumulative and synergistic effects within the pesticide formulations as well as the cocktail effects of different formulations with each other. For greater transparency, this data must be made public.
For decades, Swiss chemical giant Syngenta has manufactured and marketed a widely used weedkilling chemical called paraquat, and for much of that time the company has been dealing with external concerns that long-term exposure to the chemical may be a cause of the incurable brain ailment known as Parkinson's disease. Syngenta has repeatedly told customers and regulators that scientific research does not prove a connection between its weedkiller and the disease, insisting that the chemical does not readily cross the blood-brain barrier, and does not affect brain cells in ways that cause Parkinson's. But a cache of internal corporate documents suggests the company's public narrative has at times contradicted its own research and knowledge.
The UK government should introduce an ambitious target for pesticide reduction, aimed at decreasing the overall amount used and toxicity levels. This should be coupled with new support for farmers to adopt alternative approaches to protecting crops, such as integrated pest management. Sign the petition!
NON-GMO SOLUTIONS
Kenyan farmers face a tiny but destructive threat – the fall armyworm. This caterpillar wreaks havoc on cereal production. Kenya's three staple crops — maize, sorghum and rice — also happen to be its favourite food. Luckily, there is a surprisingly simple, sustainable and affordable solution. With push-pull technologies (PPT), the cereal crop is planted alongside a legume which repels the pest (the "push" crop), while a grass grown at the edge of the field attracts the pest. This "pull crop" provides a conducive environment for the pest to lay eggs but not for larvae to develop. Not only does this biological approach to pest control replace harmful chemicals, it also improves soil fertility, thanks to the nitrogen-fixing qualities of the legumes. The legumes in turn provide an additional food source for humans, while the grasses can be used as livestock feed. For more on non-GMO successes, check out our index of all the non-GM breakthroughs solving precisely the kind of problems (drought-resistance, salt-resistance, biofortification etc.) that GM proponents claim only genetic modification can provide the answer to.
Benoît Biteau, a French Green MEP, believes he's got the answer to the global food crisis. And it doesn't involve dismantling the European Green Deal. Biteau has slammed food policymakers for their response to Russia's war in Ukraine. The EU rushed to suspend environmental rules on leaving space for nature on farms so that farmers could quickly boost the production of animal feed. "It's pretty much the exact opposite response than the one we should be taking," Biteau said. The MEP said that organic farming performs well, and that high food prices are mainly being driven by market speculators who profit from unfounded fears of future shortages, and that entrenched farm lobby interests are instrumentalising the war to thwart the bloc's urgently needed green goals for farming. "Today it's the war in Ukraine used as an alibi, tomorrow it'll be droughts, then floods. The truth is we need to act fast because otherwise we're going to see even more violent climate events which will truly threaten food sovereignty," he said.
ORGANIC STANDARDS
In the US, organic meat and egg companies don't have to provide their animals with sufficient space and meaningful access to the outdoors. The Trump administration removed animal welfare provisions from the standards for organic livestock in 2018, meaning that just because something is labelled "organic" it doesn't mean the animals were treated humanely. But now that there's a new administration, Americans have an opportunity to fix that and ensure the standards are clear, effective, and implemented quickly to protect animals. Tell the USDA to strengthen and implement the Organic Livestock and Poultry Standard now!
..................................................................
We hope you've enjoyed this newsletter, which is made possible by readers' donations. Please support our work with a one-off or regular donation. Thank you!