Our latest Review is a bit of a catch-up after the summer. To help guide you through, we've again broken it up into topic areas, including ones on new GMOs, old GMOs, and their troublesome associated pesticides, glyphosate and dicamba. As usual, LOBBYWATCH will follow in its own separate Review.
UK "NEW GMO" DEREGULATION PUSH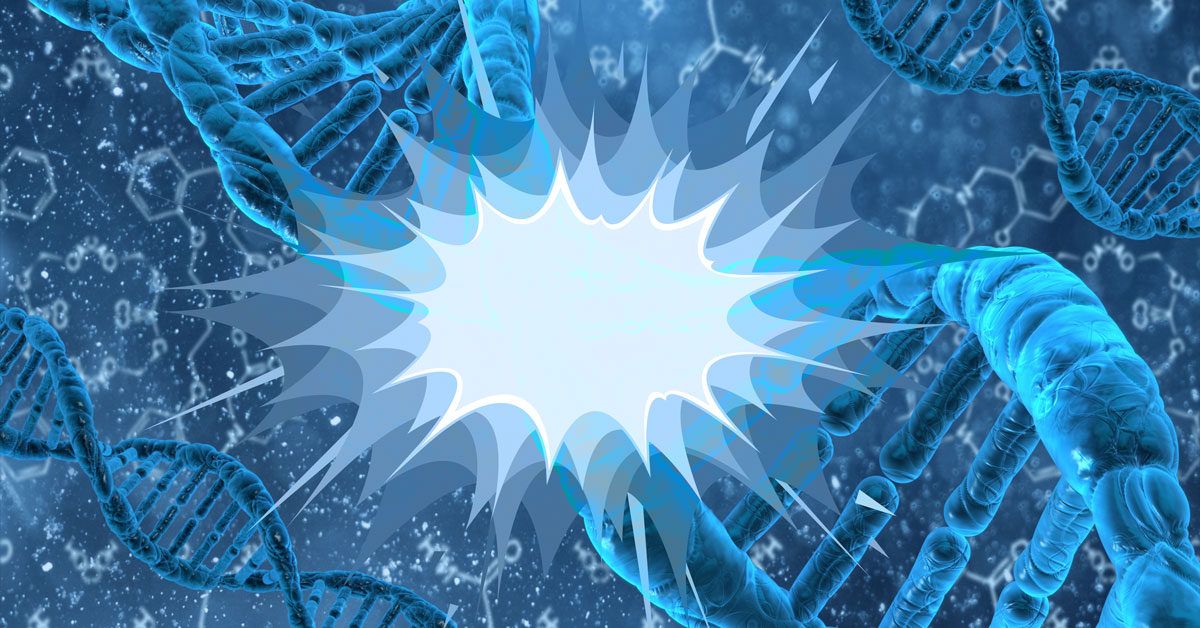 A group of international scientists and policy experts (signatories now total 90) have published a statement opposing the use of the term "precision breeding" to describe the new GM technique of gene editing, on the grounds that it is "technically and scientifically inaccurate and therefore misleads Parliament, regulators, and the public" – because gene editing is neither precise nor a form of breeding. The move comes at a time when the UK government is planning to remove regulatory controls around ("deregulate") gene-editing technology in food and farming. It has published a draft bill, the Genetic Technology (Precision Breeding) Bill, which is working its way through Parliament. The bill creates a new subclass of genetically modified organisms (GMOs), calling them "precision bred organisms" or PBOs and claiming that they could have occurred naturally or through traditional breeding. The term "precision breeding", in addition to being used in the title and text of the UK draft bill, is also increasingly used in the EU by those who want to see gene-edited crops, foods, and animals deregulated. The statement's signatories state that the UK government and others should abandon the use of the term "precision breeding" and stick to accurate and descriptive terms, such as gene editing. They point to risks to health and the environment posed by gene-edited organisms and demand that they continue to be subjected to in-depth risk assessment, traceability, and labelling.
The UK government's Genetic Technology Bill, which removes most regulatory controls from gene edited crops and foods in England, is making swift progress but is mired in controversy. For example, the Regulatory Policy Committee has rejected the government's business case for the bill. A joint statement by 90 scientists criticises the wording of the bill for misleading people about gene editing (see above). And a coalition of 36 UK civil society groups, including major environmental and animal welfare organisations and one of the UK's biggest trade unions, published a joint statement calling for major revisions to the bill and a full debate. The government has, nevertheless, pursued its deregulatory agenda with relentless energy. It has brooked no criticism, addressed no questions, and, thanks to its still healthy majority, strong-armed the bill through its early stages unamended.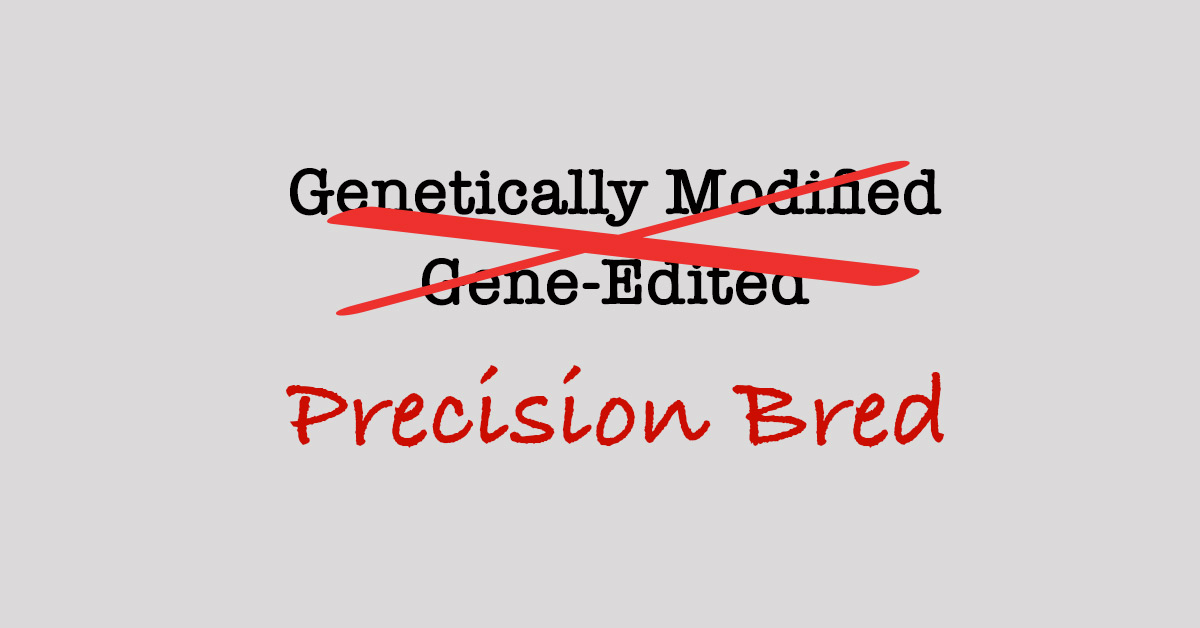 For decades GM foods on sale in Britain have required a label, allowing consumers to choose whether they wish to buy and eat such foods. Labelling also allows producers and processors to decide if they want to produce foods containing GMOs. Consumer surveys consistently show that the public wants GM foods to be labelled. The draft Genetic Technology (Precision Breeding) Bill, currently before Parliament, removes all statutory requirements for labelling of GMOs. It does this by rebranding GMOs as "precision bred organisms", or PBOs and redefining them as the products of "natural transformation" or "traditional breeding". Developers wishing to grow or place PBOs on the market will only need to self-certify that their organisms qualify for a regulatory, and therefore labelling, exemption. Currently, the UK Food Standards Agency (FSA) has indicated that it intends to remove any labelling requirements for these GM foods and will also remove these foods from the novel foods register. With no statutory requirement for labelling and no apparent effort on the part of FSA to maintain and enforce labelling, we will no longer know what we are eating.
NEW GMOs IN GENERAL
The EU GMO safety rules are under threat. Big chemical and seed corporations are pushing the EU to allow new GMOs onto the market without safety tests, monitoring nor consumer labelling. These companies have been lobbying the European Commission for years to exclude new GMOs from the European GMO regulation, making unsubstantiated claims on the supposed benefits for sustainability. But as they also hold patents on the seeds engineered with these techniques, their true motivation remains to increase their profits. Such an industry takeover of seeds would seriously threaten farmers' seed autonomy and agricultural biodiversity as a whole. Following industry pressure, the European Commission is now taking the first steps to deregulate new GMOs. Sign the petition against new GMO deregulation! You can sign wherever you are in the world.
Reviews of the way we regulate the products of genetic engineering in agriculture have shone a light on the governance of GMOs, the limited pool of stakeholders that are generally consulted and the urgent need for wider and more meaningful stakeholder consultation. In the UK, the EU and elsewhere, citizen involvement remains peripheral and elusive. A free webinar on 10 October aims to explore the question of where citizen engagement fits into concepts of good governance and ask, if it is essential then how do we implement it? Register now!
A survey from July 2022 shows that 94% of Austrian consumers are in favour of maintaining the labelling obligation for ingredients derived from gene editing. Seventy per cent reject simpler and faster regulatory approval procedures for products derived from gene editing.
Scientists led by Dr Fran Supek report that, depending on the targeted spot of the human genome, CRISPR gene editing can give rise to cell toxicity and genomic instability. The researchers found that the gene editing procedure could end up favouring cell populations that have unstable genomes, meaning they are prone to accumulating further mutations, thus increasing the risk of developing cancers. Dr Supek said, "This unwanted consequence might incur a risk of genomic instability, which is highly undesirable in the context of ex vivo CRISPR therapies, in which cells from a patient are edited in the lab and reintroduced back into the patient." The research is also relevant to gene-edited animals.
In autumn 2021, the European Commission launched an initiative to consider a new legal framework for organisms genetically modified through "directed mutagenesis and cisgenesis". Which GMOs do they mean? Two European databases provide possible answers. The EUGinius database, as of June 2022, had registered 870 GMOs, either plants or animals. It provides various information for each of them, including the company or research institute that developed it, a description of the genetic modifications made and the tools used, the various genetic sequences, and the detection and identification methods. According to EUGinius, 52 GMOs have been obtained by "genome editing". But none of these 52 organisms are authorised in the EU. EUGinius does not list commercial authorisations elsewhere in the world. And many of these GMOs may never be commercialised.
Many countries are currently reflecting on the legal status of GMOs resulting from new genetic modification techniques, and some have already decided. It is not easy to give an exhaustive picture of all the positions and legislation adopted. It is sometimes difficult to have access to national legislation, national positions may be unclear at this stage, and the scope and categories of new techniques defined in national legislation may vary. Nevertheless, an investigation by Inf'OGM shows that it is mainly a minority of economically powerful countries that have decided to deregulate GMOs resulting from new GM techniques.
Technopolis, consultants to the European Commission, organised a survey to solicit the views of stakeholders on the Commission's plans to deregulate certain types of new GM crops. Claire Robinson of GMWatch was invited to participate in the survey and originally intended to do so, but then refused, due to bias and failures in clarity in the survey, as well as the survey's expectation of participants to engage in "crystal ball" thinking that is not evidence-based.
The UK is breaking from the EU to press ahead with gene editing. Could it cut costs on shelves? Pat Thomas, director of civil society group Beyond GM, says not. "It's an incredibly cynical argument," she says. "The fact is there are no gene edited crops ready to go in the ground right now, and the crisis we're experiencing is right now." The first crops could be as long as five years away from production. It ignores the commercial reality too, points out Paula Kover, of the University of Bath's department of biology and biochemistry. "The technology is expensive to develop, so companies developing them will be looking for profit, and the idea that gene edited food will necessarily be cheaper is not an obvious consequence," she says. "I can think of a lot of niche markets developing for crops with extra vitamins and nutrients, and these are upscale products that will not act to give the majority of people access to cheaper food."
GMOs IN GENERAL
Science Magazine published a paper in which Chinese scientists reported massive yield gains in rice, thanks to genetic engineering. The journal also promoted the research in a news piece that featured other scientists expressing their amazement at the yield gains achieved. The article suggested the same "genetic tweak" to a single gene could also turbocharge the yields of wheat and other crops. News of this apparent breakthrough in how to boost global food supplies spread like wildfire on social media and triggered press coverage. But now a young scientist studying plant breeding has debunked the paper's claims and dismissed as bogus the whole idea that scientists can "solve" yield by manipulating single genes. Even stalwart GMO boosters like Pam Ronald had to agree with her devastating takedown.
Science Magazine published and heavily promoted a paper in which US-based scientists reported that genetically engineering soybean plants to make photosynthesis more efficient had increased the total crop yield by 20%. News of this generated even more media excitement than the rice paper (see above). But the young scientist has yet again burst the bubble of hype.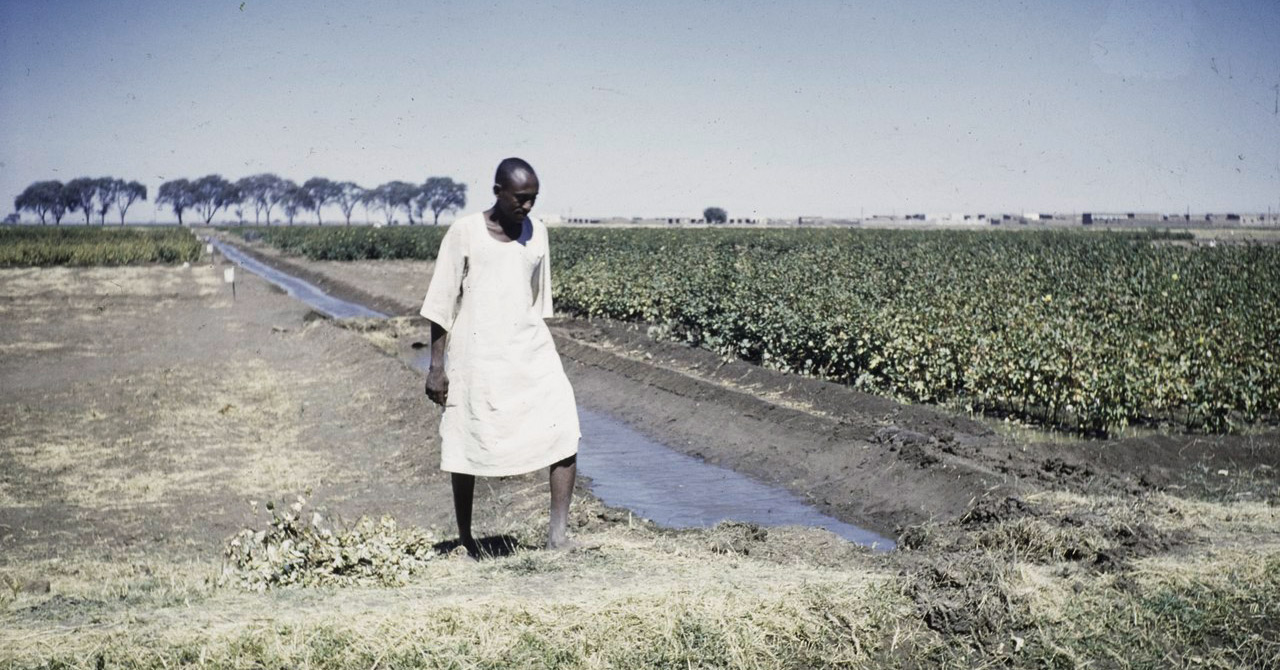 Development expert Prof Brian Dowd-Uribe says it's misleading to use average yields to claim success for GM crops in Africa. He writes, "Too often averages are used to claim success... when what is (also/more) important is the standard deviation" – the amount of variation in a set of values. For example, GM cotton was supposed to boost yields for small farmers in Burkina Faso and field trials projected an average yield gain of 34%. But a study that took standard deviation into account showed how yield and profit gains were split between rich, medium and poor producers – and came up with a different verdict. The study found that rich farmers had a yield gain of +33% and a profitability gain of +43% with GM cotton. But medium producers only had an +8% yield gain, and poor producers had -11% yield decrease with GM cotton. Both lost money. Medium producers had a -8% profit decline (due to increased costs) and poor producers had a -46% profit decline.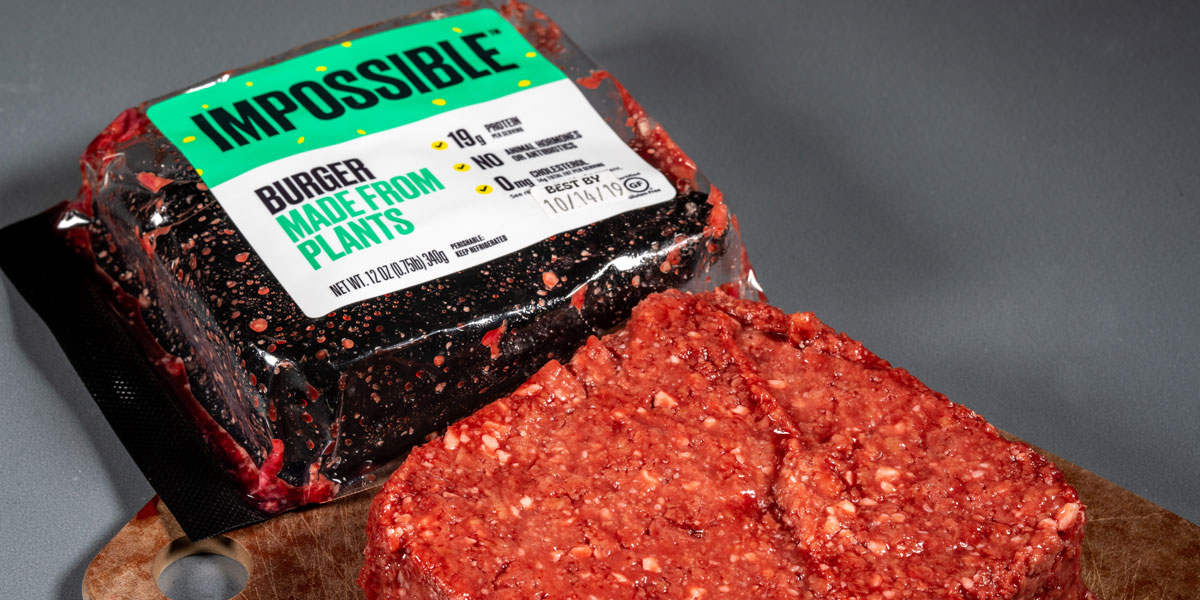 Impossible Foods' GMO "fake meat" ingredient of its Impossible Burger, soy leghemoglobin (SLH for short), is currently being considered for approval for food use in the EU and the UK. This summer, the European Food Safety Authority (EFSA) asked the company to provide more information that was missing from its application, including details on possible toxicity and allergenicity. Katia Merten-Lentz, a partner at regulatory law specialists Keller and Heckman LLP in Brussels, said that due to EU consumers' hostility to eating GM foods, it may make more sense for Impossible Foods to use a non-GM ingredient in the EU.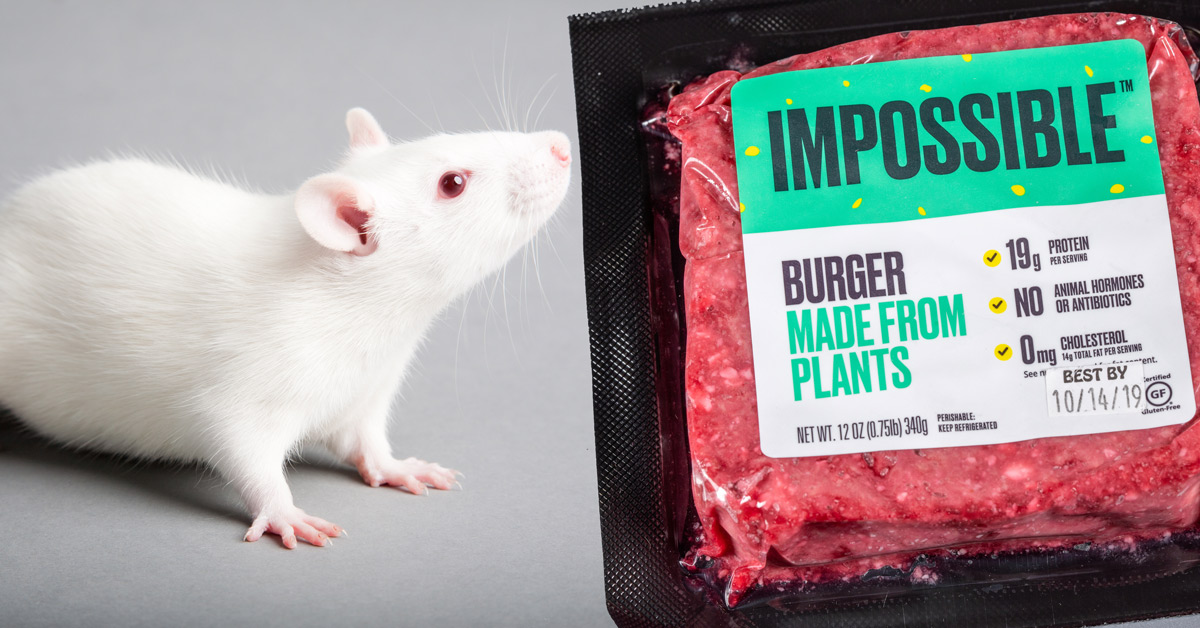 The Impossible Burger is a plant-based burger, the key ingredient of which is a protein called soy leghemoglobin (SLH for short), derived from genetically modified (GM) yeast. It's already being sold in restaurants and supermarkets in the US. In 2019 the manufacturing company, Impossible Foods, applied for permission to market the burger in the EU and the UK. However, the results of a rat feeding study commissioned by Impossible Foods and carried out with SLH suggest that the burger may not be safe to eat. Rats fed the genetically modified (GM) yeast-derived SLH developed unexplained changes in weight gain, changes in the blood that can indicate the onset of inflammation or kidney disease, and possible signs of anaemia.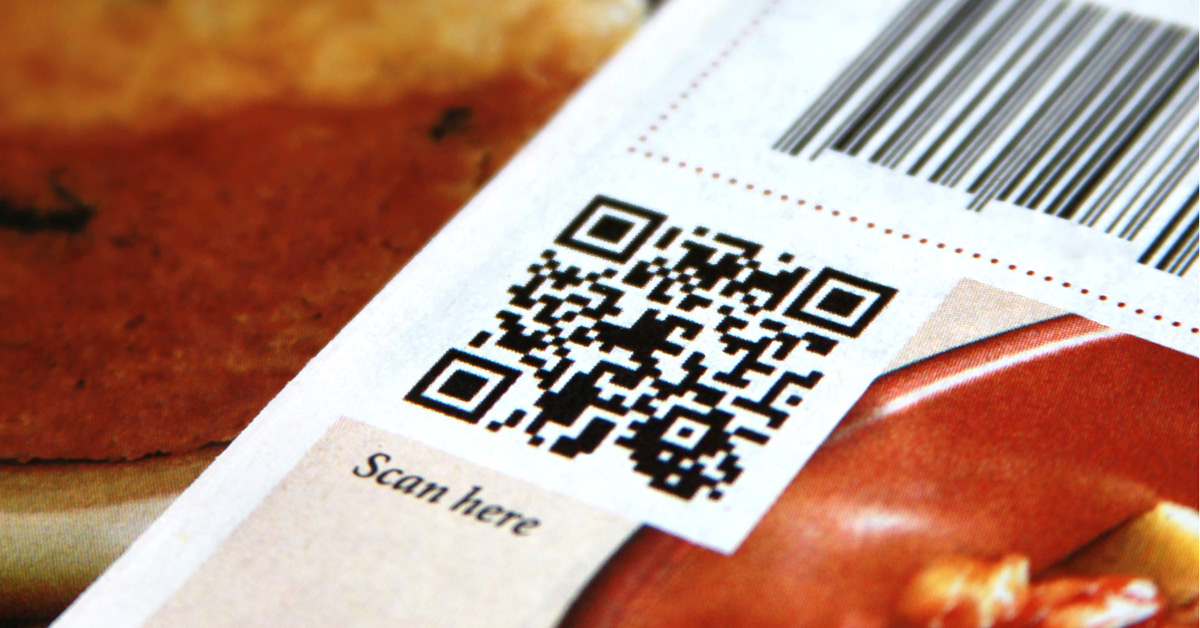 A US District Court has held that the US Department of Agriculture (USDA)'s decision to allow genetically engineered (GMO) foods to only be labelled with a "QR" code was unlawful, and that USDA must instead add additional disclosure options to those foods under USDA's National Bioengineered Food Disclosure Standard. The Court sent back to the agency the QR code portions of the 2018 Trump administration rules for GMO labelling that went into effect in January 2022, which hindered consumer access with burdensome electronic or digital disclosures. "This is a victory for all Americans," said Meredith Stevenson, Center for Food Safety (CFS) staff attorney and counsel in the case. "Today's decision marks a key step toward ending the food industry's deceptive and discriminatory GMO food labelling practices, which have kept consumers in the dark by concealing what's in their products."
It's the end of road for India's first genetically modified Bt cotton seed variety developed by a public sector institute from fields in Punjab, as Punjab Agriculture University (PAU) experts have asked farmers to stop using it from current season, citing a pink bollworm scare (GM Bt cotton is supposed to kill this pest, but has failed). Developed by a Ludhiana-based institute in 2017, PAU Bt1 seed variety was aimed at reducing farmers' cost input on the cash crop that is an economic lifeline of hundreds of farmers in the semi-arid region of Punjab. PAU officials said widespread infestation of the deadly pink bollworm in 2021 forced them to stop promoting the variety that was sown in limited areas in different districts before rolling it out commercially in a big way. Unlike with the hybrid Bollgard or BG1, a Bt seed sold by the private sector, farmers were to be allowed to save and replant the seeds of PAU Bt1.
Sirimajhi Pasanga, a tribal farmer from the Rayagada district in India, describes his experience with GM Bt cotton: "We thought Bt cotton would be lucrative. But in just about two years, we realised we were sowing seeds of poison. We were using too many chemical fertilisers. As a result, our soil lost its fertility." Pasanga has taken loans to sow the seeds, and any profit he makes goes to the moneylender. A professor advises farmers to switch to organic cotton, which restores soil fertility, and a local NGO is promoting the cultivation of millets, which need no chemicals and are drought-tolerant.
Most cotton in Pakistan is the GM Bt variety. But cotton production in the country has almost halved as GM Bt cotton has fallen victim to pink bollworm. Strong rains appear to destroy the insecticidal properties of the GM Bt cotton.
Historically, the protection of living organisms through patents has been developed in the United States and Europe. Abandoning a conservative position, the US Supreme Court validated a patent on a GM bacterium in 1980. This institution defined the micro-organism as a "composition of matter", opening up the field of patentability of living matter. In Europe, "essentially biological processes" are not patentable – and the products derived from them are no longer patentable, following a reversal in patent case law.
Monsanto and Bayer have been using a rival's genetically modified plant technology to make their own plants that produce an enzyme that is resistant to weedkillers like Roundup, according to a patent infringement suit filed in Delaware federal court. Corteva Agriscience LLC developed GM plants tolerant to two different herbicides, 2,4-D and quizalofop, but Bayer and Monsanto have snagged the patented technology for their own use, the complaint states. (Paywalled article)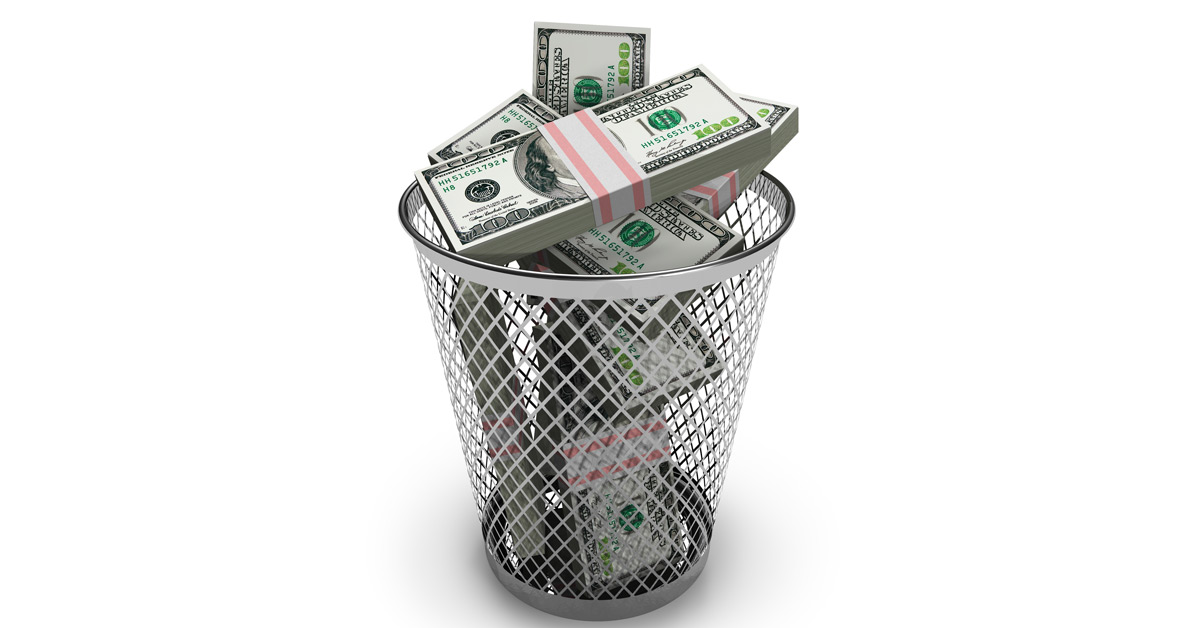 US President Joe Biden has signed into law his tax, health and climate bill, called the Inflation Reduction Act. The new law includes a $369 billion investment in climate and energy policies. Some have hailed the bill as the greatest US investment to date addressing the climate crisis. But Center for Food Safety's executive director Andrew Kimbrell said that not only will it fail to mitigate the catastrophic effects of industrial agriculture on the climate, but it allocates potentially billions of dollars in taxpayer subsidies to the cultivation of GM crops.
In April 2022, Testbiotech reported that no new applications were registered in 2021 for the import of GM transgenic plants into the EU – the first time this has happened. The European Food Safety Authority EFSA was initially set up in 2004, and has since then received more than 150 applications for the market approval of transgenic plants. It appears that new applications were still being registered each year up until the end of 2020, although in noticeably fewer numbers. Concerns about transgenic plants have increased within the last few years. The EU Parliament has adopted around 60 resolutions against these imports. In the EU, large supermarket chains have tried to avoid selling food produced using transgenic plants. Countries growing transgenic plants have also been heavily criticised for using large amounts of pesticides and the destruction of the rainforest in order to grow even more crops. In addition, there are indications that transgenic plants can cause the spread of pest insects.
The US Department of Agriculture (USDA) has signed off a review that will allow people in the US to buy seeds and grow Cathie Martin's GM purple tomato, developed by Norfolk Plant Sciences (NPS), which is based at the John Innes Centre. The GM tomato was given the go-ahead after regulators found that it did not pose an increased plant pest risk compared to its standard red tomato cousins. The USDA has a narrow regulatory remit whereby it focuses its review on whether the GMO is likely to pose a plant pest risk or become a noxious weed. It doesn't look at food safety or environmental safety. There's more about the purple tomato here.
In June Senegal authorised the use of GM seeds for the first time. But critics are concerned about the impacts on seed saving and the genetic integrity of well adapted plants that could cross-pollinate with GM plants. And farmer and agricultural educator Rahim Ba said: "In the long term (GMO agriculture) is not sustainable. The answer is agroecology, which allows us to be sovereign, autonomous, and have food security."
FOOD/AGRICULTURE SYSTEMS
Reviewing a new book by Joeva Rock, We Are Not Starving: The Struggle for Food Sovereignty in Ghana, Marion Nestle, formerly professor of nutrition, food studies and public health at New York University, writes that the book is "an utterly compelling account of how the failure of international donors to understand and respect the recipients of development aid contributes to the failure of their projects. Through the industry's attempts to introduce GMO crops in Ghana, anthropologist Joeva Rock draws lessons essential for anyone who wants international development to work. If you want to understand the real, on-the-ground politics of GMOs, start here."
Feeding the world? Less than 2% of the corn grown in American fields (most of which is GM) is directly consumed in cereal and other food products, according to data from the US Department of Agriculture. Over the past decade, another 7% of US corn has been turned into corn starch, high fructose corn syrup, glucose and dextrose, common ingredients in a variety of food products. The vast majority is used as animal feed or in ethanol, the USDA data shows.
As the planet warms, five drought-tolerant and highly nutritious crops offer hope for greater resiliency. These are amaranth, fonio (a kind of millet), cowpeas, taro, and kernza (a cereal crop developed from a wheat-like grass). None of them rely on GM for their drought tolerance and nutritional value. Examples of non-GM drought tolerant crops are here.
GLYPHOSATE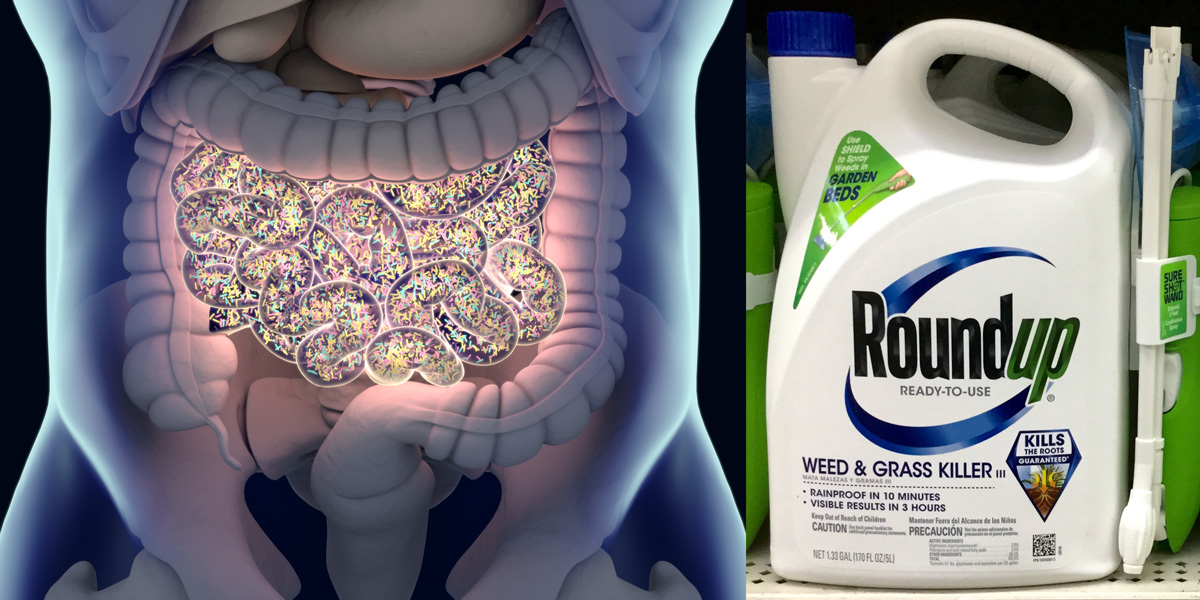 Both glyphosate and Roundup disturbed the gut microbiome in a study conducted in a simulated human digestive tract, but some of the changes were reversed with a probiotic formulation. This is the first study to prove that glyphosate and Roundup disrupt the human gut microbiome.
The President of Colombia, Gustavo Petro, in a speech at the 77th United Nations General Assembly, demanded an end to the "irrational" war against drugs that is destroying the Amazon rainforest and harming his country through the aerial spraying of glyphosate herbicides on coca crops. During his speech, the Colombian president stated that "the forest that is being saved is at the same time destroyed" and gave as an example the use of glyphosate herbicide to eradicate illegal coca plantations in Colombia. "To destroy the coca plant, they throw poisons, mass glyphosate that runs through the waters, arrest their planters and imprison them. For destroying or possessing the coca leaf, one million Latin Americans are murdered and two million Afro-descendants are imprisoned in North America", he said.
Locals from North Mountain, Nova Scotia, Canada are continuing to pressure local governments to stop the use of aerial glyphosate-based herbicide spraying around their communities. The residents are worried about the potential harms of this "probable carcinogen", which is sprayed on forested land from a helicopter. The herbicide kills any hardwoods growing in the area, leaving conifer trees for clearcuts. Residents are especially worried that dropping the herbicide from such a height could contaminate water and wildlife habitats beyond the borders of the approved sites. They have set up 10 protest camps directly in the path of the aerial spraying. This tactic has proved effective in the past in stopping some of the spraying.
A heated, plant-based foam has been shown to kill weeds as effectively as glyphosate herbicide sprays and may be a safer, eco-friendlier alternative. In addition, many plants are quickly evolving resistance to glyphosate. Because the hot foam relies largely on heat to kill its target, there's less chance of weeds developing defences against it. Besides, glyphosate has been demonstrated to be far more toxic and can linger in the environment for a long time. Another benefit of hot foam is that it breaks down quickly.
An industry study showing the neurotoxicity of glyphosate was withheld from European authorities. It highlighted the possible damaging effects on brain development of prenatal exposure to glyphosate. Regulatory agencies have claimed a study into the neurodevelopmental toxicity of glyphosate "isn't necessary" as "there's no evidence of neurotoxic potential". But the withheld study provided that evidence 20 years ago. And more evidence has been accumulating in other studies. The researchers who discovered the withheld study have raised the question of how many other studies may have been similarly withheld by industry.
US regulators have said they would withdraw all remaining portions of the interim registration review decision for the weedkiller ingredient glyphosate. The move comes after the 9th US Circuit Court of Appeals issued an opinion saying the Environmental Protection Agency (EPA) had violated the law in its assessment of glyphosate, which is the world's most widely used weedkiller and the active ingredient in Roundup and other herbicide products. The court found that EPA had ignored important studies in its human health safety assessment of the chemical and had also violated the Endangered Species Act. The EPA's withdrawal comes before an October 1 deadline under which the agency was supposed to have completed its assessment. EPA had asked the court to extend its deadline but the court denied the request.
After brief deliberations, a St Louis jury sided with Monsanto in a Roundup cancer trial. The win puts Monsanto and its German owner Bayer at five trials won versus three won by plaintiffs. The decision in favour of the company came after a lawyer for three cancer patients sought to convince jurors that his clients' exposure to Monsanto herbicides caused their illnesses, while a lawyer for the company insisted that scientific evidence proves the products are safe. Notably, though Monsanto hinges a lot of its defence on US Environmental Protection Agency (EPA) safety findings, in June the 9th US Circuit Court of Appeals invalidated the EPA's favourable human health safety assessment for glyphosate, ruling that the EPA did not properly follow scientific guidelines when it determined glyphosate was not carcinogenic. The court found that EPA officials discounted several important studies and that "most studies EPA examined indicated that human exposure to glyphosate is associated with an at least somewhat increased risk of developing NHL". In the latest case, however, lawyers for the plaintiffs were not permitted by the judge to tell jurors that information.
In a new study, scientists at Arizona State University explored the effects of glyphosate exposure on the brains of mice. Their research demonstrates for the first time that glyphosate successfully crosses the blood-brain barrier and infiltrates the brain. Once there, it acts to enhance levels of a critical factor known as TNF-α.TNF-α is a molecule with two faces. This pro-inflammatory cytokine performs vital functions in the neuroimmune system, acting to enhance the immune response and protect the brain. When levels of TNF-α are dysregulated, however, a host of diseases linked with neuroinflammation can result. Among these is Alzheimer's disease.
Minuscule amounts of the weedkiller Roundup and its active ingredient glyphosate can result in damage to the nervous system, finds research led by scientists at Florida Atlantic University, published in Scientific Reports. As hundreds of millions of pounds of glyphosate continue to be sprayed on hundreds of millions of acres of land throughout the United States each year, recent data indicate that four out of five US children and adults contain detectable levels of glyphosate in their bodies. The pesticide industry and its paid supporters claim that although contamination is widespread, the levels found in humans are not cause for concern. This latest research undermines that specious argument, finding impacts on critical nervous system processes at levels 300 times less than the the lowest suggested amount on the Roundup label.
Glyphosate can disturb the morphophysiology of the male lizard's reproductive system, with detrimental effects on reproductive fitness, an open access study shows. The authors write: "Our results show that glyphosate affected testicular morphology, reduced spermatogenesis, altered gap junctions and changed the localization of estrogen receptors in germ cells, increasing their expression; the effects were mostly dose-dependent... Overall, the data indicate that this herbicide can disturb the morphophysiology of the male lizard's reproductive system, with obviously detrimental effects on their reproductive fitness. The effects of glyphosate must be considered biologically relevant and could endanger the reproductive capacity not only of lizards but also of other vertebrates, including humans."
The European Chemicals Agency (ECHA) believes that the herbicide active substance glyphosate is not carcinogenic or mutagenic (damaging to DNA). Dr Angeliki Lyssimachou of HEAL and toxicologist Dr Peter Clausing have prepared a detailed report to challenge ECHA's classification of glyphosate. They give a detailed analysis of no less than eleven rat and mice studies which show the genotoxic and carcinogenic effect of the chemical.
The International Agency for Research on Cancer (IARC) explains its classification of glyphosate as a probable carcinogen in a video presentation by scientists Kathryn Guyton and Kurt Straif.
DICAMBA
The US Environmental Protection Agency says new rules enacted in 2020 have still resulted in thousands of off-target incidents for the herbicide dicamba. According to a draft ecological assessment on the EPA's website, the agency has recorded 3,500 new incidents of off-target dicamba incidents in the 2021 growing season alone. The herbicide is generally used with GM crop plants that have been genetically engineered to tolerate dicamba.
Use of dicamba weedkiller has devastated crops it wasn't even sprayed on. Under certain conditions the chemical has the ability to drift miles from where it's sprayed on GM dicamba-tolerant crops, creating massive problems on farms from coast to coast. Complaints about dicamba damage continue stacking up nationwide, and there's growing concern about the US Environmental Protection Agency's decision to continually re-approve the product. Farmer Jeff Flamm says dicamba damage has cost him at least $1 million just in lost apple production.
In August, a group of Arkansas farmers met to discuss why the public should be warned about dicamba herbicide, used on GM dicamba-tolerant (DT) soybeans. Products containing dicamba can cause serious damage to non-dicamba-tolerant soybeans and to other sensitive crops and non-crop plants. Dr Dan Scheiman said he's been researching dicamba for three years and he's found 300 locations in the state where it has destroyed plants and potential wildlife. He said, "Dicamba may be an agricultural product but it's not just an agricultural issue. It's an environmental issue, it's a conservation issue, if you love public lands if you love hunting, fishing, wildlife watching you should be concerned about this stuff... If trees are dying [because of dicamba] then what does that mean for the insects, the birds that depend on those trees. What does that mean for human health, people who depend on breathing in this volatile herbicide that's a gas and it's out there." According to Scheiman, dicamba needs to be banned.
Saving American honey production — and the beekeeping industry — will require a sea change in agricultural practices, as the Midwest's landscape into an inhospitable environment for bees and honey production drops. Richard Coy, a 4th generation beekeeper, said his honey production nosedived in 2017 after his farmer neighbours in Arkansas began spraying their crops with dicamba, an herbicide that has wreaked havoc on ecosystems and farm communities due to its propensity to drift. "The difference with dicamba [compared to other pesticides] is you can't get away from it," he said. Reports from the US Environmental Protection Agency and nonprofits have documented how dicamba has drifted off fields of GM dicamba-tolerant crops and caused widespread damage to non-agricultural plants and trees. One 2016 study found dicamba drift delayed and reduced flowering on alfalfa and perennial shrub plants and that pollinators visited plants affected by dicamba drift less often.
A study by scientists at the University of Missouri (as reported in 2020) involved collecting rainwater weekly from 12 sites around the state in 2019 and testing it for dicamba and 2,4-D. The preliminary results show that dicamba was detectable in rainwater throughout the season at some sites. In the sites located in the southern corner of Missouri, known as the Bootheel, the dicamba amounts in the rain were high enough to injure sensitive crops, especially with multiple exposures. The results directly correlated with adoption rates of GM Xtend crops, which are engineered to tolerate being sprayed with dicamba. The researchers also detected 2,4-D in some of the rainwater samples, despite little to no Enlist acreage (GM crops engineered to tolerate 2,4-D) in the state that year.
PESTICIDES IN GENERAL
We are in a biodiversity crisis. Insects that were once commonplace just a few decades ago are today a rare sight. Industrial agriculture, with its heavy reliance on pesticides, must take much of the blame. One obvious solution is to make farming more sustainable. The EU had a plan – its Farm to Fork (F2F) strategy – that includes a new regulation to halve pesticide use by 2030. According to Dave Goulson, Professor of Biology at the University of Sussex, there are ways to reduce the need for pesticides, but this requires knowledge that farmers don't necessarily have. "At the moment we have a farming system where most of the advice given to farmers is given to them by agronomists who work for pesticide companies," he said. "Not surprisingly, they see pesticides as the first solution to any problem they have, often the only solution." But there are alternatives.
GM TREES
The international nonprofit, the Forest Stewardship Council (FSC) prohibits FSC member companies from using genetically engineered (GE) trees for commercial purposes, in certified or non-certified areas. However, FSC allows associated companies to conduct research field tests of GE trees in non-certified areas, a decision that has already allowed companies to advance their GE trees development. Now, FSC has launched a "genetic engineering learning process" that proposes to directly overseeing selected field tests of GE trees. Sign the petition demanding that the FSC reaffirms its commitment to its policy that prohibits the use of GE trees globally! You can sign as an individual or as an organisation (provided you have the authority to do so), and wherever you are in the world.
..................................................................
We hope you've enjoyed this newsletter, which is made possible by readers' donations. Please support our work with a one-off or regular donation. Thank you!