Welcome to Review 540, which includes Lobbywatch, lots about pesticides in general and glyphosate in particular, and all the latest on COVID-19 origins, which is back centre stage after the US Department of Energy changed its evaluation on COVID origins from undecided to a likely lab origin.
LOBBYWATCH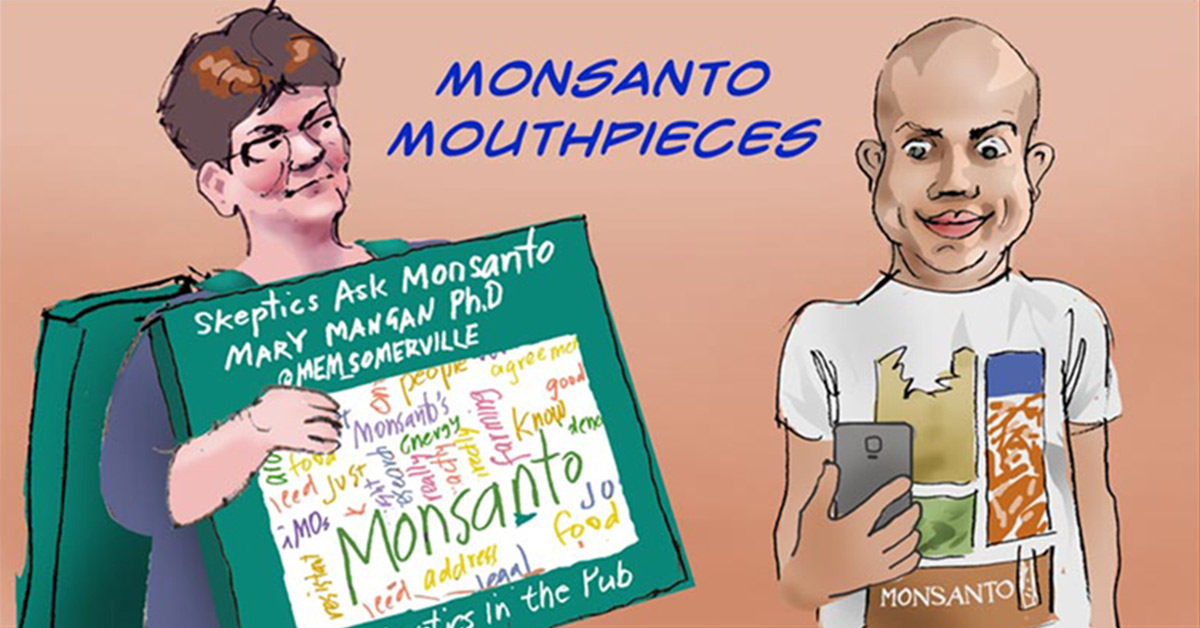 Check out the latest censorship tactic being deployed against GMWatch, blogger Vixen Valentino and others, and how we are fighting back.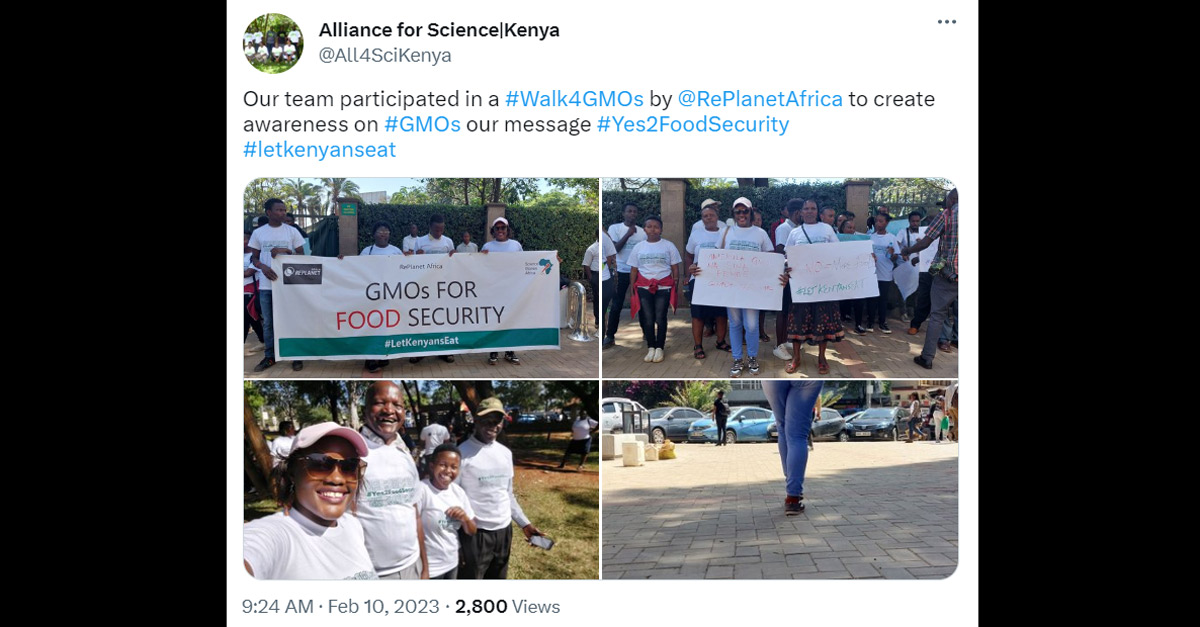 RePlanet Africa recently held small pro-GMO demos in the capitals of Uganda and Kenya in support of Kenya's President's lifting of his country's GMO ban. Mark Lynas hailed the event as "Africa's first pro-GMO peoples' march". But what he didn't say was that he's RePlanet's chief strategist and both he and the protest organiser, Patricia Nanteza, are also both part of the Alliance for Science, funded by the Gates Foundation to push GMOs, particularly in Africa. Needless to say, employees of the Alliance for Science Kenya were among those who participated in RePlanet Africa's #Walk4GMOs. Lynas previously presented a pro-GMO protest in India by a well-funded free market fundamentalist fringe group as "Ghandi-style civil disobedience" and "very grass roots". More on Lynas and his Replanet group here.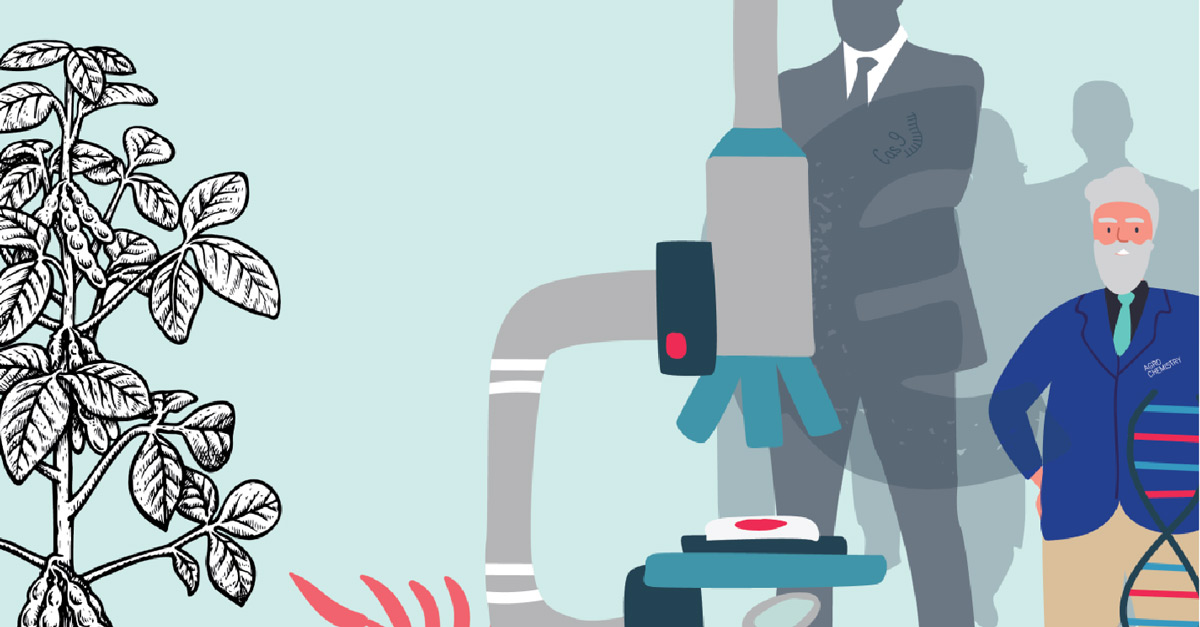 As Europe's environment ministers prepare to discuss the upcoming legislation on the deregulation of the new generation of genetically modified organisms (new GMOs, so-called "new genomic techniques" or NGTs), a new investigation by Friends of the Earth Europe reveals the extent of the European Commission's proposal's capture by the seed industry. An analysis of the European Commission's consultation for the public and governments, a central step of the new legislation, shows that it closely follows agribusiness's deregulation agenda and especially borrows claims made by Euroseeds, the European seed companies' lobby group.
A communications officer previously employed by the GMO industry lobby group EuropaBio now acts as media and communications adviser in the Cabinet of Virginijus Sinkevičius, the EU Commissioner for Environment. Corporate Europe Observatory (CEO) and Testbiotech, in a joint letter to the Commission, have raise concerns about this new case of "revolving doors" between the GMO industry and EU institutions. The move from the GMO industry lobby group to the Commission is delicate because of several ongoing decision-making processes. The future regulation of plants derived from new genomic techniques (NGTs), as well as dossiers like the Farm to Fork strategy, the Green Deal, bioeconomy and pesticide reduction are all of huge relevance for EuropaBio's members.
Russell Brand, the influential comedian, actor and podcaster, has featured the work of US Right to Know in his live show, Stay Free with Russell Brand. Watch Stacy Malkan's interview with Russell Brand – it starts at 30 minutes in. Stacy discussed USRTK's investigation into the pesticide industry and what internal corporate documents reveal about how Monsanto (now Bayer) ran its science denial and disinformation campaign to defend glyphosate-based Roundup weedkillers. She reports on these documents in USRTK's Merchants of Poison report, written with Kendra Klein, PhD and Anna Lappé. They also discussed Stacy's reporting on Bill Gates and the Gates Foundation's push to expand chemical-intensive industrial agriculture in Africa over the objections of African farmers' groups and food sovereignty movements.
PESTICIDES: INDUSTRY CRITICS FACE THREATS AND ATTACK
The farmer Paul François, who has been involved in a protracted and high-profile legal battle with Monsanto, was brutally attacked at his home in Bernac, a village in Charente in southwestern France, on 30 January. According to reports, the 59-year-old farmer was attacked by three hooded men after he put his car in the garage. Having seized him, they tied his legs and arms with electric cables and wrapped a scarf around his neck, which they shut in the rear door of his vehicle. Once they had Paul François immobilised, the attackers threatened him with a knife to his throat and attempted to make him swallow a liquid, while telling him, "We are tired of hearing you and seeing your face on TV." In 2004 he was poisoned by Monsanto's soon-to-be-banned Lasso herbicide; the impacts on his health have been severe.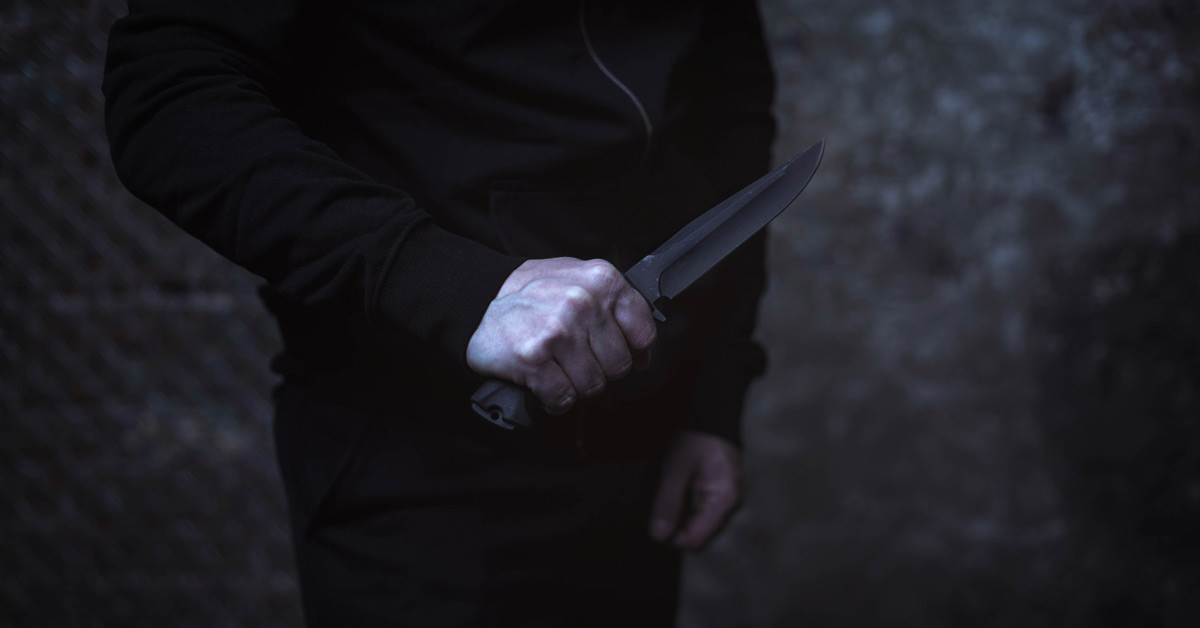 The French farmer, who for a decade and a half successfully battled Monsanto in the courts, is far from alone in facing retaliation for publicly challenging the pesticide industry over the harms caused by its products. Take, for instance, Benoît Biteau, an organic farmer and Member of the European Parliament who actively promotes an agricultural model that doesn't depend on synthetic pesticides. He says the violent attack on Paul François reminds him of attacks on his own farm. One of those attackers, "who'd fired twice at me, told me he was tired of seeing my face in the media". Other attacks have taken place in countries across the world with researchers as well as farmers targeted.
Almost as disturbing as the threats and assaults being suffered by those raising concerns about the pesticide industry's products is the sense of impunity with which the perpetrators often appear to act. When rural workers in Brazil were protesting illegal GMO research, armed men killed the protest leader and wounded four others. Syngenta was found guilty of murder. But that was in a civil court and over a decade later. There was no criminal prosecution of anybody. Why? The official investigation into the murderous attack dragged on so long that it finally led to it being shelved completely after a judge ruled a court could not convict the defendants because the crime had happened 10 years prior, so they could not be held criminally liable. In other incidents, there's evidence of not just official indifference to the intimidation of farmers and researchers, but active involvement in it.
PESTICIDES IN GENERAL
The European Green Deal's targets of expanding organic agriculture to 25%, halving pesticide use and risk, and protecting sensitive areas from negative pesticide impacts by 2030 are increasingly making natural pesticides permitted in organic farming the subject of political interest. While many see natural pesticides as promising alternatives to synthetic pesticides, the European pesticide industry warns of "ecological trade-offs implied by an increase of organic agriculture" such as an "increased overall volume of pesticide use in Europe." On behalf of IFOAM Organics Europe, the European umbrella organisation for organic agriculture GLOBAL 2000 subjected these alleged "ecological trade-offs" to a fact check. They found that synthetic active substances allowed in conventional farming are far more hazardous and problematic than natural active substances approved in organic farming. Plus, organic pesticides are not often used, as intelligent system design means they are not often needed.
On February 16, the US EPA announced label amendments that further restrict the use of dicamba herbicides on GM dicamba-tolerant crops in Iowa, Illinois, Indiana and South Dakota. The move was an effort to mitigate off-target drift of dicamba, which is severely damaging non-GM crops and wild plants. Agricultural economist Dr Charles Benbrook commented on Twitter, "More dicamba restrictions, more disappointment as the number of drift and crop damage goes up again, despite another layer of restrictions. And as dicamba damage abates, here comes 2,4-D to take its place. Oh boy."
A new study has found that gardeners who use pesticides tend to have fewer garden birds. There were 25% fewer sparrows in gardens where glyphosate was used and 40% fewer when metaldehyde slug pellets were used. Author Prof Dave Goulson of the University of Sussex said: "The UK has 22 million gardens, which collectively could be a fantastic refuge for wildlife, but not if they are overly tidy and sprayed with poisons. We just don't need pesticides in our gardens. Many towns around the world are now pesticide free. We should simply ban the use of these poisons in urban areas, following the example of France."
The European Court of Justice (CJEU) has published a preliminary ruling on questions posed by the Belgian Administrative Court, following a complaint by PAN Europe, Nature & Progrès Belgium and a Belgian beekeeper. The Court declared that providing derogations for the treatment of seeds with a banned neonicotinoid pesticide and their use is not in line with EU law. This ruling puts a stop to almost half the derogations given by Member States to banned pesticides. Hans Muilerman of PAN Europe said: "PAN Europe has been fighting this maladministration for many years. This landmark ruling of the EU Court puts an end to 10 years of abuse by Member States, with the blessing of the European Commission. Thanks to our action, the EU environment will become a safer place."
A bee-harming pesticide has been given emergency authorisation for a certain use in the UK, against the advice of an independent panel of experts and just days after such special permissions were ruled illegal in the EU by the European Court of Justice. Permission was given to use a neonicotinoid seed treatment, thiamethoxam, on sugarbeet seeds.
GLYPHOSATE
A new report on glyphosate from Pesticide Action Network (PAN) Europe highlights the wide range of non-chemical alternatives to herbicides that are readily available for effective weed control at reasonable cost. In addition, the report says that about 80% of the wild plants that are currently controlled as "weeds" with herbicides do not harm the yield of food-producing crops. In fact, these plants are critically important for bees and other insect species and should be viewed as beneficial to agro-ecosystems and food security. Not systematically destroying them would prevent a huge waste of money and resources and in turn help reverse the biodiversity crash.
New research by top US government scientists has found that people exposed to the widely used weedkilling chemical glyphosate have biomarkers in their urine linked to the development of cancer and other diseases. The study, published in the Journal of the National Cancer Institute, measured glyphosate levels in the urine of farmers and other study participants and determined that high levels of the pesticide were associated with signs of a reaction in the body called oxidative stress, a condition that causes damage to DNA. The ability to cause oxidative stress is considered by health experts as a key characteristic of carcinogens.
Plucky Mexico is pushing back hard against American demands that it cancel a planned ban on GM corn and glyphosate, writes journalist Michael Balter. Washington is insisting there is no scientific basis for the bans and that they violate the US-Canada-Mexico Agreement on trade. The official US position is that GMOs and commonly used herbicides, such as glyphosate, have been scientifically demonstrated to be safe for human consumption. But the science is anything but conclusive. Indeed, with regard to glyphosate, there is mounting evidence pointing in the opposite direction. Dozens of studies strongly suggest that the herbicide, even in relatively low concentrations, has demonstrably harmful effects on humans, animals, insects (especially bees), microbes and the environment in general.
Environmental and food groups are taking Health Canada to Federal Court to challenge its decision to approve the renewal of a glyphosate herbicide. The lawsuit has been filed by Ecojustice on behalf of four groups and comes in the wake of the release of a study that found that people exposed to glyphosate have biomarkers in their urine linked to the development of cancer. In December, Health Canada renewed the registration for the glyphosate-based herbicide Mad Dog Plus for five more years without updating the risk assessment for glyphosate.
A neurologist who believes his patients are suffering from a suspicious illness has pleaded with the Canadian government to carry out environmental testing he thinks will show the involvement of the herbicide glyphosate. For more than two years, dozens of people in the Canadian province of New Brunswick have experienced a distressing array of neurological symptoms, initially prompting speculation that they had developed an unknown degenerative illness – and that figure is believed to be far higher than official reports. On 30 January, neurologist Alier Marrero sent a letter to both Canada's top public health official and the province of New Brunswick's chief medical officer, warning them of "troubling" new developments and pleading for action and warning some of his parents were in "advanced stages of clinical deterioration and near end of life". Among those developments, he said recent laboratory tests on a number of patients showed "clear signs of exposure" to glyphosate, as well as other compounds linked to herbicides, adding that many of those tested had levels "many times over the detection limit".
Over the last decade, Dr Charles Limbach noticed something strange in his family medicine practice in Salinas, California. Kids between 5 and 15 years old showed elevated levels of liver enzymes, a sign of liver inflammation. Limbach ordered a panel of medical tests on each patient and repeatedly saw the same result: Fatty liver disease. "When I trained in family medicine here in Salinas about 30 years ago, fatty liver was never even mentioned," Limbach said. Now a hundred kids in his practice have fatty liver disease, characterised by excess fat stored in the liver, which can lead to long-term liver damage. Spurred by Limbach's observations, researchers at the UC Berkeley School of Public Health found in a just-published study that childhood exposure to glyphosate is linked to liver inflammation and metabolic syndrome in early adulthood. These conditions can lead to liver cancer, diabetes and cardiovascular disease.
Tests on Irish families have found one in four children and adults had glyphosate in their system. The tests were carried out on farming and non-farming families, but the results were similar for both. Scientists from University of Galway, who conducted the research, say it shows that glyphosate is present in the general environment, not just around farms where it is most in use.
A new peer-reviewed review looks at genotoxicity (DNA damage) tests on glyphosate-based herbicides published since 2016, a year after the cancer research agency IARC classified glyphosate as a "probable" carcinogen and identified genotoxicity as one of the mechanisms that could trigger cancer. In contrast, the US EPA classified glyphosate as "not likely" to pose a cancer risk and as not genotoxic. But the review authors conclude that in light of the results of these tests, the conclusion that glyphosate-based herbicides pose no risk of cancer via a genotoxic mechanism is "untenable". The authors write, "We conclude that the 80+ positive glyphosate/GBH [glyphosate-based herbicides] genotoxicity assays published since 2016 provide clear and compelling evidence that both glyphosate and formulated GBHs are genotoxic. We also find that the POEA surfactants in many GBHs markedly increase genotoxic potency in contrast to glyphosate alone." The authors of the review are Drs Charles Benbrook, Robin Mesnage, and William Sawyer.
Growing evidence suggests the liver is a major target of glyphosate. A new 30-day study in mice reveals the systematic mechanism underlying liver toxicity: Glyphosate-based herbicide disrupts energy metabolism and activates an inflammatory response through oxidative stress.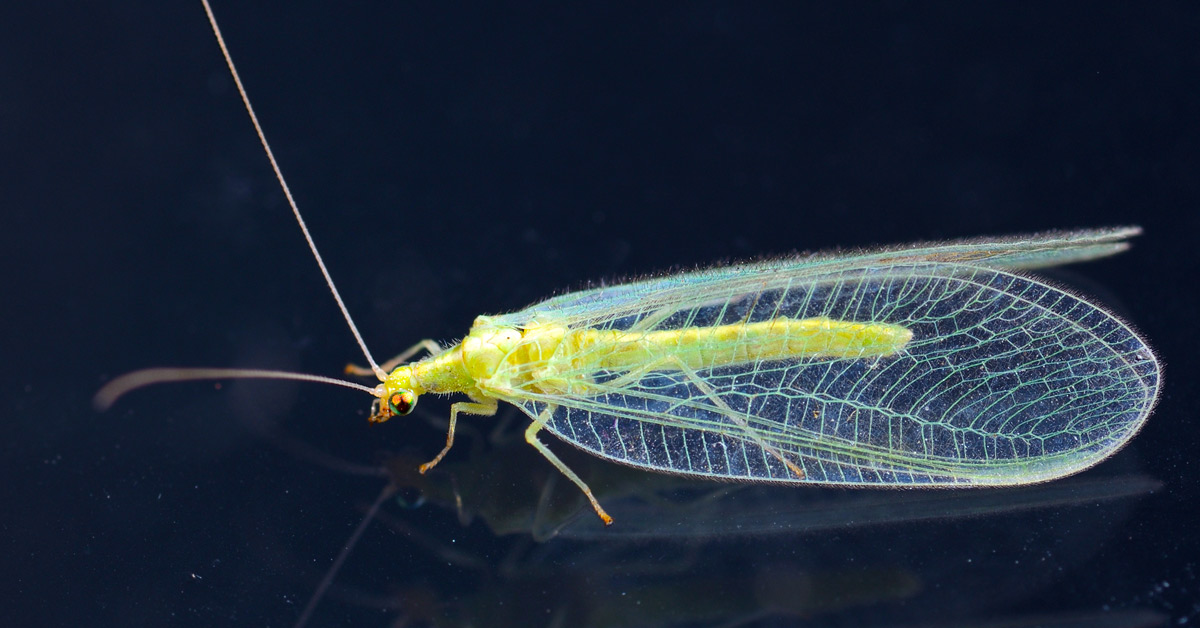 Herbicides are only cursorily tested for effects on non-target arthropods as the assumption is that herbicides only kill insects indirectly by killing its host plants. However, a new study shows that direct oral exposure can be highly relevant for systemic pesticides such as glyphosate-based herbicides. In crop systems including glyphosate-tolerant GM crops, these herbicides and their breakdown products are ingested by crop-associated beneficial insects. The study tested the effects of oral uptake of the Roundup formulation WeatherMax on larvae of the lacewing Chrysoperla carnea, below the recommended application doses. Long-term oral exposure of C. carnea larvae throughout its juvenile life stages resulted in developmental arrest, impaired cocoon formation and high mortality. The authors said their findings reveal a gap in regulatory risk assessments that should urgently be addressed in light of the ongoing insect decline. They added that in regions where GM crops are grown, like North and South America, exposure to Roundup in concentrations above those used in their experiments is "very likely".
Field-realistic acute exposure to glyphosate-based herbicide impairs fine colour discrimination and learning rate in bumblebees, skills vital to colony survival, a new study has found. The scientists conclude that "[Glyphosate-based herbicides] may pose a greater risk to bumblebee colony survival than previously thought" and that "Risk assessments should include tests for learning and memory."
Monsanto and its owner Bayer have been hit with a federal lawsuit for refusing to finalise a settlement payout with a non-US citizen who developed cancer from using Roundup.
SUSTAINABLE FARMING
In two studies, researchers at the University of Turku have found that carbon sequestration and plant resilience as well as forage pasture yield can be increased through key adjustments in agricultural management. The results provide a roadmap for reducing pesticide loads in soils and the first steps towards increasing climate change mitigation while improving crop yield in grasslands. The research team showed that the intensity of mowing has a great impact on pastures. By reducing the intensity of the mowing and cutting the plant higher, the overall yield of the pasture increased and the plants developed bigger roots. This indicates a higher atmospheric carbon sequestration into below-ground storage. Also, the researchers found a detrimental effect of herbicide residues in soil on root growth regardless of the intensity of the yield harvest.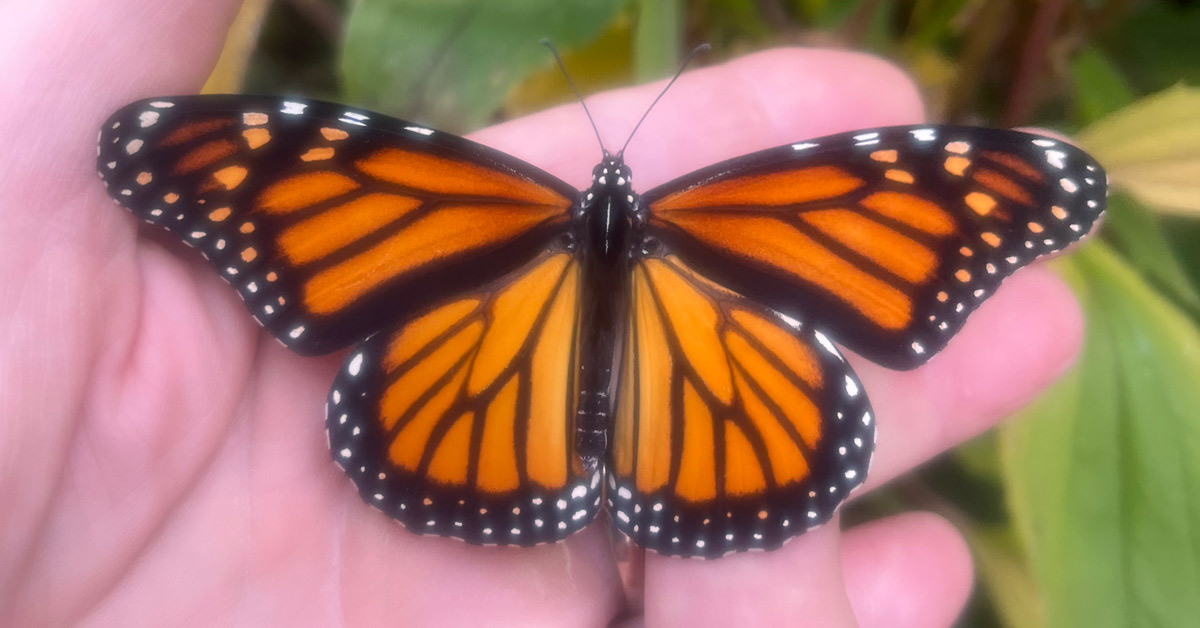 Studies carried out by different groups of scientists over many years show that the spread of GM glyphosate-tolerant crops is a major cause of the decline of monarch butterflies in the US. The glyphosate herbicide sprayed on these crops kills the milkweed that is the sole food for monarch larvae. Michigan organic farmer Don Dunklee sent us beautiful photographs of the monarchs that he and his wife Barb encourage to breed in one of their greenhouses.
DELUDED TECHNOFIXES
Over 80% of crops require insect pollination, but growers can no longer rely on the dwindling wild bee population. Agtech startups are addressing this by working on artificial pollination methods, such as robo-bees combined with artificial intelligence. The startups have secured $8M in seed funding. Blogger Vixen Valentino gives her view of the investment on Twitter.
COVID-19 ORIGINS
CBS News has obtained records that appear to show the US government may have paid twice for projects in Wuhan, China, through the National Institutes of Health and USAID. Some of those research projects may be tied to labs implicated in the lab leak COVID-19 origin theory. Sources told CBS News that tens of millions of US taxpayer dollars could be involved and the findings of the investigation could provide new insights into the research.
As Sir Jeremy Farrar, the departing director of one of the world's most influential funders of scientific research – the Wellcome Trust, goes off to become the World Health Organisation's new chief scientist, there are growing concerns over his central – and profoundly anti-science – role in stifling debate on the pandemic origins by pushing the claim he cooked up with a handful of influential colleagues, including Anthony Fauci in the US, which suggested any idea that COVID might have emerged from some kind of laboratory incident in Wuhan was crazy. The award-winning journalist, Ian Birrell, says Farrar and his co-conspirators only succeeded for so long because almost all Western media failed in their duty to challenge powerful players and vested interests on the crucial issue of the pandemic origins. Patsy journalists churned out reports fed to them by prominent scientists that dismissed as "conspiracy theories" any possibility of a lab leak.
Every single anomalous feature of SARS-CoV-2 that leads us to suspect a lab origin, features not seen in over 1,000 years of evolutionary time, was spelled out in a grant just over 1 year prior to the emergence of the virus. That grant did not propose to do its work in Atlanta nor Athens nor Cape Town nor Milan nor Buenos Aires. It proposed to do this work in Wuhan, writes the evolutionary biologist and Covidologist, Alex Wishburne, in a very well argued article about why he used to believe the pandemic came from a natural spillover, but now believes SARS-CoV-2 came from a lab.
Scientists dismissed the COVID-19 lab leak theory because they wanted to continue doing dangerous "gain-of-function" experiments to make viruses more deadly, a professor of molecular immunology at the University of Oxford writes in the Financial Times. Anton van der Merwe said that scientists involved in similar work to that at the Wuhan Institute of Virology, the laboratory implicated in the lab leak, were worried that a ban would be reimposed on the sorts of experiment that make a lab leak much more likely. These include gain-of-function experiments where they investigate if they can enable, by genetic modification, an animal virus to infect human cells or humanised mice. Professor van der Merwe says that scientists used articles in The Lancet and Nature Medicine to create a "false impression" that a natural spillover origin was scientific consensus. He also said there is little justification for doing gain of function experiments and they are not needed to make vaccines.
Journalist Michael Balter reports "a wave of social media triumphalism among Lab Leakers, due to a Wall Street Journal report that the US Department of Energy has changed its evaluation on COVID origins from undecided to a likely lab origin — albeit it with 'low confidence'". He writes: "The news was quickly picked up by media outlets around the world, including other legacy media in the US such as the New York Times, and CNN featured a long segment on the news." However, he adds, "As more sober observers realize, the DoE evaluation does not mean the debate over COVID origins has ended, even though the department's new estimation is reportedly based on some kind of new information not yet revealed. If anything, a serious debate is just now beginning, with Republicans in Congress launching at least two new investigations and key players (Fauci and others) likely to face subpoenas or at least invitations to testify."
Virologists who worked to squelch consideration of a lab origin of COVID-19 in early 2020 worked in tandem with leaders in scientific research funding, according to their private emails. Leaders of the National Institutes of Health in the US and the Wellcome Trust in the UK played an undisclosed role in persuading virologists to write an influential article asserting a natural origin of SARS-CoV-2, according to a memo released by investigators with the Select Subcommittee on the Coronavirus Pandemic. A March 2020 paper in Nature Medicine titled "The proximal origin of SARS-CoV-2" assured the public that the virus' genome originated in wildlife. Hundreds of news organisations cited the article to assert that the lab leak theory was a "conspiracy theory". But the new congressional memo shows that the lead author of the article told the scientific journal that the writing had been "prompted" by then-Wellcome Trust director Jeremy Farrar, leader of NIH's National Institute of Allergy and Infectious Diseases Anthony Fauci, and NIH Director Francis Collins. Farrar was recently appointed as chief scientist of the World Health Organization.
Professor Colin Butler and Delia Randolph, the authors of two UN reports into the origins of the pandemic, say they believe a laboratory leak was the most likely cause of COVID-19. They accuse top British and American scientists of helping China deliberately to suppress debate on the issue, in an "Orwellian" cover-up. They add that irrespective of the origin of the pandemic, the self-regulation of "gain-of-function" research, such as that carried out at the Wuhan Institute of Virology on coronaviruses, has been "a dismal failure".
A team of bioinformaticians, biophysicists, and medical professionals have released a preprint uncovering an unreported coronavirus infectious clone in Wuhan. For the past few years, Adrian Jones, Daoyu Zhang, Louis Nemzer, Steven Massey, Yuri Deigin, and Steven Quay have become a dream team of researchers committed to examining online databases and other sources of evidence for clues about the origins of SARS-CoV-2. They have published several leading forensic investigations of interest, most notably their forensic analysis finding evidence of potential fabrication of coronavirus genomes. In their latest preprint, the authors have uncovered shocking evidence of an unreported lab-derived coronavirus in Wuhan. The researchers looked closely at data from a 2019 study sequencing rice in Wuhan, China, and found an evidently lab-made coronavirus lurking in the background.
As the COVID-19 pandemic emerged, Anthony Fauci met with an American collaborator of the Wuhan Institute of Virology about his gain-of-function research, emails obtained through freedom of information requests suggest. On February 11, 2020, Fauci met with American virologist Ralph Baric, according to a copy of his schedule. Baric, a professor in the departments of epidemiology and microbiology of the University of North Carolina, has come under scrutiny for sharing reverse genetics techniques, mice engineered to exhibit human airway cells and possibly a risky research proposal with Wuhan Institute of Virology senior scientist Zhengli Shi.
Anthony Fauci said under oath he doubted he'd ever met Ralph Baric (see item above). But Fauci's schedule says otherwise. And an email details how they discussed gain-of-function work (chimeras) one-on-one in Fauci's office. Has Fauci committed perjury?
..................................................................
We hope you've enjoyed this newsletter, which is made possible by readers' donations. Please support our work with a one-off or regular donation. Thank you!