Welcome to Review 539, which covers resistance to GMOs, including the situation in India regarding the approval of GM mustard; older-style GMOs; GM trees; corporate power; and fake meat. We also report on attempts in the UK (where else?) to weaken the regulations around human genetic engineering and excite interest in genetically engineered soldiers.
RESISTANCE TO GMOs
Mexico wants to ban glyphosate and imports of GM corn from the US. In response the US has threatened to take action against Mexico under the United States–Mexico–Canada Agreement (USMCA). But according to a study from the Institute for Agriculture and Trade Policy (IATP) and the Laboratory of Analysis in Commerce, Economy and Business (LACEN-UNAM), Mexico cannot be forced to accept GM corn exports from the US. Sharon Anglin, senior lawyer at IATP, said the section on agricultural biotechnology in the USMCA is clear and does not have enough legal base for the US government to start a trade dispute against Mexico over this issue. According to Anglin, as long as the Mexican government has legitimate concerns about public health or the environment, the ban on GM corn can continue as planned.
US efforts to bully Mexico over its announced restrictions on imports of GM corn intensified last week, as a US Trade Representative official gave the Mexican government less than a week "to explain the science behind Mexico's planned bans on genetically modified corn and glyphosate herbicide". In fact, Mexico's highest government science body has published a database on glyphosate and GM corn with 28 pages of citations. In fact it is so large that it is difficult to navigate. US officials could examine that scientific evidence, which has been available since the 2020 Mexican government decree clarifying the restrictions. But to make it easier for them, Timothy A. Wise, senior advisor on the Future of Food at the Institute for Agriculture and Trade Policy, highlights some of the most important evidence.
The Center for Biological Diversity and Greenpeace México have strongly condemned the US's heavy-handed intervention in Mexico's decision to phase out GM corn and glyphosate herbicide. The new US agriculture trade chief Doug McKalip demanded Mexico provide answers to questions about the planned phaseout by February 14 as part of the US's threats to respond to Mexico's decision with punitive steps, including filing formal trade complaints. In response, Mexico issued a new decree eliminating the January 2024 deadline for phasing out GM industrial and feed corn, with no firm replacement date provided. Mexico maintained its commitment to phase out GM corn for flour, dough and tortillas, and established a March 31, 2024 date for phasing out glyphosate. "The US's shameful efforts to strong-arm Mexico into accepting GE [GM] corn it has rejected is nothing short of 21st century imperialism," said Lori Ann Burd of the Center for Biological Diversity. "Our government is working tirelessly to pad the multibillion-dollar profits of domestic agribusiness corporations by pushing GE corn, even though our glyphosate-drenched GE cornfields are playing an outsized role in driving catastrophic declines in vital pollinator populations."
It may take longer than originally envisaged for Mexico to wean itself off US GMO corn completely. According to Victor Suárez, undersecretary of food and competitiveness of the Secretariat of Agriculture, Mexico will not be able to replace all of the corn it imports by 2024, but it still hopes to reduce its purchases from overseas by between 30% and 40%. The country, he said, is advancing "significantly" in its objective of replacing imported GMO corn. That terrifies US Big Ag lobbies. Such a ban would send a clear message to other countries in Latin America, one of the biggest markets for GMO crops, that there are alternatives. It may even spark a genuinely green counterrevolution in the US, as farmers abandon GMO varieties in order to maintain a key export market. Given enough time (which Mexico is now offering) and market incentives, many US corn farmers would happily revert to growing non-GMO corn, first for the Mexican market and then perhaps later for the domestic one. It is only a matter of changing seeds. But non-GMO seeds do not offer the same juicy proprietary perks as their GMO counterparts.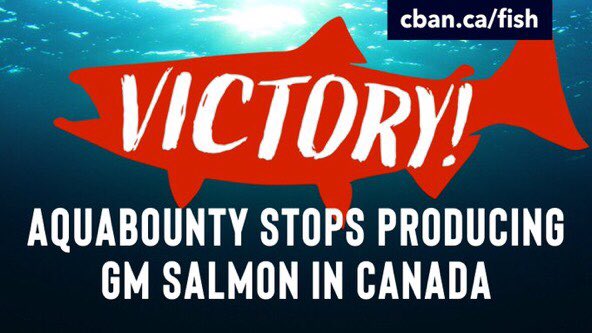 In a major turnaround, the US company AquaBounty says it will stop producing its controversial GM salmon in Prince Edward Island (PEI), Canada. "This is a huge victory for everyone in PEI and across Canada who protested against this dangerous technology," said Sharon Labchuk of the coalition GMO Free PEI. "Genetically modified fish are unnecessary and risky." AquaBounty has raised just two "cohorts" of its GM salmon at their only Canadian production site, on land at Rollo Bay, PEI. This facility was the world's first purpose-built GM fish factory. The company says it will now convert its Rollo Bay, PEI site to producing non-GM salmon eggs for aquaculture companies, though AquaBounty will continue to produce GM salmon eggs in PEI for grow-out at its remaining GM salmon factory in Indiana, US.
After years of resistance from advocacy groups as well as regulatory and pandemic-related delays, GM salmon made its official debut in the American food supply last June. But the AquAdvantage Salmon hasn't made much of a splash. In fact, it's barely on the market, said Jaydee Hanson, policy director at the Center for Food Safety (CFS). More than 80 US companies with a combined 18,000 locations have said they will not carry the fish. On that list are major institutional food service companies Aramark, Compass, and Sodexo; they're joined by nearly every major grocery chain, including Walmart, Costco, Kroger, Giant Eagle Whole Foods, and Trader Joe's. Dr Michael Hansen, senior scientist at Consumer Reports, said, "We're seeing no sales at grocery stores." He also said that the research that the US FDA reviewed to evaluate safety was "sloppy science and deficient data".
The High Court of Kenya has directed that the interim orders that stopped the importation, distribution and consumption of GMO crops will remain in force until the case against the lifting of the ban, filed by the Kenyan Peasants League (KPL) and Counsel Paul Mwangi, is heard.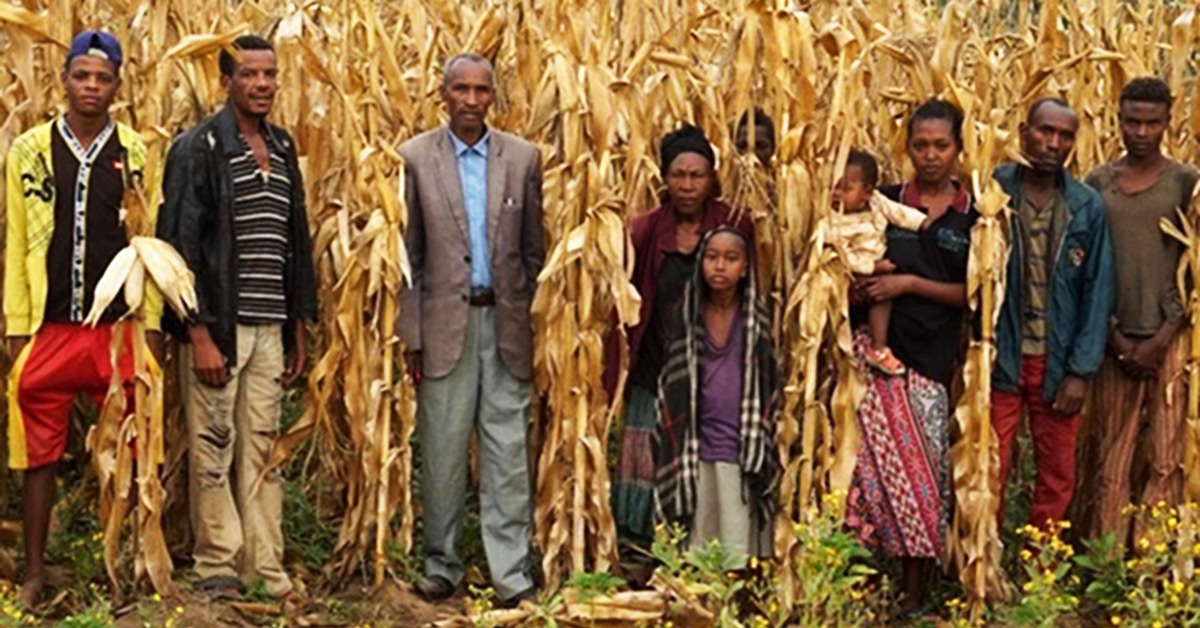 In 2017 the African Centre for Biodiversity (ACB) lodged legal proceedings with the High Court of South Africa to review and overturn the decisions approving Monsanto/Bayer's GM drought-tolerant (DT) maize variety MON 86470 for commercial cultivation in South Africa. The ACB argues that there is insufficient data to demonstrate the claimed drought tolerant benefit, based on either yield or agronomic performance. After five years of legal proceedings, the court hearing took place on 7 and 8 February in the High Court in Pretoria. The proceedings were conducted virtually and were restricted to the parties, attorneys, and experts, including Dr Angelika Hilbeck of the Swiss Federal Institute of Technology and independent biosafety scientist Dr Eva Sirinathsinghji, who had both provided scientific support to the ACB's case. The judgement is expected within three months.
Liberal and Conservative members of the House of Commons Environment Committee have voted to remove Senate amendments to Canadian Environmental Protection Act (CEPA) Bill S-5 that would have required meaningful public participation in assessments of GM animals and an evaluation of whether there is a demonstrable need for such an organism. In their place is the language that the 'Minister shall consult with any interested persons' on living organisms as prescribed in the regulations. Which living organisms will still have to be put into regulations. If no organisms are listed, no consultation. "We are dismayed that the government and official opposition have blocked strong, clear guidelines for meaningful public participation, which is a foundational part of any review and approval process in a democracy," says Mark Butler, senior advisor with Nature Canada. Nature Canada's focus in Bill S-5 has been on protecting nature from genetic pollution and supporting Indigenous peoples in their call for respect of Indigenous rights in GMO assessments.
INDIA: GM MUSTARD
In October 2022, India's government approved the country's first ever environmental release of a GM food crop, DMH11 mustard. The approval was issued for a limited period of four years, but the environmental release is considered to be a crucial step on the way to commercial release. Civil society groups, including Sarson Satyagraha ,and political parties have opposed the environmental release of GM mustard, warning of the risk of contaminating local mustard germplasm and affecting the genetic diversity of India, where mustards have been cultivated for nearly 6000 years. On 3 November 2022, the Supreme Court of India ordered a suspension of GM mustard's environmental release. It also ordered the Indian government to ensure that "no hasty action is taken" pending the hearing of the application. However, newspapers report that some Indian Council of Agricultural Research locations in Uttar Pradesh and Rajasthan have already planted GM mustard.
Geneticist Dr Suman Sahai, who heads Gene Campaign, says none of the safety data relating to the country's first-ever commercial Bt cotton crop was ever placed in the public domain. The same procedure seems to have been adopted for GM mustard which was granted approval for environmental release in October 2022 with the caveat that the required tests will be conducted after its release. Dr Sahai had filed a public interest lawsuit on GMOs in 2004 and is arguing the case in the Supreme Court. She said, "There is tremendous pressure on introducing GM mustard because once they (corporates) get one food crop in, then all other food crops will follow. There is strong American pressure and the current dispensation [prime minister Modi's government] is willing to go along with it. The RSS [a Hindu nationalist group] has opposed the introduction of GM mustard tooth and nail, but PM Modi does not give a hoot for what they think. GM will be brought in whatever the health and environmental implications may be."
Acting on the call given by the Alliance for Sustainable and Holistic Agriculture, the representatives of like-minded organisations held various protests against the approval of GM mustard, marking the day as National Safe Food Day.
In the wake of India's approval of the cultivation of GMO mustard, citizens left a gift of organic mustard for Union Minister Bhupendra Yadav at the building that houses the Ministry of Environment, Forest and Climate Change (MoEFCC) in New Delhi. Their message was: "This is your last chance to eat non-toxic mustard, if you don't stop GM HT [herbicide-tolerant] mustard."
In Madhya Pradesh, farmers gave a memorandum to a local official, addressed to the Prime Minister Modi of India and the chief minister of the Government of Madhya Pradesh, asking for withdrawal of the GM mustard approval.
Various stakeholders in the agriculture sector, including farm union leaders and agriculture experts, have warned the Punjab government about fall outs of introducing GM mustard in the state and said there would be widespread agitation if this step was undertaken. Kavita Kuruganti from the Alliance for Sustainable and Holistic Agriculture (ASHA) said that GM mustard is hazardous in numerous ways and that at least 15 regulatory compromises and violations have paved the way for its approval. She added that the state government has not been consulted on it and that Punjab, which is reeling under severe environmental health crises, cannot afford any GM mustard cultivation.
Over 90 Tamil Nadu villages have passed a resolution against GM mustard. They want it kept off their farms and plates. In a letter submitted to the state government's chief minister, the villages urged the state government to write to Bhupender Yadav, Union Minister for Environment, Forest and Climate Change (MoEFCC), asking him to intervene and stop the planting of GM mustard. Earlier, a group of civil society organisations in the state had also sent a petition with more than 1,000 signatures asking the chief minister to stop "this toxic and unsafe GM mustard".
OLDER-STYLE GM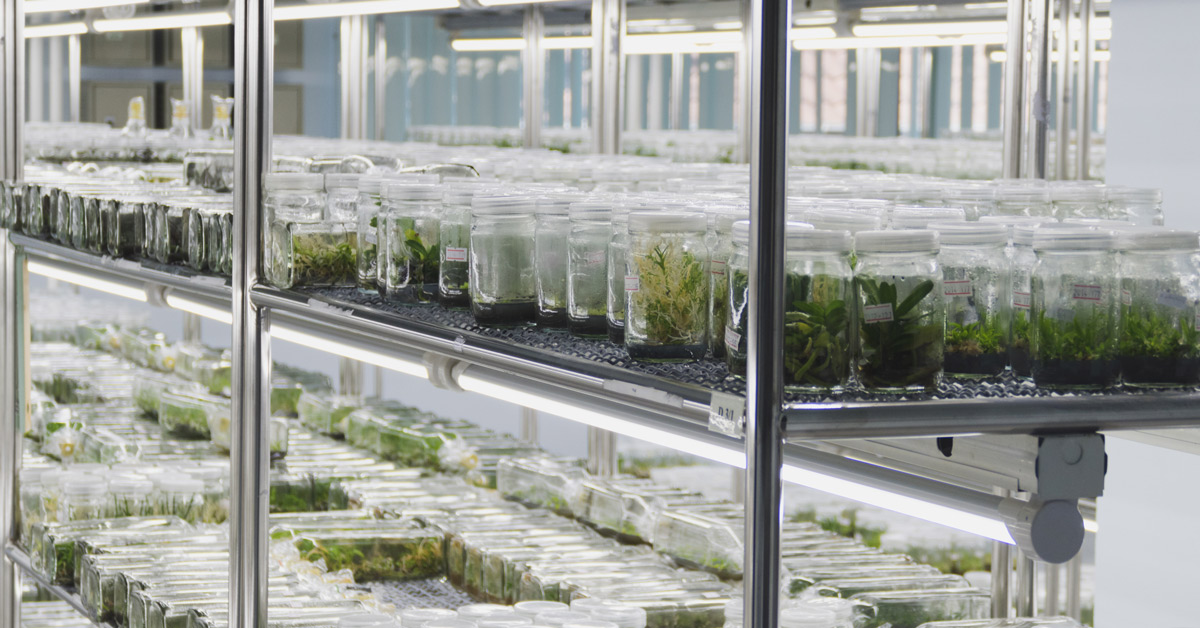 Plants produced using in vitro random mutagenesis do not fall within the scope of the EU's GMO regulation, Directive 2001/18, according to a ruling last week by the European Court of Justice. In vitro random mutagenesis involves subjecting plant cells to chemical or physical agents (e.g. radiation) that cause damage (mutations) to the DNA, in the hope that a resulting mutation may produce a desirable effect in the plant. This kind of mutation breeding has been used for decades but only affects a minority of the plants on the market. The ruling has been widely misreported, including in a Reuters piece headlined, "In-vitro plant gene editing technique excluded from GMO rules, EU court says". In fact the new ruling does not remove gene editing, such as that performed using the CRISPR/Cas method, from the GMO regulation or strip any regulatory safeguards from gene-edited plants.
New research published by the UK's Institute of Development Studies shows how the Brazilian Cerrado, one of the most biodiverse regions in the world, is being exploited by agribusiness using increasingly violent strategies, including arson attacks against traditional communities. A vast savannah zone in the centre of the country, the transformation of the Cerrado region has been driven by intensive GM soybean and livestock production for export. It has come at a high cost. Besides the environmental impacts of land clearance and the removal of native vegetation, the expansion of the frontier has exacerbated poverty and injustice, deepening the historical inequality of land distribution and wealth.
China has approved imports of eight GM crops, permitting shipments of GM alfalfa for the first time after a decade-long wait, the country's agriculture ministry said. Beijing has a cautious approach to GM technology and has not approved any major food crops for cultivation, despite President Xi Jinping's backing of the technology. China allows the import of GM crops used in animal feed.
In February 2022, GM rapeseed not authorised for cultivation was found by the NGO Inf'OGM on the side of a road in an industrial port area near Rouen, France. To avoid any risk of production and dissemination of pollen and seeds, the destruction of these rapeseed plants was carried out at the request of the General Directorate of Food. The latter then referred the matter to the French food and environmental safety agency ANSES. ANSES recommends a complete destruction of the plants and their roots, as well as regular monitoring of the area concerned throughout the year. ANSES also recommends strengthening monitoring plans for environmental effects.
GM TREES
Nearly 5000 GM poplars genetically engineered to grow wood faster and absorb carbon have been planted in a forest in Georgia, USA. They may be the first GM trees planted in the US outside of a research trial or a commercial fruit orchard. Living Carbon, a San Francisco-based biotech company, produced the poplars. The Global Justice Ecology Project has called the company's trees "growing threats" to forests and expressed alarm that the federal government allowed them to evade regulation, opening the door to commercial plantings much sooner than is typical for engineered plants. "I'm very shocked that they're moving so fast" to plant large numbers of modified trees in the wild, said Anne Petermann, the organisation's executive director. The potential risks to the greater ecosystem needed to be better understood, she said.
CORPORATE POWER
A January 2023 report from Philip H. Howard, PhD updates his previous work on consolidation trends in the seeds and agrochemical industries during the past couple of decades, and focuses on the most-recent (2018–2022) developments. The net conclusion is that the four largest agrochemical companies — Bayer (Monsanto), BASF, Corteva, and Sinochem (which recently subsumed ChemChina/Syngenta) — are exerting increasing leverage over an agricultural system that concentrates power and wealth, while threatening health, the environment, and access to food. The National Sustainable Agriculture Coalition (NSAC) summarises some aspects of the situation in saying, "Land and seed once belonged to no one and were shared by all, replicating the giving essence of the natural world. Today, these precious resources are tightly controlled and commoditised inputs. The modern US food and agriculture system is designed to maximise a narrow concept of economic efficiency which fails to prioritise the well-being of small family farmers, rural communities, or the land."
Calyxt, Inc., a plant-based synthetic biology company, and Cibus, which focuses on gene editing in agriculture, have announced that both companies will merge. They claim, "The combined company will be a leader in two key applications for gene editing in agriculture" – "productivity traits", including a po sd shatter reduction trait in canola, and "renewable low-carbon ingredients... that can replace fossil fuel-based ingredients and diesel fuel".
FAKE MEAT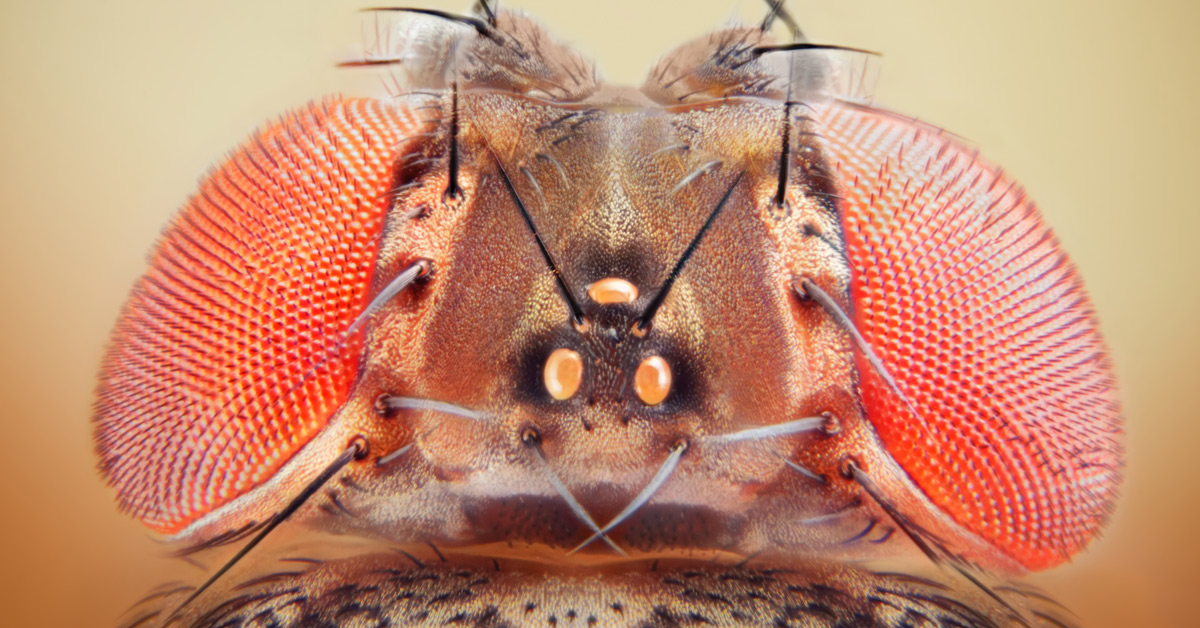 The biotech company Future Fields has notified the Canadian authorities of its intention to commercialise EntoEngine, a genetically modified fly. The flies are engineered to produce foreign proteins – in this case, growth factors, which are cell signalling molecules that play important roles in cell proliferation and development, for use in what Future Fields calls "cellular agriculture" – what we call lab-grown or fake meat. The public can comment on the application until 28 January 2023 and we encourage them to do so. In our view, EntoEngine flies poses serious environmental risks in the likely event that they will escape contained conditions.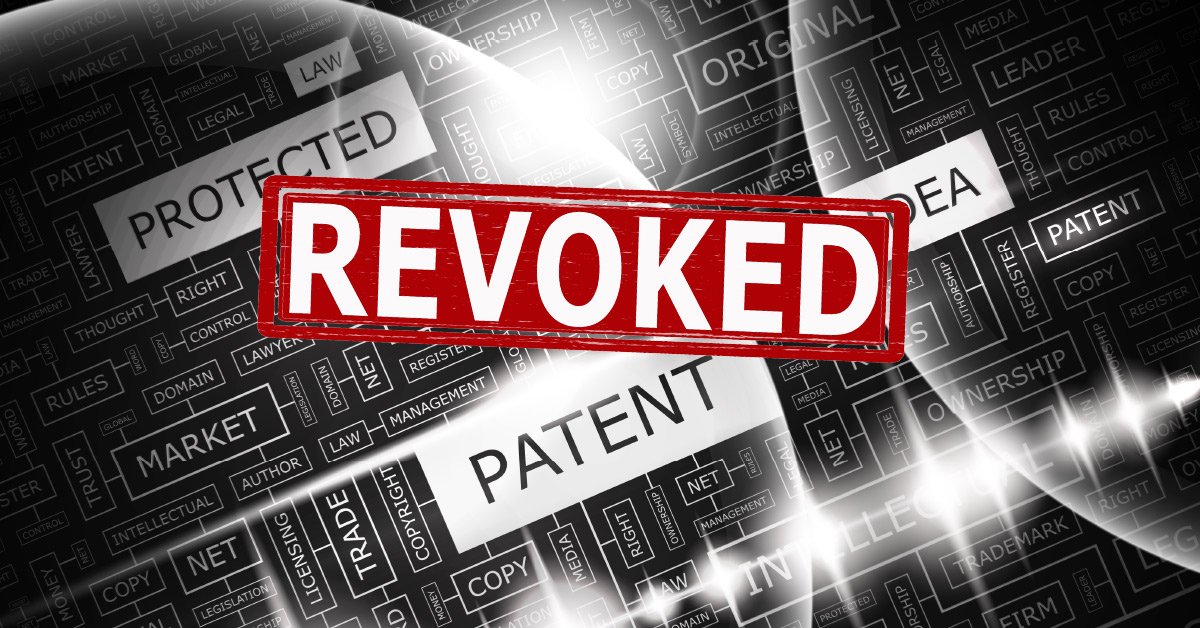 The European Patent Office (EPO) has revoked an EU patent held by Impossible Foods, maker of the Impossible Burger. In the US, Impossible's fake meat products are manufactured with GMO yeast-derived soy leghemoglobin, a controversial ingredient that makes the fake meat look as if it's bleeding, like undercooked real meat, and that we have argued may not be safe to eat. Following the EPO's decision, another fake meat company, Motif FoodWorks, has filed a suite of new petitions with the US Patent and Trademark Office challenging US patents held by Impossible Foods over the use of heme proteins (such as that present in soy leghemoglobin) in meat alternatives, as it defends itself against Impossible's accusations of patent infringement.
It seems that the hype bubble around ultra-processed and GMO (in the case of Impossible Foods) fake meat has burst. Beyond Meat and Impossible Foods wanted to upend the world's $1 trillion meat industry. But plant-based meat is turning out to be a flop. Supermarket sales of refrigerated plant-based meat plummeted 14% by volume for the 52 weeks ended December 4. Orders of plant-based burgers at restaurants and other food-service outlets for the 12 months ended in November were down 9% from three years earlier. Beyond lost sales in almost every channel last quarter. Over the past year it laid off more than 20% of its workforce, lost more than half of its high-ranking executives and halted projects, including vegan hot dogs and the next alt-protein frontier of cell-cultured meat. Beyond's stock price is now around $16, down about 76% from a year earlier and roughly 93% from its peak in the summer of 2019. Impossible is faring better, but shares are trading at around $12 – about half the price during its last fundraising round. The likely reason for the decline is that the claimed benefits are offset by concerns over what else might be in the fake meat. Dr Michael Greger, author of How Not to Die, says, "Nobody should be under the illusion that these are health foods."
HUMAN GM
A teach-in and campaign planning day has been organised by Stop Designer Babies (SDB), Alliance for Humane Biotechnology (USA), Gen-ethisches Netzwerk (Germany), and GeneEthics (Australia): 10am-5pm, March 4, 2023, Somers Town Living Centre, Ossulton St, London NW1 and online. FREE – register here. Come along to discuss the urgent need for action to stop the harsh realities of modern eugenics. Designer babies are not science fiction any more – the first genetically modified children were announced in 2018. Despite global outrage, the British government is now trying to overturn the legal ban on human genetic modification (HGM) this year. For more information, see this.
In a story about an upcoming gene editing conference, one of the summit's organisers seemed to have a lot of thoughts about how militaries might use gene editing to create supersoldiers. A story in the Guardian begins with a discussion of the now-maligned Chinese geneticist He Jiankui, who revealed at the last International Summit on Human Genome Editing in 2018 that he'd altered the genes of several infants in a bid to make them resistant to HIV. Somewhere along the way, however, conference organiser Robin Lovell-Badge, a professor at London's Francis Crick Institute — which is also hosting the event — got excited about some seriously dystopian talking points. "You could also think about modifying liver enzymes to make men and women better able to rid their bodies of toxins used in chemical warfare, or to make changes that make them more resistant to biological weapons," Lovell-Badge said. "That is the kind of human enhancement that military researchers are thinking about now."
..................................................................
We hope you've enjoyed this newsletter, which is made possible by readers' donations. Please support our work with a one-off or regular donation. Thank you!