Welcome to the latest GMWatch Review. As we head into the new year, there are GMO flashpoints all around the world and one of the biggest is in India, where the country's first GM food crop, a GM mustard, was recently approved. The plans of the GM lobby and its captive regulators, politicians and media have run into massive opposition, which is why we are giving over the whole of this, the first of our latest Reviews, to the battle over GM mustard and the pushback from farmers, scientists, activists and others, not least through the courts.
That resistance has in turn led to aggressive efforts to shut down debate through intimidation – see, in particular, our items on the gag order aimed at silencing the many experts raising their voices in opposition, and on the illegal eviction from her ancestral home of Aruna Rodrigues, initiator of the court case that has blocked the roll out of GM mustard. Please be sure to sign the just-launched petition in support of Aruna.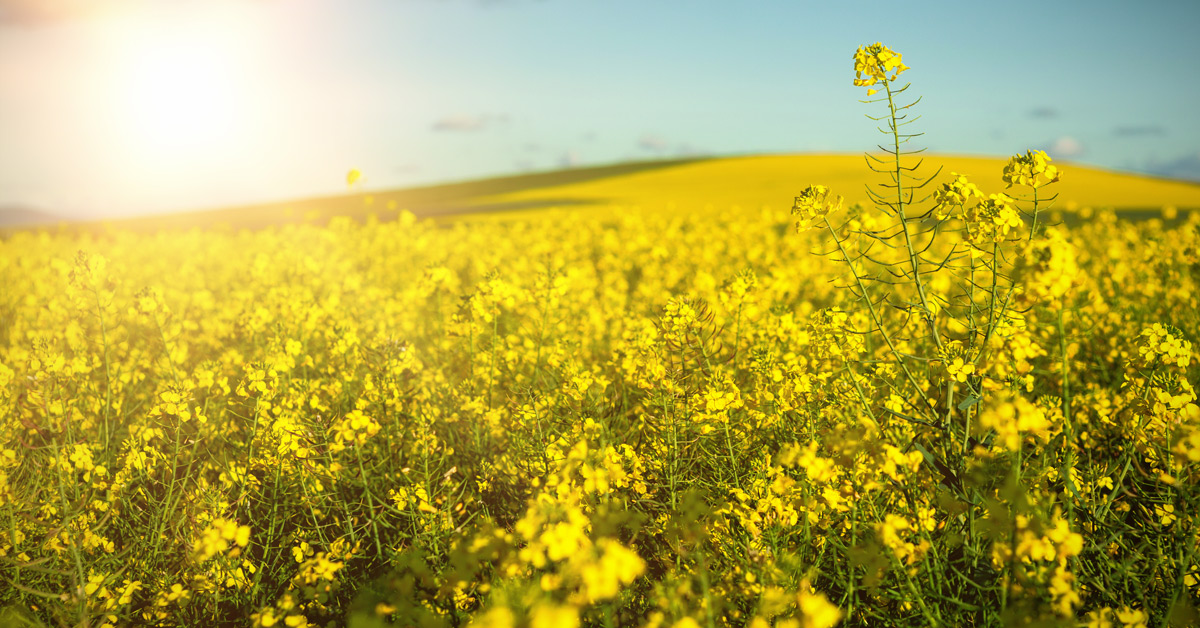 When in mid-October India's GMO regulator, the Genetic Engineering Appraisal Committee (GEAC), recommended the environmental release of the herbicide-tolerant GM mustard DMH11, India's Ministry of Environment and Forests said it would allow its environmental release in five states. But in a significant development in early November, in response to a writ petition filed by Aruna Rodrigues, India's Supreme Court issued an interim ruling that no further environmental release be permitted. Critics of GM mustard point out that data on biosafety and yield are either not available or problematic. Yields of GM mustard are lower than those of non-GM comparable varieties. Currently adjourned, the court is expected to resume hearings on the Aruna Rodrigues and Gene Campaign petitions after it reopens in January – more on this here.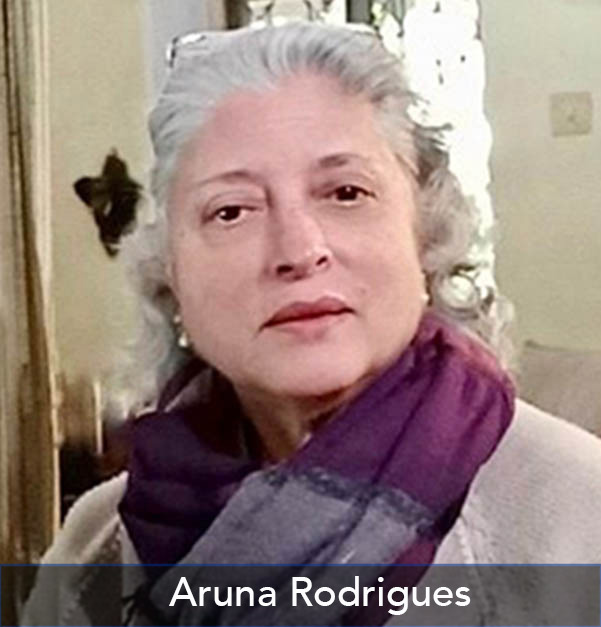 Aruna Rodrigues, initiator of the court case that stayed the rollout of GM mustard (see above), has unexpectedly been forcibly evicted from her ancestral home by the Indian army just before Christmas. Her supporters say that as the lead petitioner in the Indian Supreme Court case against GMOs, Aruna has been a target of attack by the State for quite a while now and they suspect this is a crude attempt to disempower her by the Indian government. Please sign the petition in support of Aruna!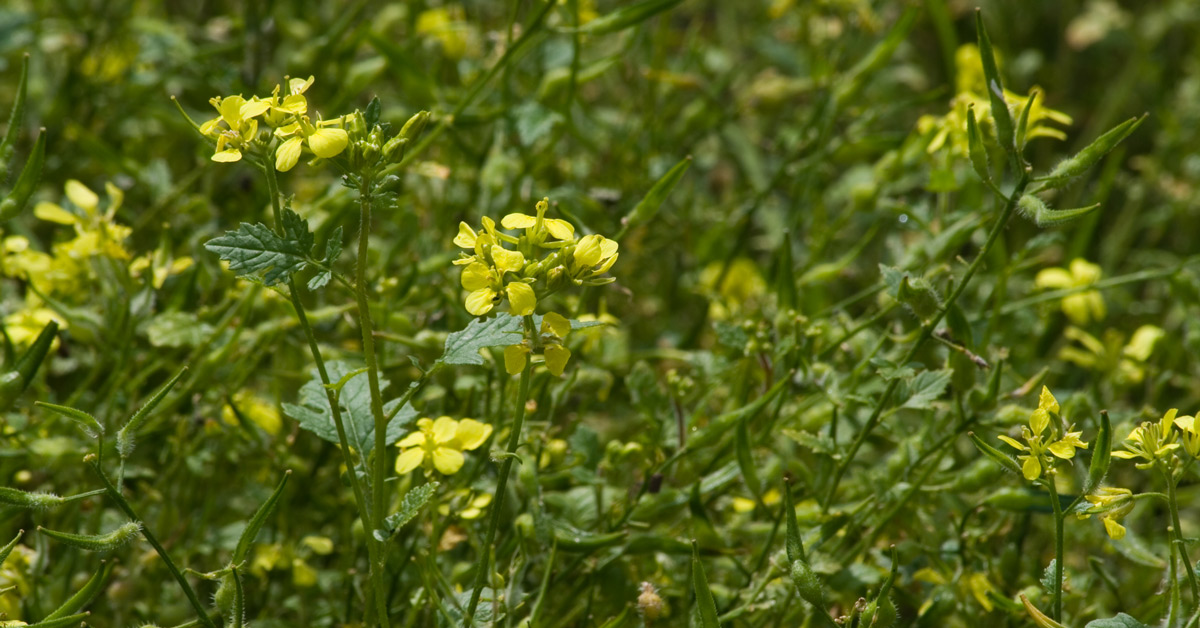 Writer and researcher Colin Todhunter explains what is at stake for the GMO industry with regard to GM mustard and suggests why Aruna Rodrigues may be being targeted by the Indian state.
Environmentalists, agricultural experts and social activists have hit out at the Indian Council for Agricultural Research (ICAR)'s move of stopping its current and former officials from expressing any opinion or writing any article about the approval of the environmental release of GM mustard DMH-11. Agriculture policy expert Devinder Sharma said silencing scientific voices against the risky and unwanted GM crops shows that there is something to hide. He said, "Every claim that the ICAR makes about GM mustard can be challenged. Allowing the propagation of junked GM mustard variety is actually aimed at opening the floodgates for risky and harmful GM foods in the country. The US is already pushing for the entry of GM rice and apples into India. We seem to be under tremendous US pressure to embrace GM crops."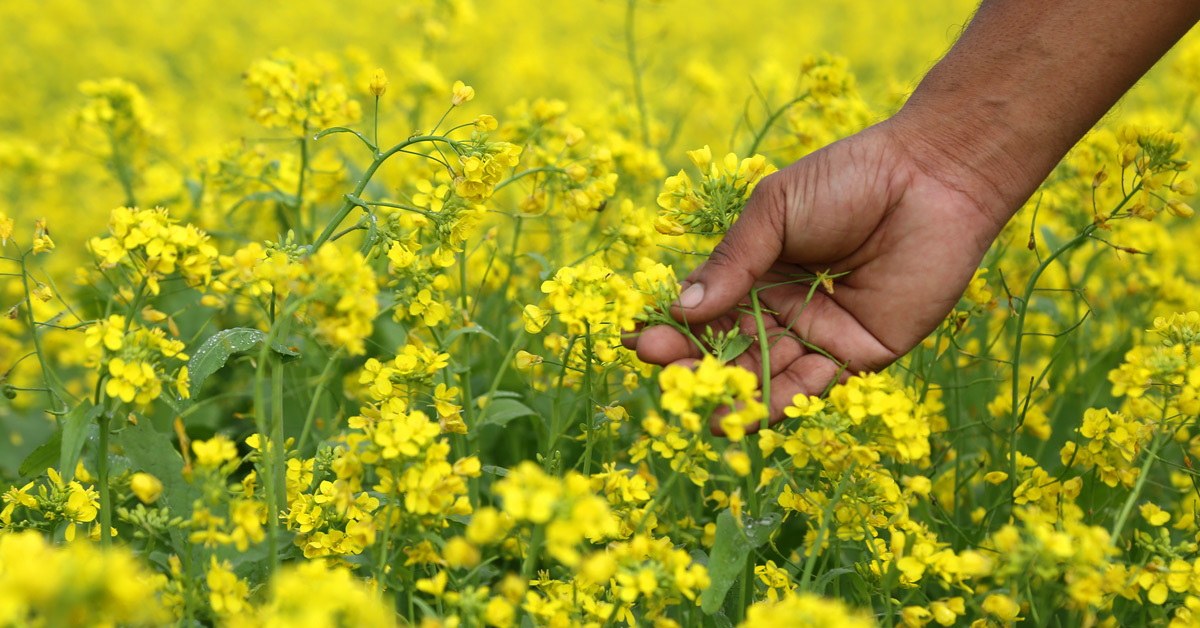 In India, over 100 medical doctors have sent a letter to prime minister Narendra Modi calling upon him to stop the environmental release of GM mustard DMH-11 and its two parental lines, which are tolerant to the toxic herbicide glufosinate ammonium. The doctors write that they are not opposed to the application of gene technologies in medicine, "as it is done after thorough testing, consumed by individual choice, closely monitored by expert doctors, with the GMO-mediated medicines/supplements prepared in contained conditions without any release of GMOs into the environment and can be halted/recalled". In contrast, they write, "GM in farming and food is both uncontrollable and irreversible and affects both present and future generations."
Shortcomings in the procedures adopted by India's regulators in approving the planting of GM mustard are at the core of petitions before the Supreme Court that aim to roll back the crop's release, writes sustainable agriculture expert Kavitha Kuruganti. The petitioners contend that India is self-reliant when it comes to mustard oil production and demand, that it already has non-GM hybrids on offer for farmers, that the best yields are in countries that have opted for non-GM hybrids in rapeseed/canola, and that there are numerous other technologies and policy incentives by which mustard production and productivity can be improved.
Prof Dhiraj Singh, former director of the ICAR Directorate of Rapeseed Mustard Research, has spoken out against the newly planted GM mustard, saying it must be "uprooted and burnt". He said, "Once the GM mustard seed has been sown and starts flowering, it will contaminate other indigenous varieties as also our soil and water. This is an irreversible process. India is the centre of agricultural diversity and by introducing GM crops, we are endangering the global human heritage." He also said that given that the GM mustard is herbicide-tolerant, "Pesticide drift is bound to contaminate non-GMO and organic mustard fields."
There is no urgent necessity for the release of GM mustard when the Supreme Court's Technical Expert Committee and two unanimous reports of multi-party parliamentary standing committees have recommended that GM herbicide-tolerant crops should be banned in India and the precautionary principle followed, writes Dilnavaz Variava, vice president of the Bombay Natural History Society (BNHS) and member of the Indian government's National Conservation Strategy Committee, the National Board for Wildlife (NBWL), and the National Committee on Environmental Planning and Coordination (NCEPC).
In a letter to Prime Minister Narendra Modi, 42 farmers' organisations, backed by senior scientists and experts, have said that the Government of India (GoI) should stop misleading the Supreme Court "with untrue and incorrect" statements on GM mustard. One of the claims they object to is the assertion that the GM mustard is India's own ("swadeshi"). They write, "The claim that GM Mustard is Swadeshi and has been developed in India is completely untrue. We would like to bring to your kind notice that in 2002, Proagro Seed Company (Bayer's subsidiary), applied for commercial approval for a similar construct [to that which] Prof. Pental and his team are now promoting as HT [herbicide-tolerant] Mustard DMH 11. Bayer's application at that point of time was turned down because the Indian Council of Agricultural Research (ICAR) said that their field trials did not give evidence of superior yield. The bar-barstar-barnase gene is a patented technology of Bayer Crop Science. This has been deliberately concealed from the people of India."
Indian farmers' body BKS gathered over 100,000 farmers in its Kisan Garjana (Farmers' Roar) rally in New Delhi, protesting on various issues, including GM mustard. On that topic, BKS general secretary Mohini Mishra said, "We had meetings and consultations with all, including former environment ministers, the Genetic Engineering Appraisal Committee, Deepak Pental [the named developer of the GM mustard]. We have made our intentions clear, and yet our efforts are thwarted by a lobby. Now, we need to expose the lobby influencing policy decisions... We feel there is a foreign hand, possibly American, and a conglomerate of foreign seed, fertilisers and agri-inputs companies. They have placed someone inside the government. They are feeding wrong information to the government and getting bad policies implemented, we feel."
The US has filed a complaint against India at the World Trade Organisation (WTO), seeking withdrawal of India's import restrictions on GM foods, including rice and apples. It said the demand for a non-GM certificate was disrupting American agricultural exports. This comes at a time when for no apparent reason the Ministry for Environment, Forests and Climate Change has given an environmental permit for cultivation of a low-yielding GM mustard variety.
Former Bihar agriculture minister Sudhakar Singh has raised concerns on the potential impacts of the GM mustard seed DMH-11 on farming and the environment, and wrote to chief minister of Bihar, Nitish Kumar, asking for a total ban on its testing and marketing in the state. Singh said that GM mustard can have disastrous consequences, especially on small and marginal farmers of Bihar. Singh said that the argument given in favour of GM seeds that they will require less pesticides was not based on fact.
In a podcast, sustainable agriculture expert Kavitha Kuruganti speaks about GM mustard in India and the issues surrounding the GEAC approval. The podcast takes a detailed look at the history of GM mustard in India going back to 2002, the nature of the science behind the genetic manipulation involved, and examines claims that GM mustard is higher yielding than other options available to the Indian farmer.
Two decades ago when GM Bt cotton was introduced, farmers were enticed by the promise of high yield, high market prices and protection from the devastating pink bollworm. " But over the years, increasing input costs and crop failures have outnumbered the strokes of luck," says farmer Channabasappa Masuti. He stopped growing the GM cotton variety a decade ago and now grows local varieties. While some credit the GM variety of cotton for greater yields, farmers and researchers decry this as a myth. "What Bt has done to our land and our environment is unknown. What it has done to farmers is out in the open," says Masuti. Farmer Guddappa Hulmani splits a green cotton boll in his field to show the pink bollworm eating away the white clumps inside. "I have sprayed pesticides religiously. Even then, pests have destroyed entire squares (base of the boll). I will be lucky if 50% of the bolls survive to bloom this year," he says.
..................................................................
We hope you've enjoyed this newsletter, which is made possible by readers' donations. Please support our work with a one-off or regular donation. Thank you!