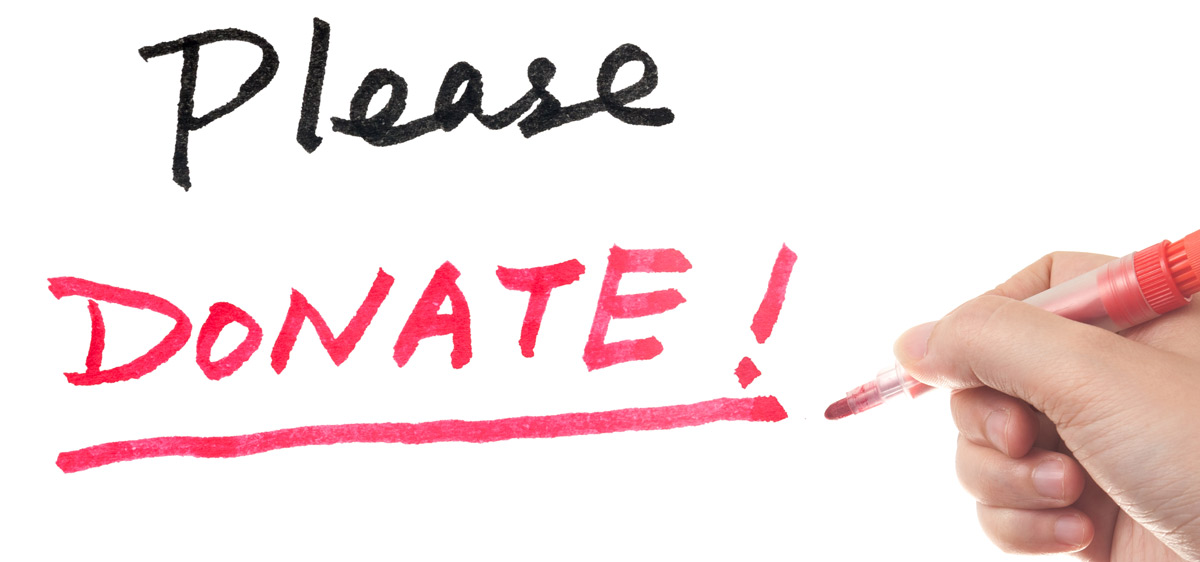 GMWatch needs your support – not least because institutional funders have increasingly turned their back on those of us challenging the industry's GMO/pesticide onslaught. The best way you can support us is through a regular donation, though one-off donations are also welcome. Our thanks to our existing supporters – we wouldn't be here without you!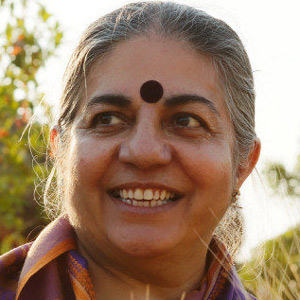 "GMWatch is the most important research group that informs scientists and activists about the latest developments on GMOs. They do not merely serve citizens in UK. They serve citizens of the world. In this period of rapid biosafety deregulation, the work GMWatch becomes even more significant – for biodiversity, for independent science, for the health and safety of our food, for democracy." – Dr Vandana Shiva, scholar and environmental activist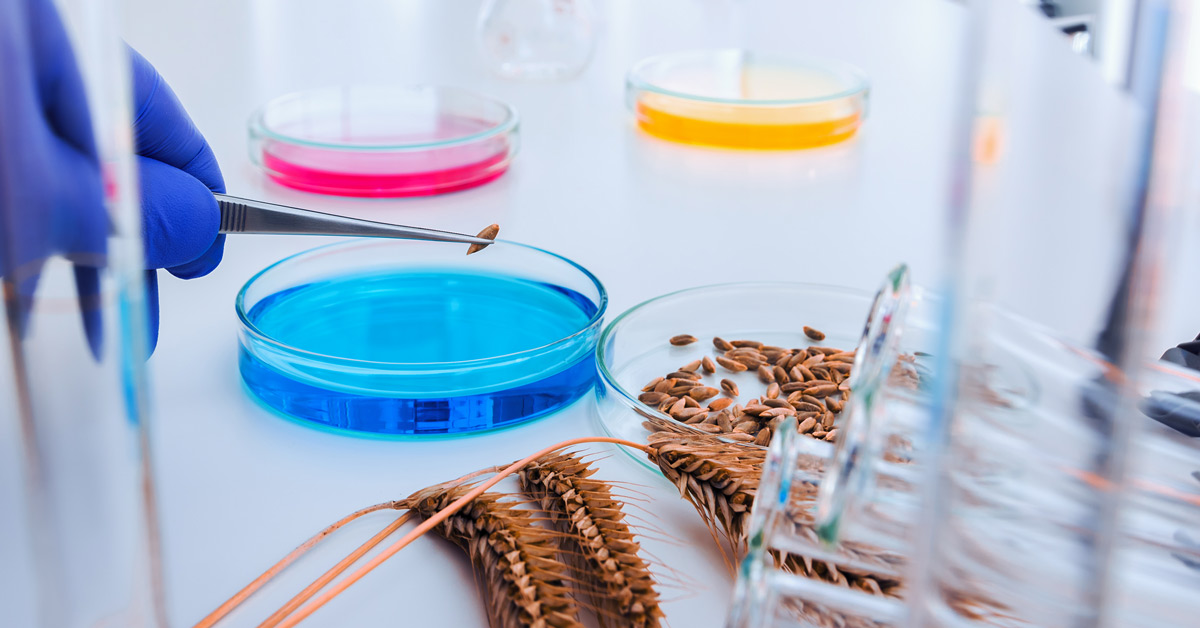 Regulators have given the green light to the sale and use of Argentine-grown GMO wheat in food in Australia and New Zealand. This is a significant milestone for Bioceres, the Argentine firm behind GM HB4 wheat. But it's bad news for rural people in Argentina. The journalist Patricio Eleisegui, author of books about the damage that rural communities in Argentina have suffered due to the GMO model of agriculture, involving large-scale herbicide spraying on GM crops, commented, "More agrotoxic rains are coming for the fumigated villages."
Patricio Eleisegui reports on the government of Argentina's release of Bioceres's GM HB4 wheat, which is engineered to survive being doused with both glyphosate and glufosinate, a herbicide much more toxic than glyphosate. This GM wheat is now heading to the tables of Argentinians. Food industry leaders have opposed the commercial release of GM wheat for years because they think that HB4 will cause the loss of international markets. The Argentine Federation of the Milling Industry (FAIM) said at least 50 countries will stop buying Argentine wheat and the State will lose up to 3.5 bn dollars if the government does not roll back its decision to release the wheat. The Chamber of Grain Exporters (CEC) also criticised the decision, saying, "This ruling causes an enormous commercial risk since all the countries that buy from us do not accept HB4". FAIM and CEC anticipate taking legal action over the issue.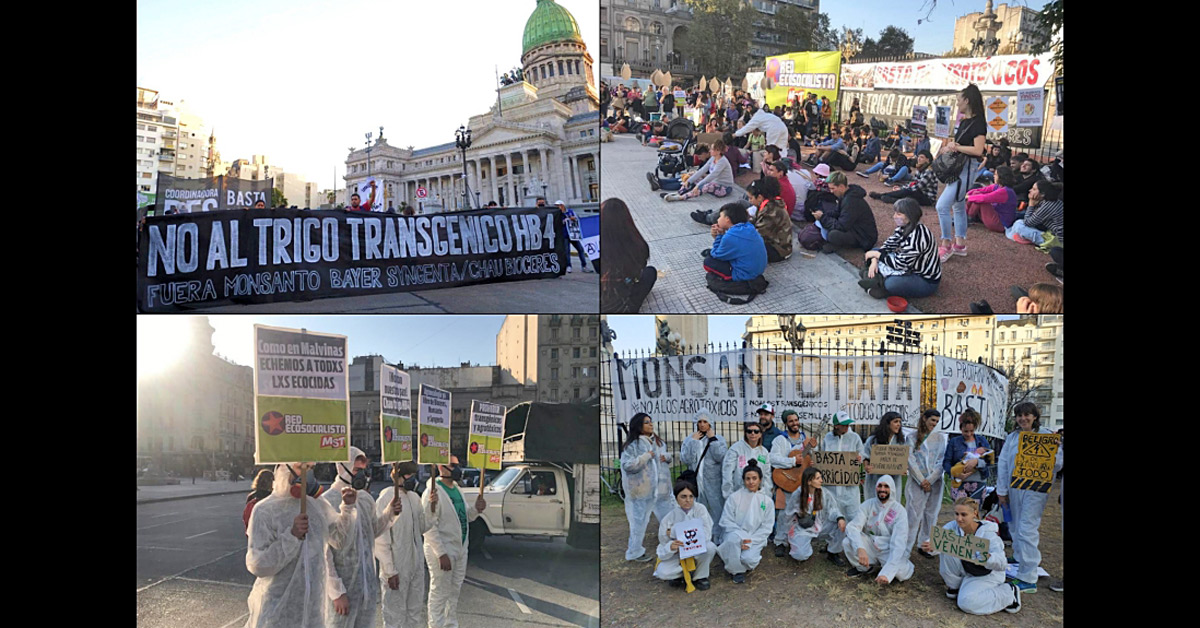 On Saturday 21 May there were protests against the GMO giants and their toxic products in several countries around the world, including France, Switzerland, Venezuela, and Argentina. In Paris the crowd was addressed by Jean-Luc Melanchon, a commanding figure in French politics, who has attacked profit-driven scientific research and called for an immediate ban on glyphosate. In Basel the focus was on Syngenta. In Caracas it was on protecting Venezuela's Seed Law that bans GMO crops. And in Buenos Aires protesters deployed a huge banner saying "No to GMO wheat". The massive use of pesticides on GMO crops was the other focus of the Argentine protest.
Under the hashtag #ConNuestroPanNo (NotInOurBread) renowned Argentine chefs, bakers and food writers are seeking to raise awareness about the dangers of GMO wheat on social media. Among the contributors, Pamela Villar, a well known pastry chef, posted: "Why don't we want more GMOs in our fields? Because they have increased by 1500% the use of agrochemicals that poison the land, the water, the air and our bodies. Because they have displaced more than 200,000 peasant families from the countryside since they appeared in 1996. Because they promote deforestation, and already occupy 80% of our country's arable land, but they do not improve hunger and nutrition."
On Twitter, Argentine scientist Damian Marino described his concerns about the commercialisation of GMO wheat. He wrote that this glyphosate- and glufosinate-tolerant crop will increase the contamination of water and soil in the Pampas, and that gene flow will inevitably contaminate non-GMO wheat. He also noted how, if this GMO wheat is truly drought-tolerant, it will allow it to be grown in new "areas that, even under water stress, constitute key ecosystems that provide fundamental environmental goods and services, drivers of resilience in the face of climate change".
Argentina's Ministry of Agriculture approved and defends HB4 GMO wheat, despite the fact that INTA (National Agricultural Technology Institute) trials have shown that producing wheat in an agroecological way is not only better for the environment but also more profitable than standard chemically intensive production. HB4 GMO wheat gives only two-thirds of the average yield for non-GMO wheat while encouraging further heavy use of toxic herbicides.
Bolivia's Minister of Land and Rural Development says there is no shortage of corn in Bolivia but it's being deliberately stockpiled by large producers to create scarcity in support of the use of GMOs. At a press conference, the Minister for Rural Development and Land, Remmy Gonzales, said, "We are demonstrating that there is no shortage, there is simply stockpiling and speculation by some ill-intentioned people who want to take advantage of the international situation... they should begin to release the grains they have stockpiled."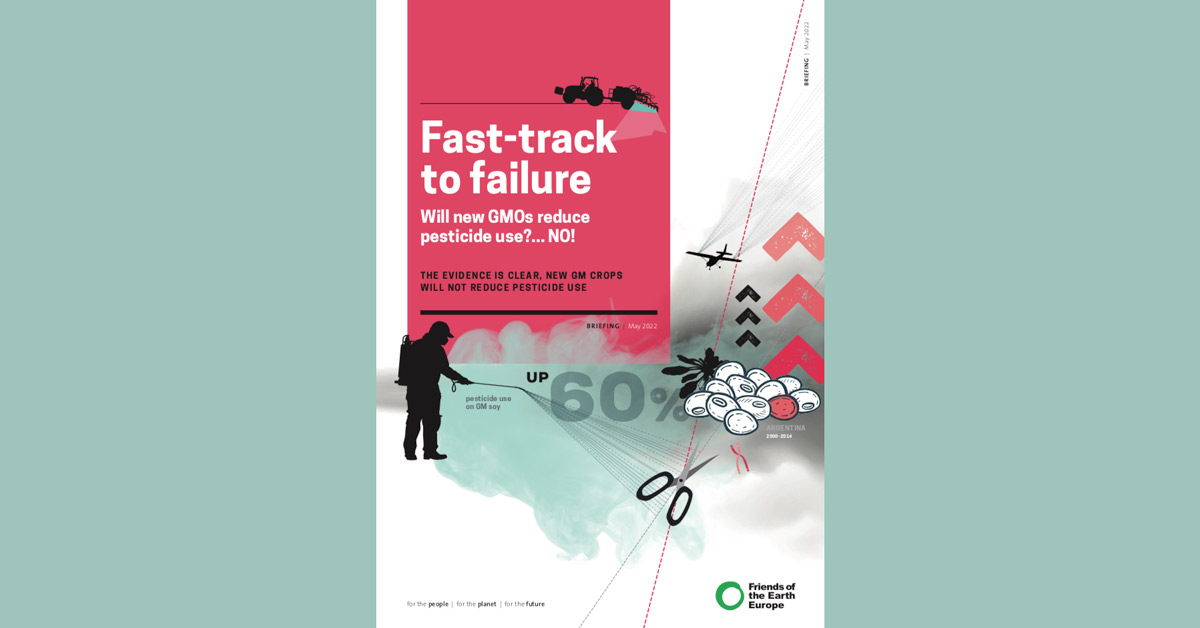 Reducing pesticide use by 50% by 2030 is a central goal of the EU Farm to Fork strategy, which aims to improve the sustainability of the food and farming systems and reverse environmental degradation. The European Commission claims that new genetically modified (GM) plants, especially gene-edited ones, can help achieve that. It is moving ahead with plans to deregulate this new generation of GMOs. A new briefing, written by GMWatch editor Claire Robinson and published by Friends of the Earth Europe, examines the history of first-generation, currently grown GM crops, as well as the new GM crops that are commercialised and in the pipeline. Based on the evidence, new GM crops will not reduce pesticide use. Some are even designed to increase it.
Consumer, environmental, and farmer groups across Canada are denouncing an announcement from Health Canada that will allow private companies to release many new genetically engineered foods without any government oversight. The groups are alarmed that the federal government will now allow product developers to assess the safety of many new gene-edited foods (those with no foreign DNA) with no role for Health Canada regulators. Health Canada's new regulatory guidance will also limit the government's powers to simply asking companies to voluntarily notify the government of new gene-edited foods coming to market.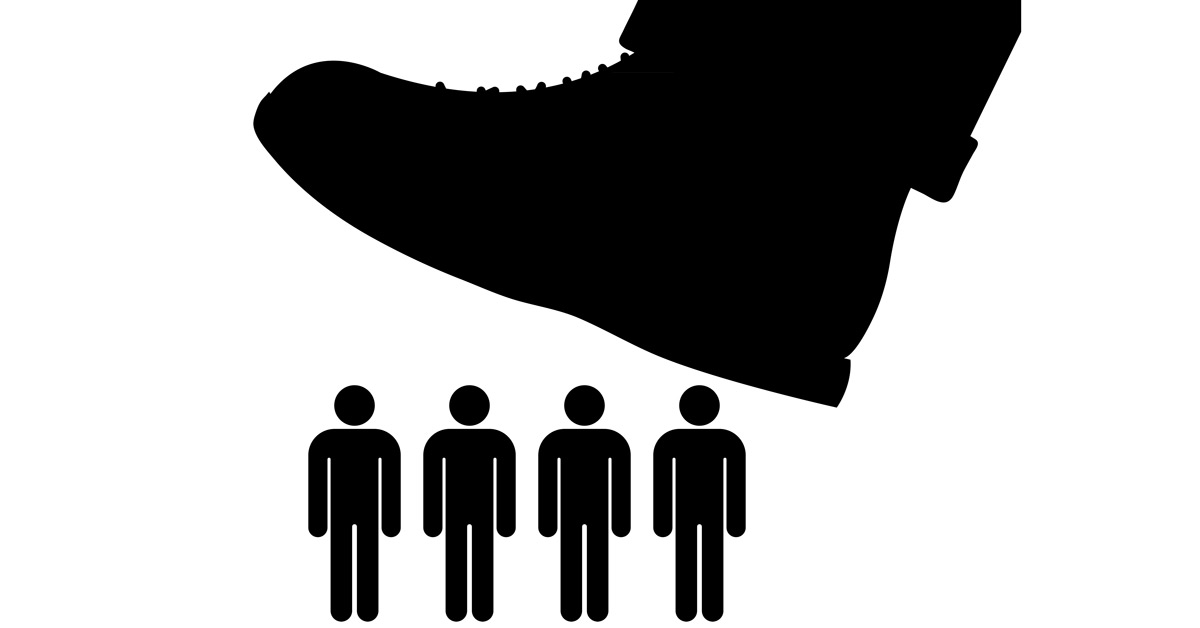 When it comes to unconfined environmental releases of novel gene-edited and gene drive organisms, a "democratic deficit" puts ecosystems and public health in jeopardy, warns a paper by Prof Jennifer Kuzma of NC State University. Prof Kuzma writes that environmental releases of gene-edited and gene drive organisms will likely occur under conditions of high uncertainty and in complex socioecological systems. So public deliberation is especially important to account for diverse interpretations of safety, risks, and benefits; to draw on experiential and public wisdom in areas of proposed release; to mitigate the dangers of technological optimism; and to increase the public legitimacy of decisions.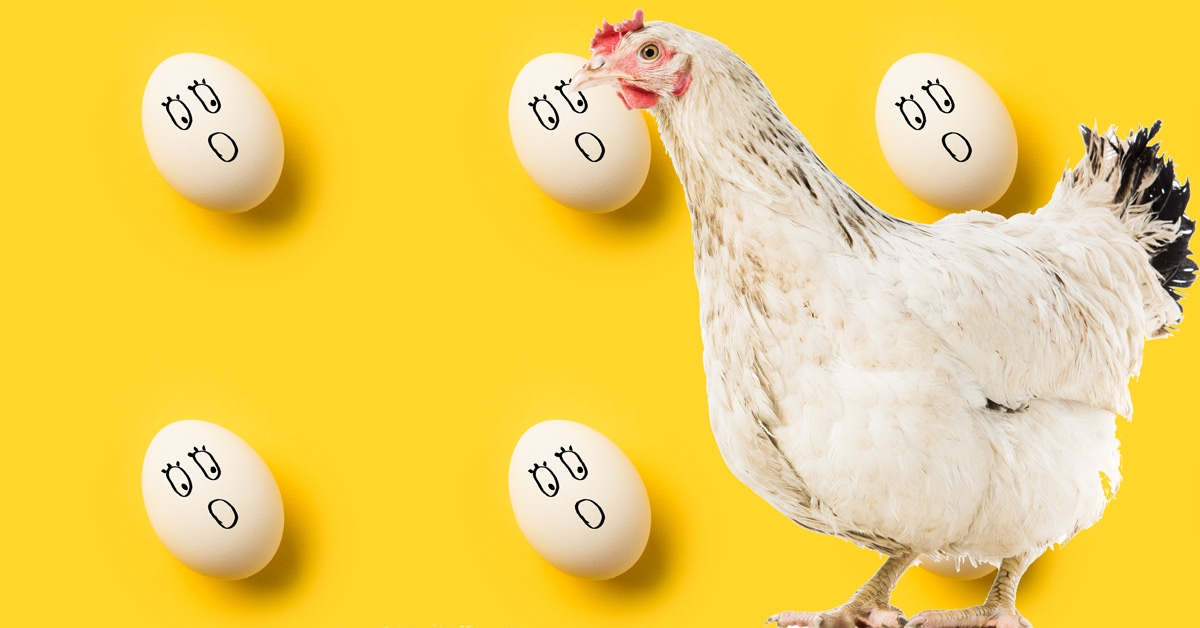 A concept patent has been filed for a method that includes the use of CRISPR/Cas gene editing to generate transgenic birds so that no male offspring are able to hatch. Scientists are proposing this method to be used in chickens, so that only female chicks will hatch, which will then go on to become laying hens for egg production. Currently male chicks of egg-laying breeds are killed when young as they are of no use to the egg or chicken meat industries. The transgenic CRISPR-edited chickens are being hyped as a boon for animal welfare, on the grounds that the technology could "prevent the slaughter of millions of male chickens... which are culled because they don't lay eggs". But a GMWatch investigation shows that such claims are disingenuous in the extreme. In fact, the technology forces mother hens to pass on a lethality (killer) gene, which is intended to kill all male embryos before they hatch from the egg. This could result in health problems for the hens and the escape of dangerous toxic lethality genes into the environment.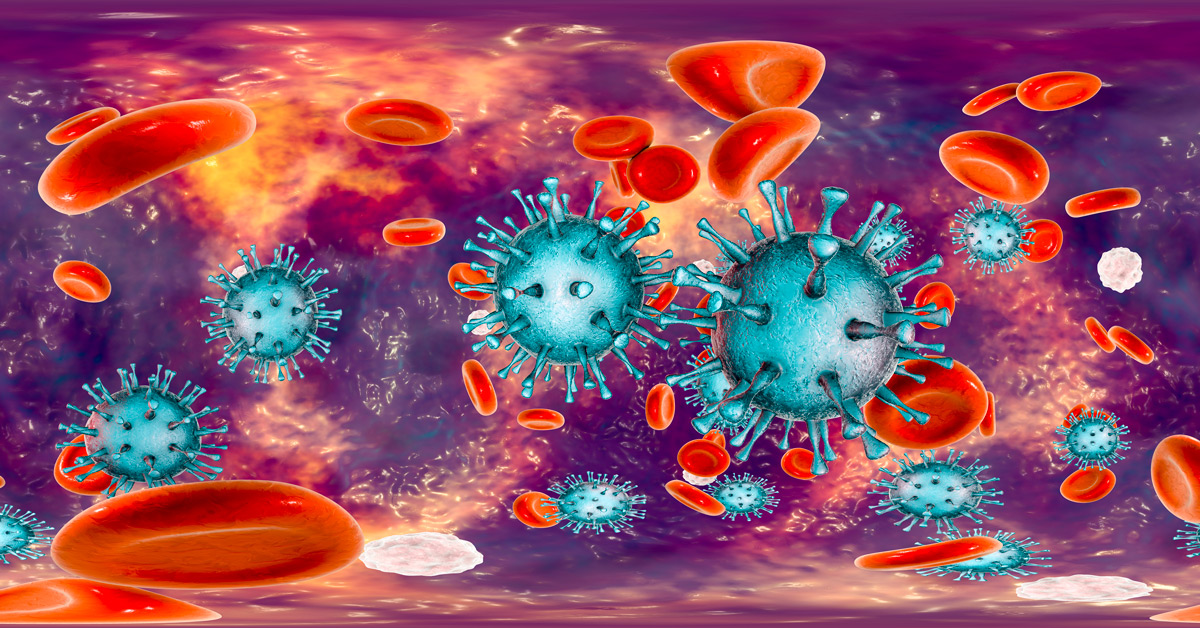 The biotechnology company Revivicor has become embroiled in a scandal over the death of a transplant patient after he received a gene-edited pig heart that turned out to be infected with a pig virus. Arthur Caplan, a bioethicist at New York University, said, "It's a big red flag. Such experiments are tough to justify", if doctors can't prevent or control infection. The doctors in this case were relying on the assurances of Revivicor, which specialises in raising and engineering pigs for organ transplantation, that the organs from their pigs were completely free of pig pathogens. This is a critical issue for two reasons – firstly, the danger of infection to the transplant patient and secondly, the danger of the virus adapting within an immunosuppressed patient's body and then spreading to other humans. The patient died just two months later and now it seems a pig virus may have contributed to his death.
A gene-editing experiment on hamsters turned the docile creatures into aggressive bullies, leaving a team of researchers "really surprised". Using the CRISPR-Cas9 gene-editing tool, scientists "knocked out a receptor of vasopressin", a hormone largely associated with aggression. The scientists thought that this genetic tweak would make hamsters more social and peaceful. But in a surprising turn of events, they became more aggressive. "We were really surprised at the results," said the study's lead author, H. Elliott Albers. "We anticipated that if we eliminated vasopressin activity, we would reduce both aggression and social communication... But the opposite happened."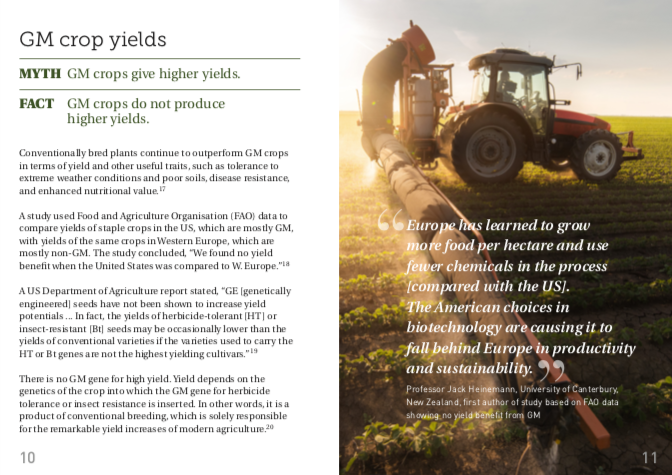 GMWatch has published a booklet giving an easy-to-read introduction to older-style and new GM crops and foods. "GMO Myths and Facts: What they don't want to tell you about genetically modified crops and foods" is sponsored by the Sheepdrove Trust and is available at the link above or via the front page of our website (http://gmwatch.org, top of right hand menu) when viewed on a computer.
The EU Commission's health division has launched a new public consultation on the new wave of genetically modified plants (new GMOs), moving ahead with far-reaching deregulation plans. With this consultation, the EU Commission is yet again following the wish list of some agribusiness lobby groups, as nearly all the questions are framed in a way to support the Commission's deregulation plans. Health Commissioner Stella Kyriakides is giving credit to agribusiness' false promise that new GMOs – currently in the research pipeline stage – would be a useful tool for the transformation of food systems towards sustainability.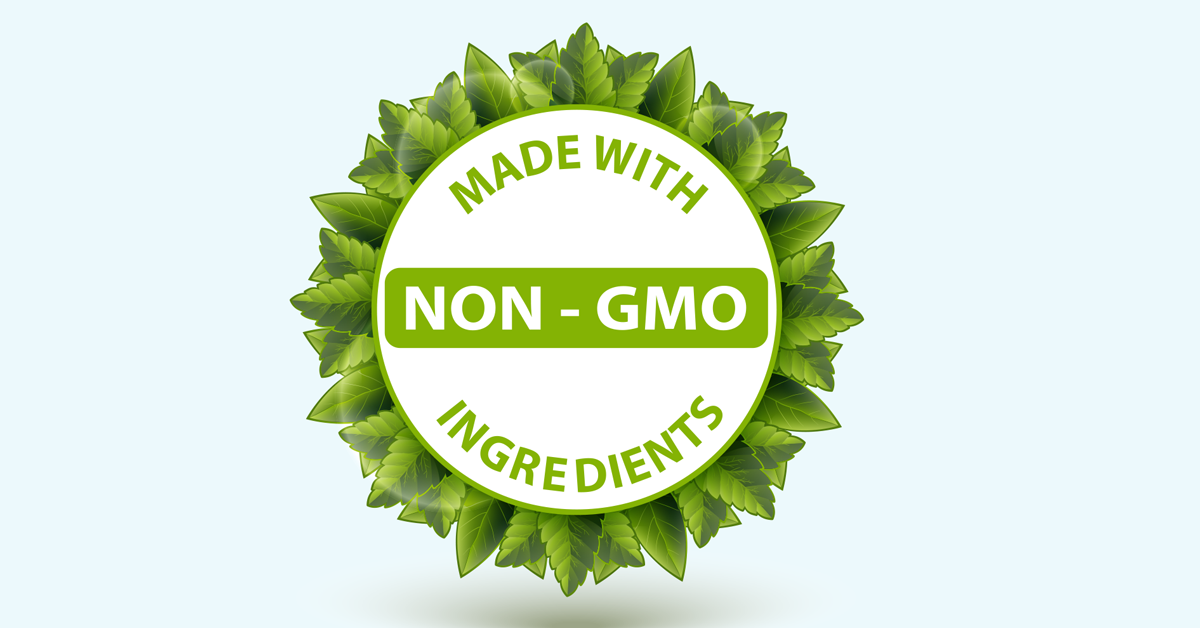 ENGA (the European Non-GMO Industry Association) has warned of the threat that deregulation (see above item) poses to labelling and traceability of new GMOs in EU food. ENGA called on retailers and food producers to take part in the EU Commission's consultation and have their say on the future of their industry. Current regulations mean that GM food is labelled, but if the European Commission goes ahead with its plans to deregulate new GM techniques (such as CRISPR/Cas, TALENs and others), 95% of all new GM plants currently in the pipeline could be excluded from GMO legislation and thus from any transparency requirements.
Big chemical and seed corporations want to push new genetically modified organisms (GMOs) onto the market, forcing GM food onto our fields and plates without us knowing about it. Tell your national ministers and your Members of the European Parliament to keep new GMOs strictly regulated – sign the petition now! [GMW: This petition is hosted on several websites and we have announced it before. You should only sign it once. You can sign wherever you are in the world.]
A video recording of a presentation by GMWatch editor Claire Robinson, on "New GMOs: Threats to Health and Environment", with a Q&A session with Claire and Dr Michael Antoniou, is now available on Youtube. The 30-minute presentation was given in English at a webinar organised by Friends of the Earth Hungary.
Frans Timmermans, vice president of the European Commission and executive vice president for the EU Commission's sustainability strategies, the European Green Deal, has hit back at agro-industry allies who are using the Ukraine war as a "crisis narrative" to scaremonger about food shortages and thus undermine the Green Deal and the related FarmToFork strategy. He tweeted, "EU food supply is currently not at risk. Scaring Europeans into believing that food might run out is incredibly cynical."
Remember how glyphosate and glyphosate-tolerant crops were supposed to mean an end to (or at least a drastic reduction in) tillage, mitigating climate change by reducing greenhouse gas emissions? An important study has found that emerging weed resistance increases tillage intensity and greenhouse gas (GHG) emissions in the US corn–soybean cropping system. This study demolishes claims by GMO industry lobbyists that GM crops have reduced GHG emissions from farmland.
One thing is for certain about glyphosate: Its endless saga of regulatory re-appraisal is never short on surprises. A case in point is the announcement, on May 10, that the European renewal assessment report (RAR) will not be completed until July 2023, rather than the second half of 2022 as initially planned. In a joint statement, the two agencies in charge of the assessment – the European Food Safety Authority (EFSA) and the European Chemicals Agency (ECHA) – cited the large number of contributions by member state experts and the public on the draft report. Pesticide Action Network Europe denounced the mismanagement of the glyphosate file by EFSA and objects to any prolongation of the approval on the grounds that it will put public health at risk.
Exposure to specific human-made chemicals is emerging as a big player in disease – and not necessarily our own environmental exposures but that of our parents and grandparents. A study in rats links exposure to several environmental toxicants (hydrocarbon jet fuel, dioxin, the pesticides permethrin and methoxychlor, plastics, and the herbicides glyphosate and atrazine) with epigenetic (gene regulatory) changes that can be inherited and that promote certain specific diseases. The transgenerational disease observed was similar for all exposures and includes pathologies of the kidney, prostate, and testis, pubertal abnormalities, and obesity.
A study has found that exposure to environmentally relevant concentrations of pesticides can alter gut microbial communities, as demonstrated through faecal samples. Over 300 environmental contaminants and their byproducts, including pesticides, are commonly present in human blood and urine samples.
Wildlife biologist Rod Cumberland is continuing to speak out about the impact of the herbicide glyphosate on New Brunswick forests, even after his dismissal from his college which he claims was due to being outspoken on the subject. "If your glyphosate is so good, and you have such solid research, let everybody sit at the table, discuss the science, and let's look at whether it actually is or not," Cumberland said. Cumberland, who was formerly the chief deer biologist for New Brunswick, claims the heavy use of glyphosate in forestry has devastated the province's white-tailed deer population, which has plummeted by over 70% since the mid-1980s.
A new study finds that glyphosate residues in soil affect phytohormones in plants and interfere with biochemical processes, which determine the plants' responses to their environment. At the farm scale, these changes could affect beneficial insects such as predatory or pollinating insects, which is likely to affect essential ecosystem services.
AMPA, the primary metabolite of glyphosate, has been shown to be associated with DNA oxidative stress in children for the first time, in a new scientific article. No such association was found with glyphosate. Similar significant associations with DNA oxidative stress were shown for other pesticide metabolites – the pyrethroid metabolite 3-PBA and the chlorpyrifos metabolite TCPy.
In a study led by civil society organizations, 1098 samples of maize landraces (locally adapted traditional varieties) were collected in the Brazilian Semi-arid Region between 2018 and 2021 and analysed. The tests revealed 34% of samples with presence of GM proteins, with up to seven different GM events in the same sample. Commercial approval of GM varieties in Brazil occurs at a faster pace than the country's ability to adopt effective measures to protect landraces and farmers' seed-management systems. The authors conclude that there is a direct relationship between lax rules regulating commercial releases of GM maize and the increase in transgene flow into landraces in the region.
Gujarat GM Bt cotton seed has made its way into Punjab illegally, with farmers falling for the claims of traders that the seed was pink bollworm resistant. The Punjab Agriculture Department has warned that there is no seed that can stop the attack of whitefly or pink bollworm. Pink bollworm has reportedly infested the seed even before the farmers plant it. [GMW: GM Bt cotton is still falsely promoted as bollworm resistant in India, despite its multiple failures against the pink bollworm.]
The minister of agriculture for the Indian state of Telangana has asked farmers not to plant GM Bt cotton seeds, as they could have an adverse impact on the soil and the growers.
Debal Deb has conserved 1,200 climate resilient rice varieties. He writes that it's crucial to conserve traditional seeds and that we don't need genetically modified ones: "Farming can face adverse times like drought and floods only when you have traditional seeds. On my farm in Odisha, we have 1,200 traditional rice varieties, sourced from farmers across India, which can grow in such conditions."
An Indian firm contracted to supply GM cotton seed to Kenyan farmers, Mahyco, has stopped distribution of the planting material, dealing a blow to President Uhuru Kenyatta's manufacturing agenda.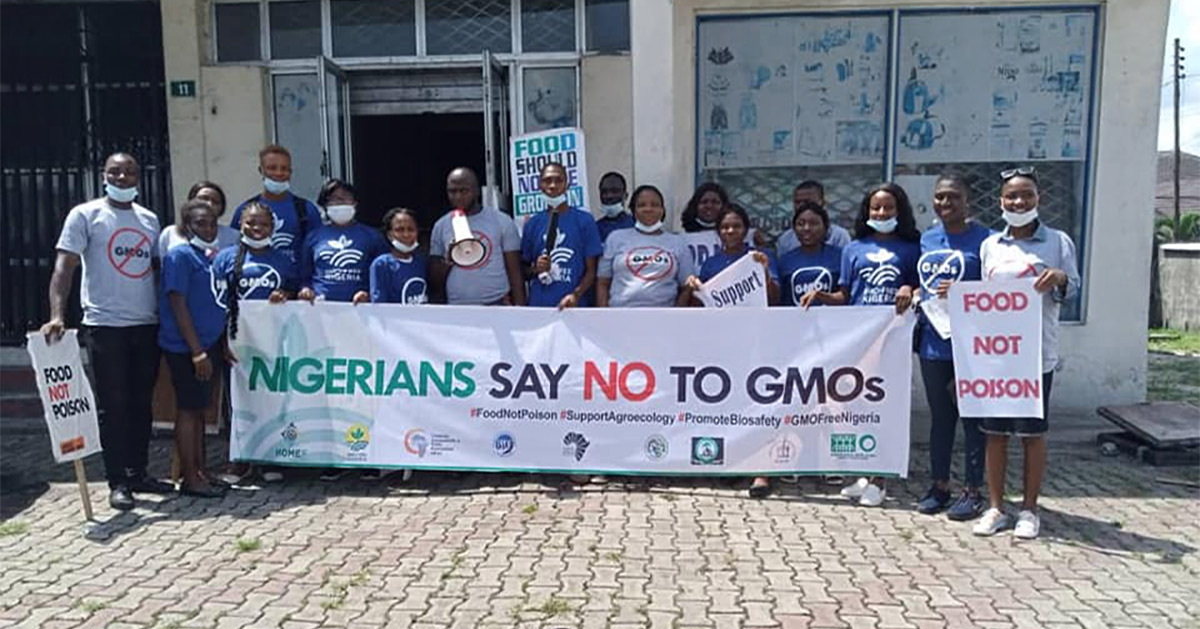 Groups including Health of Mother Earth Foundation (HOMEF) have applauded the Senate for considering a bill to review Nigeria's National Biosafety Management Agency (NBMA) Act with the aim of protecting food safety and public interests in Nigeria. Nnimmo Bassey, director of HOMEF, commented, "This is a huge milestone towards defending the rights of Nigerian citizens to safe food and environment."
Nnimmo Bassey, the head of HOMEF, said GM cowpeas have already been given to farmers across Nigeria who have planted, harvested, and eaten them. He said, "The promoters of this variety did not tell the farmers that they were being given GM beans to plant. The excuse given by a top official of the National Biotechnology Development Agency (NABDA) is that they could not explain what GMOs are to the poor farmers. They merely told the farmers that they were being given improved varieties. Deception is not a scientific tool for disseminating any product. " Bassey stated that GM beans would impoverish Nigerian farmers, erode biodiversity, and pollute neighbouring countries, and called for a ban on GM seeds in Nigeria.
Researchers working to identify genes that control the development of bread wheat "spikelets" have unexpectedly discovered a potential way to increase protein content by up to 25%, without the trade-off of reduced yield. Thus far it doesn't involve GM.
California-based Impossible Foods is making its European debut in the UK with the launch of plant-based chicken nuggets and sausage patties, formulated without its flagship soy leghemoglobin ingredient, which is derived from GMO yeast and is not yet approved in the UK or the EU.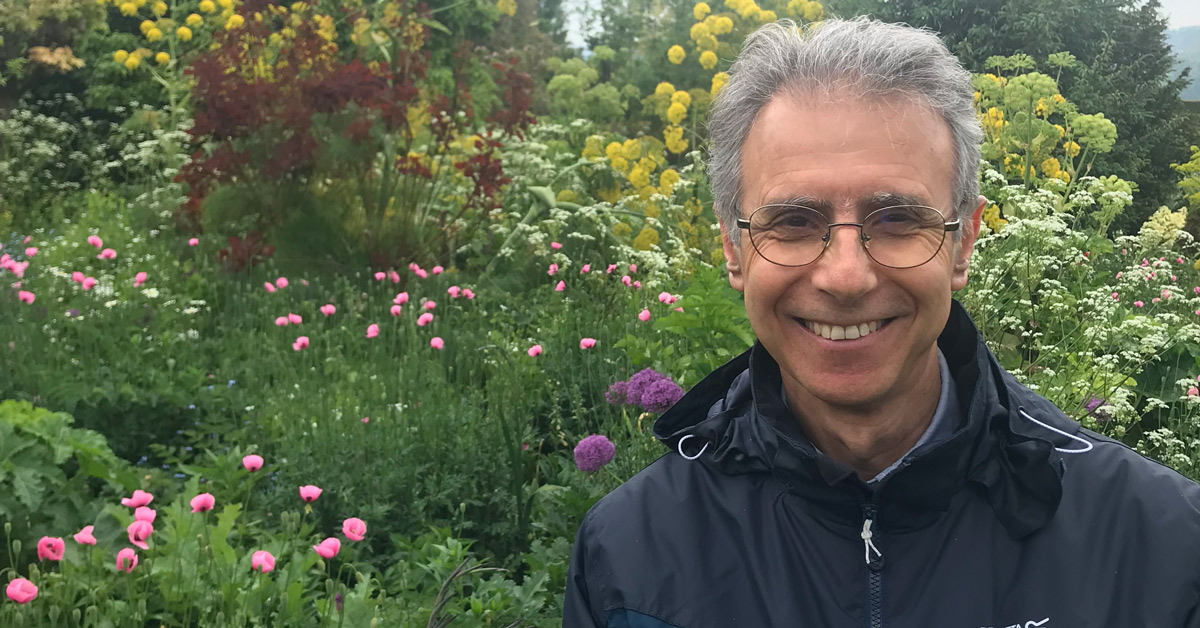 In an interview with Patrick Holden of the Sustainable Food Trust, Dr Michael Antoniou talks about the impacts of GMOs on our personal and planetary health. He discusses the dangers of gene editing and how consumers may unwittingly find themselves no longer able to avoid GM products, as government regulation is weakened. With his research team he has also pioneered research into the impact of glyphosate, the globally used herbicide also known as Roundup, with shocking impacts on mammalian health.
A new report, "Forbidden fruit: The dramatic rise in dangerous pesticides found on fruits and vegetables sold in Europe and evidence that governments are failing their legal obligations", shows that citizens have been exposed to a dramatic rise in the frequency and intensity of residues of the most toxic pesticides on fruits and vegetables grown in the EU. This contradicts official claims that toxic pesticide use is declining and exposes the failure of Member States to implement EU Regulation and protect consumers. The increased exposure also runs in the opposite direction to the pesticide reduction target of the Farm to Fork Strategy.
The Institute for Responsible Technology has published a very touching video tribute to Dr Árpád Pusztai, the public interest scientist whose experiments woke up the world to the dangers of GM crops, and who died in December last year. The video shows interview footage of Arpad and describes the findings and significance of his experiments.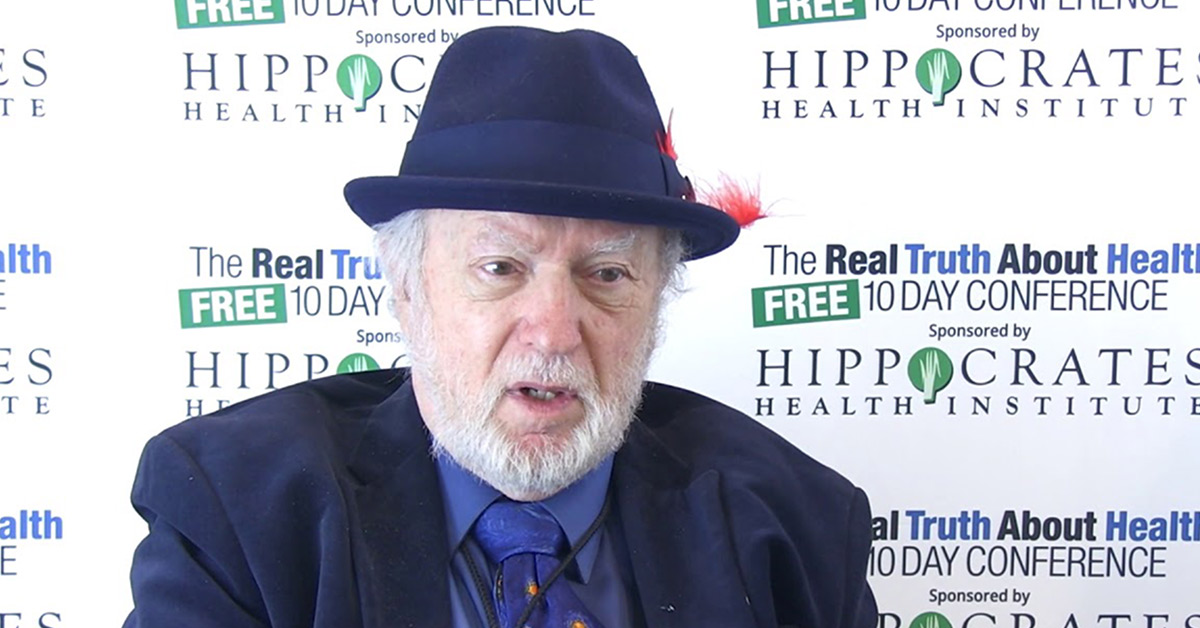 We were sad to hear that on 23 April Sheldon Krimsky, who for over more than 40 years made major contributions to the debate on genetic engineering, passed away in Cambridge, Massachusetts, at the age of 80. Stuart Newman, a founding member of the Council for Responsible Genetics that Krimsky headed and a professor of cell biology and anatomy at New York Medical College, tweeted, "I am very sorry to report the death of my friend and colleague Sheldon Krimsky. Shelly was a scholar who chronicled corruption in, and misuse of, science, and an activist of the highest integrity in opposition to these practices. " In an interview, Krimsky famously remarked, "The proponents of GMOs think it's a golden goose. It'll solve world hunger; it'll be able to solve climate change issues, all kinds of things. So far we don't have any evidence that any of this is true." Read the rest of our tribute here.