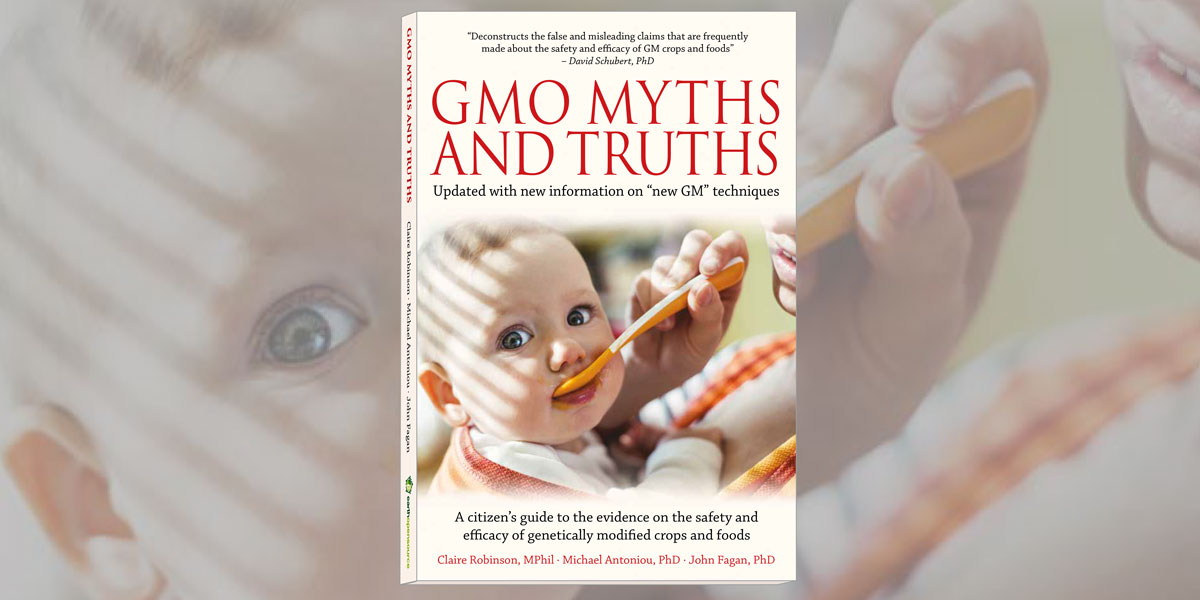 The book, GMO Myths and Truths: A Citizen's Guide to the Evidence on the Safety and Efficacy of Genetically Modified Crops and Foods, is now in its 4th edition. Available from Amazon and Chelsea Green Publishing, the 4th edition contains a whole new chapter on gene editing. The book is co-authored by Claire Robinson, who is also the managing editor of GMWatch, and two genetic engineers: Michael Antoniou, PhD of King's College London; and John Fagan, PhD, who pioneered GMO testing methods and is the recent co-founder of Health Research Institute Laboratories.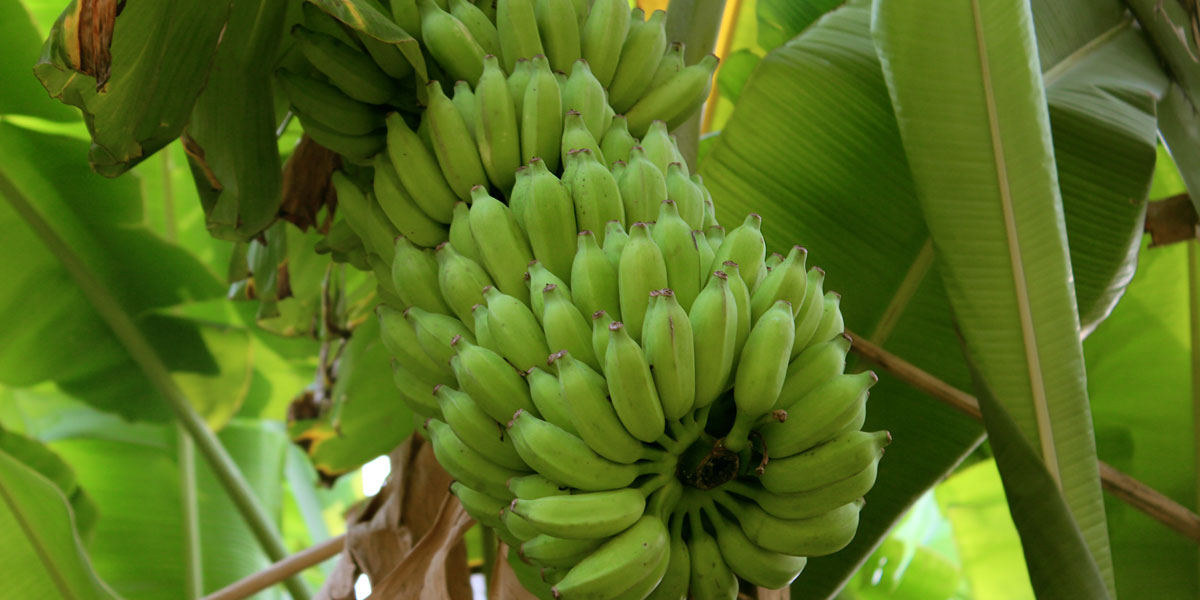 "Many plants are naturally GMO, research finds", trumpets an article on the pro-GMO Cornell Alliance for Science website. It says, "Dozens of plants, including bananas, peanuts, Surinam cherries, hops, cranberries and tea, contain the Agrobacterium microbe — the very same bacterium that scientists typically use to create GM crops." But in reality, this research finding is neither new nor surprising. And contrary to the impression created by the article, it doesn't mean that GMOs should be deregulated. We explain why with lots of great quotes from scientists.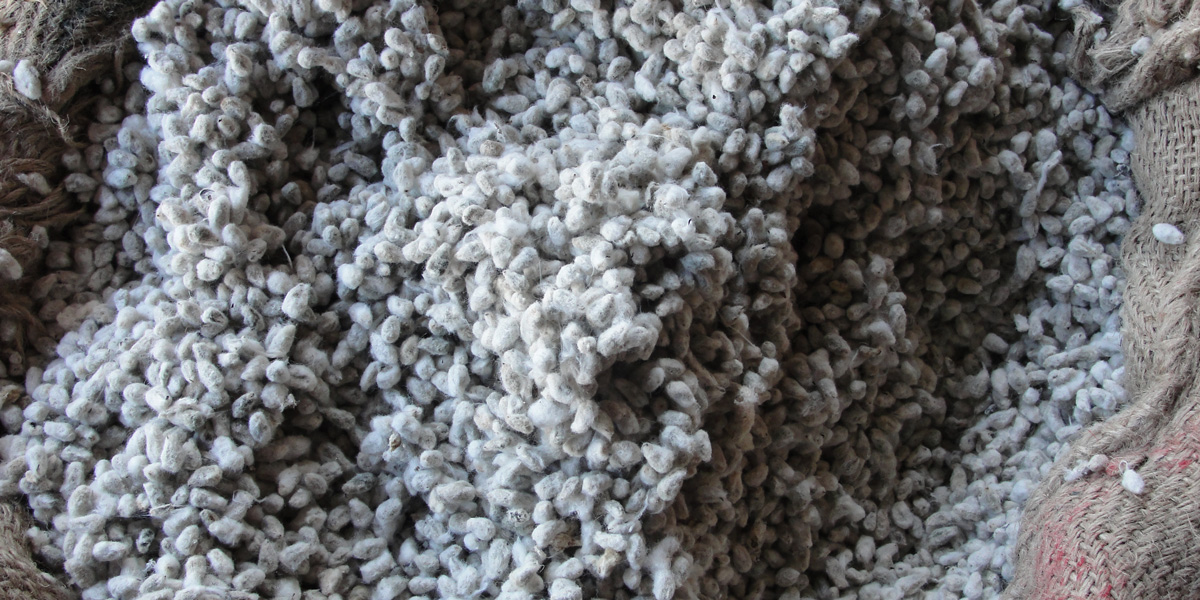 US FDA (Food and Drug Administration) regulators have approved a new type of GM cotton, the seed of which is to be used for human and animal consumption. The cotton, developed by researchers at Texas A&M University, is being touted as a protein-rich way to feed the poor and hungry. However, the many risks of this GM food are being ignored. GMWatch explains what they are.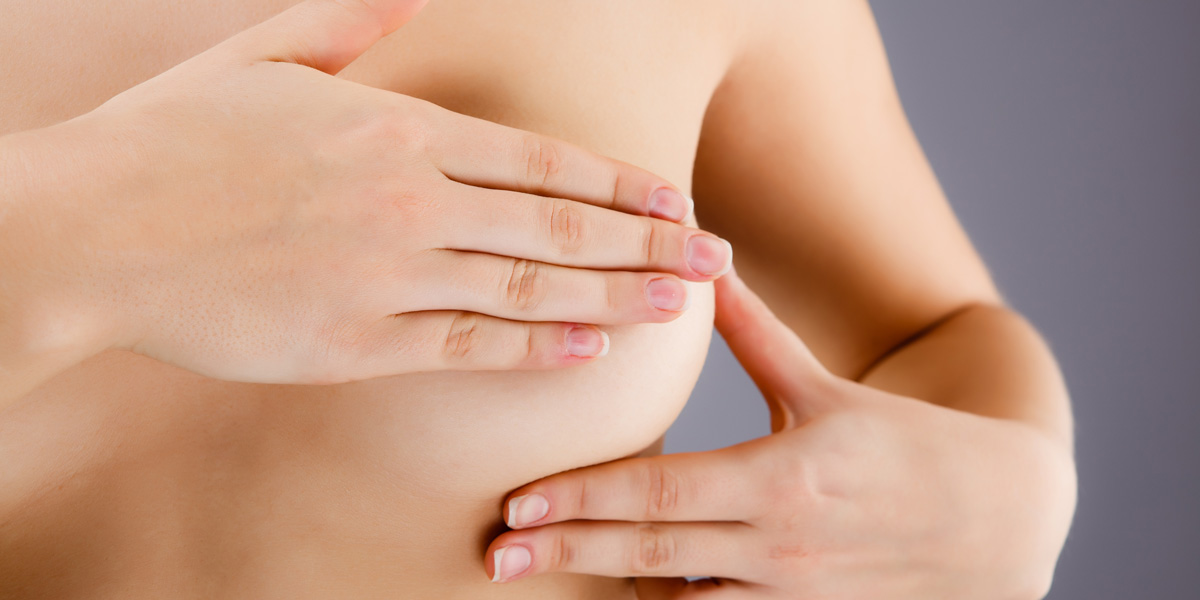 A new study adds to the ever-growing pile of evidence in support of the cancer-causing potential of the weedkiller active ingredient glyphosate. Glyphosate herbicides like Roundup are used on over 85% of GM crops. The study shows that a very low concentration of glyphosate (in the parts per trillion range and thus environmentally relevant for everyone) can trigger breast cancer when combined with another risk factor, a type of gene regulatory molecule that is present in all humans.
Moms Across America has released a video interview with molecular geneticist Dr Michael Antoniou on the new research (see above) that showed glyphosate primed human breast cells to be more susceptible to cancer.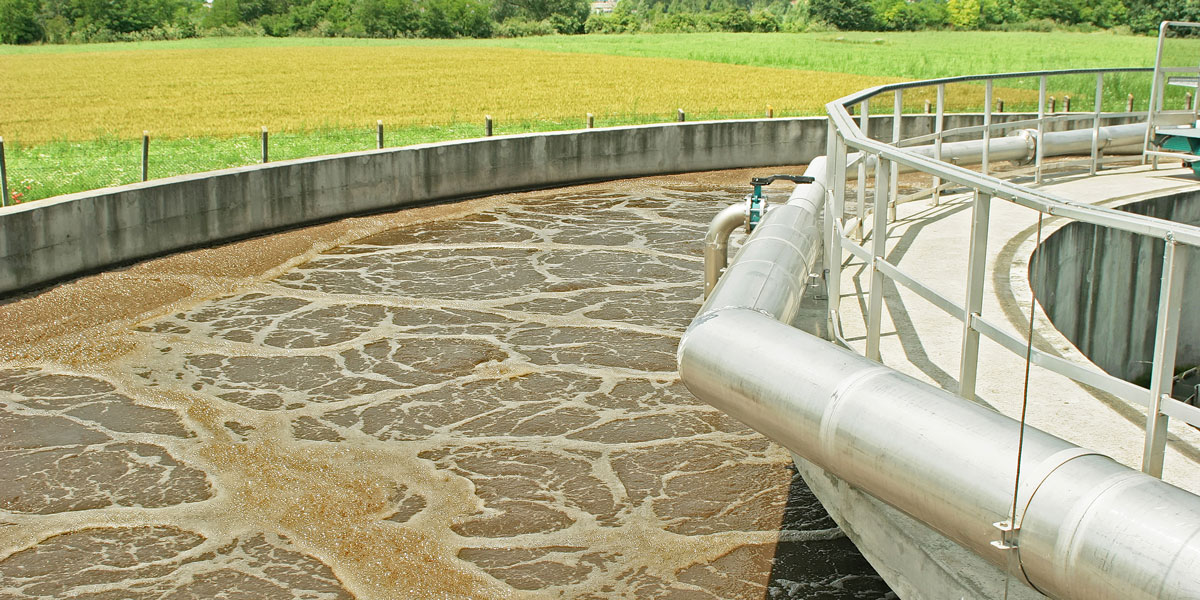 Antibiotic-resistant genes that have been inserted into GM foods are able to withstand conventional wastewater treatments. The findings, contained in a research paper published recently in the journal Biotechnology and Bioengineering, might point to a previously unknown way that bacteria may become resistant to life-saving antibiotics. Antibiotic resistance, which bacteria adopt in response to interactions with the drugs, is increasing around the world and threatens the ability to treat many common infections and diseases.
After more than 10 years of battling Monsanto's "bogus" drought tolerant maize project, the African Centre for Biodiversity (ACB) has welcomed the decision by the Minister of Agriculture, Ms Thoko Didiza, upholding the decision by the Executive Council/GMO Act and the appeal board to reject Monsanto's application for the commercial cultivation of its triple-stacked "drought-tolerant" GM maize seed. The Minister's decision was made following the failure of the GM varieties to increase yield under drought conditions during repeated field trials in South Africa.
In Burkina Faso, West Africa, the Target Malaria project, funded by Bill Gates and the Pentagon's research wing DARPA, has released GM mosquitoes in preparation for a future release of gene drive mosquitoes. Gene drives are an extreme form of genetic engineering in which GM traits are designed to be passed into an entire population in order to change or eradicate it. In Burkina Faso, Target Malaria is ignoring opposition to gene drives and exploiting locals through questionable experiments that have exposed them to malaria, all for the sake of seeing its multi-million dollar project come to term.
In the absence of an effective vaccine for dengue fever, Zika fever, chikungunya and other mosquito-borne diseases, researchers have developed genetic strategies to reduce mosquito populations. One such strategy involves the release into the wild of GM mosquitoes that express a lethal gene. An interdisciplinary group of authors say that "recent decisions to deploy GM mosquitoes have not been made responsibly". They add, "There are concerns that the introduction of GM genes into non-target species could have negative consequences for both human and environmental health."
The meatless Impossible Burger is made with a GMO substance, soy leghemoglobin, which makes the burgers appear to "bleed". Because this GMO substance had never been consumed by humans, it needed FDA approval as a colour additive. Despite concerns raised by the Center for Food Safety (CFS), FDA approved this new colour additive unusually quickly. Until FDA responds to the CFS's objections, raw Impossible Burgers cannot be sold in grocery stores. But grocery stores are selling raw Impossible Burgers illegally. Sign the petition telling FDA to get GMO heme out of supermarkets until independent testing is done!
If you've eaten a GMO-containing Impossible Burger and experienced an adverse reaction, please take GMO Free USA's health survey.
A Midwestern company's quest to genetically engineer the world's first hornless dairy cows hit a snag when FDA researchers discovered extra genes in the cows that weren't supposed to be there. The mistakes FDA caught – but the company missed – highlight the importance of government oversight of gene editing at a time when industry groups are pushing for deregulation.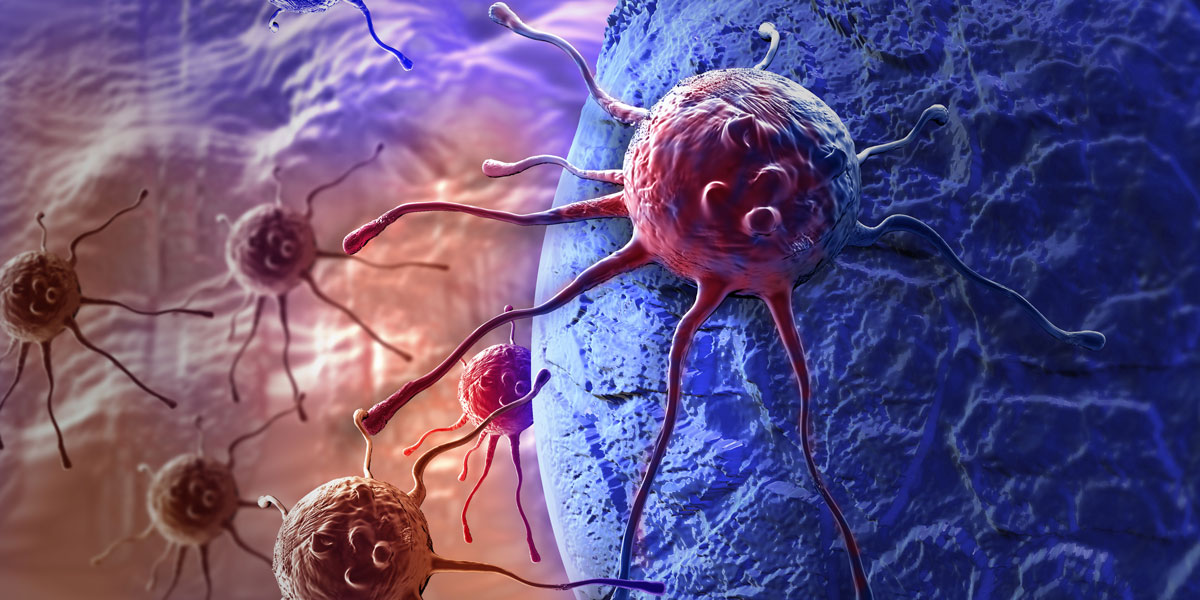 A new review of carcinogenicity assessments of pesticide active ingredients shows 40 percent were not carried out in compliance with existing European guidelines, leading to possible continued exposure of farmers and consumers to cancer-causing pesticides. In 30 percent of the cases, significant details were missing from the dossiers, raising uncertainties about how European authorities came to the conclusion they did.
Bayer's top exec on pesticides suggested the agrichemical giant would consider legal action if the EU decides to ban the world's most-used herbicide glyphosate in late 2022. Political pressure to get rid of the substance in Europe is mounting, with Germany the latest government to announce a phase-out. The French government and the Austrian parliament have also signalled their intent to do away with glyphosate.
(German language article)
Rolling and crimping have been identified as effective alternatives to glyphosate when destroying cover crops, a recent farmer-led trial has found. The research found that mechanical alternatives appeared to be equally good at cover crop destruction than the widely used herbicide. The field lab, co-ordinated by the not-for-profit Innovative Farmers network, also found that using the mechanical methods did not negatively affect yields of the subsequent crop.
RHS (Royal Horticultural Society) Retail is selling off its stock of glyphosate-based herbicide products such as Roundup ahead of ending stocking these products by January 2020. The RHS also aims to end retail sales of bagged peat by 2020. Dobbies Garden Centres delisted glyphosate-based products in May, while Morrisons and other retailers are doing the same.
At a meeting of the Florida Fish and Wildlife Conservation Commission (FWC) meeting, speakers demanded that the FWC suspend herbicide application on lakes and seriously modify its approach to weed management. Mike Knepper of Stuart told the commissioners, "The people of Florida are sick of you killing our environment and I'm here to tell you, there is a tsunami headed your way. You can't stop it because there is too many of us."
The use of herbicides has become a mainstay of conventional farmers' weed control strategy. Cracks have, however, started to show in this method of weed control as they have become ever more resistant to the herbicides. According to Dr Nicola Cannon of the Royal Agricultural University (RAU), the weeds are only weakened initially and are not killed. Cannon says more innovative techniques are needed.
Investment analyst Patrick Kroneman says he has dumped his Bayer stock. Kroneman writes, "With the acquisition of Monsanto, Bayer seems increasingly to have bitten of more than it can chew. The handling of Bayer's management of the Roundup issue has resulted in more claims and likely a higher hit to the company. Fighting in court looks to lengthen the issue, give Bayer the same bad name that was formally associated with Monsanto and higher costs. In absence of a change of management at Bayer, it's better to wait it out and chase other investments."
Cliff Sissons, from British Columbia, Canada, is suing Monsanto/Bayer, alleging that exposure to the company's Roundup herbicide caused his non-Hodgkin's lymphoma. Sissons is also suing the retailers Canadian Tire and Home Hardware for selling an unsafe product.
For the first time in Australia, a farmer has launched legal action against Monsanto/Bayer, claiming that the company's Roundup caused his cancer. The case follows that of a 54-year-old Melbourne gardener who launched legal action against the company in June.
A high-ranking New Zealand scientist is calling on the country's environmental regulators to recognise the cancer risk associated with the weedkiller glyphosate. Massey University associate professor Andrea 't Mannetje sat on the IARC working group in 2015, which found the chemical was a "probable carcinogen". But that report has been ignored by New Zealand regulators. Ms 't Mannetje said, "The human evidence suggests from epidemiological studies that exposure to glyphosate, particularly long-term exposure over multiple years, is associated with Non-Hodgkin's lymphoma."
According to a new poll conducted by SumOfUs, 85 percent of people in Belgium, 79 percent in Ireland, and 92 percent in Spain want a glyphosate ban, and they want it now. Sign the petition telling the government of your country to ban glyphosate now!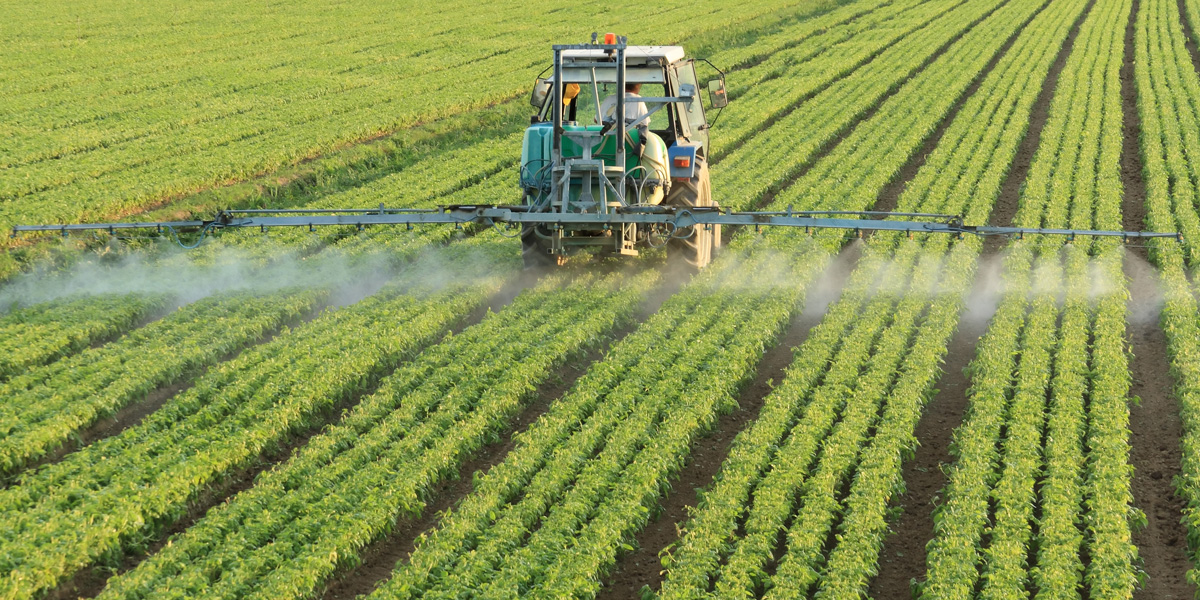 Pesticide formulations as sold and used must be tested in long-term toxicity and carcinogenicity tests, according to a new ruling from the European Court of Justice that is set to challenge the authorisation of pesticide formulations throughout the EU. Currently in EU pesticide authorisations, only the pesticide's declared "active substance", e.g. glyphosate in the case of Roundup, are tested for long-term toxicity and carcinogenicity in studies sponsored by the industry applicant. And the EU's food safety agency EFSA only considers the results of these studies on the isolated "active substance", while ignoring the toxic effects of the complete pesticide formulations as sold and used.
In the US, draft guidelines proposed by the Food and Drugs Administration (FDA) plan to regulate any animal whose genome has been modified. The approach chosen embraces almost all modern biotechnologies of genetic modification, beyond the techniques inserting foreign DNA. The draft has upset the pro-GMO lobby; however, the proposed requirements to obtain a commercial authorization partly meet the dreams of European opponents to GMOs.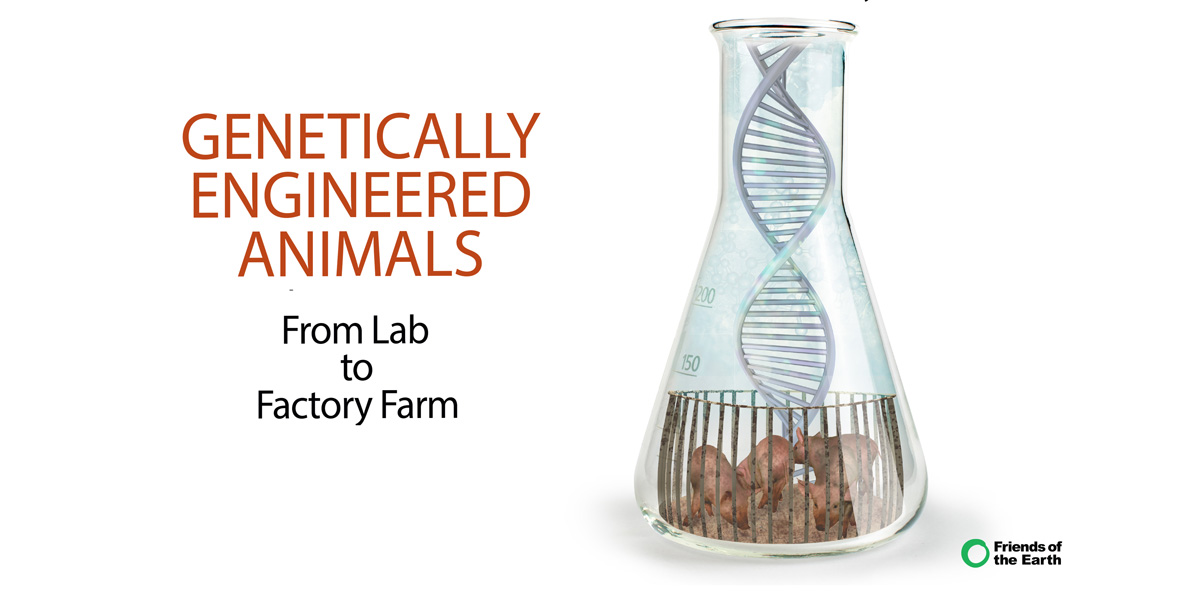 In a discussion of gene-edited animals, Michael Hansen, senior staff scientist for Consumer Reports, said questions over gene editing's potential to make unintended changes to DNA sequences show the need for strict regulation. Some gene-edited animals developed by researchers in China and other countries have been born with unexpected deformities, and others died early. Dr Hansen predicts that wide adoption of gene-editing technology would likely drive interest in organic and non-GMO pork products, similar to recent growth in sales of food made from nonmodified crops. "Consumers and food companies are saying, we want transparency," Dr Hansen said.
What is often missing from CRISPR debates is an understanding of technical limitations that could impact how and when CRISPR is used in human gene-editing applications, writes David Edgell, professor of biochemistry at Western University, Canada. One of the biggest issues when trying to modify human DNA is the problem of off-target effects. [GMW comment: While Edgell's article is about medical applications in humans of the CRISPR gene-editing tool, the same problem of off-target effects (as well as unintended effects at the on-target editing site) occurs in the gene editing of food crops and animals.]
MEPs have opposed the EU Commission's plans to authorise imports of products containing three glyphosate and glufosinate ammonium-resistant GMOs, in non-binding resolutions. MEPs also held a debate with the European Commission on the authorisation process for GMO imports, the shortcomings of which have been regularly pointed out by Parliament.
The EU should give higher priority to the protection of health and the environment, but when it comes to GM plants, the current standards of risk assessment are not sufficient to fulfil the legal requirements, writes Christoph Then, executive director at Testbiotech. The EU Parliament has in recent years adopted around 40 resolutions against further approvals for the import of GM plants. One of the criticisms was a lack of adequate and sufficient risk assessment. Experts from several member states raised similar criticism. Nevertheless, the EU Commission gave green light to all these imports.
MEPs have voted in favour of a resolution stating that plants obtained through conventional breeding processes, such as crossing and selection, must not become patentable. They fear that allowing natural plant varieties to be patented would concentrate plant breeding material in the hands of a few powerful multinational companies. The resulting loss of genetic variety could in turn endanger food security and raise food prices.
The US Agency for International Development (USAID) plans to invest $70 million in new agricultural biotechnology initiatives, which, according to the Cornell Alliance for Science, will "help deal with food insecurity challenges across the world".
The US and Japan have wrapped up negotiations over a farm-focused trade deal, according to a Japanese government official. The proposals were presented to Trump and Prime Minister Shinzo Abe ahead of their meeting today at the UN General Assembly. GMWatch wonders if this explains Japan's decision to de-regulate gene-edited products, a move that will delight the US government.
In the Brazilian Amazon region, the rhetoric of President Jair Bolsonaro seems to have played a role in the deforestation surge. Bolsonaro has vowed to loosen restrictions on development in the Amazon, a message that has deeply resonated with farmers and ranchers. Fines for environmental crimes have dropped sharply since he took office at the start of this year, which has helped create a climate of impunity. As a result, agricultural producers have been emboldened to deforest more land. The land is mostly being cleared to grow GM soy.
More than 500 million bees were found dead in Brazil over a three-month period earlier in 2019. Now scientists are linking these mass die-offs to an increase in pesticide use, fuelled by the weakening of chemical regulations by the Bolsonaro administration.
The Gran Chaco in South America is one of the world's largest and most threatened forests. It has far more biodiversity than the Amazon rainforest. But it's being destroyed fast, mostly for the expansion of GM soy cultivation.
Argentina is a major producer of GM crops – but there is a potential market for non-GM foods with a majority (over 60%) of consumers polled willing to pay a 50% premium, according to recent research.
The US embassy in Colombia banned a governor and a human rights attorney from entering the US in a continuation of its practice of using visas to coerce politicians, experts and journalists. "They took my visa that allowed me to enter the United States," Nariño Governor Camilo Romero said. "I was invited to the climate week in New York, to explain everything we have done in defence of the environment in Nariño: no to fracking, no to glyphosate, yes to crop substitution." The US has pressed Colombia to resume aerial spraying of glyphosate on coca crops. Romero, who has been a vocal opponent of the spraying, said he was not given a reason for the action.
The National Assembly Standing Committee on National Food Security and Research in Pakistan was informed by the Secretary of the Ministry of National Food Security and Research, Dr Muhammad Hashim Popalzi, that due to health and environmental issues, the import of GM maize seed was banned. He also told the Committee that other three Ministries, including Health, Climate Change, and Commerce had also suggested imposing a ban on the import of GMO maize seeds in order to avoid any threat for local crops and to allow further studies on the safety of these varieties.
As the backdoor entry of illegal GM seeds into India gains momentum in the name of progress and giving farmers a choice, the unsatisfactory performance of the country's first GM crop, Bt cotton, is not being examined critically, writes journalist Meena Menon in an informative article.
There is conclusive evidence that GM Bt cotton has failed in India and that the monetary value of Bt cotton produced in farmers' fields does not differ from the value of non-Bt cotton, according to an article focusing on the experience of women farmers with the crop. The article also states, "Women reported about adverse health consequences of workings in the Bt cotton fields: Persistent skin rash, blacking of toe nails, irritation and itching of eyes, and prolonged chronic coughs."
Illegal GM Bt and herbicide-tolerant cotton (grown with glyphosate) is racing into Odisha, India. The result: this biodiversity hotspot, rich in indigenous millets, rice varieties and forest foods, is seeing an alarming ecological shift, sparking crises at the level of the individual household and the climate.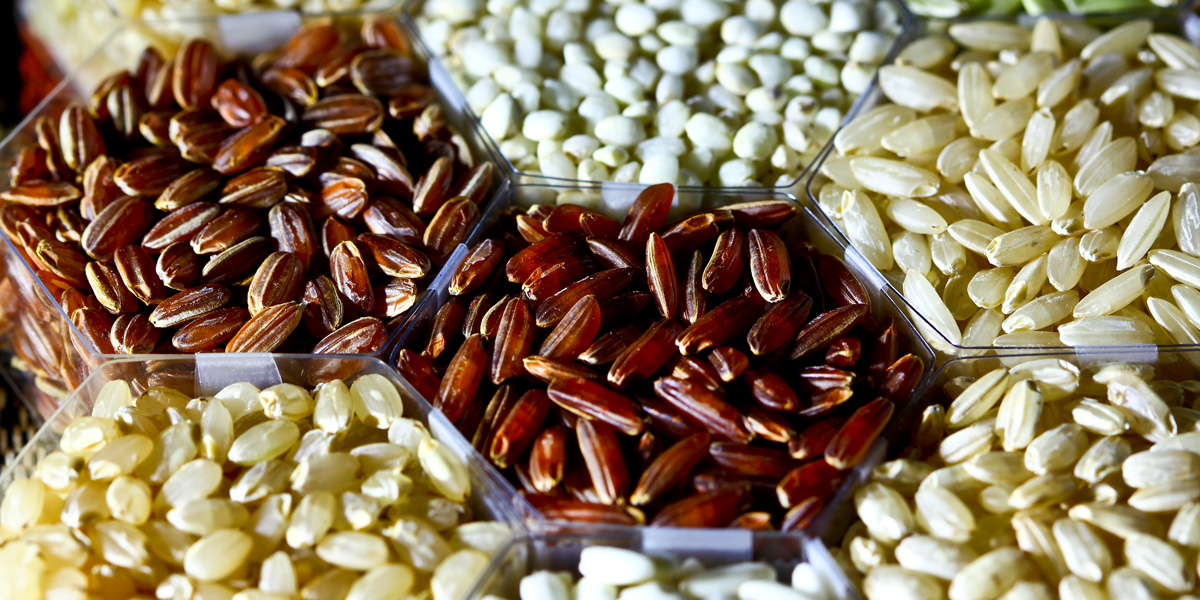 A moving yet shocking article has been published in Scientific American by Dr Debal Deb, a "seed warrior" who has conserved more than 1420 of India's native rice varieties in the last 25 years. Dr Deb writes that long-forgotten varieties of the staple crop can survive flood, drought and other calamities. The challenge is bringing them back. Collecting, regenerating, documenting and sharing with farmers the remaining landraces is Dr Deb's life mission. The shocking aspect of the article is the behaviour of those who run the major non-farmer-controlled seed banks. Dr Deb writes that they completely ignored his requests to release flood tolerant rice seeds to farmers after a flood destroyed their crops. He writes, "To my knowledge, no farmer in any country has ever received any seeds from these lofty ex situ, or off-site, gene banks — even though their accessions were built on contributions from traditional farmers." Sadly this article is now behind a paywall.
In an article that challenges the case for lab-grown meat, Robert Verkerk, founder of the Alliance for Natural Health International, says much of the data used to malign beef farming derives from grain-fed industrial farming systems and ignores data from low-intensity pasture-fed animals that graze on lands not suitable for other uses. Also, he says the data focus only on emissions and overlook the key role that pasture-based grazing systems can have in the sequestration of carbon and the development of diverse soil microbiomes.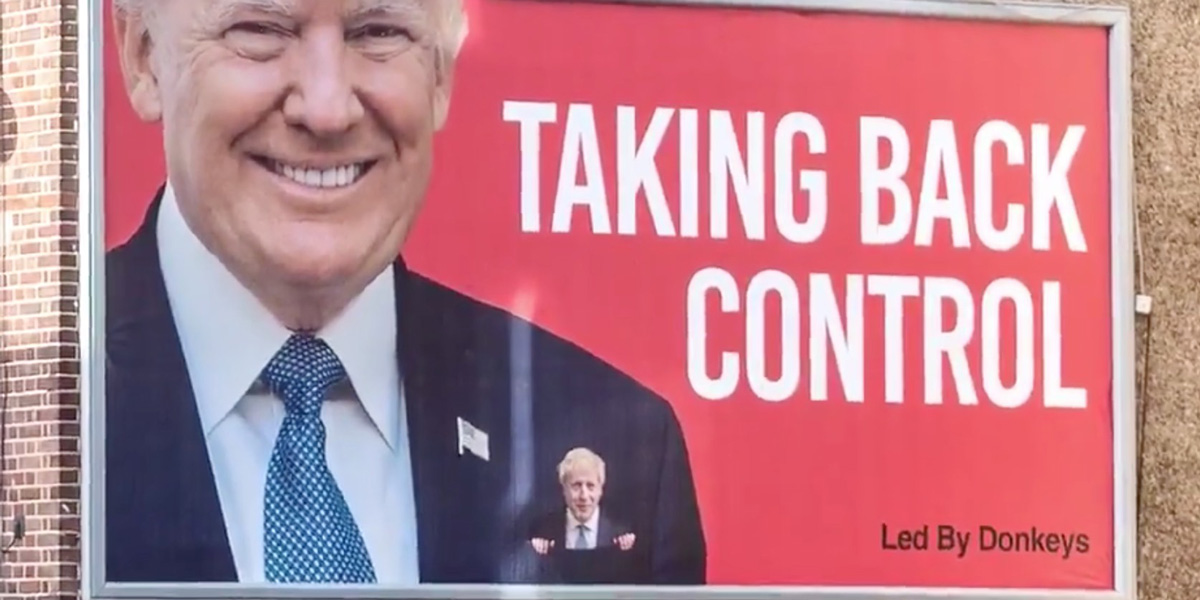 When Boris Johnson used his first three speeches as UK Prime Minister to flag up his desire to "liberate" GMOs as part of Brexit, we warned that this meant his priority was doing a trade deal with Donald Trump at any cost. Johnson, we said, was "simply dancing, puppet-like, to Trump's tune". Since then, EU officials have said, "British negotiators are particularly keen to jettison EU restrictions on genetically modified foods – a key demand of American trade negotiators."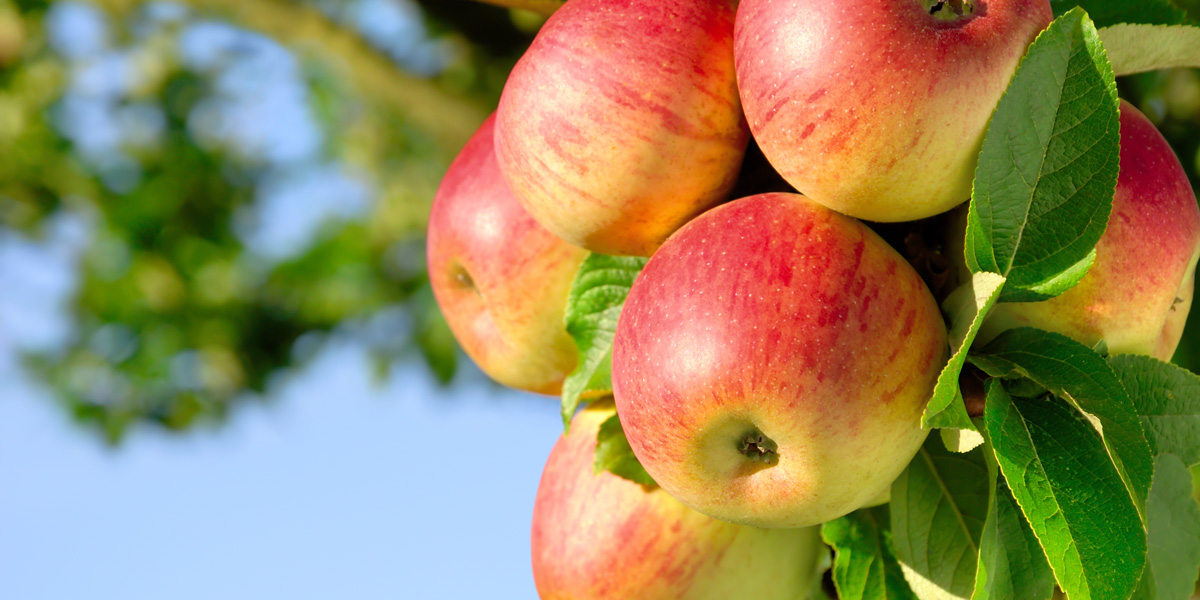 Organic apples contain a more diverse, balanced, and healthy bacterial community than chemically grown ones, according to a new study of apple microbiomes (bacterial populations). This could make them healthier as well as better for the environment, though these aspects were not tested in the study.
The days of the mass-produced pappy white British supermarket loaf may be numbered. Meet the bread heads revolutionising the way we eat. GMWatch believes that this inspiring article offers a glimpse of the future of our food, given the inherent unsustainability of chemically-doused monocultures and genetically uniform GM crops.
In the African country of Burkina Faso, the release of GM mosquitoes has unleashed unprecedented opposition in the landlocked West African country. In the summer of 2018, more than 1,000 people marched in the capital Ouagadougou against the use of GMOs in the country, including the GM mosquitoes. "We refuse to be guinea pigs," said Ali Tapsoba, who represents the Citizens' Collective for Agro-ecology, an umbrella group of more than 40 organisations, and one of the organisers of last year's protest.
The Lancet Commission on malaria eradication argued that the key to eradicating malaria is the application of existing and new technology, coupled with £1.6 bn extra annual funding. But this solution is unlikely to be successful because it fails to address the underlying causes of malaria: grinding poverty and state incapacity, writes Jonathan Kennedy, lecturer in global health at Queen Mary University of London.
A recent study published in Nature shows windborne long-distance migration of malaria mosquitoes in the African Sahel region – up to 300 km. GMWatch believes that this has worrying implications for releases of GM mosquitoes.
Efforts to create human-animal chimeras have rebooted an ethical debate after reports emerged that scientists have produced monkey embryos containing human cells.
LOBBYWATCH
Scientists from environmental health organisations have called on a scientific journal to retract a review downplaying glyphosate's cancer risk because the review was covertly edited and funded by Monsanto, the pesticide's maker. The article's conflict of interest disclosure stated that a third party hired by Monsanto was independently overseeing the assessment of the popular pesticide. However, Monsanto directly paid at least two of the scientists who authored the article, and a Monsanto employee substantially edited and reviewed the article prior to publication, in clear contradiction to the disclosure statement.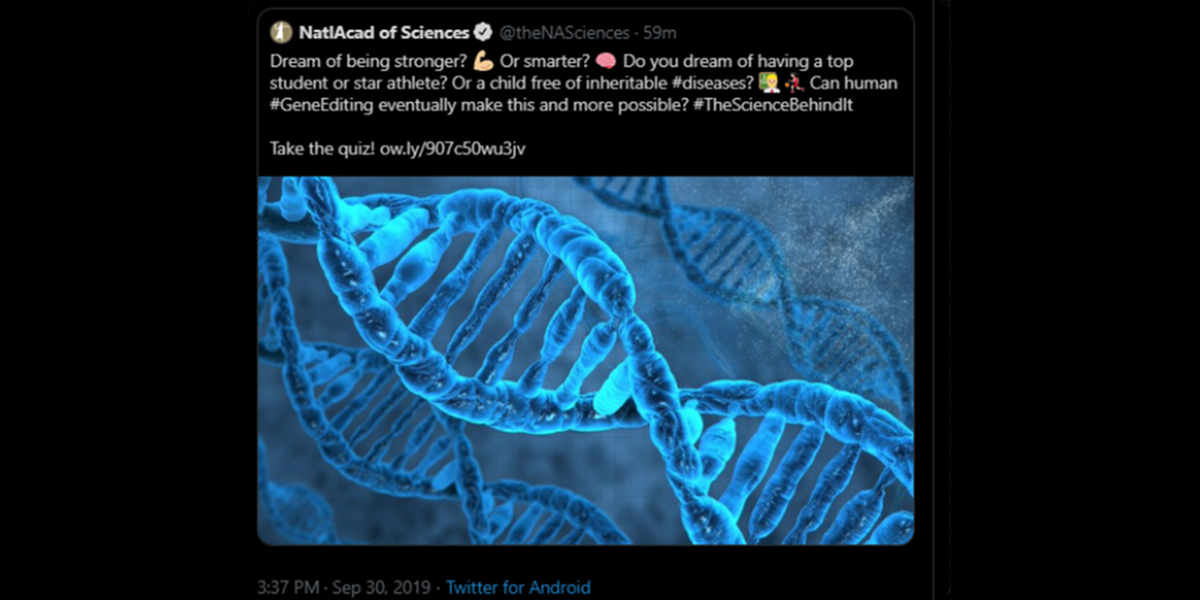 The US National Academy of Sciences (NAS) aroused fury with its promotion of eugenics on Twitter, its website, and a video. Pete Shanks of the Center for Genetics and Society wrote an article exposing the NAS's antics, prompting the NAS to scramble to pull the evidence off the Internet. Now GMWatch has reprinted Pete's article, complete with images of the offensive tweet and a frame of the video.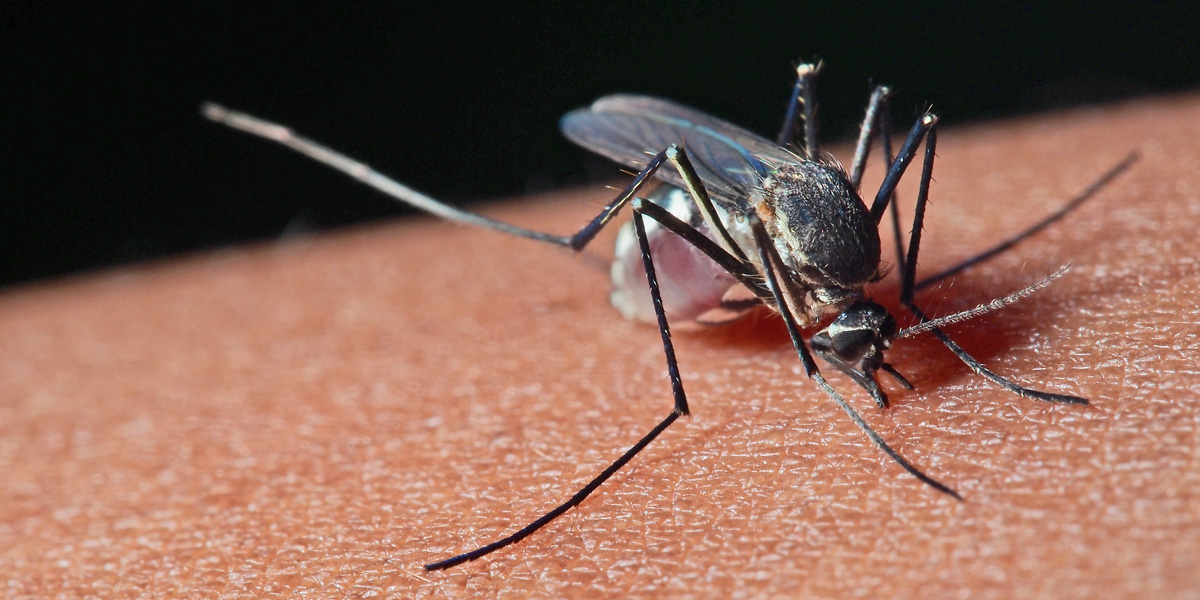 A recent journal article showed that some of the male GM mosquitoes that Oxitec released experimentally in Brazil had successfully interbred with the local mosquito population, and that their hybrid offspring were now spreading and propagating beyond the release area. This was despite Oxitec's claim that its mosquitoes had a lethal gene that made them "self-limiting". The article came under immediate attack – including by one of its co-authors, biochemist Margareth Capurro from the University of São Paulo in Brazil, who is asking for its retraction. GMWatch investigates the reasons why.
An article for Nature says that in the face of a fungal disease affecting the widely planted Cavendish banana, gene-editing may be the fruit's "only hope" and that "the race to engineer the next-generation banana is on". But variations on the "only GM can save the banana" scare story have been running in the media since 2001! Note that there are numerous varieties of banana, many of which will be resistant to the fungus and are far tastier than the rather boring Cavendish.
A former UK cabinet minister is facing questions over his conduct after documents revealed he helped lobby for two firms he was paid to advise. Owen Paterson, a former Conservative environment secretary and prominent Brexit supporter, took part in lobbying campaigns for the firms to promote their products. This ardent GMO promoter refused to answer questions about who funded his overseas trips to promote GMOs. The pesticide industry is a known contributor to Paterson's think tank.