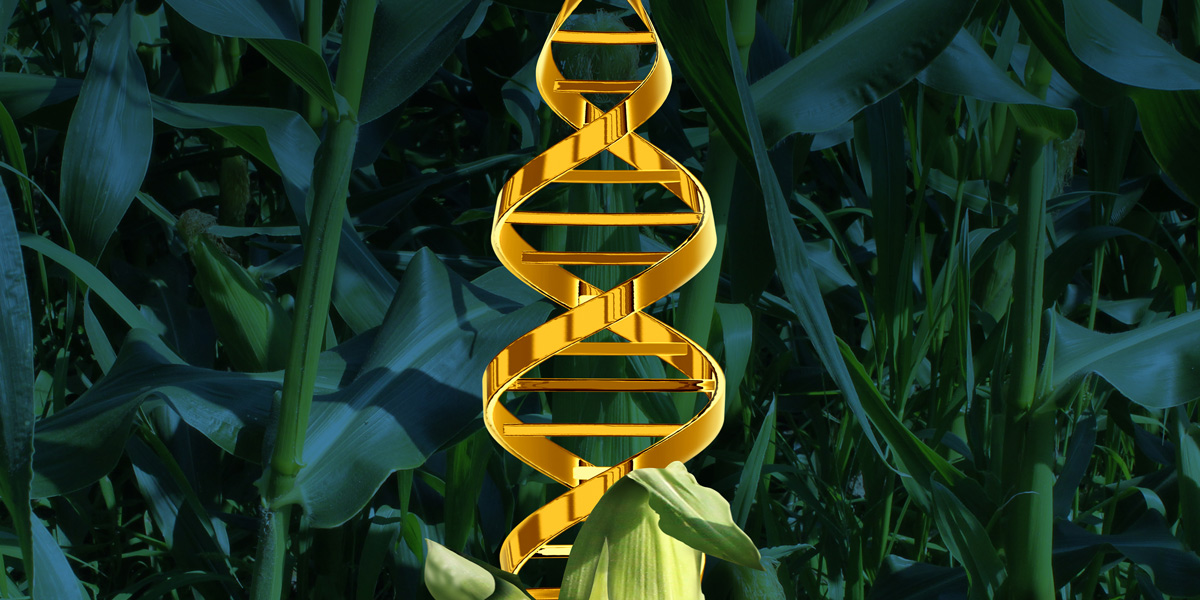 An EU-funded long-term rat feeding study found that males fed Monsanto's GM Roundup-tolerant maize NK603 sprayed with the herbicide were significantly more likely to die before the end of the two-year experiment than males fed non-GM maize. The section of the paper reporting the results of the G-TwYST study states, "The mortality rate of the male rats fed the 33% NK603 + Roundup diet was significantly higher than that of the corresponding control group" fed non-GM maize." However, the authors buried this finding in the detail of the study and failed to make any mention of it in the abstract. The abstract only states – falsely – that "no adverse effects related to the feeding of the NK603 maize cultivated with or without Roundup for up to 2 years were observed".
An EU taxpayer-funded rat feeding study on two GM maize varieties found significant differences in the rats that ate the GM diets. These differences could indicate adverse health impacts, but the authors dismissed them as not biologically relevant, without proper scientific justification. In fact the relevance of the changes is unknown because the study was too short to measure long-term effects, which can take one to two years to show up, and because it was confined to one generation of rats.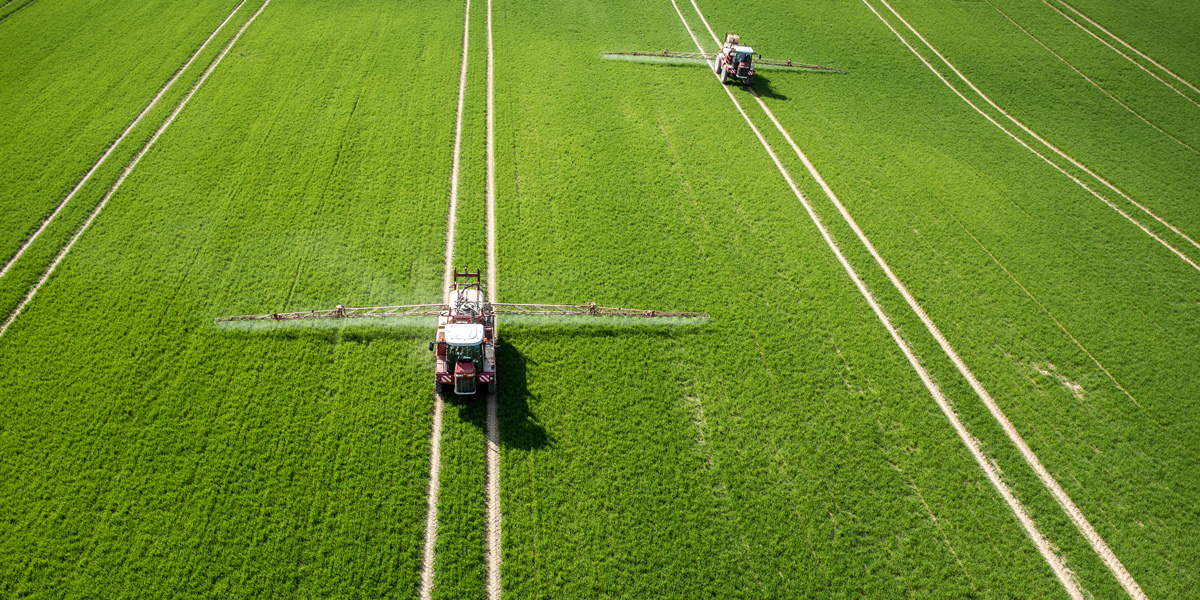 A new scientific meta-analysis of the cancer-causing potential of glyphosate herbicides found that individuals with high exposures to the herbicides have a 41% increased risk of developing non-Hodgkin lymphoma. The findings by five US scientists run counter to an assessment by the US EPA that found no cancer concerns. The findings directly undermine Bayer/Monsanto's defence in the US cancer litigation.
Carey Gillam's article on the new meta-analysis has been published in The Guardian. And the veteran science journalist Michael Balter has published a report on his blog. Balter writes that the meta-analysis is "potential bad news for Bayer, which is currently facing well over 9000 lawsuits from people exposed who are suffering from NHL and blame exposure to glyphosate/Roundup for their cancers".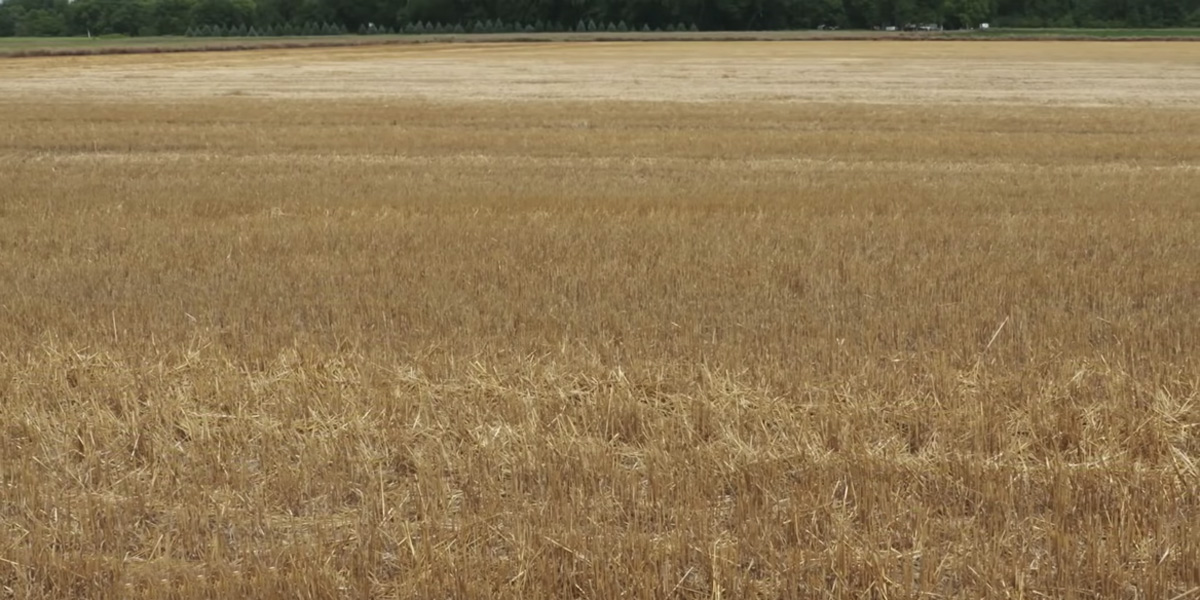 The new meta-analysis showing that high exposures to glyphosate herbicides are associated with a 41% increase in non-Hodgkin lymphoma has focused attention on the use of these herbicides to desiccate ("burndown") crops shortly before harvest. The practice began in the early 2000s. As a consequence, state the meta-analysis authors, crops are likely to have higher residues of these herbicides.
In a blow to Bayer, a federal judge overseeing lawsuits alleging the company's glyphosate-based Roundup weedkiller causes cancer has tentatively allowed pieces of controversial evidence that the company had hoped to exclude from upcoming trials.
Court documents released in the Monsanto Roundup cancer case include a reminder that some US EPA research scientists disagreed with the agency's pesticide arm's finding that glyphosate is not carcinogenic. They said they partially agreed with the World Health Organisations' cancer agency IARC, which classed the chemical as a probable carcinogen. There's more on this story here.
American lawyers who successfully sued the makers of the glyphosate-based weedkiller Roundup on behalf of a man dying of cancer say Canada is "dead wrong" to allow it to be used in the country. Lawyers Michael Baum and Brent Wisner were part of the team that secured a multi-million-dollar verdict against Bayer last year on behalf of a former groundskeeper who believes his terminal cancer is a result of years of exposure to Roundup.
A lawsuit filed in a federal court claims that labels on products such as Roundup's Weed & Grass Killer falsely assured consumers that they target an enzyme not found "in people or pets". According to the suit, Roundup's active ingredient glyphosate attacks an enzyme also found in the beneficial intestinal bacteria of humans and some animals. Gut bacteria have become a major focus of medical research, with an unhealthy microbiome linked to everything from obesity to depression.
A new study finds that glyphosate breakdown releases phosphorus into water bodies in agricultural areas, contributing to the problem of eutrophication. Eutrophication is the process whereby a body of water becomes overly enriched with minerals and nutrients, which induce excessive growth of plants and algae (the latter can sometimes be toxic).
Paul François, a farmer from France's rural Charente region, is seeking more than €1 million in damages from Monsanto, arguing that use of the company's Lasso weedkiller has left him disabled.
Bayer said that farmers in France and Germany were digging up thousands of hectares of rapeseed fields after traces of GMOs banned for cultivation were found in seeds sold by the company.
Farmers are buying GM dicamba-tolerant seeds to protect their crops from harm — because their neighbours are spraying dicamba. Dicamba fumes from fields of GM dicamba-tolerant Xtend soybeans have curled up the leaves of sycamore trees and millions of acres of traditional soybeans across much of the Midwest and South. Soybean farmer Randy Brazel wasn't willing to take the risk of that happening to his crops. He cancelled his entire order and bought the new dicamba-tolerant soybeans instead.
The drift-prone herbicide dicamba, which is sprayed on GM dicamba-tolerant crops, is wiping out the plants that bees depend on for food. Nine years ago, agricultural ecologist David Mortensen told EPA officials that allowing dicamba use on GM crops would pose serious risks to wild plants and pollinators. In 2011, the EPA's own scientists cited Mortensen's work to conclude that increased use of dicamba could affect pollinators. But the agency registered dicamba in 2016 despite the warnings.
In Arkansas, efforts are underway to extend the spraying season for dicamba herbicide, a drift-prone chemical used on GM soy and cotton. The science is clear that dicamba's volatility makes it a serious threat for agriculture and the environment. Sadly, despite the science, the Plant Board moved forward with a proposal to extend the use of dicamba to May 21.
French president Emmanuel Macron says that the phasing out of glyphosate-based weedkillers in France by 2021, as previously announced, will be impossible, as it would hurt the agricultural industry.
The Russian government has informed Brazil that it may adopt temporary import restrictions on soybeans if Brazilian producers do not reduce the amount of pesticides - especially herbicides with the glyphosate ingredient - in the grain sold to the country.
France's national health agency ANSES has found chemicals in babies' nappies that exceed safety levels. Tests found levels above safety thresholds for substances potentially dangerous to human health, and lower levels of others, including the controversial weedkiller glyphosate. ANSES called for rapid action "considering the possible risks these chemicals may pose" to babies.
A coalition of civil society organisations and farmers have denounced the recent approval for release of GM Bt cowpeas for cultivation in Nigeria and demanded a rejection of the application for field trials of a cassava clone. They asserted that the processes of making and approving these crops presents a threat to human and environmental health.
On the pretext of supporting scientific innovation for malaria eradication on the African continent, the African Group at the UN Biodiversity Conference held in Egypt, in November 2018 vociferously defended a techno-fix that does not address the wider determinants of malaria. It loudly supported the latest experiment to be tested on African people – gene drive mosquitoes, which represent the changing face of colonial medicine on the continent.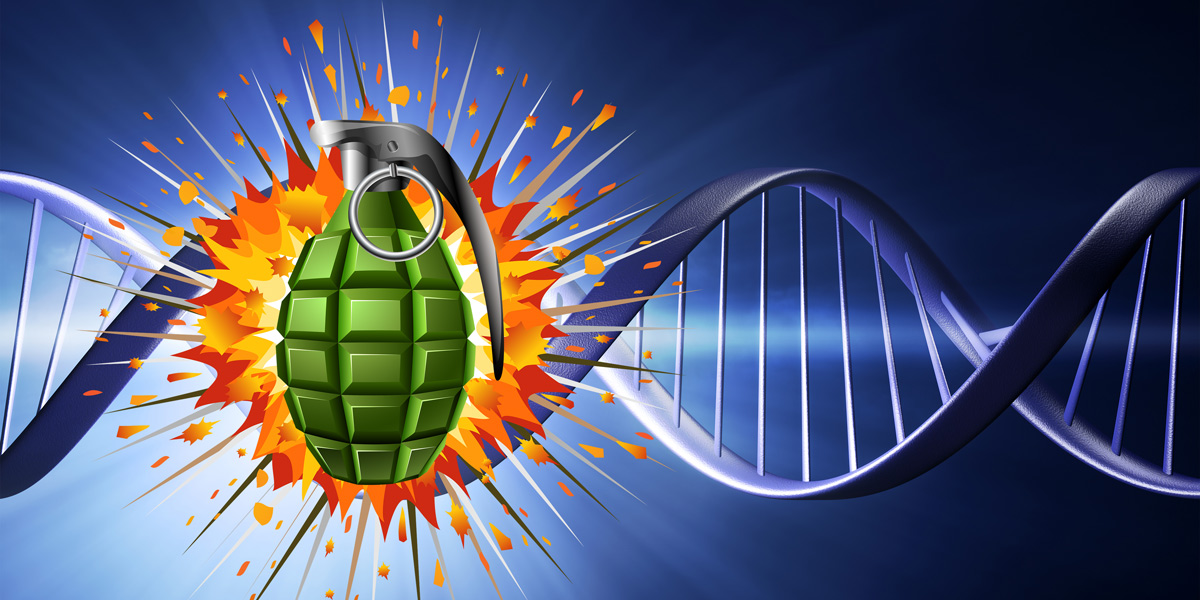 A new study by Chinese researchers has been hailed in a lobbying post as showing that plant gene editing via CRISPR is precise, predictable, and controllable. In fact, however, it shows the opposite – that the CRISPR process, taken as a whole, causes large numbers of off-target mutations. The clear conclusion for those of us without an interest in promoting GMOs is that process-based regulation of CRISPR'd plants, which takes account of the inherent risks and shortcomings of the GM procedures used to make them, is needed.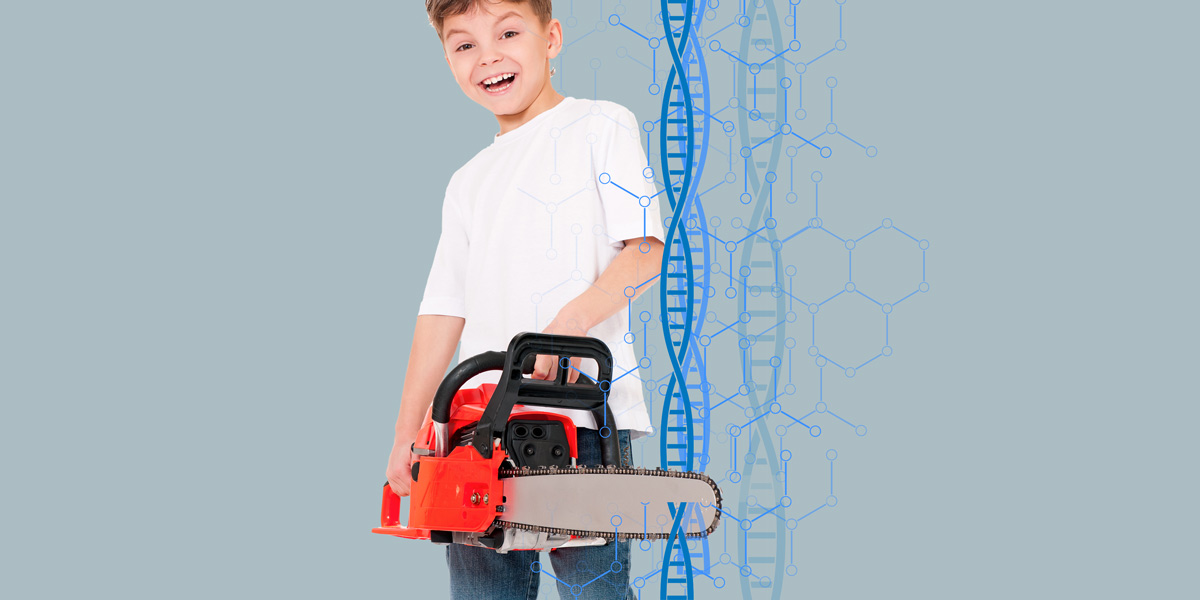 A new open-access paper by researchers at the Salk Institute in the US confirms that the GM transformation process in plants is extraordinarily damaging at a genetic and epigenetic level. The researchers found that inserting new genes into a plant using the bacterium Agrobacterium tumefaciens as a shuttle creates major unintended effects in the genome. Strangely, however, the Salk Institute is trying to spin the new paper's findings positively!
The EU Parliament adopted with a large majority several resolutions against approvals for GM maize, oilseed rape and cotton. The resolutions were tabled by a cross party group of MEPS, initiated by the Green group. The resolutions call for higher standards in risk assessment and the strengthening of democratic decision making.
How do we step out of the stalemate whereby most Europeans don't want GMOs in their food and fields, yet the Commission keeps authorising them for import? Introducing the concept of care ethics into EU-level politics could place the discussion into a more accountable framework.
GMO-promoting professor George Church has admitted that CRISPR isn't precise and has told the press that it is a "blunt ax" and "genome vandalism". However, he promotes the idea that other genetic engineering techniques might be better.
Some academics, including one with close ties to industry, have secretively started adding chemical antidotes to their ecological test diets to hide GMO harm. The new diets will benefit GMO crop developers by letting new ones come to market quicker and more reliably.
A university in China has severed ties with He Jiankui, the scientist who claimed to have engineered the world's first gene-edited babies. Government investigators concluded that the scientist's experiment violated regulations and may incur criminal repercussions.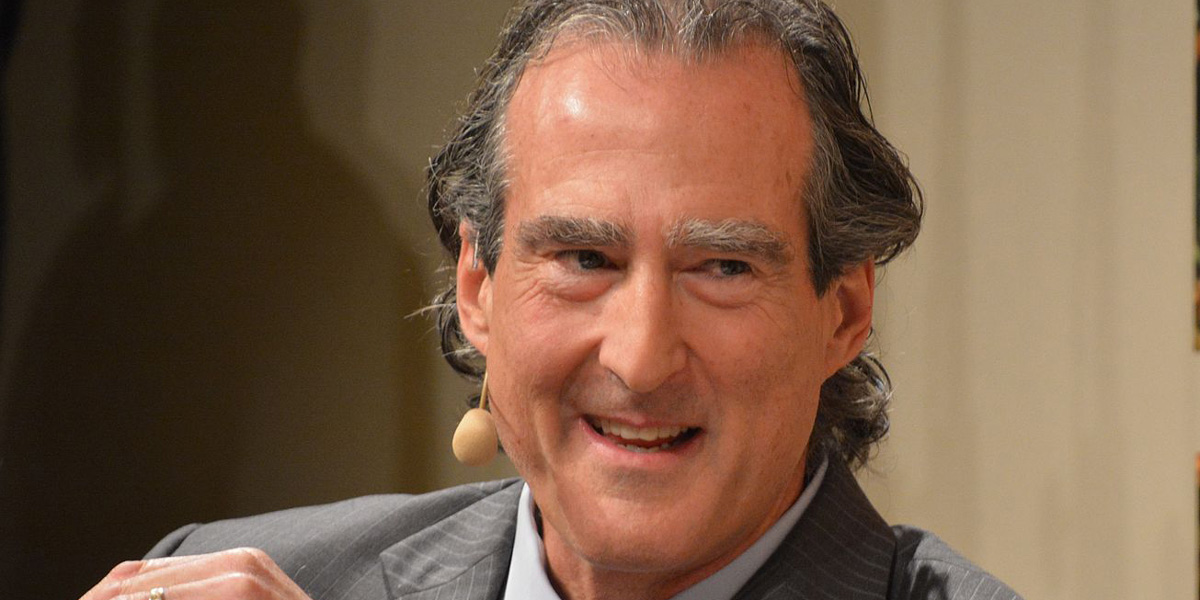 An American scientist at Rice University was far more involved in the widely condemned "CRISPR babies" experiment than has previously been disclosed. Rice biophysicist Michael Deem was named as the senior author on a paper about the work.
The Nobel Laureate Craig Mello publicly accused Greenpeace — on the basis of no evidence — of putting babies and children at risk with its critical stance on GMOs. But he stayed completely silent when he discovered that the Chinese scientist Dr He Jiankui was putting babies at genuine (and extreme) risk by his gene editing of embryos that resulted in live births.
Genetic engineers have largely been left to self-regulate their activities. An article in the New York Times shows the consequences of this laissez-faire attitude towards genetic engineering, in this case in the field of human genetics. The Chinese scientist He Jiankui was allowed to go ahead with developing gene-edited babies despite the huge risks to the babies' health and that of future generations. He Jiankui spoke to other scientists about his work, including some in the US. They apparently disapproved of what he was doing but failed to alert the wider society that stands to suffer the consequences of his actions.
GM golden rice will be available "soon", said Bangladesh's Agriculture Minister Dr Abdur Razzak. GM golden rice has not been tested to show it's safe for consumption and it's unclear as to whether the agronomic problems suffered by the crop have been solved.
A high-level meeting that was slated to green-light the cultivation of GM corn in Pakistan was cancelled for now by the food minister at the eleventh hour. Stakeholders in the seed business who oppose the GMO release said Pakistan's per hectare production of corn was already ahead of several countries that allowed GM corn.
India's cotton imports are likely to jump 80 percent from a year ago as production could fall to the lowest level in nine years due to low rainfall in a key growing region. Indian farmers have adopted GM Bt cotton seeds that are resistant to bollworms, but it hasn't stopped infestations. Pink bollworms consume the fibre and seeds inside a cotton plant's boll, or fruit, and yields fall.
The sale, distribution, and use of glyphosate products has been banned in the state of Kerala, India, according to a press article. "This is part of the state's efforts to gradually phase out pesticide use in the state," agriculture minister V.S. Sunil Kumar said.
US lobby groups for agriculture and pharmaceutical firms want UK standards changed to be closer to those of the US in a post-Brexit trade deal. The US farming lobby says any deal should move away from EU standards, including rules governing GM crops, antibiotics in meats, and pesticides and herbicides, such as glyphosate.
To launch a GMO-free product line with US-grown grain, Springer Mountain Farms worked with feed crop producers to establish a feed ingredient supply chain. For the company, the move to non-GMO feed ingredients is in keeping with its goal to be a leader in the poultry industry. Said Dale Faunce, director of marketing, "We think it's the right thing to do."
Some US farmers are quitting expensive GM seeds to supply the premium niche market of non-GMO soy. "Margins are so tight you are looking for anything you can to generate more dollars per acre," said Illinois farmer Steve Ruh.
Pro-GMO lobbyists are steering Codex Alimentarius, the body that defines international food standards, to craft a definition for food biofortification that will enable GM foods to be concealed behind a "biofortified" label.
After mass opposition, Syngenta has withdrawn its patent on tomatoes. As a consequence, the European Patent Office (EPO) now has officially revoked patent EP1515600. In its patent Syngenta claimed tomato seeds, plants and fruits as its invention. However, all of these originate from crossings with tomato plants discovered in Peru and Chile, which supposedly have a higher vitamin content. The plants are not GM but are derived from conventional breeding.
The Ethiopian government is celebrating a major victory in a long-running dispute over who owns the patent for products made from teff - an ancient grain that forms the basis of Ethiopia's staple food, injera. Ethiopia has been in a legal tussle with a Dutchman owning a patent on the production of teff flour.
Brazil's new right-wing government is backing an indigenous tribe that was fined under the previous administration for commercial farming practices banned on tribal land, saying they are an example to be followed as it pushes to open reservations to agriculture. The Parecis in western Mato Grosso state had partnered with local farmers to produce soy and were using GM crops, both practices that are banned on reservation land.
Insects are hurtling towards extinction, threatening a global collapse of nature's ecosystems, according to the first global scientific review. Habitat conversion for intensive agriculture and the use of pesticides are the major drivers, according to the review. Review co-author Francisco Sánchez-Bayo said, "The world must change the way it produces food." He noted that organic farms had more insects and that occasional pesticide use in the past did not cause the level of decline seen in recent decades. He added, "Industrial-scale, intensive agriculture... is killing the ecosystems."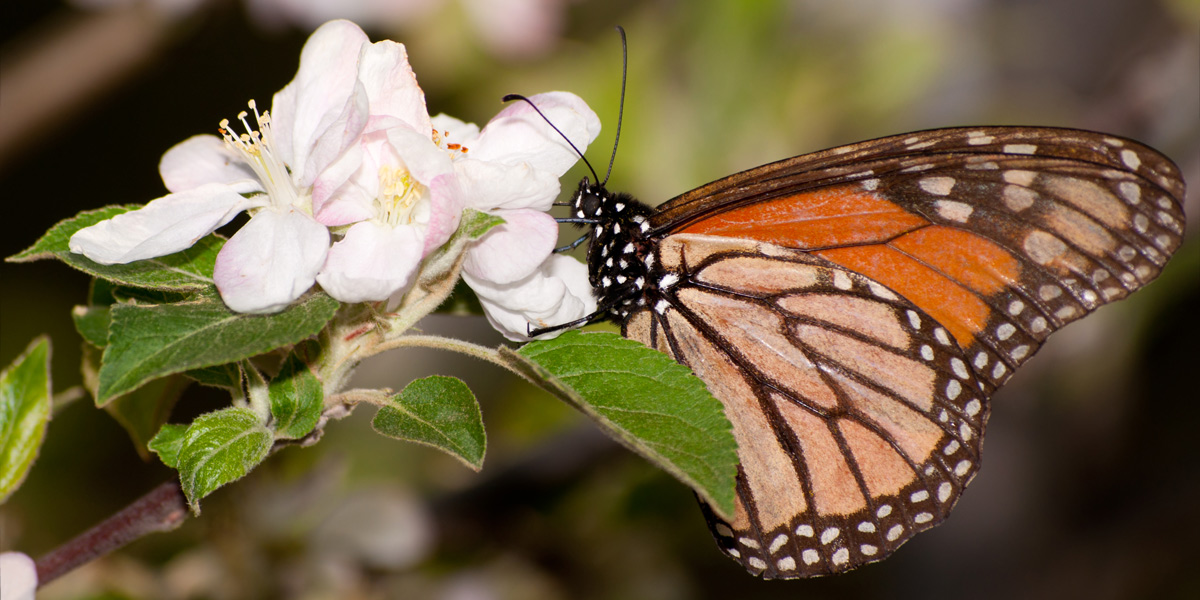 What might accurately be dubbed insectageddon is being driven by the agrichemicals industry, writes Molly Scott Cato MEP. This situation is compounded by compliant politicians and policymakers who fall prey to lobbying pressure and then refuse to implement science-driven policy to protect wildlife.
In the wake of the new study showing global insect collapse, scientists are recommending buying organic food and avoiding the use of pesticides in our gardens. However, we should bear in mind that many seeds, including those of vegetables and crops such as forage plants, are now treated with insecticidal seed treatments. So even if gardeners and farmers think they aren't spraying insecticides, they are actually spreading them into the environment. We urgently need to lobby seed suppliers to end the use of pesticidal seed treatments.
The National Academies of Sciences, Engineering, and Medicine has warned that current regulatory structures are not sufficient to provide oversight of GM trees. But researchers are expected soon to submit an application requesting the deregulation of an American chestnut tree genetically engineered to resist blight. It would be the first GMO plant approved for planting directly into wild ecosystems with the intent of spreading uncontrollably and with no followup to monitor impacts.
The use of GM trees in forests is yet another ill-conceived human intervention likely to add to, not alleviate, forest health crises, write Rachel Smolker, Anne Petermann and Rachel Kijewski. They point out that forests are in crisis due to human mismanagement and add that there is no knowledge of the long-term social or ecological risks of releasing GM trees.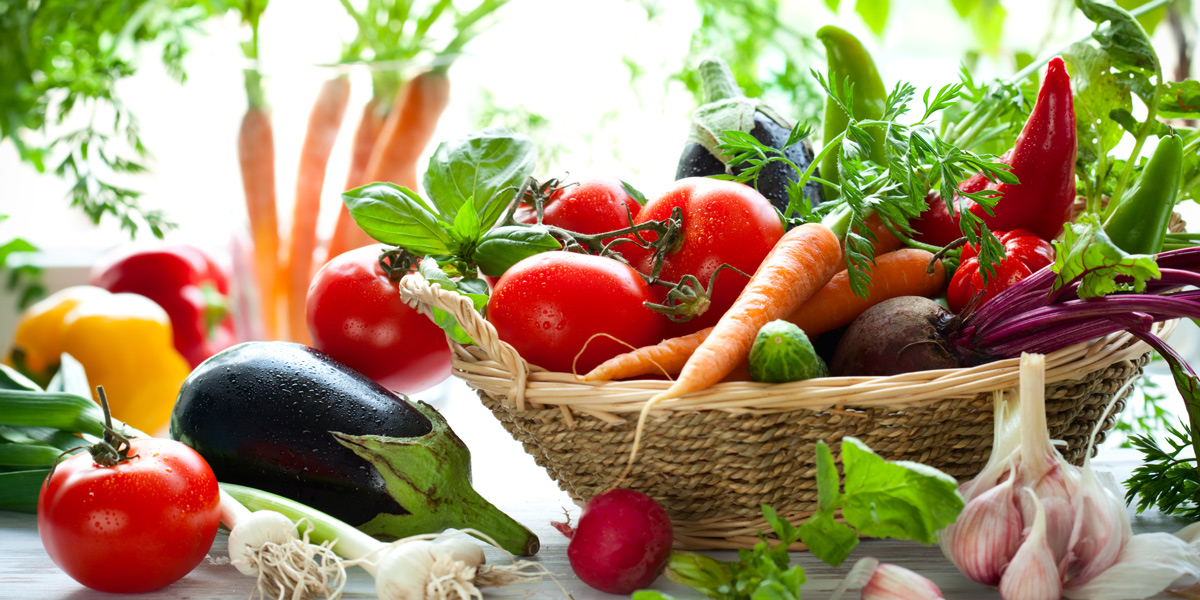 A new study adds evidence to a larger body of research showing that eating organic can reduce pesticides in the human body. The study found that families eating a 100% organic diet rapidly and dramatically reduced their exposure to four classes of pesticides — by an average of 60% — over six days. However, what has not yet been done is to evaluate what effects, if any, switching to an organic diet has on people's health. Future studies must move the argument forwards by focusing on this question.
LOBBYWATCH
In February 2019, the American Association for the Advancement of Science (AAAS) announced it was awarding the 2019 Scientific Freedom and Integrity award to two scientists, Sarath Gunatilake and Channa Jayasumana, whose research into the hazards of glyphosate led to the banning of the weedkiller in Sri Lanka and other countries. The AAAS said the scientists "faced death threats and claims of research misconduct while working to determine the cause of a kidney disease epidemic that has claimed tens of thousands of lives in their home country of Sri Lanka and around the world. Ultimately, their advocacy led to the culprit, an herbicide called glyphosate, being banned in several affected countries." However, the AAAS then received complaints from unnamed scientists (including GMO and pesticides promoter Kevin Folta) – and obediently, the AAAS revoked their award! Commenting, Gary Ruskin of US Right to Know said, "The AAAS has a lot of explaining to do... The appearance here is that the AAAS is caving to the agrichemical industry."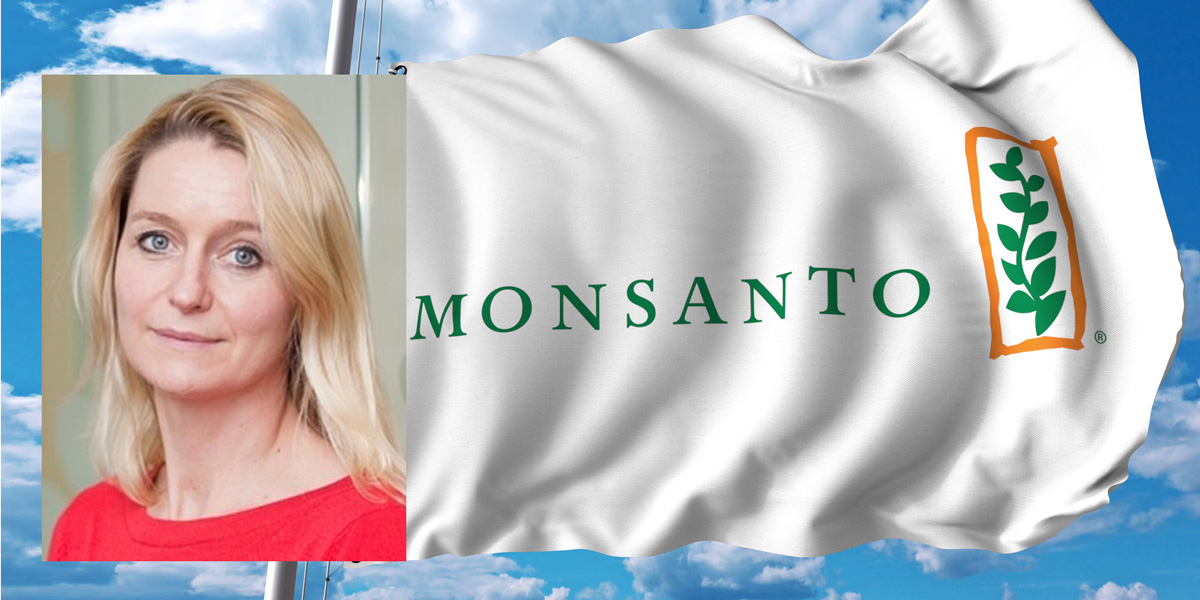 The most recent release of the "Monsanto Papers" shows how the company is trying to discredit researchers and organisations it doesn't like, as documented in an article for the French newspaper Le Monde. The article describes how a newly released document shows that Monsanto fed the Reuters reporter Kate Kelland with information aimed at discrediting the World Health Organisations' cancer agency IARC. In 2015 IARC had classified glyphosate herbicide as a probable human carcinogen.
The "Monsanto Papers", internal company documents released in court litigation in the US, have several times mentioned an enigmatic media campaign called "Let nothing go". It appears to be a counter-offensive aimed at defending Monsanto's products in the media and on social networks and online forums. The documents released by the US federal courts have revealed some aspects of the programme, but who is running it for Monsanto has until now not been disclosed. But thanks to some newly released documents, this has now been revealed in an article in the French newspaper Le Monde.
An article in the French newspaper Le Parisien reveals how a French scientist interceded for Monsanto with French government agencies in 2012 in order to try to keep two Monsanto products – the GM maize NK603 and the Roundup herbicide it is engineered to be grown with – on the market. At the time, pictures of rats with massive tumours were circulating around the world and had provoked one of the biggest scientific controversies of the decade. It was a controversy in which Monsanto, the manufacturer of Roundup weedkiller and GMOs that was bought out last year by Bayer, worked to gain influence.
The industry front group American Council on Science and Health (ACSH), which has been funded by Monsanto, among others, has created a clunky new website containing an intriguing list of its enemies. You may find a few folks you know vilified there (including GMWatch). DeniersForHire.com was created in 2016. The site was funded by ACSH and edited by Cameron English, who currently works for the Genetic Literacy Project (GLP). GLP is another industry front group, run by chemical company PR agent Jon Entine, who has long partnered with ACSH to defend the agrochemical industry. Entine blogs frequently on the ACSH site.
As universities rely more on industry for funds, researchers taking a stand on health or environment say they're being sidelined and persecuted. Interviews with researchers across the US revealed stories of industry pressure on individuals, university deans and state legislatures to follow an agenda that prioritises business over human health and the environment.
An infographic endorsed by world leaders and business elites (including Bill Gates) at the World Economic Forum claims poverty is decreasing and that we shouldn't complain about rising inequality when the very forces that deliver immense wealth to the richest are also eradicating poverty before our eyes. It's a powerful narrative – and it's completely wrong, says anthropologist Jason Hickel.