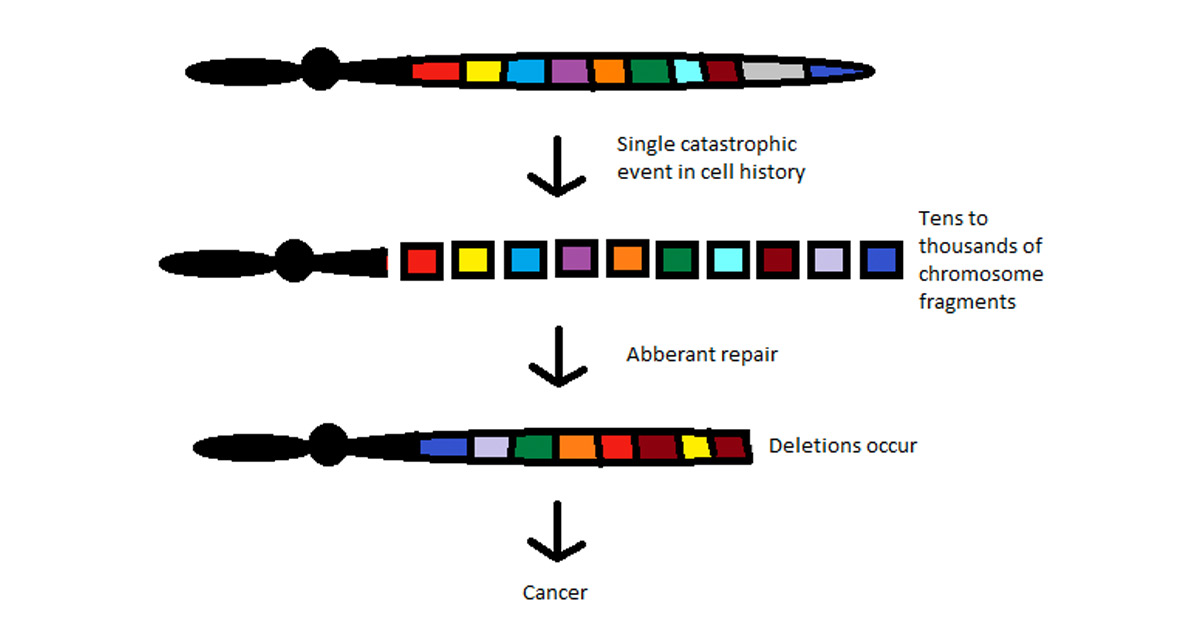 CRISPR gene editing is often presented as a straightforward, precise, and safe procedure. But recent research findings on CRISPR gene editing for gene therapy applications show it can lead to massive damage to chromosomes. The phenomenon is known as chromothripsis. An article in Nature Biotechnology about the new findings describes chromothripsis as "an extremely damaging form of genomic rearrangement that results from the shattering of individual chromosomes and the subsequent rejoining of the pieces in a haphazard order". And now there are signs that the findings are hitting gene editing companies' stock.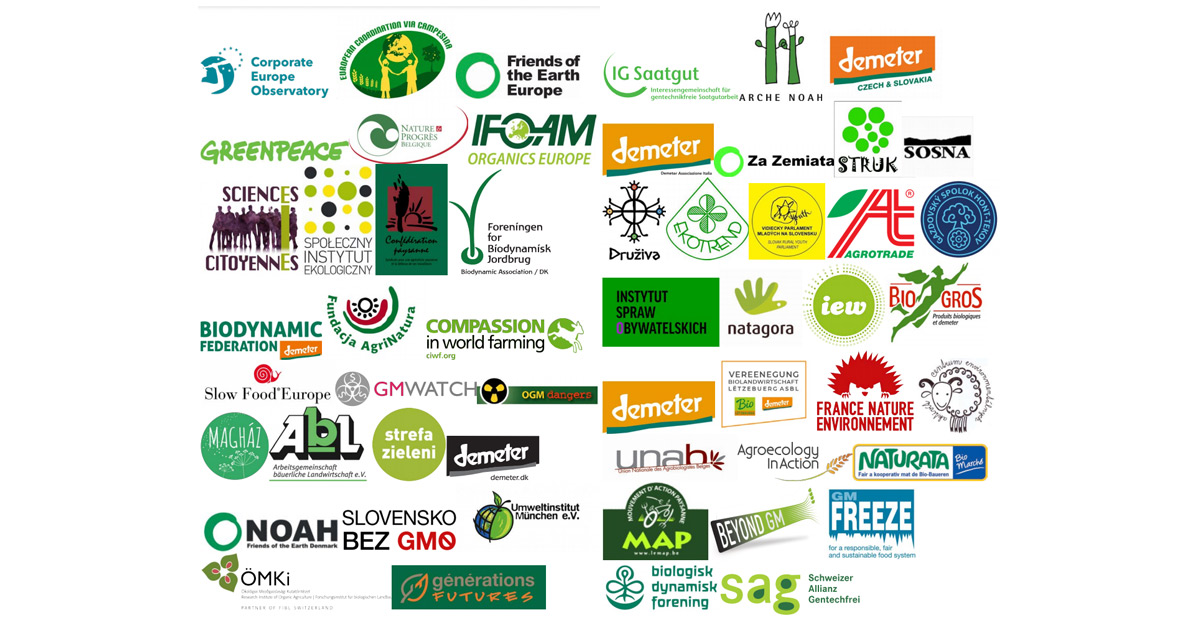 In April this year the European Commission published a "working document" in which it announced that the EU's GMO regulations are "not fit for purpose". The Commission made suggestions that could lead to crop plants produced using experimental new GM techniques such as gene editing being exempted from the requirements of the regulation. This could mean that these crop plants would not be subjected to safety checks, GMO labelling, or traceability and monitoring requirements. Now 57 groups (including GMWatch) have sent a response to the Commission, strongly opposing its plans on the grounds that "deregulation of new GM techniques would pose unacceptable risks to human and animal health and the environment. Deregulation would also prohibit citizens from knowing what they are eating and farmers from knowing what they are sowing."
New GM techniques have received the backing of the European Commission (see above), while NGOs promise an intense campaign against them over the coming years. According to Agrafacts, there is a tentative 4-year horizon to exempt some gene-editing and cisgenesis techniques from the GMO Directive, while a 10-year timeframe is seen as a likely option to regulate all the other new GM techniques in a case-by-case risk assessment.
The European Court of Justice and the New Zealand High Court have ruled that gene editing techniques should remain under GMO regulations. But a few other countries, including Australia, have exempted some uses of these techniques from their regulations, based on similarities to what occurs in nature. The main argument is that the biochemical processes of editing are like the processes that cause natural mutations. The "equivalent to nature" narrative blurs the boundary between natural processes and technology. Unfortunately, the risks from technology don't disappear by calling it natural, writes Prof Jack Heinemann and colleagues. The risk of harm from gene technology accumulates over time and scale of production. In new research, Heinemann and co-researchers propose a framework that regulates technologies depending on their scale of use.
Rules on GMO farming, medical devices and vehicle standards will be top of a bonfire of laws inherited from the EU as the government seeks to change legislation automatically transferred to the UK after Brexit. Brexit minister David Frost promised a "review of the inherited approach to genetically modified organisms", which include insects and soil bacteria used in farming.
The UK's new science minister is George Freeman MP, a one-time biotech venture capital fund manager. Freeman has a long record of hyping GMOs and lobbying for them to be grown commercially in Britain and put back on supermarket shelves.
A report from the UK's Regulatory Horizons Council recommends deregulation of gene-edited and other new GM crops, animals and microbes in agriculture. Pat Thomas of Beyond GM says the report is "a worrying prequel to Defra's soon-to-be published consultation report".
Ministers are set to give the go-ahead to the use of gene editing in agriculture which could see altered produce on the supermarket shelves in five years time. The government is expected to issue its response to its own consultation on the technology at the end of the month that will give the green light to the "cautious exploration" of genetic engineering in farming. The move will mark the biggest divergence by the UK away from existing European laws since leaving the EU.
A GMO promotional article in the Observer by Sainsbury Laboratory director Nick Talbot repeats industry talking points on gene editing (all of which are debunked in this report. Crucially, the article makes clear that deregulating gene editing is just the start for the UK government's agenda – and that this will be followed by the deregulation of all GM techniques, to line up the UK with the US.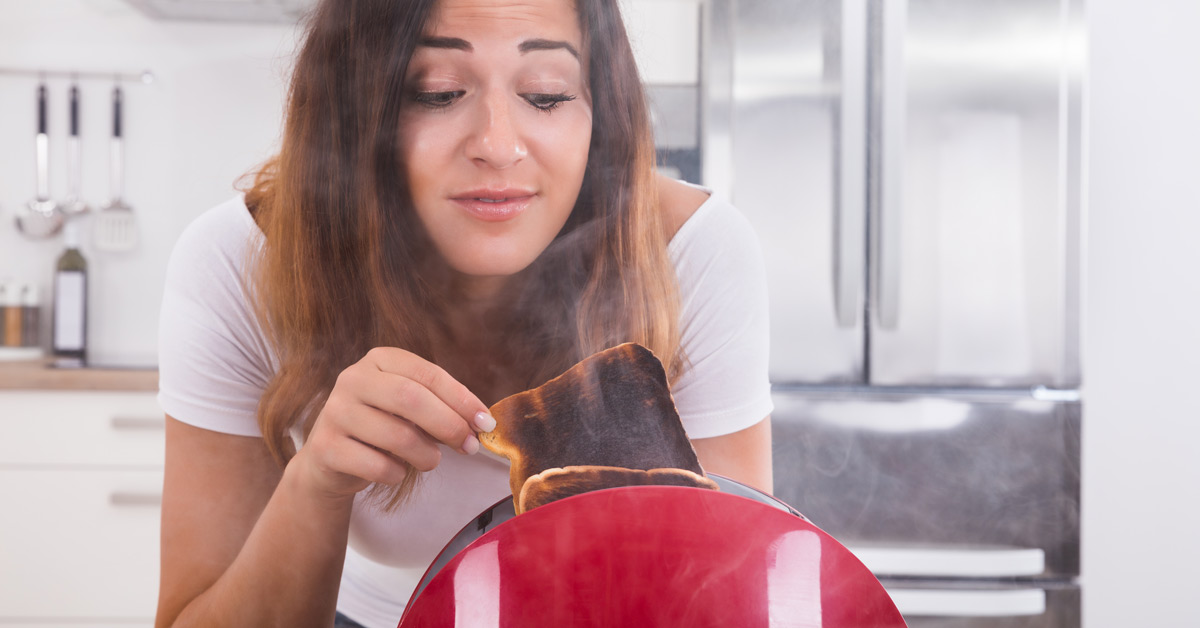 The UK Government has given Rothamsted Research consent to plant experimental GM wheat in an open field near St Albans. GM Freeze, which led the opposition to the trial, joined by GMWatch and other organisations, commented, "Apparently developed for those who are unable to use a toaster properly, the 'low acrylamide' wheat has altered DNA that reduces the production of a chemical that may cause cancer if consumed in large quantities, but is associated with burnt toast rather than sensibly prepared wheat products. Even then, Cancer Research UK [CRUK] says that 'eating burnt food does not cause cancer'." GM wheat trials have a history of contaminating non-GM wheat.
Developers of the UK experimental GM wheat (see above) used CRISPR/Cas gene editing to block a gene function involved in production of the amino acid asparagine, which is important for the concentration of acrylamide after baking. However, asparagine is also involved in seed germination, the growth of the plants, their stress responses and disease defences. As scientific publications show, the risks are complex and need to be assessed in detail.
Five hundred tonnes of Indian GMO rice have been mistakenly used in many countries to make, among other things, sweets for the Mars company. The affected products that are being sold in the European Union are being recalled. The batches of rice flour were marketed in several European countries (Andorra, Austria, Belgium, Czech Republic, Denmark, France, Germany, Greece, Italy, Ireland, Netherlands, Poland, Romania, Spain, United Kingdom and Ukraine), as well as in the United States, Iraq, Mauritius, Qatar, Dubai, Lebanon, Senegal and Turkey.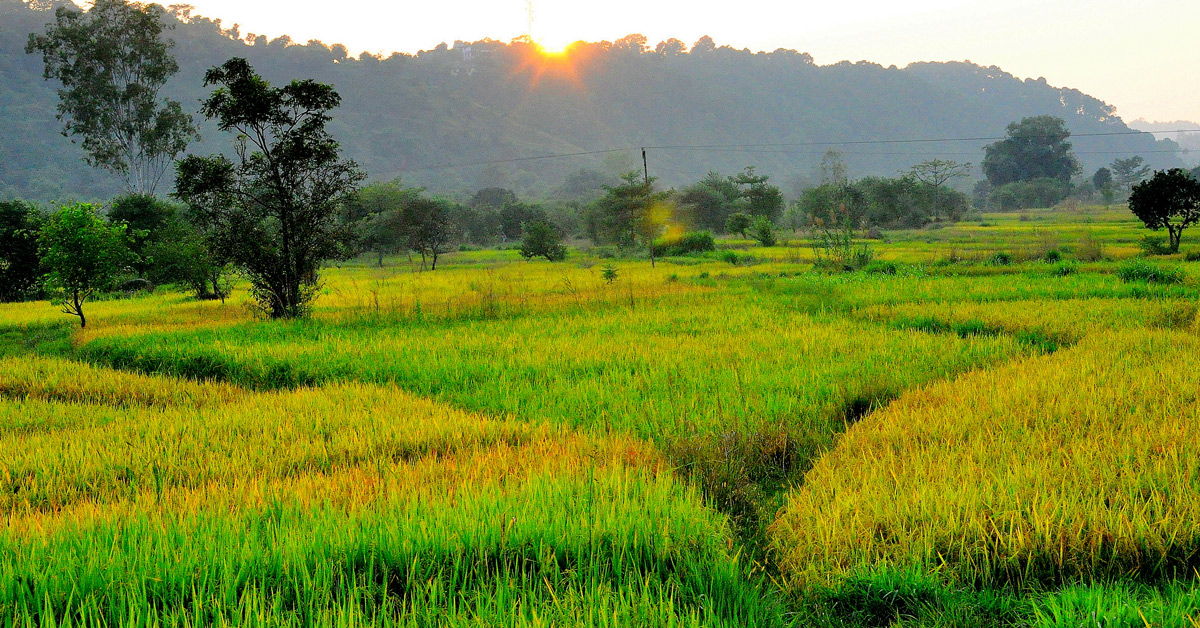 The fact that the rice in the GMO contamination scandal (see above) originated in India surprised many, including us at GMWatch, as no GM rice has been commercialised in India. However, a 2015 report by Dr Ranjitsinh Mane, an agricultural economist at the University of Arkansas's Rice Research and Extension Center, provides a possible explanation for the contamination – GMO field trials.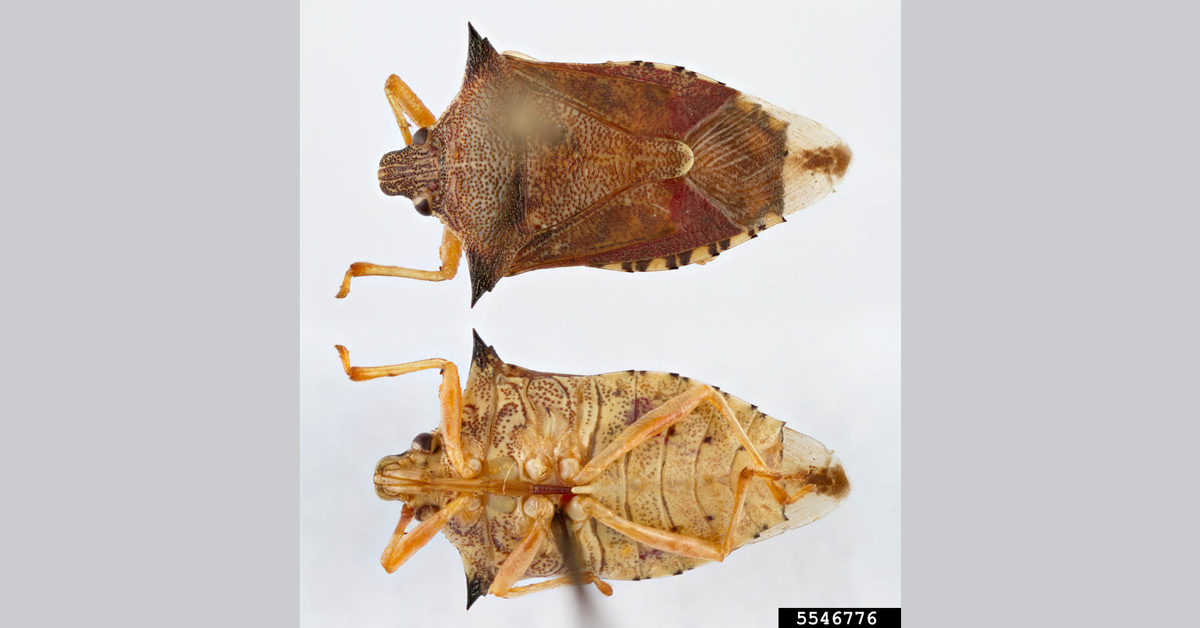 It's well established that the fall armyworm pest around the world is becoming resistant to the Bt insecticidal toxins in GM Bt maize. Now a newly published open access study shows another mechanism through which Bt insecticidal maize may be failing. The Bt toxins ("Cry proteins") in Bt maize ingested by the fall armyworm pest are transferred to a natural enemy of the armyworm, the predatory stink bug Podisus nigrispinus (Dallas) – where they cause harmful changes in the predator insect's midgut cells. The authors believe that these changes could negatively impact the predator insects' fitness.
Over the last 15 years in the US, total pesticide use has been increasing by about 5 million lbs/year on corn and 7 million lbs/year on soy (the two main GM crops), according to USDA data. Dr Nathan Donley of the Center for Biodiversity explained on Twitter, "Increases are driven solely by herbicides and fungicides. *Maybe* pesticide use on corn is plateauing, but the drop in insecticide use that happened in the early aughts [2000s] is reversing. Insecticide use [is] up 30% in last 8 yrs. Pesticide use on soy is aiming straight for the moon." Commenting, the Non-GMO Report tweeted, "So much for the claim that GMO crops reduce pesticide use. The science is clear. They don't and that myth should be gone forever."
Bayer has lost another appeals court decision in the US Roundup litigation, which consists of tens of thousands of claims alleging that Monsanto's glyphosate-based herbicides cause cancer. The court rejected Monsanto's bid to overturn the trial loss in a case brought by husband-and-wife plaintiffs, Alva and Alberta Pilliod. "We find that substantial evidence supports the jury's verdicts," the court stated. "Monsanto's conduct evidenced reckless disregard of the health and safety of the multitude of unsuspecting consumers it kept in the dark. This was not an isolated incident; Monsanto's conduct involved repeated actions over a period of many years motivated by the desire for sales and profit."
A former US government scientist testifying in the fourth Roundup cancer trial to be held in the United States has told a California jury that multiple research studies conducted over many years show an "almost certain" connection between Monsanto glyphosate-based herbicides and cancer. Christopher Portier is testifying as expert witness on behalf of plaintiff Donnetta Stephens in her lawsuit against Monsanto.
In summer 2020, a federal court ruled the EPA showed too much deference to Bayer when it approved the company's dicamba herbicide. This invalidated the approval. But, weeks later, Bayer began working the EPA again, according to newly obtained emails. These documents show the extent to which Bayer and other industry registrants influenced the re-approval of dicamba.
A newly uncovered confidential US Environmental Protection Agency (EPA) report found "suggestive evidence" linking glyphosate to Non-Hodgkin's lymphoma, a determination that goes against the agency's long-held public regulatory stance that glyphosate is not a carcinogen.
Research has found that women exposed to glyphosate herbicide were more likely to have shorter pregnancies, which can increase babies' risk of long-term health problems. The latest study follows two others on glyphosate and pregnancy length, including a 2018 study of 71 pregnant women which found that more than 90 percent had glyphosate in their urine. Those with higher glyphosate levels were more likely to have shorter pregnancies, which can increase the risk of infant mortality and long-term health challenges like breathing difficulties and intellectual delays.
Indigenous leaders have urged provincial politicians to ban the spraying of glyphosate in New Brunswick forests, expressing skepticism about federal scientific reports that claim the herbicide is safe to use. They told the legislature's committee on climate change and environmental stewardship that the product is a poison that is harming forests, rivers, and plant and animal life.
A study carried out in a high-security lab claims to show that a CRISPR gene drive (a way of forcing a heritable genetic modification through a whole species or population) can crash populations of malaria-spreading mosquitoes. But why crash mosquito populations with a risky experimental technology if you can completely stop them spreading malaria naturally? A naturally occurring biocontrol agent – a microbe – that inhibits the development of the malaria parasite in the mosquito Anopheles arabiensis, which spreads malaria in Sub-Saharan Africa, has recently been reported in the journal Nature Communications.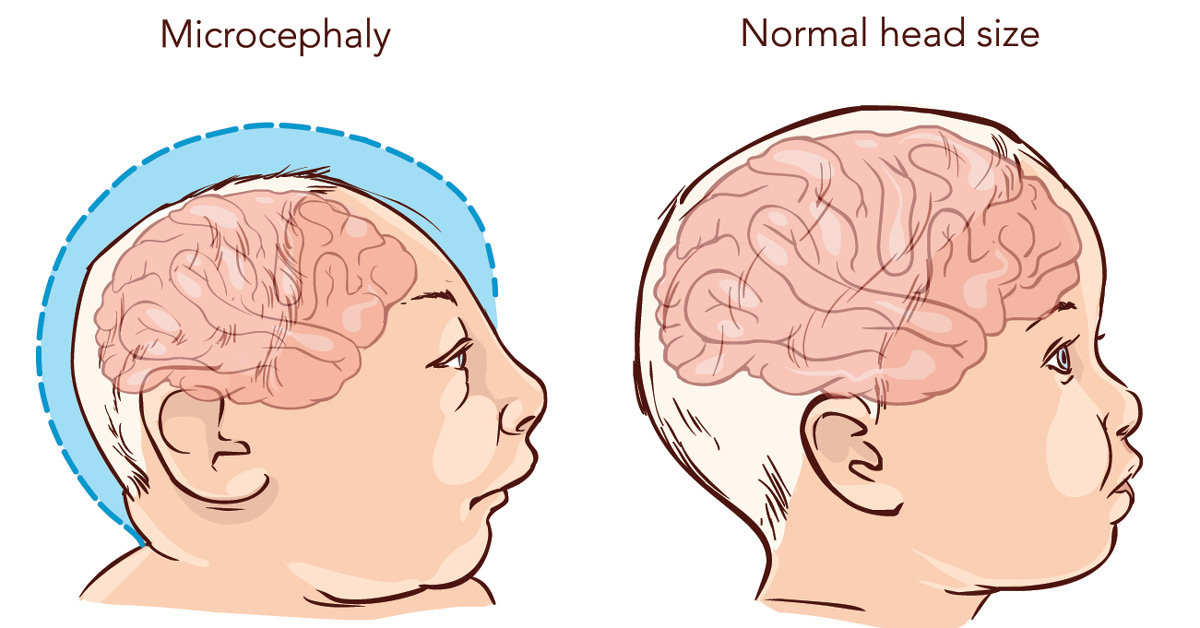 A recently published study shows that the common pesticide pyriproxyfen could exacerbate the already severe effects that the Zika virus can have on brain development. The researchers found that pyriproxyfen impairs thyroid hormone signalling in the brain, modifying crucial processes for its proper development. The findings confirm hypotheses that GMWatch focused attention on five years ago – and was severely attacked for doing so.
The EPA is taking comments until 30 September on a proposed rollout of genetically engineered mosquitoes into 12 unnamed California counties. It's simple for your voice to be heard – just add your name to ProtectNatureNow's comment. It takes just a moment.
Following the approval of GMO golden rice for commercial production in the Philippines, farmers, consumers, and scientist organisations from that country and the regional forum, the Stop Golden Rice! Network have highlighted the lack of transparency, lack of public consultation, and lack of independent and comprehensive risk and impact assessments. They also point out important questions that have not been answered, such as what quantity of daily consumption of golden rice would be required to improve the vitamin A level in children who are vitamin A deficient. Nevertheless, Bangladesh is now being targeted for regulatory approval of golden rice.
Health Canada has given the green light for genetically engineered salmon to be sold in Canada. Mark Butler, a senior adviser with Nature Canada, said the company still has not provided any information about the sale locations or distribution of the fish, which "If they are so proud of this product seems contradictory." Butler and like-minded environmentalists maintain that the Atlantic salmon is known as "the king of fish and it doesn't really need improving".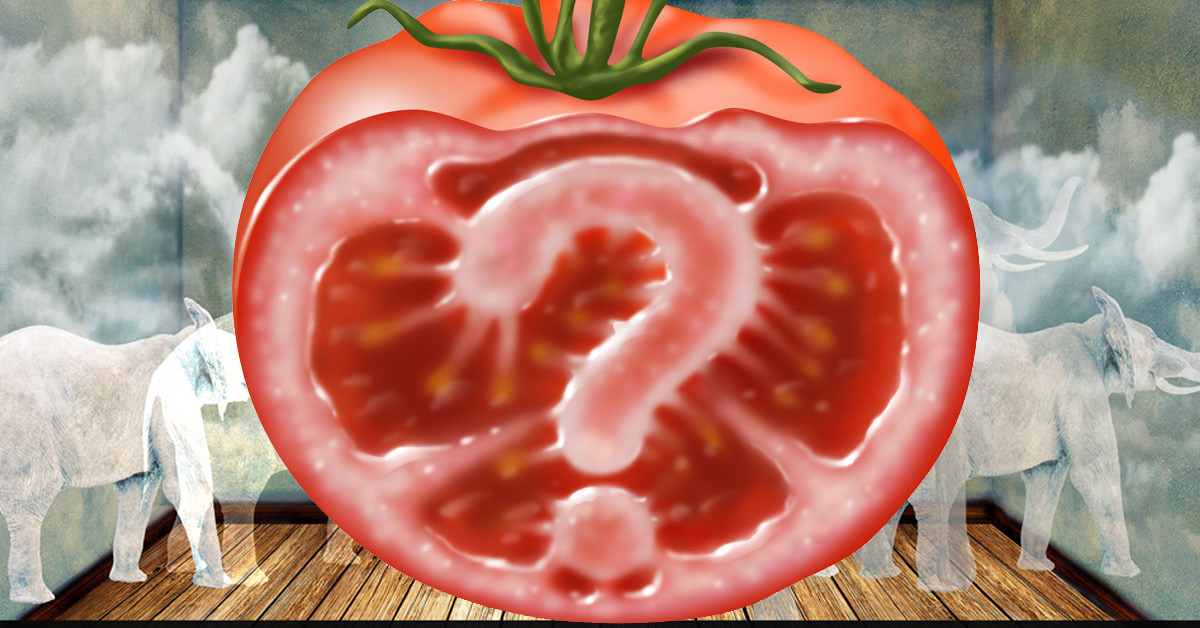 A gene-edited tomato engineered to contain high levels of a sedative substance called GABA has been approved for commercialisation in Japan without any safety checks and amid opposition from consumer rights campaigners. But the tomato, developed by Sanatech, doesn't come cheap. According to a Twitter post by a Japanese scientist who bought some for research purposes: "Just ordered a box of 3kg for the lab (approx 70 USD, though)", followed by an emoji of a face screaming in shock. Seventy USD converts to around 51 GBP. But you can buy 3kg of organic tomatoes for only 20 GBP – and there are easier and cheaper ways of boosting your GABA levels.
The US Department of Agriculture's (USDA) Animal and Plant Health Inspection Service (APHIS) is deregulating a GM corn variety known as PY203, developed using genetic engineering by Agrivida, Inc., to produce phytase enzymes for addition to animal feed.
The USDA Animal and Plant Health Inspection Service (APHIS) is extending deregulation to an apple variety, known as PG451 Arctic Gala, developed using genetic engineering to prevent browning by Okanagan Specialty Fruits, Inc.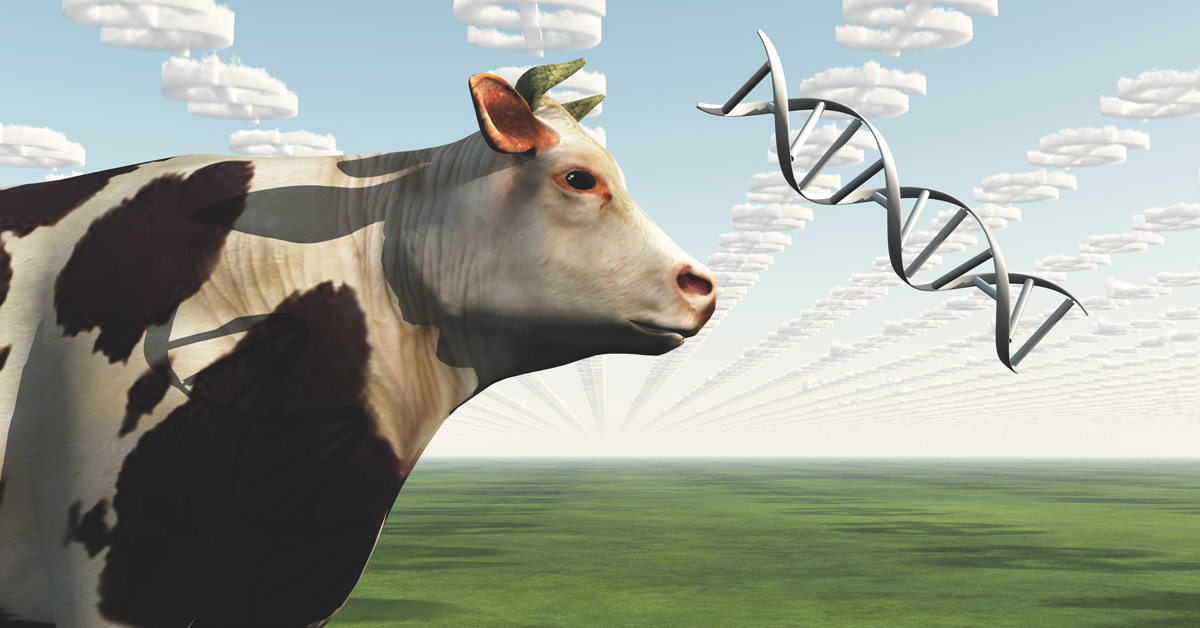 Researchers have discovered a new way to track GM animals using the artificial transgenes they leave behind in the environment. The discovery provides a powerful new tool to locate and manage genetically modified animals that have escaped or been released into the wild. The researchers show for the first time that artificial transgenes from a variety of GM animals like fruit flies, mice, and tetra fish can be detected and sequenced from the DNA left behind in soil, water, and in the form of faeces, urine, or saliva. These findings could be used, for example, to detect the transgenes of GM mosquitoes from pools of standing water in areas where they were recently released.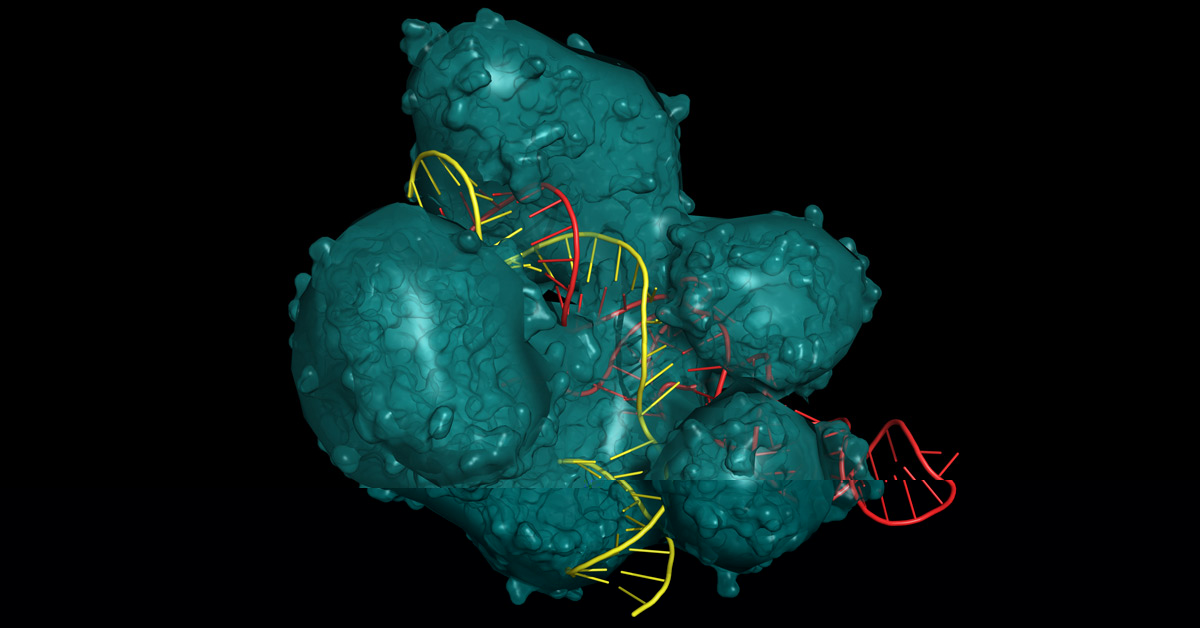 A coalition of US-based NGOs has published an article in Nature Biotechnology putting forward a six-point framework for the "responsible governance" of gene editing in agriculture. The article, couched as an "invitation" from the NGOs for a wide range of stakeholders to engage in developing regulations for gene editing, contains elements that we at GMWatch support and welcome. But it gets some fundamentals badly wrong, resulting in an article that could mislead regulators and the public about what responsible governance of gene editing would look like – and about the standards that the global NGO community wants to see upheld.
In discussions about the regulation of gene-edited organisms in the UK and the EU, existing regulation to prevent harm to human and planetary health is often portrayed as the "bad guy" trying to curb progress. What if we look at GMO regulation in a different way – attempting to design policy frameworks of care that support people- and earth-centred or agroecological processes of change? Barbara Van Dyck unpacks the narratives that underpin corporate campaigns to deregulate new technologies of genetic engineering.
Genetic modification (GM) of crop plants is frequently described by proponents as a continuation of the ancient process of domestication. But while domestication, crop breeding, and GM all modify the genomes and phenotypes of plants, GM fundamentally differs from domestication in terms of the biological and sociopolitical processes by which change occurs, and the impacts on agrobiodiversity and seed sovereignty, say US researchers in a new peer-reviewed article.
Impossible Foods, the US-based fake meat maker that uses genetically engineered ingredients, hopes to get its fake meat Impossible Burger on the market in Australia and New Zealand within the next two years. Food regulator FSANZ has already approved the processing aid - GM soy leghemoglobin (SLH) - that Impossible will add (at 0.8% so it isn't labelled) to make its product look and feel as though it is bleeding, like real meat. Friends of the Earth (FoE) Australia and GeneEthics' objection to the FSANZ approval, submitted in 2020, is available online. The submission points out that SLH does not have a history of safe use in food.
Farmers in Vidarbha, India have once again reported attacks on GM Bt cotton from the pink bollworm pest. Bt cotton is supposed to kill this pest, but they have become resistant via constant exposure to the Bt insecticidal toxins in the crop. Cotton is the main crop in Vidarbha. Farmers who have been using GM Bt cotton seeds developed by Monsanto have faced regular infestations for at least four years. Farmers in Haryana and Punjab are having the same problems.
Faced with bollworm attacks on GM Bt cotton, farmers are panicking and resort to all kinds of pesticides. They commented: "Over 10 pests are found in many of the plants and in the entire field which are causing extensive damage to the crop. We have made sprays but despite that the pest is intact and and eating up the plants." We at GMWatch hope this doesn't result in the same kind of farmer poisoning as occurred with Bt cotton in Maharashtra.
Angered by the growing problem of pink bollworm infestation on GM Bt cotton in the Malwa region, thousands of farmers protested outside the office of the District Agriculture Officer. They brought the destroyed cotton crop with them. Farmers claimed that 80 to 90 per cent of the cotton crop had been destroyed by the pink bollworm. A farmer leader alleged that the Agriculture Department was underestimating the damage done by the pink bollworm to hide its failure.
To say that scientists now understand life's "code" is a stretch. So, from the very title of Walter Isaacson's latest biography, The Code Breaker: Jennifer Doudna, Gene Editing, and the Future of the Human Race, he's off to a rocky start, writes Jag Bhalla in an incisive review. Bhalla writes, "To suggest that Doudna is a 'code breaker' is to compare her to, say, the British code breakers of World War II who cracked the notorious German Enigma code. But when it comes to DNA, our code breaking isn't all it's cracked up to be: if the Allies had had the same level of expertise in actual cryptology that scientists now have with DNA, they might well have lost World War II."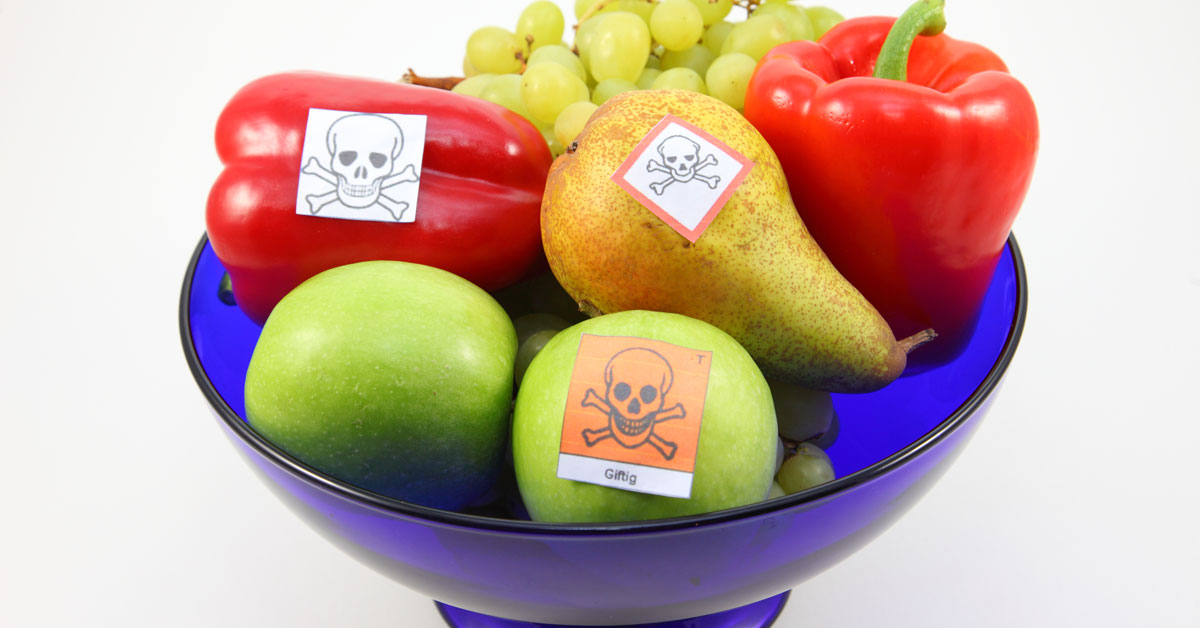 Concrete steps to improve pesticide regulation are proposed in a new open-access commentary, "Novel strategies and new tools to curtail the health effects of pesticides", published in the peer-reviewed journal Environmental Health. The authors include Dr Charles Benbrook, Dr Michael Antoniou, and Dr Robin Mesnage, whom GMWatch readers will know from their public interest work on GM crops and pesticides such as glyphosate. The steps include ending industry testing of its own products and insisting that tests are carried out on pesticide formulations as sold and used instead of isolated "active" ingredients.
The US EPA is failing to protect children by ignoring poisons in the environment and focusing on corporate interests, according to a top children's health official who testified that the agency tried to silence her because of her insistence on stronger preventions against lead poisoning.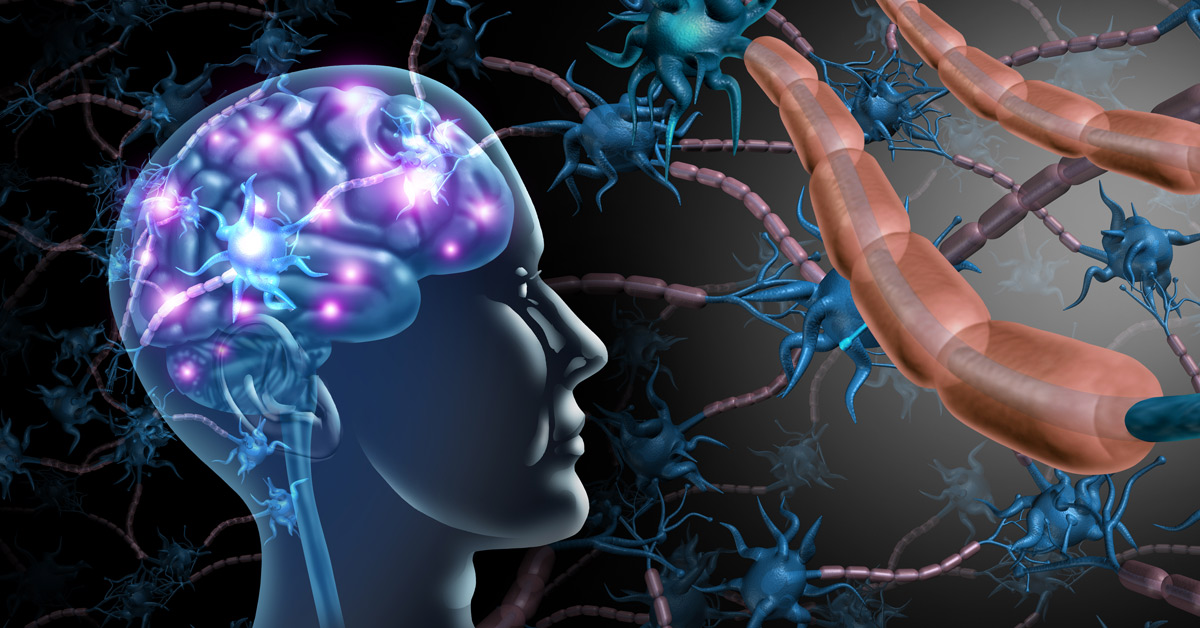 Endocrine (hormone) disrupting chemicals also disrupt the nervous system, according to a new open access scientific paper published in Toxicology Reports by Prof Gilles-Eric Séralini and Gerald Jungers. The World Health Organisation lists 177 compounds as endocrine disruptors. Many are pesticides and plasticisers. The authors of the new paper reviewed 439 scientific references on these substances. They found that 100% of all these products also disturb the nervous system – 20% of them through the thyroid and 80% via other mechanisms.
In the US, some farmers (including organic ones) are planting hybrid rye as a cover crop to break up weed cycles and diversify their crop portfolio. Herbicides are not needed. But other farmers are reluctant to step out of the corn-soybean lane. Ways of helping along the revolution are public plant breeding that can support diverse crop rotations and the political will to funnel tax dollars into helping landscape diversity. Iowa organic farmer Tom Frantzen, who plants hybrid rye, says, "This is about accepting the reality that agriculture must evolve to stay viable."
In Tunisia, farmers are turning to the past to ensure a future by planting indigenous seeds as the North African country suffers at a time of drought, disease and climate change. M'barek Ben Naceur, head of the national gene bank, says that more than 400 farmers have been persuaded to use these seeds, and old varieties such as Al-Msekni and Al-Mahmoudi are being sown again. "These seeds are the descendants of this land, and they know it," said Ben Naceur. "Our varieties have been accustomed to rises in temperature and drought for thousands of years, so they will resist climate change and temperature rises," he added.
Our biodiversity is at risk as never before. That is why the European Commission set a target in the "Green Deal" to reduce the use of pesticides by 50%. The pesticide industry, their allies in the European Parliament and national governments are attacking this historic target. Never before has it been so important for EU citizens to raise their voices against the use of pesticides. Demand the phase-out of pesticides now! Sign the European Citizens' Initiative "Save bees and farmers"!
A startup, Colossal Laboratories & Biosciences, has announced a plan to create a "cold-resistant elephant with all of the core biological traits of the woolly mammoth". The scientists behind the initiative (including Harvard's George Church) claim their work could help reserve the effects of climate change and advance genetic engineering. But Christopher Preston of the University of Montana questioned Colossal's focus on climate change, given that it would take decades to raise a herd of woolly mammoths large enough to have environmental impacts and there are tried-and-true conservation tactics that need funding.
Thirteen years after the synthetic biology firm Ginkgo was founded, the company can't name a single significant product that is manufactured and sold using its organisms. To the company's fans, that's no problem. They say Ginkgo embodies the biggest trends in DNA science and will become the Intel, Microsoft, or Amazon of biology. To skeptics, however, Ginkgo is a company with modest scientific achievements and little revenue, and its greatest talents lie in winning glowing press coverage and raising money.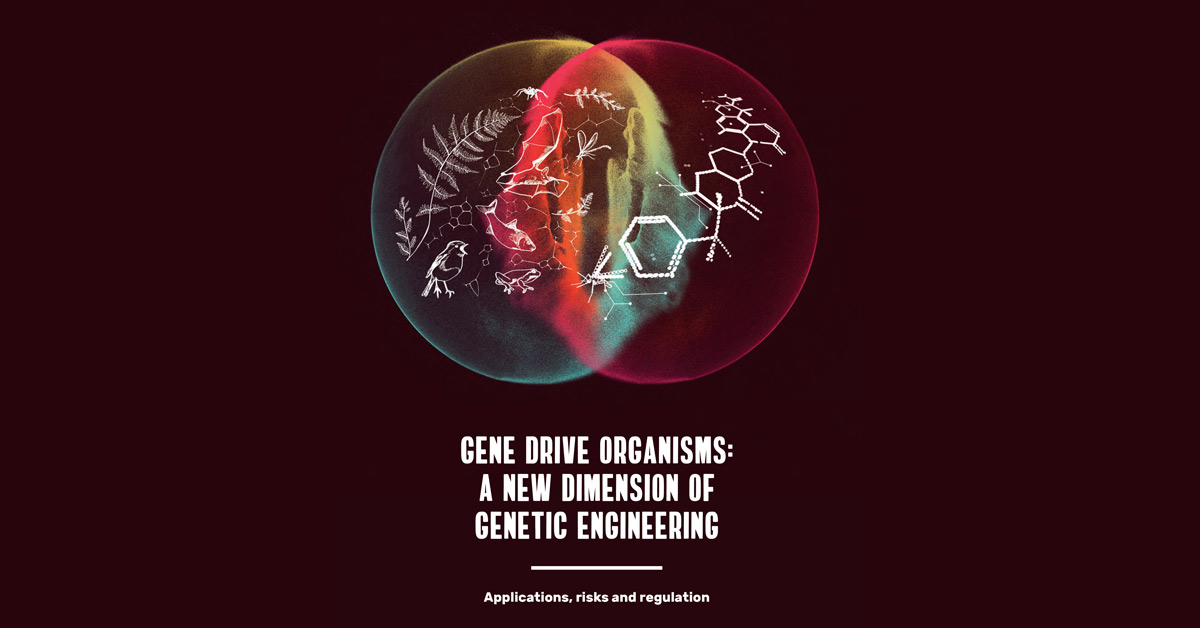 Enabled by new genetic engineering techniques such as CRISPR/Cas9, gene drives have been developed in recent years that enable humans to spread new genes throughout the genomes of wild animal populations. Gene drives force the inheritance of newly introduced genes to be inherited by all offspring. In the most extreme cases, gene drive technology could drive an entire species to extinction – for example, grey squirrels are a target in the UK – or replace wild populations with GMOs. To help the public understand what's at stake, the Germany-based NGO Save Our Seeds (SOS) has published a report, which can be downloaded as a pdf document.
A powerful exposé of the UN Food Systems Summit shows how UN Secretary General António Guterres is consolidating a corporate takeover of the UN system, through partnerships with the Bill and Melinda Gates Foundation and billionaires behind the "Great Reset".
LOBBYWATCH
Today's culture is besieged by people who forge a warped shield of science to duck behind before launching defamation missiles at journalists and academics who toil to expose corporate-funded propaganda, writes Paul Thacker. Allies of tobacco deployed this tactic, as did fossil fuel companies and the agrichemical industry. These harassment campaigns are now so simple, even a schoolteacher can run one. And to defend GMO agriculture and pesticide companies, few have shown greater zeal than schoolteacher Stephan Neidenbach, who has spent years haranguing professors and journalists, comparing them to Hitler, harassing their editors and employers, and charging some with racism — while pleading with Monsanto to hire him as he worked in a classroom teaching children.
According to the UN Food and Agriculture Organization (FAO), the world experienced a nearly unprecedented one-year rise in severe hunger from 2019 to 2020. Sub-Saharan Africa saw as many as 44 million more people suffer severe undernourishment. But you wouldn't know it to listen to the Gates-funded Alliance for a Green Revolution in Africa (AGRA), which released its 2020 Annual Report the same day the FAO sounded its alarms. The report gushes about the "evidence of improved productivity, better crop quality, higher incomes, and more months of food from [farmers'] surplus". AGRA seems to be living in a different world from poor rural Africans, oblivious to the documented shortcomings of its technology-focused approach to agricultural development. AGRA leaders and donors seem unaware that the number of severely undernourished people in Sub-Saharan Africa has risen nearly 50% since AGRA was founded in 2006.
Earlier this year, multiple news outlets ran alarming headlines about Bill Gates' status as the single largest private owner of farmland in the US. What has remained underreported is Gates' outsize influence on agriculture globally — especially in Africa through his foundation's support for the Alliance for a Green Revolution in Africa (AGRA). African civil society organizations have spoken out against AGRA's industrial agricultural model for over a decade, and the Alliance for Food Sovereignty in Africa (AFSA) recently asked wealthy donors to "stop telling Africans what kind of agriculture Africans need". So how does the Gates Foundation's agricultural development still seem positive to many? Community Alliance for Global Justice and AGRA Watch explain what's really going on.
There are an estimated 385 million cases of acute pesticide poisonings each year. That means about 44% of farmers and agricultural workers around the world are poisoned annually. And those numbers could rise if we don't stop Bayer's latest power grab. Right now, the UN Food and Agriculture Organization (FAO) is trying to create a formal partnership with CropLife International - the mega lobbying group that represents Bayer, Syngenta and over 300 pesticide companies. Sign the petition demanding that FAO stop the toxic alliance with CropLife.
COVID-19
New evidence has emerged that the Wuhan Institute of Virology and the nearby Wuhan University Center for Animal Experiment, along with the US-based nonprofit EcoHealth Alliance, have engaged in what the US government defines as "gain-of-function research of concern", intentionally making viruses more pathogenic or transmissible in order to study them, despite stipulations from a US funding agency that the money not be used for that purpose. Grant money for the controversial experiment came from the National Institutes of Health's National Institute of Allergy and Infectious Diseases, headed by Anthony Fauci. The award to EcoHealth Alliance included subawards to Wuhan Institute of Virology and East China Normal University. The principal investigator on the grant is EcoHealth's Peter Daszak, a key voice in the search for COVID-19's origins.
Newly uncovered documents add substance – though not proof – to the idea that SARS-CoV-2 originated in a lab accident, writes journalist Nicholas Wade. One such document is a grant proposal written by EcoHealth Alliance (headed by Peter Daszak) to DARPA, part of the US Dept of Defense. A feature of the proposal is to "introduce appropriate human-specific cleavage sites" into SARS-like viruses. The distinctive feature of the SARS-CoV-2 virus is a genetic element known as a furin cleavage site, which greatly enhances the virus's ability to infect human cells.
Four prominent US virologists who published a widely cited commentary strongly rebutting the theory that SARS-CoV-2, the novel coronavirus that causes COVID-19, might have been engineered in a lab privately acknowledged that they could not "rule out the possibility" of a lab leak, according to emails obtained by US Right to Know.
An analysis of wild virus relatives of SARS-CoV-2 reveals that they form a coherent group with a geographically ordered genetic structure. So the location from which human SARS-CoV-2 originated, i.e. the locality where its direct ancestor jumped from the bat reservoir, could be identified with high confidence. Using two different approaches, which gave the same result, this location was determined to be a comparatively small region of south-central Yunnan, China. While a south-central Yunnan source does not rule out either a lab or a zoonotic origin in principle, the result compels all candidate hypotheses to incorporate a plausible link with that locality.
Journalist Paul Thacker has published an excellent interview with Prof Richard Ebright about what may be the worst case of science reporting ever – coverage of the lab leak hypothesis of SARS-CoV-2. Thacker and Ebright reveal how it was driven by fear of:
* implicating "Science" with a capital "S", as well as certain sources prized by science writers
* triggering restrictions on high-risk gain-of-function research.
Ebright says, "False narratives were established and enforced by a small number of scientists and their willing soldiers among science writers. The first false narrative was that science showed that the virus entered humans through natural spillover. The second false narrative is that this was the consensus of the scientific community. Neither of those narratives was true."
The Organic Consumers Association's Ban Gain-of-Function Research Petition now has over 47,000 signatures. SIGN THE PETITION: Demand an immediate global ban on gain-of-function "biomedical" and "biodefense" research!
An excellent documentary on the possible lab origins of SARS-CoV-2, from the UK's Channel 4, featuring knowledgeable contributors, is available to watch online. If you're outside the UK and Ireland and so can't access the documentary via Channel 4, you can watch it via Youtube instead.
Nicholson Baker's book Baseless is now out in paperback. The book shows that lab leaks of dangerous pathogens, weaponizing illness, and harmful experiments by governments on their own citizens are nothing new. The US government and the National Institutes of Health were guilty of all this from as far back as the 1940s. There's an audio interview with Baker at the link above.