Many people, including us here at GMWatch, have been taking a late summer break, so it's worth checking out the items in this review particularly carefully, as some important stories have broken in the last couple of weeks that we haven't reported on our daily list and that you may have missed.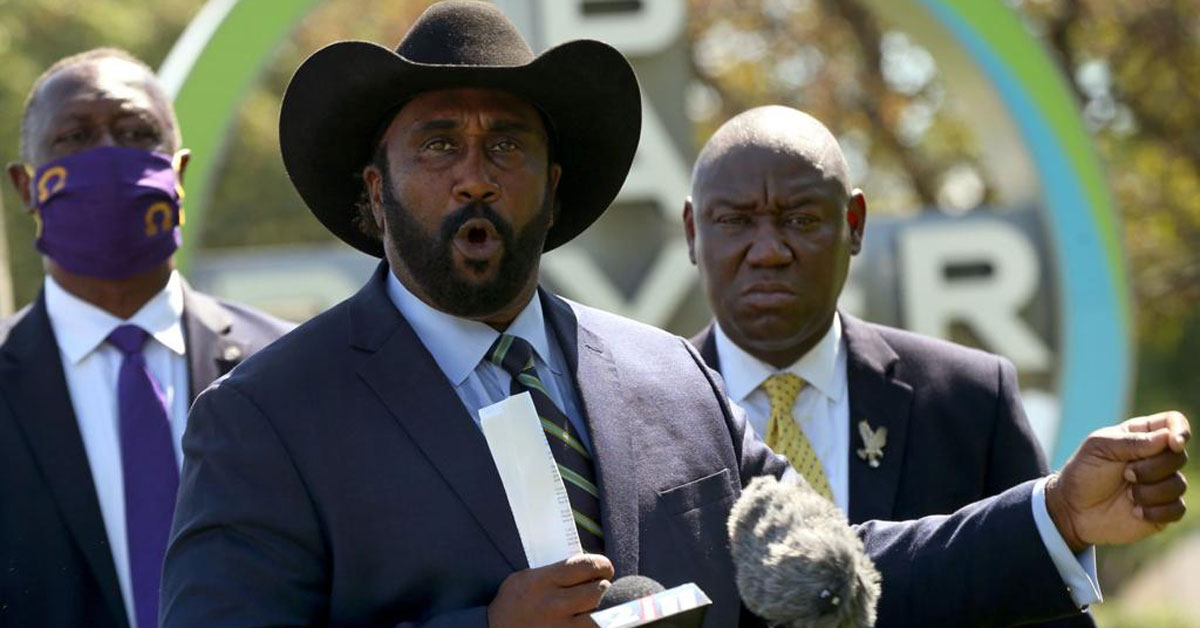 The National Black Farmers Association have filed a federal lawsuit to block the agribusiness giant Monsanto and its German parent company, Bayer, from selling the weedkiller Roundup. The suit alleges that Black farmers across the country have been forced to use Roundup-resistant seeds and Roundup in increasingly heavier applications, and that Monsanto failed to inform the farmers of the weedkiller's risks.
Despite the diplomatically opaque new name, gene editing is turbo-charged genetic engineering, only so far with better PR. But if the free traders and corporate influencers in Westminster get their way and deregulate the law that currently governs genetic engineering there, gene-edited foods could be green lighted, unlabelled, for English plates, so that most people wouldn't realise that they were eating them, food writer Joanna Blythman reports.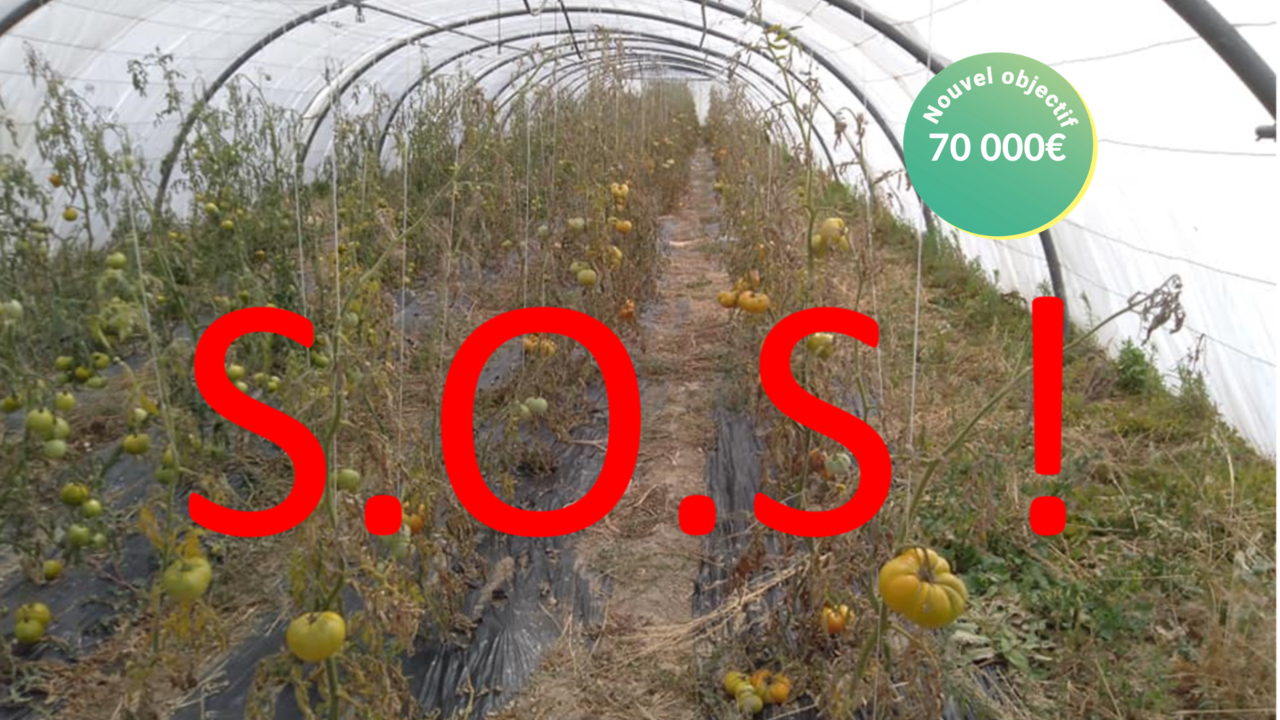 An organic farmer's hospitalisation after intruders doused his vegetables with glyphosate has "become a cause célèbre in France, which is facing a growing backlash against intensive agriculture", reports Henry Samuel in The Telegraph. Tristan and Oriane Arlaud's organic farm has been a great success but it has also been subjected to a series of damaging attacks, allegedly by farmers antagonistic to organic agriculture. In the latest of these, six of their nine greenhouses, covering 4,000 square metres were vandalized by intruders who also attacked their plants. According to The Telegraph, "After spending hours seeking to save his prized tomatoes, peppers and courgettes, and consuming some, Mr Arlaud fell unexpectedly ill and was hospitalised."
A new study confirms that milkweed loss is the key to plummeting monarch butterfly numbers. In other words, Roundup Ready crops are responsible, rather than the competing hypothesis of increased mortality during fall migration. That's because these GMO crops entail spraying glyphosate, a non-selective herbicide which has proved highly effective at eliminating milkweed plants, the monarch larvae's only food. That's why the introduction of Roundup Ready crops coincides with a massive decline in milkweed and a corresponding decline in monarch numbers.
Unimpressed with the environmental assessment the US Food and Drug Association used to approve a new breed of genetically modified salmon destined for the American dinner table, a federal judge looks poised to rule in favour of environmental groups afraid of its potential to blunt wild salmon populations. At a hearing, US District Judge Vincent Chhabria said he's concerned that AquaBounty, the biotech company behind the GMO salmon, might use the FDA's finding of "no significant impact" to expand the program without realizing its full impact on local ecology.
A new study from Argentina, which used the methodological criteria of the International Study of Asthma and Allergies in Childhood (ISAAC), has identified a relationship between environmental and residential exposure to glyphosate and the high prevalence of asthma in the small city of Monte Maíz in Argentina. This study has a very unusual story, as it was started at the request of a group of citizens, led by the Mayor of Monte Maíz, due to their concerns about previously rare diseases becoming more prevalent in the city.
Dr Benbrook writes, "There is compelling evidence that glyphosate-based herbicide [GBH] use and exposures have emerged, worldwide, as among the most damaging pesticide public health threats ever." Glyphosate is in a category few other pesticides are in, Benbrook argues, because its use has been so continuous and is so extensive that it has become a ubiquitous global pollutant, contaminating not just our environment, food and water, but even the dust particles we breathe in. It is coming into contact with the human community essentially everywhere, he writes. "It is clear to me that the public health toll triggered by current GBH use patterns and reliance is exposure driven (multiple routes, millions of people receiving high or very high doses daily)."
Farmers in Argentina are using increasing amounts of herbicides and other agrochemicals to boost their crop yields. In the country's Gran Chaco region, the unregulated use of agrochemicals has had devastating ecological effects, including the contamination of water sources that residents depend on.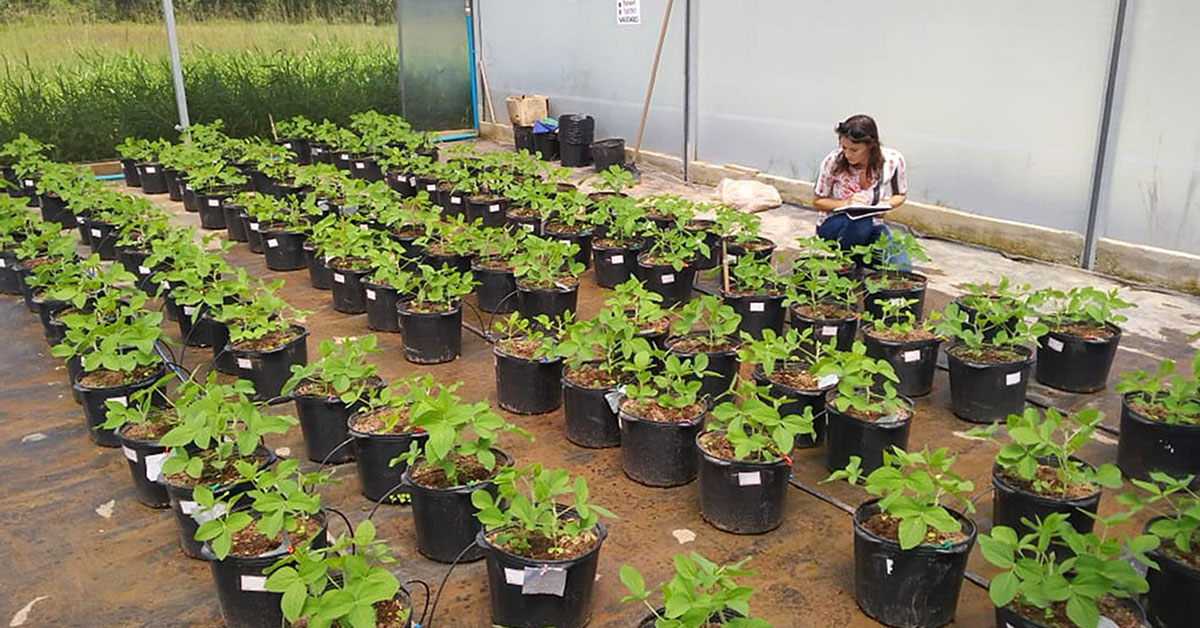 Scientists have found that spraying with glyphosate-based herbicide triggers unintended effects even in genetically modified soybean varieties resistant to this type of pesticide. The researchers, from GenØk–Centre for Biosafety in Norway and the Federal University of Santa Catarina (UFSC) in Brazil, found severe metabolic disturbances in both stacked (multiple transgene) and single transgene trait GM soybeans caused by exposure to a glyphosate-based herbicide. The findings could have implications for food safety.
Lee Johnson, the African American groundskeeper who won the first glyphosate-cancer case against Monsanto, writes that when we think about creating a more equal and just food system, expanding access to organic food is a big piece of the puzzle. We all have the right to toxin-free food, he writes, and the people who grow the food we eat have the right to not be exposed to chemicals linked to cancer on the job.
Extinction Rebellion (XR) marched to pesticide manufacturer Bayer's Cambridge base to denounce the £600 million UK government bailout received by the company. Over the previous 9 days, members of XR also protested sales of Bayer's Roundup in garden centres in the East of England.
Sixty-six organizations representing over 7.5 million members have sent letters to Home Depot and Lowe's urging them to remove Roundup and other glyphosate-based herbicides from store shelves and online sales.
The EU Commission's waiver of a "detailed statement" opens the way for an Austrian ban. It is now up to the political parties in Austria – all of whom, with the exception of the conservatives, voted for a ban. (German text.)
Local officials in Florida have approved the release of 750 million mosquitoes that have been genetically modified to reduce local populations. The green-lighting of a pilot project after years of debate drew a swift outcry from environmental groups, who warned of unintended consequences.
"The release of genetically engineered mosquitoes will needlessly put Floridians, the environment, and endangered species at risk in the midst of a pandemic," said Dana Perls, food and technology program manager at Friends of the Earth. "This approval is about maximizing Oxitec's profits, not about the pressing need to address mosquito-borne diseases."
If approved, this would be the first GMO forest tree legalised in the US for release in the wild with the intention of spreading pollen to contaminate/replace wild relatives, and so would set a terrible precedent for the future of our forests.
From January 1, 2021, importers of 24 major food crops will have to mandatorily declare that the products are not genetically modified. The Food Safety and Standards Authority of India (FSSAI) has issued this order to ensure that only non-GM food crops come into the country. The FSSAI is in the process of framing regulations on GM foods.
Billions of dollars spent promoting and subsidising commercial seeds and agrichemicals across Africa have failed to fulfill their promises to alleviate hunger and lift small-scale farmers out of poverty, according to a new white paper published by Tufts University. Article by Stacy Malkan.
Picture an ideal dinner plate. For most Americans, it features a hearty portion of meat, from animals fattened on midwestern corn and soybeans, and a helping of vegetables, largely trucked in from California. The unique landscapes that Americans rely on to deliver this bounty are locked in a state of slow-motion ecological unravelling, writes Tom Philpott, the food and agriculture correspondent for Mother Jones magazine and the author of a new book on the disaster-bound US food system, Perilous Bounty.
LOBBYWATCH
As philanthropists increasingly fill in the funding gaps at news organizations — a role that is almost certain to expand in the media downturn following the coronavirus pandemic — an underexamined worry is how this will affect the ways newsrooms report on their benefactors. Nowhere does this concern loom larger than with the Gates Foundation, a leading donor to newsrooms and a frequent subject of favourable news coverage. Journalist Tim Schwab examined nearly twenty thousand charitable grants the Gates Foundation had made through the end of June and found more than $250 million going toward journalism. Recipients included news operations like the BBC, NBC, Al Jazeera, ProPublica, National Journal, and The Guardian.
Heidi Heitkamp and Tom Vilsack are promoting a failed strategy for rural America. Biden would win support if he broke from that and took on Big Ag.
COVID-19
University researchers genetically engineer a human pandemic virus. They inject the new virus into a laboratory mouse. The infected mouse then bites a researcher.... It is a plot worthy of a Hollywood blockbuster about risky coronavirus research. But according to newly obtained minutes of the Institutional Biosafety Committee (IBC) of the University of North Carolina (UNC), Chapel Hill, these exact events need not be imagined. They occurred for real between April 1st and May 6th this year, and what happened was only uncovered thanks to the investigative work of the researcher Edward Hammond.
Could the pandemic have started with a lab accident in Wuhan? Safety breaches with coronaviruses at a US research partner lab show how it's possible for potentially infected workers to move about in public without undergoing quarantine. And Alison Young, a veteran reporter on biosafety issues, notes how guidelines that require labs that work with genetically modified viruses and bacteria to make public certain safety records – including incident reports – are refusing to do so, even though it's a condition of their federal research funding. This includes refusing to publicly disclose key details like the names of the viruses involved, the nature of the modifications made to them and what risks were posed to the public.
The New York Post reports that the virologist Jonathan Latham is among those who thinks the coronavirus "almost certainly escaped" from the Wuhan Institute of Virology and involved sample tissues from miners who contracted a mysterious, pneumonia-like illness after being exposed to bats.
"The WHO delegation [probing the origins of SARS-COV-2] sat in Beijing for three weeks and got nowhere near Wuhan," a senior US official told the Financial Times. "Any chance of finding a smoking gun is now gone."