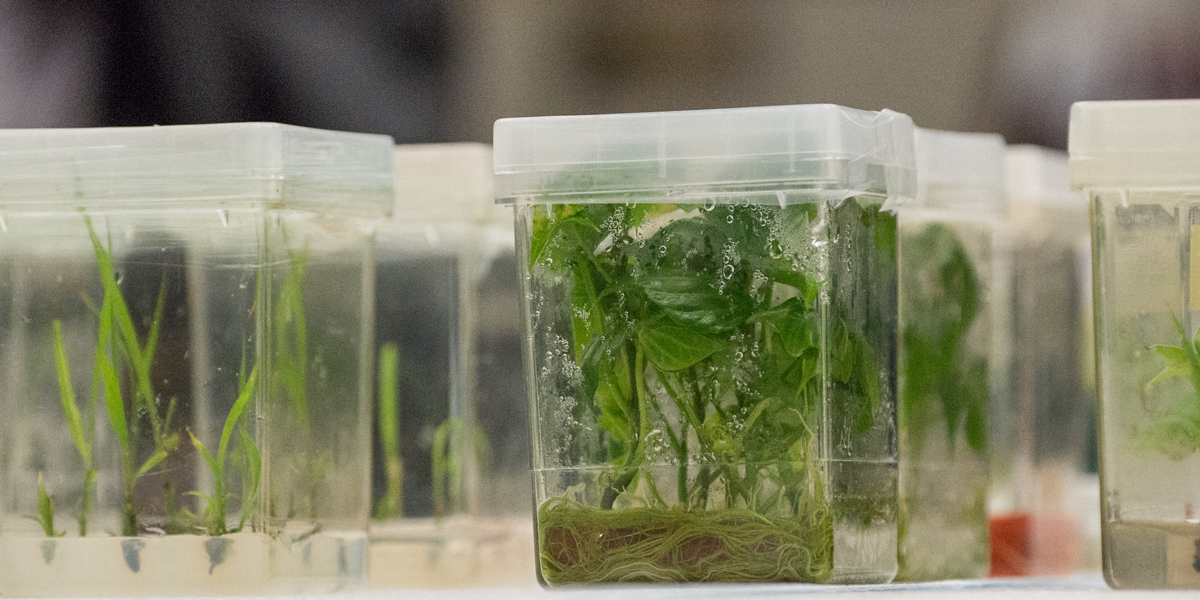 GMWatch has compiled and published an up-to-date list of scientific papers that support the need to subject gene-edited plants to stringent safety assessments – at least as stringent as those already applied to older-style transgenic GM crops. The list is not comprehensive but gives an idea of the current state of knowledge. For each paper, the authors, GMWatch editor Claire Robinson and technical advisor Dr Michael Antoniou, give a short explanation of the findings and their implications. The papers inform our understanding of the unintended and potentially risky effects of gene editing.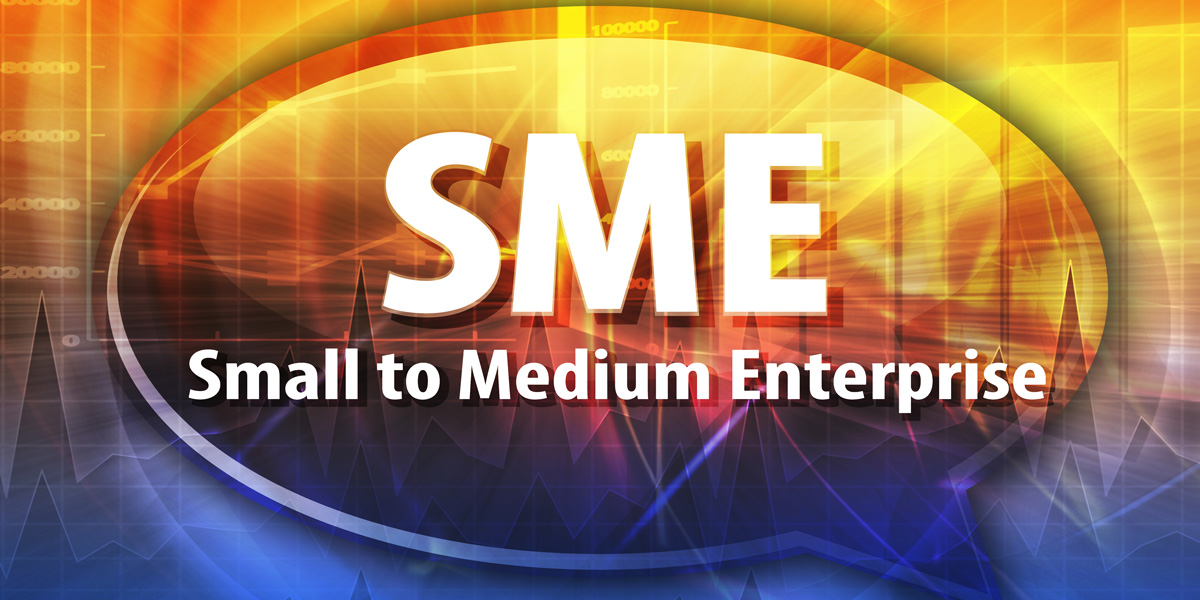 Some politicians and GMO industry lobbyists claim that de-regulation of gene editing will enable market access for SMEs (small and medium size enterprises) that want to develop gene-edited crops and foods to save us all from climate change. But that's not how the agbiotech market works, GMWatch shows in a glimpse behind the scenes of the SME world. The main finding: whether an SME and its GMO product fails or not has nothing to do with the regulatory burden and everything to do with whether it comes up with a product that the market actually wants.
Early political warnings suggest that the EU might reopen established rules on genetically modified food, which would put new techniques at risk of being deregulated. EU food policy experts Juliette Leroux and Francesco Ajena unpick how the agrifood industry is moving to rewrite the rules, with serious implications for small farmers, consumers, and the climate.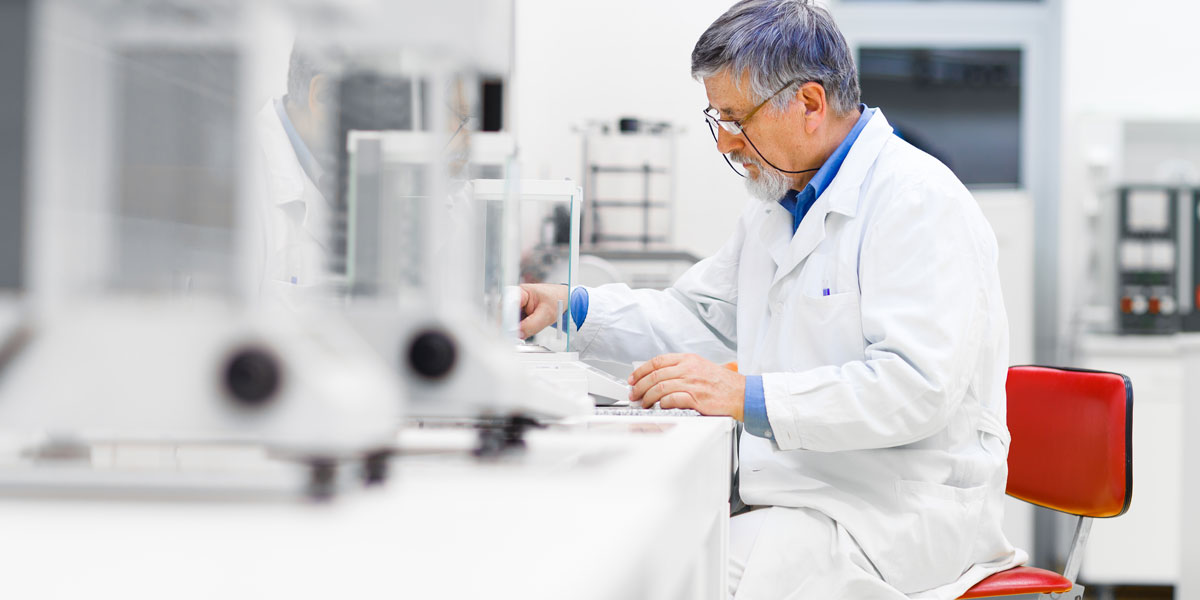 New GM techniques such as gene editing and RNA interference have no history of safe use and must be regulated in the same way as any other GM techniques, said the European Network of Scientists for Social and Environmental Responsibility (ENSSER) in a statement. The statement was published just days ahead of the Australian Senate vote on whether to deregulate some gene-editing and RNA interference techniques. The scientists say that the claim of Australia's Office of the Gene Technology Regulator that certain gene-edited organisms "present no different risk than organisms carrying naturally occurring genetic changes" is "untenable" in the light of recent scientific findings. Sadly however, the Australians voted to deregulate the new GM techniques.
Australia's booming organic sector could be devastated by the country's deregulation of gene-editing technology, according to the National Association for Sustainable Agriculture (NASAA). NASAA said in a statement ahead of the Australian Senate's vote, "The deregulation of CRISPR gene technology and consequent undisclosed release of these life forms means that Australia's agriculture and food sector will in a short space of time be unable to reassure people that the food being produced in Australia is GM free and meets the Australian National Organic and Biodynamic Standard, or meets the import requirements of our major trading partners."
New Zealand's Royal Society/Te Apārangi and others want to rewrite the country's GMO rules to smooth the path to market for products of new gene-editing technologies. Yet the calls for a legislative rethink have been met with a quick brush-off. Environment minister David Parker said there were "no plans to review the regulatory framework relating to genetic modification". GMWatch recommends reading this long article to the end for the insights of Prof Jack Heinemann of the University of Canterbury, New Zealand, and Jon Carapiet of GE-Free NZ.
In 2018 the Austrian Federal Chamber of Labour issued a report that is in agreement with the European Court of Justice's subsequent ruling that the products of new genetic engineering techniques are GMOs and fall under the EU's GMO legislation. The Chamber of Labour states that to ensure freedom of choice for consumers, the precautionary principle must be observed; risks to human health, animal welfare and the environment must be evaluated in a comprehensive risk assessment before any marketing authorisation is granted; and adequate labelling and traceability is necessary.
A new gene-editing technique called prime editing has prompted excitement in pro-GMO circles, based on the premise that it could solve the problems of unintended effects and errors caused by the CRISPR gene-editing tool. But the excitement is premature, GMWatch has found, as the new technique is still prone to errors and there are doubts whether it will even be used to develop GM crops and foods.
European experts on GMO detection and traceability are finally working on establishing detection and traceability methods for GMOs obtained by new techniques of genetic modification, including GM plants, animals, and micro-organisms. This is essential work that has nevertheless been slow in coming, in particular due to opposition from the European Commission in 2017.
In a letter to EU national governments, civil society organizations say they are "concerned" that a July 2018 judgment of the European Court of Justice (ECJ) is "still not consistently applied in all EU Member States". This ruling stated that any "new GMO" must be subject to risk assessment, authorisation, labelling and tracing in the European Union, just like transgenic GMOs. However, Finland's agenda as President of the European Union does not concern such implementation, but instead involves a possible questioning of European legislation. On 24 October, the country invited Member States to commission a study from the European Commission on the regulatory status of products obtained by new techniques of genetic modification.
On 14 November, the European Parliament voted against plans by the European Commission to authorise import of products containing four glyphosate- and glufosinate ammonium-tolerant GMOs. MEPs called on the Commission to withdraw its draft implementing decisions on products with four types of genetically modified organisms – soybean, cotton and maize – in four separate non-binding resolutions.
The EU Parliament has in recent years adopted around 40 resolutions against further approvals for the import of GM plants. One of its criticisms was a lack of adequate risk assessment. Experts from several member states raised similar criticisms. Nevertheless, the EU Commission gave the green light to all these imports. The results of the international research project RAGES show that the concerns of the EU Parliament are fully justified.
The Brexit deal will allow the UK to slash protections for workers' rights and the environment, a leaked document reveals – prompting accusations that Boris Johnson has misled parliament. The prime minister is wooing Labour MPs with a promise to maintain "level playing field" rules with the EU, which also include safety and consumer standards. But the official paper makes clear the commitment in the agreement "leaves room for interpretation". GMWatch notes that this deal has serious implications for GMO and pesticides regulations, which would also be thrown on the bonfire.
The potential exit of the UK from the European Union may portend greater pesticide use and exposures, according to a report from the Soil Association and the Pesticide Action Network UK. The report points to uncertainty, despite reassurances from the UK government, about what regulatory standards will actually be in effect if and when Brexit occurs. The report also highlights the under-regulated issue identified in the report's title — The Cocktail Effect — synergistic impacts of exposures to multiple synthetic pesticide compounds.
Brexit food safety legislation gives UK ministers powers to make policy changes to food safety laws without primary legislation – avoiding the scrutiny of Parliament through the use of Statutory Instruments (SIs), a new analysis by academics at the University of Sussex. One of the authors, Prof Erik Millstone of the University of Sussex, said: "Our analysis suggests Brexit Statutory Instruments (SIs) will allow ministers to exercise considerable powers of discretion when authorising ingredients in pesticide products, amending GMO authorisations and thresholds for labelling, authorising food additives and approving substances for animal carcass washes. Ministers may issue guidance impacting substantive policy content or make new rules governing food safety by secondary legislation, without proper Parliamentary scrutiny, and using – powers that exceed those vested by the EU in the European Commission."
Promoters of GM in agriculture argue that GM golden rice is a practical way to provide poor farmers in remote areas with a subsistence crop capable of adding much-needed vitamin A to local diets. But critics regard golden rice as an over-hyped Trojan horse that biotechnology corporations and their allies hope will pave the way for the global approval of other more profitable GM crops, writes Colin Todhunter in a comprehensive analysis.
The release of GMOs in Brazil soared in the first year of the government of Jair Bolsonaro. Up until September, the National Technical Biosafety Commission (CTNBio) had given the go-ahead for 22 new GM plants, according to data from the Biotechnology Information Council (CIB), a non-governmental organization dedicated to disseminating issues related to biotechnology. The annual average – 10.6 – corresponds to less than half of what was released from January to September. The vast majority of the newly released plants are genetically engineered to survive increasing doses of pesticides. (Portuguese language article)
Preliminary figures for "2019" Brazilian Amazon deforestation show a 29.5 percent increase over the previous year, with 9,762 square kilometers (3,769 square miles) cleared, more than double the rate when Brazil's famous deforestation decline ended in 2012. Despite this deforestation surge, Brazil's Jair Bolsonaro government claims the increase is not unusual and equivalent to high deforestation rates seen several times since 2012. However, critics point to the administration's rhetoric and environmental deregulation as part of the "Bolsonaro Effect", leading to rampant deforestation. Much of the land is being cleared for the expansion of GM soy cultivation.
A Brazilian appeals court has decided in favour of Monsanto in a landmark class-action lawsuit filed by Brazilian farmers' unions. The court ruled that farmers cannot save seeds for replanting if the seeds are harvested from Monsanto's patented Roundup Ready soybeans, which are genetically engineered to withstand application of the company's Roundup herbicide. "Monsanto is amoral," Luiz Fernando Benincá, a soybean producer and litigant in the class action suit said. "It will do anything for profits." However, in a separate lawsuit, Brazilian soybean farmers are challenging the validity of Monsanto's patent on second-generation Roundup Ready soybeans.
In Brussels and Florence, people began to express concern over the rise in finds of dead newborn birds (tits) in their nests. When these people notified the bird conservation association Vogelbescherming Vlaanderen and the ecological gardening association Velt, they began a crowd-funded investigation. Over 1000 people sent in dead tits and nests, which were analyzed. The birds' nests revealed traces of 36 different fungicides, herbicides, insecticides and biocides. They even found traces of DDT, an insecticide banned since 1974, in 89 of the 95 nests examined.
The scale of the legal mess crop protection giant Bayer inherited upon its purchase of Monsanto was laid bare as the German-based business revealed there were over 42,000 lawsuits in the US alone alleging the herbicide Roundup has caused cancer. Bayer has haemorrhaged around $43 billion in market value since acquiring Monsanto.
Diamond & Diamond, a national personal injury law firm in Canada, is spearheading a $500 million class-action lawsuit against various Roundup makers, including pharmaceutical company Bayer, the owner of Roundup maker Monsanto. Darryl Singer, the head of commercial and civil litigation at Diamond & Diamond, said the plaintiffs involved in the lawsuit are looking not only for financial compensation, but also what he calls "behaviour modification" so that the same thing doesn't happen again in the future with other products.
Thailand backed down on a plan to prohibit three pesticides from December 1 after coming under pressure from farmers, the US government and lobbyists for chemical companies. The ban on paraquat and chlorpyrifos will be delayed until June 1 next year, Industry Minister Suriya Juangroongruangkit said in a briefing. Glyphosate won't be banned but its use will be restricted, he said. A member of the National Hazardous Substances Committee, that oversaw the original ban on the pesticides, has resigned in protest at the committee's reversal of its decision. Prior to the reversal of the ban, Carey Gillam wrote an article about the pressure brought to bear on Thailand by the US. Thai rice exporters had been in favour of the ban.
The Mexican government says it won't allow a 1,000-ton shipment of the pesticide glyphosate into the country, citing health and environmental concerns. Mexico became the latest in a string of countries to announce bans on glyphosate, the active ingredient in weedkiller Roundup.
"Pesticide products constitute a serious danger for exposed populations": with these words the administrative court justified its decision concerning the pesticides ban implemented by the mayor of the French commune of Antony last May. The court decided to reject the request of the prefecture of Hauts-de-Seine to suspend the decree prohibiting pesticide use in the city. Antony can therefore ban pesticides, including glyphosate, on its territory. On 8 November, a judge of the same court rejected the suspension of two other pesticide bans in the towns of Gennevilliers and Sceaux. (French language article)
Mackenzie Feldman, founder of the campaign group Herbicide-Free Campus, has been working to end herbicide use by the University of California campus system. This May, the University announced a ban on glyphosate citing "concerns about possible human health and ecological hazards". In an interview, Feldman tells the story of her campaign and issues a call to action.
A new report warns that if insect declines are not halted, ecosystems will collapse with 'profound consequences for human wellbeing.' The report, by University of Sussex professor of biology Dave Goulson, reveals the effects of declines on insect-eating birds, bats, and fish, and the cost to society in terms of lost revenue and broken ecosystems. Prof Goulson said: "Insects make up the bulk of known species on earth and are integral to the functioning of terrestrial and freshwater ecosystems, performing vital roles such as pollination, seed dispersal and nutrient cycling. They are also food for numerous larger animals, including birds, bats, fish, amphibians and lizards. If we don't stop the decline of our insects there will be profound consequences for all life on earth." Prof Goulson argues for a transition to organic farming. The Guardian covered the report in an article.
Scientists behind a decade-long biodiversity study, which showed "frightening" declines of insects and spiders in German grasslands and forests, are calling for a "paradigm shift" in land-use policy. "Current initiatives to address insect losses are overly concerned with the cultivation of individual plots of land and operate independently of one another for the most part," lead researcher Sebastian Seibold of the Technical University of Munich (TUM) in Germany said. "To stop the decline, however, our results indicate that more coordination is needed at the regional and national levels," he said.
Indiana regulators recently took steps to set the cutoff date for spraying dicamba herbicide products in GM dicamba-tolerant soybeans as June 20. If the decision stands, farmers won't be able to spray those specific dicamba products after that date. Dave Scott, pesticide administrator with the Office of Indiana State Chemist (OISC), reports dicamba complaint claims received by OISC were up again in 2019. It's the third straight year that OISC has received a significant number of dicamba drift claims.
A study conducted by scientists in South Dakota has found that the world's most widely used family of pesticides — neonicotinoids — is likely causing serious birth defects in white-tailed deer, deepening concerns over the chemical's potential to harm large mammals, including humans. The first study showed that white-tailed deer with high levels of neonicotinoid pesticide in their spleens developed defects such as smaller reproductive organs, pronounced overbites and declined thyroid function.
A biodegradable alternative to glyphosate may be available to growers in the near future, as a foam-based weed solution is being developed for agricultural purposes. Foamstream uses hot water to break down a plant's waxy outer layer, allowing it to travel down the stem and kill the roots.
Third World Network has published a new Biosafety Briefing, "Transferring the laboratory to the wild: An emerging era of environmental genetic engineering". It spotlights new genetic engineering techniques such as genome editing and new delivery techniques that have facilitated an emerging trend to genetically engineer organisms in the wild. This moves the engineering process to agroecosystems and beyond, essentially converting the environment into the laboratory.
The American comedian and TV host Joe Rogan has broadcast an entertaining critique of the meatless, GMO-containing Impossible Burger on his popular podcast series The Joe Rogan Experience. The piece centres around an article by GMWatch editor Claire Robinson and molecular geneticist Dr Michael Antoniou, "Rat feeding study suggests the Impossible Burger may not be safe to eat". The study showed that rats fed the genetically modified yeast-derived protein soy leghemoglobin (SLH) – the burger's key ingredient that gives it a "bleeding" appearance when cut – developed unexplained changes in weight gain and signs of toxicity.
In an article about the Impossible Burger, a meatless GMO-containing burger designed to "bleed" like rare meat, an author from India writes, "Faux-blood oozing, lab-made mock meat cannot be the perfect alternative for vegetarians – or carnivores... The West mistakenly believes that most vegetarians abjure meat only because they object to the killing of animals and if that inevitability was somehow averted, they would take to it happily. They are truly mystified to learn that most Indian vegetarians not only don't want to taste (much less long for) meat, even the smell repulses them."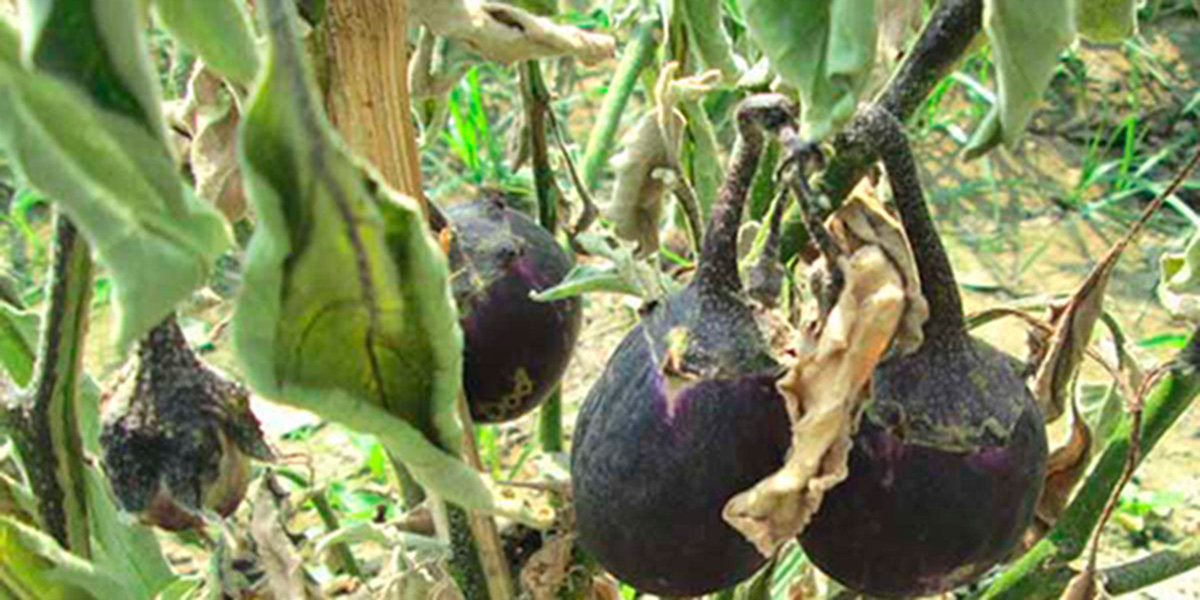 A report by the International Food Policy Research Institute (IFPRI) has claimed that GM Bt brinjal (eggplant/aubergine), which is genetically engineered to express its own insecticide, "helps farmers in Bangladesh earn more with less pesticide". However, an investigation by GMWatch has found that the report is giving a misleading impression of Bt brinjal's performance. Crucially, the yields and income from the GM Bt brinjal crops appear to be poor. Farida Akhter, executive director of the Bangladesh-based civil society research group UBINIG, says farmers growing non-GM local varieties are getting far better yields and income.
Once again the pink bollworm pest, dreaded by cotton growers, has appeared in the fields of Maharashtra, in India's cotton-growing belt. This confirms that the insect has developed resistance to GM Bt insecticidal cotton in large pockets of the country. Unseasonal rains have led to favourable conditions for the pest to breed.
US researchers are seeking federal clearance to distribute thousands of GM chestnut trees engineered to be resistant to blight. But opponents warn of starting "a massive and irreversible experiment" in a highly complex ecosystem. Some scientists are concerned about the long-term effects of a re-introducing a tree into the woods that can live for more than 200 years. How will the new trees interact with the species that replaced the long-gone chestnuts? What if the trees die off again in 50 years? Forest eco-systems are complex and the current regulatory framework is not up to the task of evaluating the environmental and societal risks, said biotechnology and sustainable agriculture expert Doug Gurian-Sherman. "I think we have to step back and ask whether our ability to manipulate things is getting ahead of our ability to understand their impacts," he added.
A conference called The Fight for the Future of Food was held at the University of San Francisco. The African panelists described how African food is facing a number of challenges, including climate change and pressure by foreign donors to convert African food systems into profit opportunities for global agribusiness. Mariam Mayet of the African Centre for Biodiversity said, "We've seen African governments being completely coopted, particularly by Gates Foundation funding... We were shocked to see the extent to which Gates' money has corrupted our governments and bought over scientists, whereas once African governments were at the forefront of biodiversity protections."
Certain policies that are strongly promoted by the Gates Foundation open Africa to the multinational seed companies in the name of modernization, but they undermine climate resilience and food security for Africa's small-scale farmers, according to Million Belay and Timothy A. Wise. They write, "Instead of paying African governments to push commercial seeds and fertilizers, leapfrogging right over their own farmers, the Gates Foundation should be pressing governments to incorporate agroecology into their mandated Climate Adaptation Plans. That is the sustainable path into an uncertain future."
Ghana's minister for food and agriculture, Owusu Afriyie Akoto, said he believes that hybrid seeds could provide a more workable solution than GM. "GMO for me is like cracking a little nut with a sledge hammer. We have so many varieties of a whole range of crops developed through traditional breeding methods by our scientists, sitting on the shelves in their universities and research organisations. We haven't even touched 20% of them," he says.
Farmer and consumer groups have held a picket protest at the Bureau of Plant Industry (BPI) in the Philippines, to call for moratorium on the release of GMO golden rice. BPI is the regulatory body where the application for approval of commercial release of golden rice has been filed.
Canadian Biotechnology Action Network (CBAN) has published a new factsheet on GM golden rice which includes an update on beta-carotene levels (low and variable). In summary, golden rice is still not yet ready for farmers to grow or for people to eat; its beta-carotene levels are not as high as in several other foods and degrade significantly during storage and cooking; and we still do not know whether it helps fight vitamin A deficiency. In addition, no animal feeding studies have been conducted to show it's safe to eat.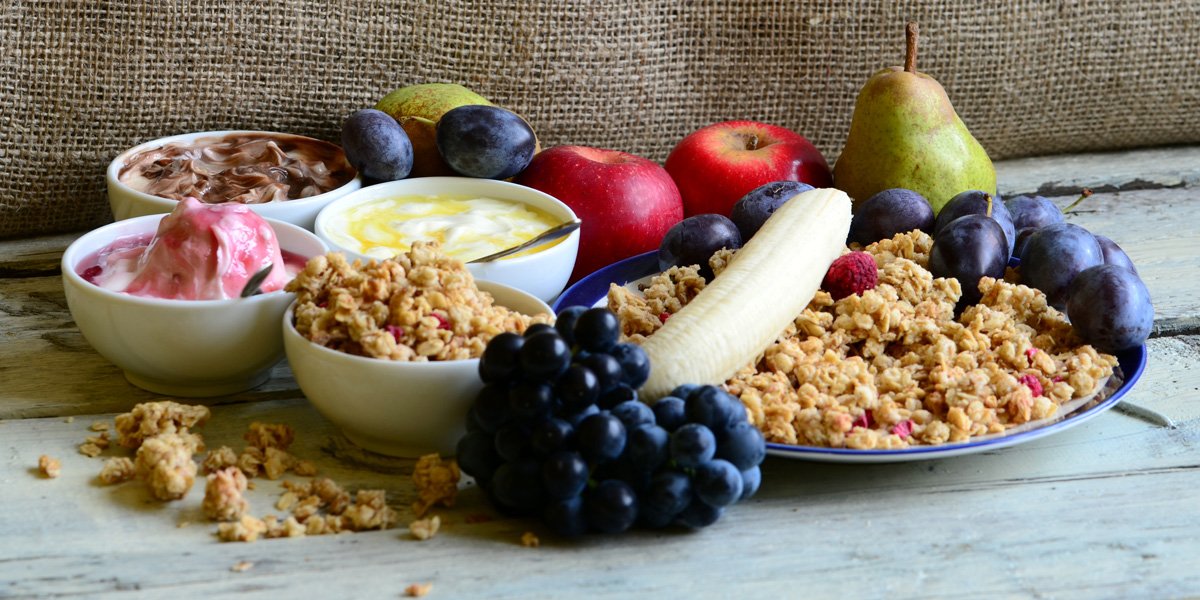 A new scientific review highlights an evidence gap on the potential health benefits of an organic diet over an equivalent non-organic diet. The review details evidence linking exposure to pesticides to an increased risk of developing various diseases. It also calls attention to evidence showing that switching to an organic diet reduces the pesticide burden in the urine. But what is lacking are controlled studies in which the consumption of an organic wholefood diet is seen to result in health benefits. The authors call for studies to be carried out that would establish whether or not such health benefits would show up.
CRISPR inventor Jennifer Doudna has called for strong regulation of gene editing in humans. However, plant/farm animal gene editing is still subject to all the uncertainties that plague human gene editing, and that's before we even get to the huge ethical issues.
LOBBYWATCH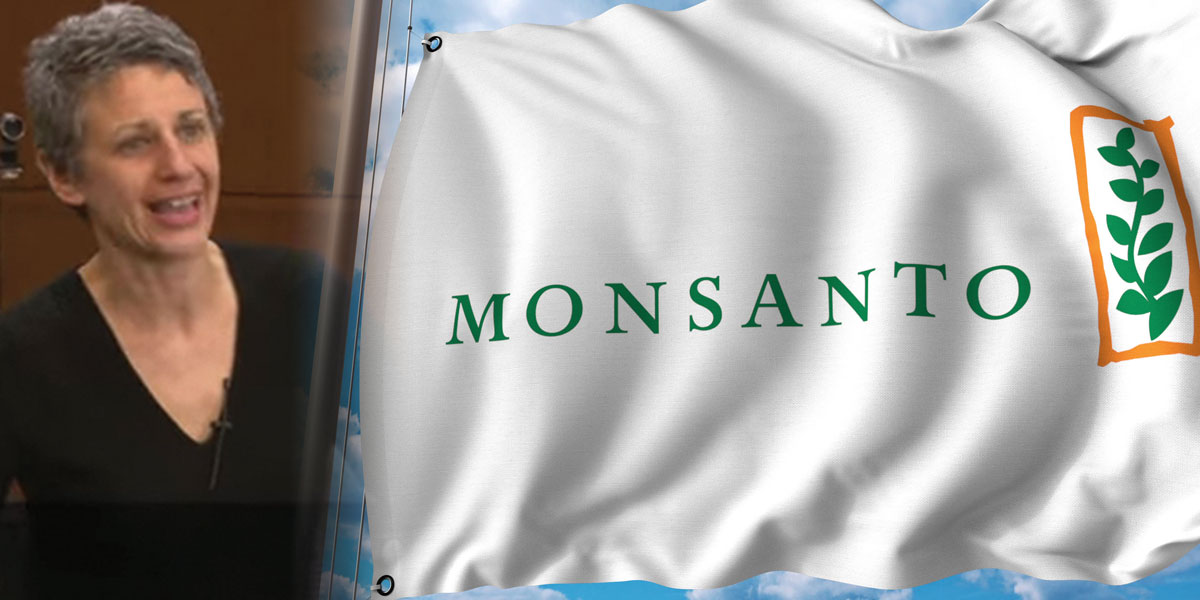 To some extent, Monsanto has been successful in its PR campaign by coopting some in the media, writes Paul D. Thacker. To that end, the company hired Ketchum PR to run a campaign called GMO Answers to reboot the discussion around GMOs and pesticides. When Ketchum launched GMO Answers in 2013, it was quickly embraced and promoted by Tamar Haspel, now a food columnist with the Washington Post. Haspel has long had cosy ties to the agrichemical industry, often attending talks they sponsor through allied groups and academics.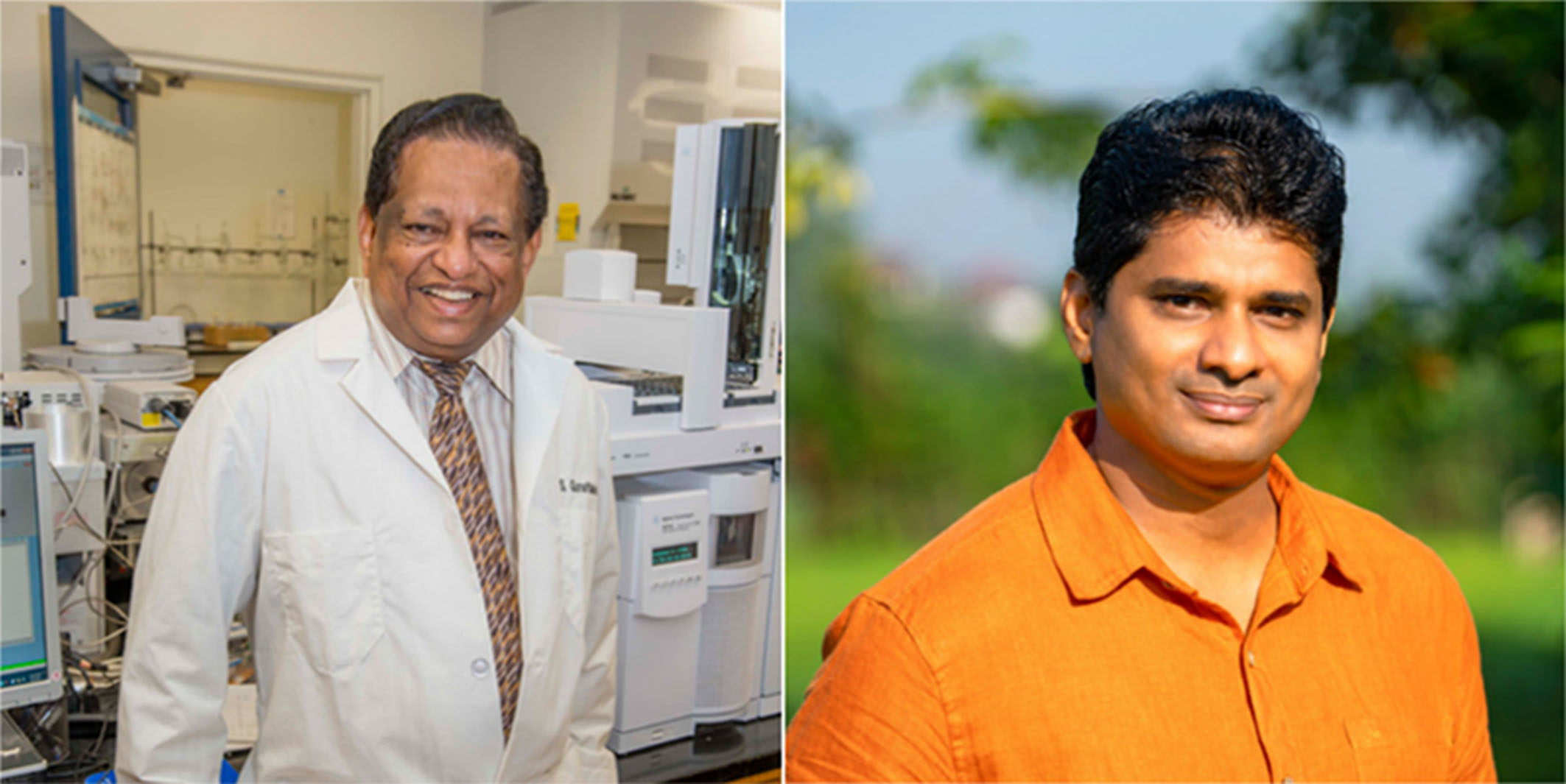 The American Association for the Advancement of Science (AAAS) has stood firm against industry pressure and confirmed that it is giving the 2019 Award for Scientific Freedom and Responsibility to two Sri Lankan scientists who hypothesized a connection between glyphosate herbicide exposure and chronic kidney disease. The AAAS had first announced its intention to give the award to the scientists at the beginning of this year. But its announcement unleashed a furious backlash from defenders of glyphosate.
The Belgian biotechnology research institute VIB has long acted as a cheerleader for GM crops. But now, in a lobbying campaign to weaken EU regulations on genetically modified crops and foods produced by new gene-editing techniques, VIB is actively misleading the public and regulators and misrepresenting the institutions it claims to be speaking for.