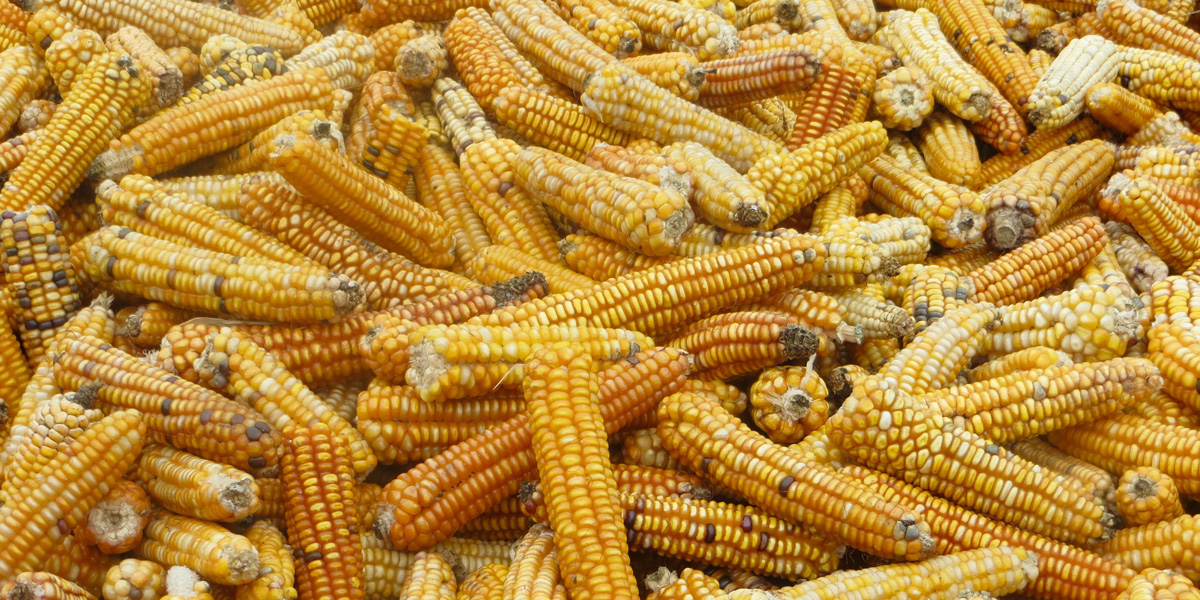 Reasons for withdrawal are unclear
The GMO "event" known as MON863, which is found in several GM plants, including maize, is no longer authorised for commercialisation in the EU. All varieties containing this event, alone or in "stacked" crops with other traits, as well as crossed varieties bred from these plants, will no longer be sold.

This news is reported in an article by Eric Meunier of the French group Inf'OGM.

The MON863 event codes for the insecticidal protein Cry3Bb1, which targets corn rootworm. The plants in which this event is inserted are supposed to kill the rootworm and thus resist its attacks.

Authorized in twelve countries including the United States, Canada, South Africa, Japan, and the Philippines, the event was used in four GM maize varieties authorized for import into the European Union.
Dossiers withdrawn, licences cancelled
On 14 December 2015, the European Commission informed representatives of the Member States meeting within the Standing Committee on plants, animals, food and feed that the trade permits and authorization renewal application dossiers for this event had been withdrawn.

According to the European Commission, interviewed by Inf'OGM, "Monsanto has decided, for commercial reasons, to request the withdrawal of the authorizations granted for all products containing the MON863 event currently on the market (including stacked events)"[1]. So seven authorizations, for MON863 maize and stacked crops containing the MON863 event, have been cancelled (see table here). No GM plants containing the MON863 event will therefore be marketable.
Event has not been sold since 2011
Some uncertainty remains in the countries where this event is still allowed. Yann Fichet, Director of Institutional and Industrial Affairs for Monsanto France, told Inf'OGM that Monsanto did not "request the renewal of the authorization of MON863 maize in the EU and in other regions of the world". And he confirmed the words of the Commission: it is a "commercial decision because the last sales of seed containing MON863 date back to 2011," in all countries where this event is authorised, and MON863 maize has been replaced "by new varieties supplying an identical benefit to users," without specifying which.

In the end, said Fichet, Monsanto prefers to devote its "resources to regulatory dossiers for products that are actually used by farmers". Indeed, he said, each dossier for authorised GMO events must be regularly "updated if advances in science or regulations require it, and a monitoring plan must be documented every year".

The safety of MON863 for health has long been questioned.
MON863: contamination and development of resistance in insects
Monsanto says it stopped selling MON863 seed in 2011. But that does not mean that cultivation of MON863 maize stopped in that year outside of the European Union. Two occurrences are relevant to the company's statement. The first is the discovery by Greenpeace of MON863 maize seed corn in certified non-GMO seed sold in France by Semillas Fito [2]. This was followed by another discovery of contamination, this time in laboratory rat feed. In 2015, CRIIGEN published a scientific article reporting contamination of such feed with pesticides, heavy metals and GMOs, including MON863 [3].

The presence of the MON863 event can be linked to commercial or experimental cultivation of crops (even if carrying out field trials with events that the company no longer sells is questionable). These cases show that the MON863 event was present in fields and in feed after 2011.

And also in 2011, a scientific paper challenged the sustainability of MON863 maize by the finding that after only three years of cultivation, the Western corn rootworm had developed resistance to the Bt insecticidal protein in MON863 maize (and also the protein in MON88017) [4].
The European Union, importer of maize
What consequences will the ban on MON863 maize have on imports into the European Union? In 2014-2015 the EU imported 9.13 million tonnes of maize (and exported 4 million tonnes); 60% of the imported maize was from the Ukraine [5]. Canada and the United States, two countries where MON863 is approved for cultivation, provide 13% of European maize imports. MON863 cannot be assumed to be excluded from imports from these countries, since many unauthorized GMO events, such as GM LL601 rice, have turned up in imports.
Notes
[1] http://ec.europa.eu/food/plant/standing_committees/sc_modif_genet/docs/sc_modif_genet_20151214_agenda.pdf

[2] Inf'OGM, France – Contamination des cultures par des OGM: la France aussi est (faiblement) touchée, Christophe NOISETTE, 4 June 2014

[3] Inf'OGM, UE – Pour l'AESA, un rat témoin peut manger de 'bons' OGM, Eric MEUNIER, 19 Nov 2015

[4] Inf'OGM, ETATS-UNIS – La chrysomèle résiste de plus en plus au maïs transgénique censé la tuer, Eric MEUNIER, 4 July 2014

[5] http://ec.europa.eu/agriculture/cereals/trade/cereals/2014-2015_en.pdf

Source: Inf'OGM (French) http://www.infogm.org/5893-europe-ogm-monsanto-retire-le-mais-mon863