Welcome to Review 542, which focuses on GMOs in general, including GM animals, insects, and trees, and on non-GMO successes. There's also a special conference on the integrity of science, in memory of Dr Árpád Pusztai, who conducted the first major research study on the health risks of a GM food and was persecuted for his finding that it wasn't safe to eat.
GMOs IN GENERAL
Since December 2020, when Mexican President Andrés Manuel López Obrador first announced the restrictions on the use of GM corn and the herbicide glyphosate, US government, industry and commodity groups have demanded that Mexico produce scientific evidence to justify what the US government claims are illegal trade restrictions under the US-Canada-Mexico trade agreement (USMCA). The US Trade Representative (USTR) took the action despite a more flexible new decree, issued 13 February, which exempts feed corn, the overwhelming majority of US exports, from restrictions. US agriculture secretary Tom Vilsack stated on 6 March, "We remain firm in our view that Mexico's current biotechnology trajectory is not grounded in science, which is the foundation of USMCA. We remain unequivocal in our stance that the science around agricultural biotechnology has been settled for decades." On 29 March, the Mexican government laid out the science in an impressive virtual conference organised by CONACYT, the government's highest science body. Hopefully, the USTR delegation was watching. The message from scientific experts on the panel was clear: There are documented health risks from exposure to glyphosate, including in children and even newborns, and there is sufficient evidence of the potential health risks associated with consuming large quantities of minimally processed GM corn, which may also contain glyphosate residues. These justify Mexico's precautionary policies. The science agency has for years maintained a public web page with references TO studies that document risks of both glyphosate and GM corn consumption, as well as the risk to native varieties from cross-pollination by GM corn.
Mexico's president has vowed not to back down in the dispute with the US over restrictions on imports of GM corn. Mexico has said it could eventually ban it for animal feed, as well. "This is a very important issue for us," President Andrés Manuel López Obrador said, adding, "It is the health of our people". Mexico had previously softened its stance, but refused to completely drop talk of any ban, which is what the US wants.
The Mexican government ban on the use of US-grown GM white corn for the manufacturing of dough and tortillas enjoys wide public support and will have little impact on the Mexican food industry because Mexico is already almost completely self-sufficient in non-GM white corn. The ban introduced by the government of President Andrés Manuel López Obrador earlier this year did not target yellow corn but white corn, which is used to produce the processed corn flour used for most local dishes. A previous ban on the import of GM seeds was introduced in late 2022.
In the midst of a high-stakes stand-off with US trade officials, Mexico has announced a 50% slash in the amount of glyphosate weed killer allowed to be imported into the country this year. The move is part of Mexico's previously announced plans to phase out glyphosate in the country by 2024 and ratchet back imports of GMO corn - plans that pit Mexico against an angry agrochemical industry. There are at least 12 alternatives to glyphosate "which do not risk the Mexican countryside or the health of the population," the health ministry said in announcing the new quota.
Widespread violence against traditional rural communities in Maranhão State, in Northeastern Brazil, has been condemned by more than 50 human rights organisations, many of them affiliated with the Catholic Church. GMO soy producers have been destroying large areas of forest, often inhabited by Indigenous communities, to expand their farms. Most cases involve big landowners – usually soy producers – who claim ownership of land lived on by such groups over decades, or even centuries, and move to evict them. Such landowners have been systematically threatening the communities' leaders, invading and destroying cultivated areas, deliberately spilling oil in rivers to contaminate the water supply, and spraying pesticides on their lands. Between 2015-2022, 79 people were killed in such areas, most of them members of Indigenous and quilombola (descendants of Afro-Brazilian slaves) communities.
On February 13, 2023, Brazil's Federal Supreme Court ordered Bayer to pay back to the soybean growers' association Aprosoja the full amount of royalties improperly collected since 2018 for a patent on the Intacta RR2 PRO technology inherited from Monsanto: 1.3 billion Brazilian Reals, or about 237 million euros. Brazil's highest court has, in effect, accepted Aprosoja's arguments that this patent could not benefit from more than 20 years of protection and had indeed expired in March 2018. It thus implements its ruling declaring unconstitutional the provision of the Brazilian Industrial Property Law allowing to extend the validity of patents for more than 20 years. According to Aprosoja, this is the first trial that implements this unconstitutionality decision. This latest episode may not be the last. This decision can be appealed at the same Supreme Court.
According to Bioceres (known as the Argentine Monsanto), 25 flour mills in Argentina are now using its GM glufosinate-tolerant HB4 wheat. So GMO bread is on Argentine tables without anyone choosing it, as the government gave it commercial approval without any obligation to label. Neighbourhood assemblies and socio-environmental organisations throughout Argentina and other Latin American countries have expressed their opposition to GMO wheat, as have more than 1,000 scientists in a letter denouncing the damaging impacts of the GMO/pesticide production model. Several lawsuits have been launched, including one by the main agro-export companies, which fear losing international markets because consumers do not want GMO wheat. The firms want its approval suspended because of irregularities, little transparency and no public consultation.
Indonesia, the world's second-largest importer of wheat, has approved the marketing of Argentina's GM wheat variety, HB4, both as animal feed and for human consumption. It was approved for "feed" last year and now has "food and feed" approval. Indonesia is the second largest buyer of Argentine wheat, after Brazil: 21.3% of wheat exports in 2020 went to Indonesia. Brazil has also approved the cultivation, production and marketing of HB4 wheat. It was the second country, after Argentina, to allow the planting of the wheat, which is marketed as drought tolerant.
Leading Chinese seed companies have said that commercial production of GM corn will not start this year, as Beijing has not provided a clear timeline. Seed experts told their peers at the annual China Seed Congress in Hainan that they would have to wait until at least 2024 before they could expect a green light for mass planting of GM corn. "The government is taking a cautious approach and wants to take one step at a time," said Ma Dehua, president of one of China's leading seed companies. Public fears about health risks are suspected to be the cause of the delays.
In India, the government authorised commercial cultivation of GMO Bt cotton varieties in 2002 and 2006, but according to the UN COMTRADE database, which aggregates detailed global annual and monthly trade statistics, Indian imports of cotton from China increased massively after the authorisations.
The Non-GMO market in Germany continues to go from strength to strength. In 2022 consumer spending on food with the "Ohne GenTechnik" ("without genetic engineering") label rose by 21% to 16 billion euros. The European Non-GMO Industry Association says new GMOs must remain strictly regulated in order not to jeopardise this success.
SPECIAL EVENT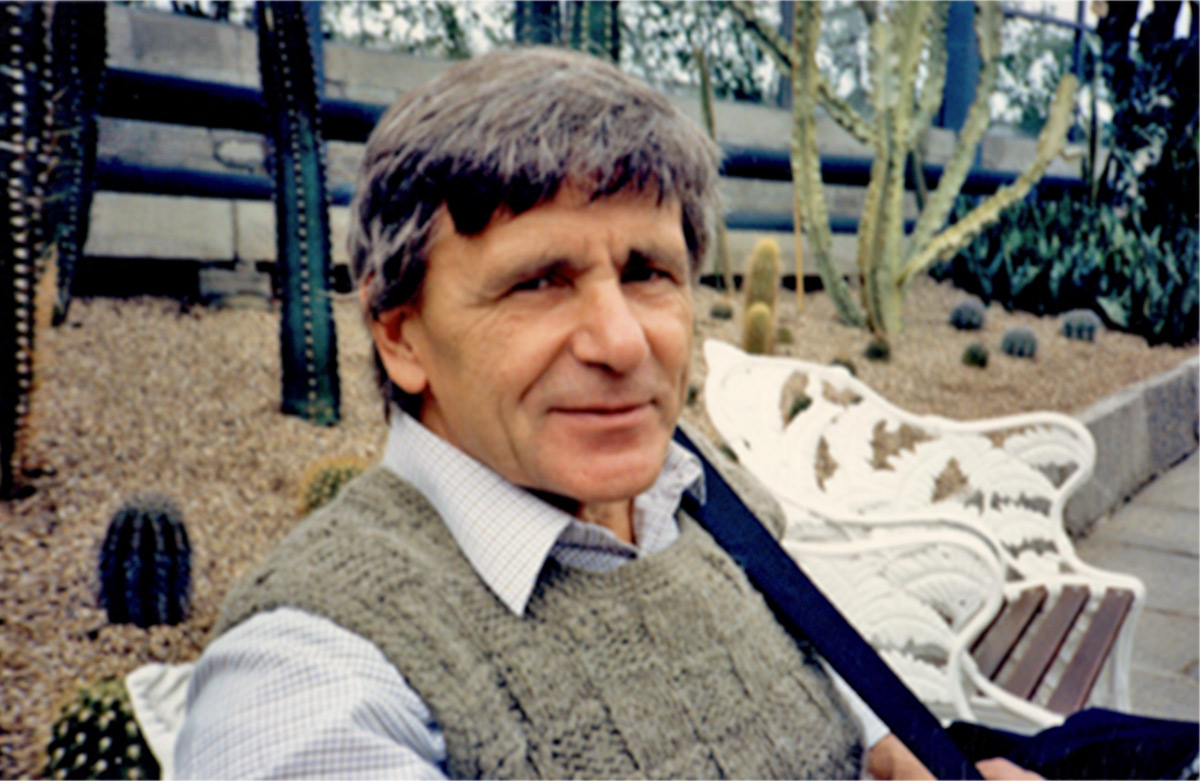 A conference in honour of the great scientist Dr Árpád Pusztai, who died in 2021, is to be held in Edinburgh on 26-27 May 2023. The conference is titled, "The integrity of science: A conference about the conflict between public policy and independent science, in honour of Dr Árpád Pusztai (1930 – 2021)". The conference will be in two parts:
* Day one (26 May) will honour Dr Pusztai and will recall his work and discuss his findings on GM potatoes, which he found harmed the health of laboratory rats.
* Day two (27 May) will probe the continuing conflicts between public policy and critical science, with the purpose of improving public understanding and use of science.
The conference is being organised by the European Network of Scientists for Social and Environmental Responsibility (ENSSER) and others. You can attend in person or online. We at GMWatch will attend in person. Register here.
GMO ANIMALS
AquaBounty is delaying the timeline for the completion of construction at its 10,000 tons GM salmon farm in Pioneer, Ohio, back to 2025. The site was expected to be up and running by late 2023, with salmon ready for market in 2025. But inflation and the labour shortage continue to delay the progress of the land-based salmon facility.
Inf'OGM has published a special issue on GM animals, titled "GMO animals: The logical continuation of intensive farming". Currently, few GM animals are marketed and sales remain low. As with plants, genetic engineering aims to accelerate the development of traits considered interesting by humans: it is a quantitative and qualitative leap in animal domestication. However, for livestock, undesirable effects are accumulating. Indeed, sold as ethical improvements or to produce more meat with fewer resources, these modifications are imposed to the detriment of animal welfare, the animal's physical integrity and health, and the ancestral relationships it has with humans. Some authors from the French public research institute INRAE believe that genetic modifications renew the ethical questions linked to the use of animals for the benefit of humans and exacerbate them. At the Inf'OGM website, click on an individual article title and then click "English" for English translation from the French.
A biodiversity group says Canada needs to keep genetically engineered animals out of the wild, after the federal government recently rejected several attempts to strengthen its existing laws. Nature Canada senior adviser Mark Butler said we need to prevent wild animals from being exposed to engineered cousins that could breed with them, prey on them or compete with them for food. Currently an application for a genetically modified fly is being considered by the Canadian government. The EntoEngine, a creation of the firm Future Fields, is a fruit fly designed to be a natural bioreactor and to grow cell proteins that can be used to make vaccines, medicines or lab-grown meat products. For more on the EntoEngine, see this.
GM INSECTS
The Target Malaria consortium has for several years been planning to conduct field trials using genetically engineered mosquitoes in Burkina Faso. The aim is to transfer an artificial gene construct, the "X-shredder", into wild populations of the mosquitoes. This gene construct is meant to reduce the number of female offspring and thus bring about a decline in the population of mosquitoes that transmit malaria. However, as recent research shows, the planned releases are based on flawed data and incorrect assumptions. The Target Malaria experts have had to conclude that the artificial genes were integrated into a different chromosome than the one they had previously assumed. The actual site of insertion may also need to be examined more closely, as this genomic region can have implications for the stability of the genome. The "X-shredder" is intended to be a test case for the followup release of "gene drive" mosquitoes, which inherit gene constructs that can spread much faster in natural mosquito populations by overriding the natural mechanism of heredity. Testbiotech is calling for planned releases of the "X-shredder" and gene drives to be stopped.
GM TREES
The Board of the Forest Stewardship Council (FSC), the world's leading forest product certifier, decided at their March meeting to back away from a process that critics charge would have put forests at risk and would have opened the door to overturning FSC's long-time core certification policy that prohibits the commercial use of genetically engineered trees. "FSC is right to reject genetically engineered trees as a danger to forests," said Kaitlyn Duthie-Kannikkatt of the Canadian Biotechnology Action Network, which closely monitored the FSC discussions. "The field testing and release of genetically engineered trees pose unprecedented threats to forests, wildlife, and communities that live near them." The Campaign to STOP GE Trees is hailing this as a victory in forest protection.
NON-GM SUCCESSES
Israeli researchers have developed a new variety of tomato that is more resistant to drought conditions and could help farmers cope with the destructive impact of climate change. The new variety can grow with half as much water as other commercial varieties.
Scientists have mapped the genome of a conventionally bred drought-tolerant maize variety. Many genes were found to be at the basis of the drought tolerance trait, meaning that it is genetically complex, though the researchers flag up one gene in particular, called ZmRtn16. Molecular geneticist Dr Michael Antoniou commented, "Traits such as drought tolerance, being whole physiological responses of plants to their environment, are by their very nature complex genetic traits. They have at their basis the function of multiple gene families. Furthermore, these gene families, which in this case underpin drought tolerance, are functioning within a whole genome context. So they are, as with all complex traits, omnigenic in nature. That is, in order for a complex trait to manifest, it requires the balanced functioning of the total genome of the organism." As GMWatch has said, complex genetic traits cannot be conferred by manipulating one or a few genes, as in transgenic genetic modification or gene editing. They can only be conferred by conventional breeding, which brings together the multiple gene families functioning in a coordinated manner in the context of the total genetic makeup of the organism.
..................................................................
We hope you've enjoyed this newsletter, which is made possible by readers' donations. Please support our work with a one-off or regular donation. Thank you!