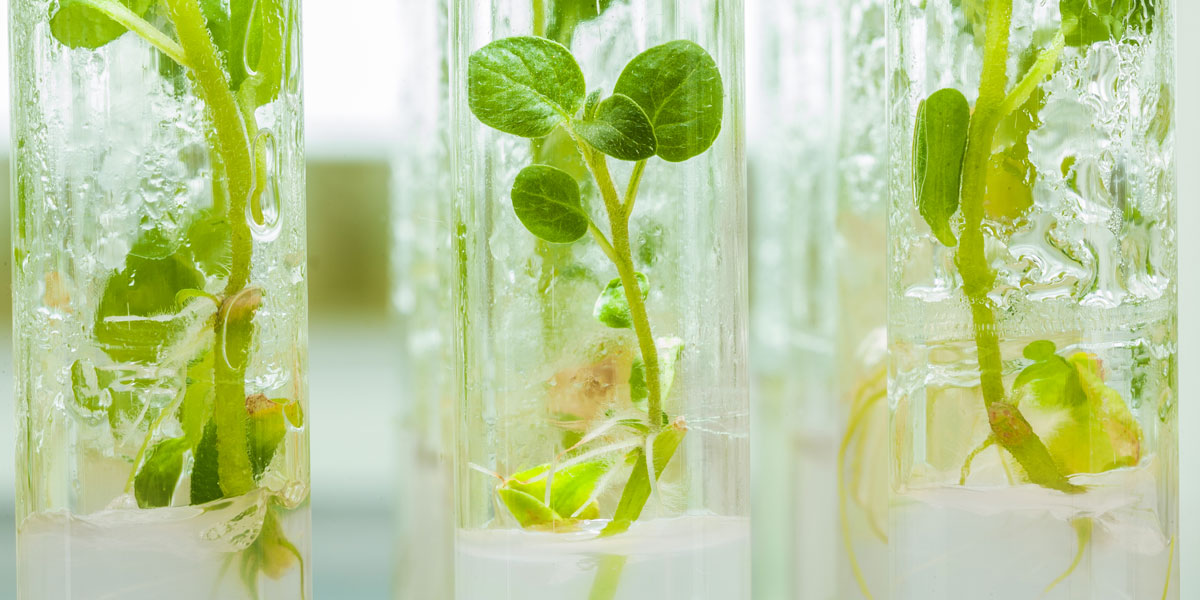 International project RAGES presents its results
The EU Parliament has in recent years adopted around 40 resolutions against further approvals for the import of genetically modified (GM) plants. One of its criticisms was a lack of adequate risk assessment. Experts from several member states raised similar criticisms. Nevertheless, the EU Commission gave the green light to all these imports. The results of the international research project RAGES now show that the concerns of the EU Parliament are fully justified.

The RAGES project (Risk Assessment of Genetically Engineered Organisms in the EU and Switzerland) was carried out between 2016 and 2019. It critically evaluated risk assessment practice of GM food plants at the European Food Safety Authority (EFSA) and its Swiss counterpart. RAGES focused on the risks of transgenic GM plants intended for food production and also took some new methods of genetic engineering (genome editing) into account. The European Network of Scientists for Social and Environmental Responsibility (ENSSER), its Swiss branch CSS (Critical Scientists Switzerland), GeneWatch UK and Testbiotech participated. The project was funded by the Mercator Foundation, Switzerland and is independent of the interests of the biotech industry.

Findings of the RAGES project include:
* Risk assessments of herbicide-tolerant (HT) GM crops largely ignore the residues from herbicide spraying and their effects on the overall safety of food and feed;
* Risk assessments of HT GM crops do not take into account the application of high dosages and repeated spraying of the complementary herbicides, which is the current practice in commercial cultivation;
* Animal feeding safety studies are conducted with HT GM crops that are not sprayed in accordance with current practice in commercial cultivation;
* Risk assessments of Bt crops ignore the complexities (and uncertainties) of the modes of action of the toxins and their interactions with co-factors and other stressors;
* Risk assessments of Bt crops largely ignore the fact that the selectivity and efficacy of Bt toxins can be modified by changes in their structure that occur when they are produced in the GM plants;
* If traits are combined in GM crops, such as tolerance to various herbicides and/or the production of several Bt proteins (so-called 'stacked events'), EFSA fails to require the whole food and/or feed and its mixed toxicity to be tested and assessed;
* If several GM plants are mixed in a diet, the cumulative and combined effects and their mixed toxicity are not investigated;
* Metabolic pathways are often multifunctional and complex and can affect plant growth or nutritional composition. But even if a pathway is directly affected by the genetic intervention, EFSA does not require more detailed assessment of the overall effects;
* Only a relatively small fraction of the biologically active compounds naturally produced in the plants and their composition are considered in EFSA risk assessments;
* Many relevant health effects, such as reproductive and immune system effects, as well as the gut microbiome, are neglected in current EFSA risk assessments;
* Even though environmental stressors can influence the expression of the inserted gene constructs, such processes and their impacts are not systematically assessed by EFSA;
* Only a small selection of relevant geo-climatic conditions and regions are taken into account in the field trials required by EFSA;
* EFSA assessments of impacts on ecosystems and food webs suffer from major gaps in the selection of relevant organisms, and also from neglect of relevant pathways of exposure;
* If GM plants can persist, propagate and spread via uncontrolled gene flow, data on the next generation effects are not required and so are not assessed by EFSA.
Discussions on risks dominated by agbiotech industry
Discussions on the risks of GM crops and foods are largely dominated by the perspective of the agbiotech industry. These companies fund and control most research projects on transgenic plants and also generate data for the approval process. In addition, they have considerable influence on regulatory authorities. At the same time, they are trying to create the impression that all risks associated with GM organisms can be strictly managed and controlled, and that the safety of their marketed products has been demonstrated. Consequently, there is a high probability that risks are disregarded and/or relevant findings are overlooked by the current regulatory system. In this context, RAGES provides an urgently needed counter-perspective, giving priority to the protection of health and the environment.

Currently, more than 70 GM plants are approved for import into the EU as food and feed. Most of these genetically engineered plants have more than one genetically engineered trait. One typical example is "SmartStax" maize, developed and marketed by Monsanto (Bayer) and DowDupont (Corteva): it produces six insecticidal Bt toxins and is tolerant to several herbicides. The gaps in current risk assessment can be exemplified by the fact that this maize was allowed for import into the EU without a single animal feeding study with the whole food and feed to assess its potential health effects.
"Don't look, don't find"
The outcomes of the RAGES project show how risk assessors in the EU and Switzerland are failing to deal with the real and more recent problems. In many cases, they are following a "Don't look, don't find" approach that does not take the limits of knowledge into account; nor does it identify crucially important uncertainties or knowledge gaps. EFSA assessment does not by a long way look at all the relevant risks; it is mainly concerned with the risks that can be examined most easily.

Consequently, current standards of risk assessment are not sufficient to fulfil the legal requirements determining the safety of genetically engineered organisms or the food and feed derived thereof. The law says that safety has to be "adequately and sufficiently demonstrated" by applying the "highest possible standard" of risk assessment to identify "any risks which they present".

The results of the RAGES project were presented at a conference on 29 October in Switzerland in which the EU Commission, EFSA and Swiss authorities participated. The final project reports will be published in early 2020.

Background with summary of the results:
https://www.testbiotech.org/node/2424