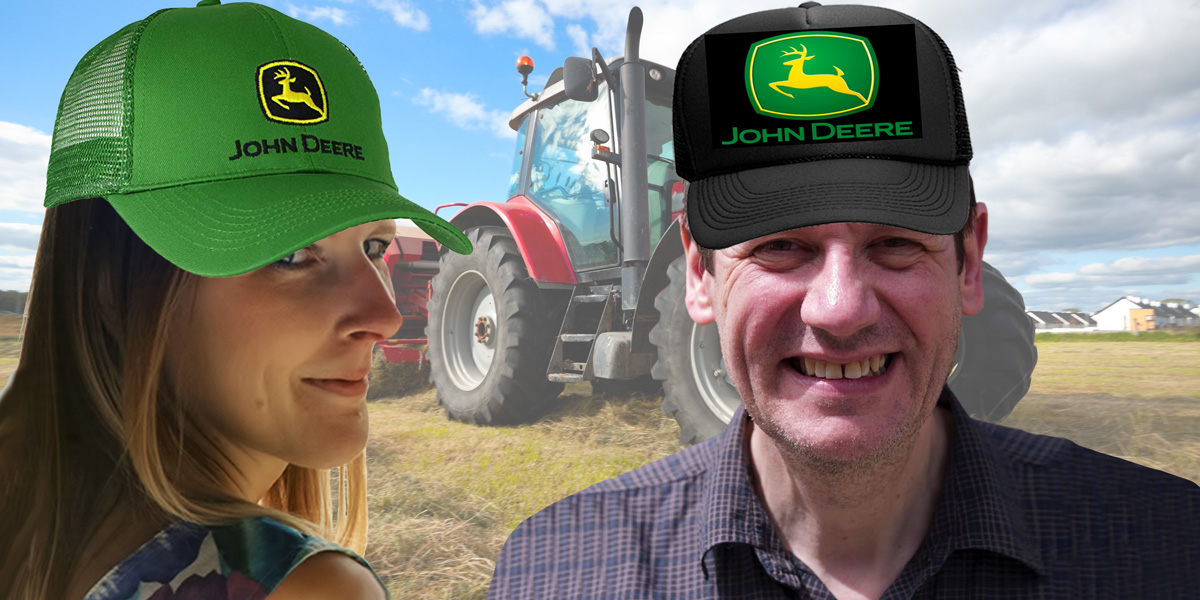 These people hate GMWatch. Make 'em pay!
Many thanks to everyone who's already responded to our "Make 'em pay!" fundraiser.
If you haven't made 'em pay yet, it's not too late to turn our critics' insults into "gold"!
After all, can you imagine anything more enraging for our attackers than their attempts to crush us under a hail of abuse being re-purposed as a fundraiser?!
So do enrage them – in fact, make their blood boil (they deserve it) – by supporting our work with a donation.
In case those claims that we're run by the Kremlin weren't bonkers enough to have you hitting the donate button, we've also been called "shills for Big Organic" and even for (wait for it) "BIG TRACTOR". Hence our headgear, though please don't ask us to explain the convoluted logic that led to that particular piece of ridiculousness.
In spite of our best efforts, Big Tractor never did pay us a shilling, so we need you to take up the slack.
Here – in the hope you'll want to avenge yourself on our attackers – are some other choice insults that have come our way (we've had to expurgate them a bit so they didn't just disappear into your spam filters):
"Nazis"
"baby-killers"
"cretins"
"bunch of murdering bastards"
"hate group" (you know, like the KKK)
"low-life murdering creeps"
And in the immortal words of the would-be rapper son of a famous GMO spin-doctor:
"f*cking dick ass bit[c]h whor".
Finally, if you prefer your insults in another language, just this week an industry lobbyist called us "eine radikale Nischen-luddite-Organisation". Of course, being labelled radical niche-luddites seems almost quaint after some of the more "Anglo-Saxon" descriptors.
Anyway, please show them just how much their attacks are worth – to us! – by supporting our work.
Many thanks
Claire Robinson and Jonathan Matthews
GMWatch editors



    George Monbiot writing in The Guardian about corporate lobbyist Patrick Moore