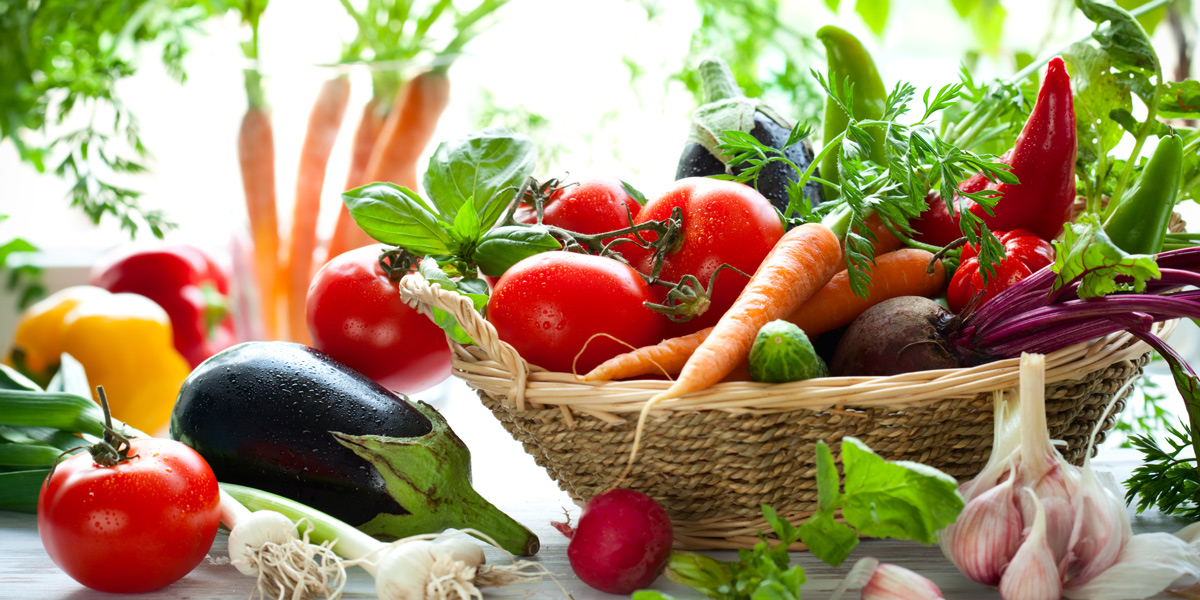 After just two weeks on an organic diet, pesticide levels in urine dropped by between 49 and 95%
The study featured in the article below is a valuable and well carried out piece of work that confirms what previous studies have found – that eating organic dramatically reduces pesticide levels in urine.

What has not been done is to evaluate what effects, if any, switching to an organic diet has on people's health. Future studies must address this question. Only evidence from controlled studies showing that such a dietary switch has measurable health benefits will achieve the meaningful policy changes that the authors of the article below want to see.

Based on the experiences of doctors and pediatricians in the US who prescribe organic diets to their patients and see improvements in many disease conditions in 2-3 weeks, it seems likely that a measurable positive change would be seen. But these experiences can currently be dismissed by skeptical policy-makers as "anecdotal".

It's time to move from anecdote to data, with proper studies that will provide solid evidence of the type that policy-makers expect.
---
What the pesticides in our urine tell us about organic food
Kendra Klein and Anna Lappé
The Guardian, 15 Feb 2019
https://www.theguardian.com/commentisfree/2019/feb/15/what-the-pesticides-in-our-urine-tell-us-about-organic-food

* A study helps answer a question many of us ask when deciding whether to buy organic food: does it really make a difference?

When Andreina Febres, a mother of two living in Oakland, California, signed up for a study evaluating whether an organic diet could make a difference in the amount of pesticides found in her body, she didn't know what researchers would find. But her family, and the three others across the country that participated, would discover that they all had detectable levels of the pesticides being tracked. They would also discover that after only six days on an organic diet, every single person would see significant drops in those pesticides, including several linked to increased risk of autism, cancer, Parkinson's, infertility, and other significant impacts on health.

"It's good to see that just after a week there was a dramatic drop," Febres said after seeing the results. "I would love to get those pesticides out of my body and my family's bodies."

This just-published peer-reviewed study helps answer a question many of us ask when deciding whether to reach for the conventional or organic option at the store: does organic really make a difference? The results say yes, a big difference. Choosing organic can protect you from exposure to toxic pesticides.

This study, led by researchers at University of California, Berkeley and Friends of the Earth, and co-authored by one of us, tracked pesticide levels in four families from across the country for two weeks. The first week, the families ate their typical diets of non-organic food; the following week, they ate completely organic. Urine samples taken over the course of the study were tested for pesticides and the chemicals pesticides break down into, called metabolites.

The results? Of the 14 chemicals tested, every single member of every family had detectable levels. After switching to an organic diet, these levels dropped dramatically. Levels across all pesticides dropped by more than half on average. Detectable levels for the pesticide malathion, a probable human carcinogen according to the World Health Organization, decreased a dramatic 95%.

Malathion was just one of the pesticides found in this study that are part of a group called organophosphates, which have long concerned public health experts because of their impact on children's developing brains. Created as nerve agents in World War II, organophosphates have been linked to increased rates of autism, learning disabilities, and reduced IQ in children. The organophosphate chlorpyrifos, found in all of the family members, is so worrisome to public health that the Environmental Protection Agency (EPA) planned to ban it in 2017 – a proposal dropped by the Trump administration. In the wake of inaction from the administration, Hawaii passed the first state level chlorpyrifos ban in 2018; and Representative Nydia Velázquez introduced a federal bill to ban it.

This brings us back to the case for organic. When you choose organically-grown products, you're guaranteed they were not grown with chlorpyrifos or the roughly 900 synthetic pesticides allowed in non-organic agriculture. Many of these pesticides are now understood to cause cancer, affect the body's hormonal systems, disrupt fertility, cause developmental delay for children or Parkinson's, depression, or Alzheimer's as we age. This study shows that eating organic can dramatically decrease the pesticides you're exposed to.

But we know providing people with information about the benefits of choosing organic foods is not enough. Far too many of us don't have the choice. Today, billions of our tax dollars are subsidizing pesticide-intensive agriculture while organic programs and research are woefully underfunded. This misdirection of public dollars is one of the reasons many people across the country still don't have access to, or can't afford, organic food.

Representative Alexandria Ocasio-Cortez has argued that in a modern, moral, wealthy society, no person should be too poor to live. We believe it follows that in such a society, none of us should be too poor to afford food raised without toxic chemicals and that all of us should be able to support a food chain that protects the health of farmers, farmworkers and communities who are otherwise on the frontlines of pesticide exposure.

As another mother in the study put it: "Health should not be limited to your income, your education, your race, your gender, or your geographic location. I think everyone has the right to clean, organic food."

Organic for all, is that too radical of an ask?


Kendra Klein is senior staff scientist at Friends of the Earth-US, a national organization working to create a more just and healthy world. Anna Lappé is a national best-selling author and co-director of Real Food Media. Together, they have collaborated on Organic for All.
---
Organic diet intervention significantly reduces urinary pesticide levels in U.S. children and adults
Carly Hyland, Asa Bradman, Roy Gerona, Sharyle Patton, Igor Zakharevich, Robert B.Gunier, Kendra Klein
Environmental Research Volume 171, April 2019, Pages 568-575
https://www.sciencedirect.com/science/article/pii/S0013935119300246

Highlights

• Diet is a primary source of pesticide exposure.
• Organic diet reduced neonicotinoid, OP, pyrethroid, 2,4-D exposure in U.S. families.
• Greatest reduction observed for malathion, clothianidin, and chlorpyrifos.

Abstract

Background

Previous diet intervention studies indicate that an organic diet can reduce urinary pesticide metabolite excretion; however, they have largely focused on organophosphate (OP) pesticides. Knowledge gaps exist regarding the impact of an organic diet on exposure to other pesticides, including pyrethroids and neonicotinoids, which are increasing in use in the United States and globally.

Objective

To investigate the impact of an organic diet intervention on levels of insecticides, herbicides, and fungicides or their metabolites in urine collected from adults and children.

Methods

We collected urine samples from four racially and geographically diverse families in the United States before and after an organic diet intervention (n = 16 participants and a total of 158 urine samples).

Results

We observed significant reductions in urinary levels of thirteen pesticide metabolites and parent compounds representing OP, neonicotinoid, and pyrethroid insecticides and the herbicide 2,4-D following the introduction of an organic diet. The greatest reductions were observed for clothianidin (− 82.7%; 95% confidence interval [95% CI]: − 86.6%, − 77.6%; p < 0.01), malathion dicarboxylic acid (MDA), a metabolite of malathion (− 95.0%; 95% CI: − 97.0%, − 91.8%; p < 0.01), and 3,5,6-trichlor-2-pyridinol (TCPy), a metabolite of chlorpyrifos (− 60.7%; 95% CI: − 69.6%, − 49.2%; p < 0.01). Metabolites or parent compounds of the fungicides boscalid, iprodione, and thiabendazole and the neonicotinoid insecticide imidacloprid were not detected among participants in our study.

Conclusion

An organic diet was associated with significant reductions in urinary excretion of several pesticide metabolites and parent compounds. This study adds to a growing body of literature indicating that an organic diet may reduce exposure to a range of pesticides in children and adults. Additional research is needed to evaluate dietary exposure to neonicotinoids, which are now the most widely used class of insecticides in the world.