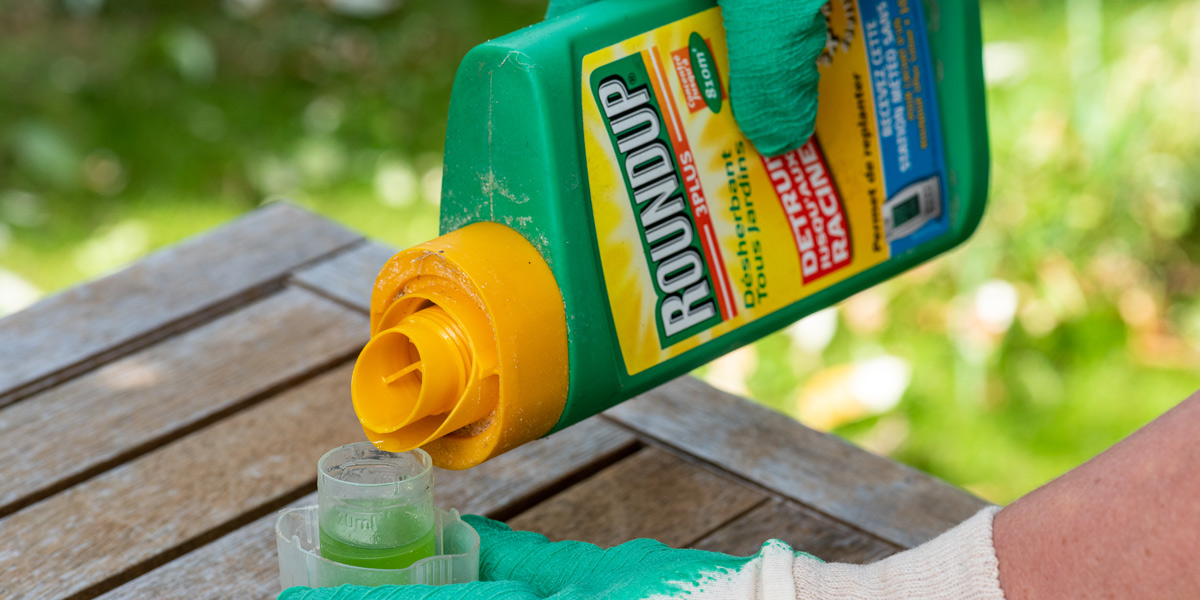 New internal documents unveil the agrochemical giant's aggressive practices to "actively place" favourable content in the press and on the Internet
The "Monsanto Papers", internal company documents released in court litigation in the US, have several times mentioned an enigmatic media campaign called "Let nothing go".

It appears to be a counter-offensive aimed at defending Monsanto's products in the media and on social networks and online forums. The documents released by the US federal courts have revealed some aspects of the programme, but who is running it for Monsanto has until now not been disclosed.

But thanks to some newly released documents seen by the reporters Stéphane Foucart and Stéphane Horel, this has now been revealed in an article in the French newspaper Le Monde.

According to Le Monde, the company involved is Fleishman-Hillard, one of the largest US public relations firms, which was tasked with implementing this programme in France and Europe. The strategy involves using third parties without apparent links to Monsanto to promote the messages of the agrochemicals giant in public debate.

A brief mention of "Let nothing go" appears in a memo sent on April 24, 2017 to US federal judge Vince Chhabria, by the plaintiff's lawyers in a case in which the plaintiff, Dewayne Johnson, alleged that exposure to Monsanto's Roundup herbicide had caused his cancer. The lawyers were concerned that the company was busy outside the courtroom producing media content timed to influence the judge's decisions.

Part of this effort, the lawyers reported, was the "Let nothing go" programme, which aimed to leave no challenge to the company unanswered, not even comments on Facebook. "Through third-party organisations, Monsanto employs individuals who do not appear to be industry-related and who post positive content on Facebook or in news articles to defend Monsanto, its products and its GMOs."

The lawyers were not just speculating that this was going on. They were relying, they said, on the sworn testimony of a Monsanto executive, whose transcript was not made public by Judge Chhabria, as he decided that its content was likely to harm society.

The description of "Let nothing go" corresponds to the services that Fleshman-Hillard offers its clients. "Content design know-how is what brings together all of Fleishman-Hillard's expertise," says the company in its brochure. Behind a press relations campaign, a Twitter account, a partnership with a blogger or online activation, "there is first a story to tell and adapt to each channel and each audience".

The public relations firm offers its customers its "storytelling capabilities" and "access to a network of loyal content producers [to] tell [their] story in any format and on any channel: Twitter, Facebook or Instagram posts, blog posts..."

Bayer, Monsanto's new owner, confirmed to Le Monde last autumn that Fleishman-Hillard is the operator of "Let nothing go" and referred the newspaper to the PR firm for more details. Fleishman-Hillard denied using trolls or anonymous accounts to defend the interests of its client. Fleishman-Hillard said the programme was primarily intended to monitor the image of Monsanto and its products in the press, adding that it did not understand why representatives of Monsanto, testifying under oath, described the programme differently.

Fleishman-Hillard did confirm to Le Monde, however, that "Let nothing go" is in part intended to "rectify incomplete or inaccurate information" about Monsanto or its products.

Was a "network of loyal content producers" involved? Fleishman-Hillard defended itself by saying it "works only with mainstream journalists".

There was nothing exceptional about the campaign, according to the firm, which told Le Monde it had led only about twenty "engagements" – in the jargon of public relations, these are contacts intended to convey a message. These contacts were only successful in one-third of cases, according to the company, which assured Le Monde that it did not pay journalists for reporting the "corrections" provided. Fleishman-Hillard did not wish to communicate the identity of the persons concerned or the precise nature of the material transmitted.

According to Le Monde, "Let nothing go" was born in May 2015, two months after the classification of glyphosate as a "probable carcinogen" by the World Health Organisation's International Agency for Research on Cancer (IARC). At least, that is what is suggested by the "Monsanto Papers". On July 7, 2015, Monsanto executives interacted with Fleishman-Hillard executives. The PR firm sent its client details of its monitoring of social network activity in France, the UK, the Netherlands, Belgium, and Italy.

But the seventeen pages of screenshots that follow are censored, the judge having considered that their publication could harm Monsanto or third parties appearing in these documents.

In one of the e-mails exchanged that day, an agrochemical company official explains that he asked Fleishman-Hillard to "separate the things that are under our control and things that are not under our control". Two months after the implementation of the programme, "Let nothing go" had begun to provide results that were already visible on the Internet.

"I would say that previously there was almost no positive content on the glyphosate, in the press and on social networks, and that lately we have had good content, much of which has been actively placed by Fleishman-Hillard," said a Monsanto executive to his colleagues in a July 2015 email. "There is at least some empirical evidence that the situation is improving."

Is the campaign still active? The Paris office of the lobbying firm says it has not worked for Monsanto for several months. However, Elsa Margout, the director of current affairs at France Télévisions, is convinced that an edition of the "Special Envoy" series that was devoted to glyphosate, and which was broadcast on January 17 on France 2, was the target of a "smear campaign".

Margout, who was amazed by the apparent outcry caused on social media by the programme, is quoted in Le Monde as saying, "What happened has reached very unusual proportions. Nobody in France 2 had ever seen a documentary being attacked in this way on social networks, including by [journalistic] colleagues, even before being broadcast. We, of course, accept criticism or value judgments, but we have never seen such vehemence, with accusations of 'fake news' and conspiracy, based on factual untruths."

Said Margout, "Hundreds of anonymous recently established Twitter accounts with very few followers have systematically spread the talking points of certain lobbies, creating an impression of large numbers, and an impressive wave."

Certain repeated memes had, in just a few days, created a formidable echo chamber on social networks and were enough to push the information in the documentary into the background. These involved, for example:
* Always quoting the same epidemiological study showing no association between glyphosate and non-Hodgkin lymphoma [lymphatic system cancer], rather than the two published meta-analyses of the literature, which did indicate such a link
* Stating falsely that the cancer sufferer, groundskeeper Dewayne Johnson, who won his court case against Monsanto, sprayed himself with Roundup or that the verdict related only to a lack of labelling of the product
* Claiming that there is a "scientific consensus" on the lack of carcinogenicity of glyphosate
* Insisting that glyphosate's breakdown product AMPA, which is found in the majority of rivers, in fact comes from the surfactants used in the formulations.

"All of this has produced a very effective smokescreen," Elsa Margout told Le Monde.

"Let nothing go" has also been used for purposes other than the defence of Monsanto's image or products, the Le Monde article points out. Often, the preferred form of defence is attack. According to Le Monde's information, the Fleishman-Hillard consultants approached European journalists in the autumn of 2017 to provide them with access to material accusing a researcher consulted by IARC experts of having a conflict of interest. IARC had previously classified glyphosate as a "probable carcinogen".

In fact, after IARC's opinion was published in 2015, the researcher had accepted a remunerated expert witness assignment to the plaintiffs in one of the US lawsuits against Monsanto. By challenging the toxicologist, the goal was also to attack the integrity of IARC. However, the scientist concerned had only been consulted as an "invited specialist" - a position specifically reserved for experts with a specific conflict of interest - and had therefore not taken part in the writing of the IARC opinion. Fleishman-Hillard confirmed this information to Le Monde, stating that this was just a "classic engagement".

The "scoop" proposed by the PR firm was finally published by a blogger. From there, it spread in the blogosphere and on social networks, before being taken up by some mainstream media.

Monsanto has long integrated social networks into its external communication strategy. In a memo of February 23, 2015, one month before the IARC classified glyphosate as a probable carcinogen, the company's executives predicted that it would be classified as a "possible carcinogen" or "probable carcinogen", and built their plan of response to the damaging news. "Prepare tweets and blog posts to reiterate that glyphosate is not carcinogenic", "share messages on Twitter and Facebook", "amplify positive content on glyphosate"... All intended to "orchestrate outcry", according to the terminology of the firm's strategists.

Monsanto's defence is also based on scientific-type content published on the Internet by organisations representing themselves as independent of the industry and as dedicated only to the promotion of rationality and the scientific approach.
"I would love to have more friends"
In a memo sent to the judge on April 24, 2017, plaintiffs' lawyers wrote, on the basis of the firm's internal documents: "Monsanto quietly funnels money to 'think tanks' such as the 'Genetic Literacy Project' and the 'American Council on Science and Health', organisations intended to shame scientists and highlight information helpful to Monsanto and other chemical producers." Yet, added the lawyers, neither of the organisations in question list Monsanto among their donors.

Somewhat amusingly, one of Monsanto's toxicologists, Daniel Goldstein, wrote to two of his colleagues on February 26, 2015, one of whom seemed skeptical of the company's interest in funding the American Council on Science and Health (ACSH): "While I would love to have more friends and more choices, we don't have a lot of supporters and can't afford to lose the few we have. I am well aware of the challenges with ACSH (...) but: You WILL NOT GET A BETTER VALUE FOR YOUR DOLLAR than ACSH."

Other think tanks, such as Sense About Science and BioFortified, were also cited by Monsanto executives as "partners", likely allies in the fight against IARC.

This is one of the firm's long-established strategies: to deliberately conflate the defence of its products and the defence of science, in order to recruit supporters of science to its banner. However, the unguarded words of the firm's executives offers a completely different picture of the relationship it has with science. William Heydens, one of its chief toxicologists, wrote to his peers in 2001: "Data generated by academics has always been a major concern for us in the defence of our products."