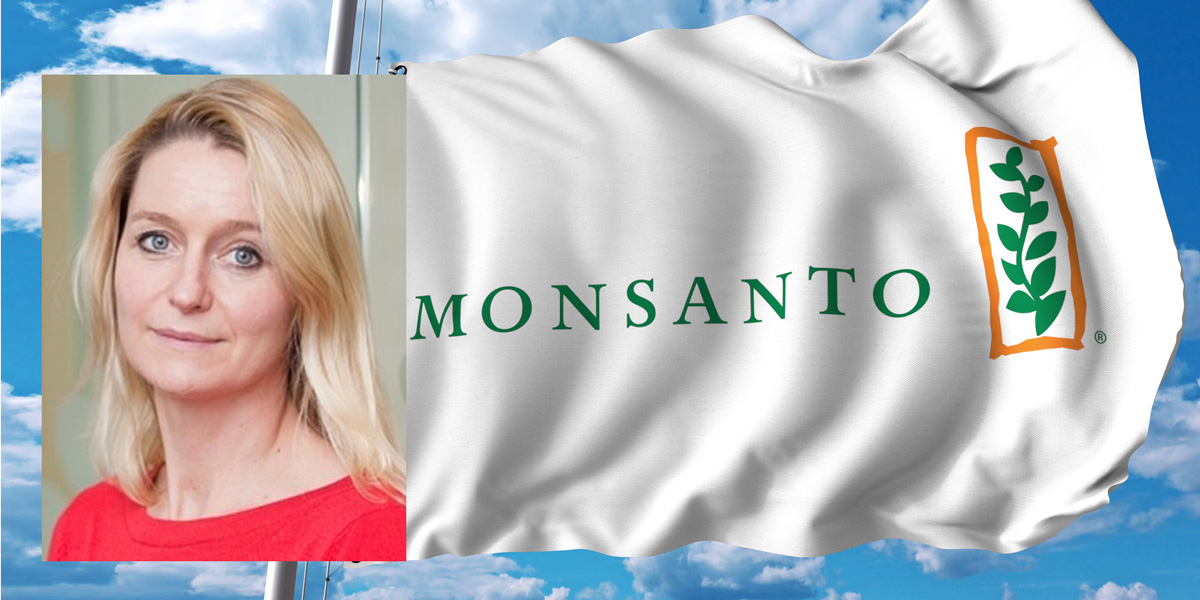 "Monsanto Papers" show chummy undisclosed relationship between Kelland and Monsanto lobbyist
The most recent release of the "Monsanto Papers" shows how the company is trying to discredit researchers and organizations it doesn't like, as documented in an article by Stéphane Foucart and Stéphane Horel for the French newspaper Le Monde.
 
The article describes how a newly released document, seen by Foucart and Horel, shows that Monsanto fed the Reuters reporter Kate Kelland with information aimed at discrediting the World Health Organisation's cancer agency IARC. In 2015 IARC had classified glyphosate herbicide as a probable human carcinogen. The verdict had spurred Monsanto's wrath and marked the beginning of an unprecedented counterattack in which the company tried to defend its best-selling herbicide.
 
The document contains an email in which Monsanto's global head of external affairs, Sam Murphey, primed Kelland with anti-IARC information for her article – an article in which she did not identify Monsanto as a source. Seemingly, Kelland and Murphey had a chummy relationship. "Thanks, Kate," signed off "Sam" at the end of his email. As an attachment to his email dated April 27, 2017, Murphey sent Kelland a six-page document – a "kit" with each element fuelling the impression that IARC deliberately ignored data that could have changed its decision to classify glyphosate as probable human carcinogen.
 
These exchanges between Monsanto's influencer and the journalist are part of the latest release of "Monsanto Papers", the firm's internal documents, declassified in the context of court proceedings brought in the United States by victims attributing their illness - for the most part a cancer called non-Hodgkin's lymphoma - to glyphosate herbicide exposure.
 
Two months later, in June 2017, Reuters published Kelland's article about IARC. In particular, the article challenged the scientist who chaired the glyphosate panel, Aaron Blair, an emeritus researcher at the National Cancer Institute. According to an affidavit, Kelland claimed, Aaron Blair had deliberately concealed from his colleagues the updated findings of an epidemiological study in which he participated. This updated data, part of the Agricultural Health Study (AHS), had not yet been published, so IARC experts could not read it. According to the rules of the organisation, it can only take into account published studies.
 
Would the IARC report on glyphosate have been different if the missing data had been included? In his testimony, Aaron Blair answered "correct", wrote Kelland, citing "court documents" that she says she was able to consult. What her article fails to specify, however, is that while IARC's report would have been different, it would not have been so different as to change the classification of glyphosate.
 
Also, the documents in question had not been filed in court at the point when she wrote the story and so were not publicly available for her to access. So her source had to be Monsanto – which is now confirmed by the new revelations.
 
The kit provided by Monsanto insists in bold print on carefully selected sentences extracted from Blair's 300-page statement. "See Blair's testimony p. 172 and p. 178," says the document, which also includes a timeline, key points and an exclusive quote from Scott Partridge, vice president of the firm.
 
What Sam Murphey is careful not to tell Kelland is that other extracts from the testimony of Aaron Blair show that he was also associated with another study, unfavourable to glyphosate and not yet published, and that this one, as well as the AHS, was not taken into account by IARC.
 
Shaken by the Reuters article, IARC defended the integrity of its scientific approach. Its rules, explained the agency, require that it does not consider unpublished results, "be they those of the AHS or any other study". Its expert groups base their work exclusively on openly published studies, most of which appear in scientific journals and have thus passed through the filter of peer review.
 
The update of the AHS was finally published in November 2017.
 
After the recent revelation of this correspondence between the lobbyist and Kelland, Christopher Wild, at the time the director of IARC, reacted on Twitter on January 28. Noting that the journalist had won a prize for her "misleading" article, the researcher asked if it would be withdrawn.
 
But in response to Le Monde's questions, Reuters said it was "convinced that the article constitutes a complete, fair and accurate representation of the facts, including in the attribution of the cited legal documents".