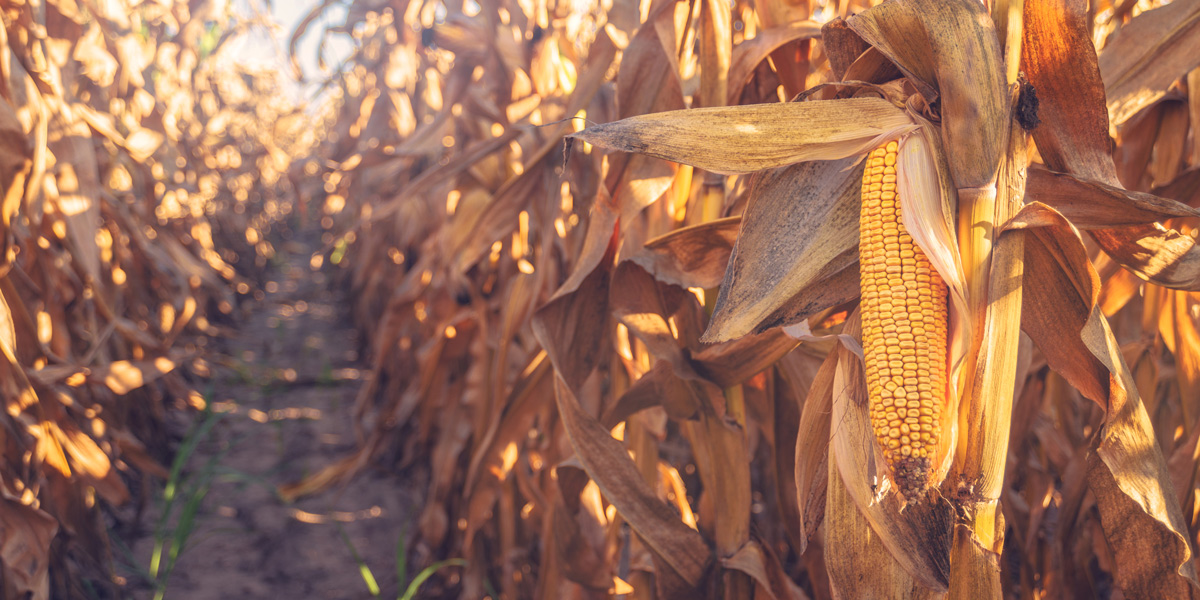 No record of intervention by ILSI scientist at the government agencies
An article in the French newspaper Le Parisien reveals how a French scientist interceded for Monsanto with French government agencies in 2012 in order to try to keep two Monsanto products – the genetically modified maize NK603 and the Roundup herbicide it is engineered to be grown with – on the market.

At the time, pictures of rats with massive tumours were circulating around the world and had provoked one of the biggest scientific controversies of the decade. It was a controversy in which Monsanto, the manufacturer of Roundup weedkiller and GMOs that was bought out last year by Bayer, worked to gain influence, including in France. This is revealed by a new document uncovered by Le Parisien.

It all started on September 19, 2012, when a study by Professor Gilles-Eric Séralini published in the American journal Food and Chemical Toxicology stated, complete with images, that rats that ate GM corn resistant to glyphosate and Roundup were more prone to develop tumours. In France, as elsewhere, the scientific community was divided: the protocol was quickly criticised by some, like the mathematician and politician Cédric Villani, while others were alarmed at the risk presented by these products, which Monsanto marketed in Europe.

Faced with a public outcry around the work, four ministers - Benoît Hamon, Stéphane Le Foll, Marisol Touraine and Delphine Batho - on 24 September 2012 asked the National Agency for Food Safety (ANSES) and the High Council of Biotechnology (HCB) to comment on this study. Both organisations had to consult experts.

Anxious to convince the authorities of the supposed innocuousness of its products, Monsanto would receive, on the same day, support from an unexpected source. In the early morning, David Stark, then vice-president of the company, found a tempting offer in his e-mail inbox (we reproduce the quotes as they stand in the disclosed document, complete with bad English): "I will have to make a contribution for a very important meeting planned to be held next Friday with government bodies at very high level (Editor's note: in France). It will be very useful for me to have more information coming from Monsanto." Then came a lobbying proposal that had to remain secret: "I will not trace the source; we will have to be very informative if not very bad decision could be taken."

This document, which Le Parisien has published, is one of the many documents that Monsanto sent to its opponents in the context of the US court proceedings – the so-called Monsanto Papers. Not all of them were added to the files, but they are all partially anonymised.

Le Parisien identified the author of these messages as a longtime member of the International Life Sciences Institute (ILSI), a lobbying organisation that brings together many industry groups, including Monsanto, and has offices in Brussels. This person cannot respond because he is now deceased and thus the newspaper does not reveal his complete identity. Trained as a biologist, F.G. started his career in a leading company in the field of yeast before spending ten years at Danone, where he led, from 1999 to 2003, joint programmes with Monsanto. When he made his proposal, F.G. was a consultant at the Atomic Energy Commission (CEA), a public research organisation.

To the colleagues that he copied in to the exchange of emails, David Stark presented F.G. as a "friend" from the time when the Frenchman worked for the agri-food group. In response to his request, an employee of Monsanto sent him a link to a summary by the company on the article by Gilles-Eric Séralini. But the biologist insisted, "It's not enough to convince governmental bodies, they will need more information about the toxicity test and the experiment that have [sic] been done by or for Monsanto. I will have to bring experimental datas." Otherwise, "public opinion will think that Monsanto has not scientific data to show, thus that give [sic] more credibility to Séralini stuff."
No official mention
In less than 24 hours, no less than three Monsanto employees were working to find studies contradicting Séralini's research on rats. The references later appeared in the document that the manufacturer of Roundup had resolved to send to ANSES (the French government's Agency for Food, Environmental and Occupational Health & Safety)... F.G.'s name would not appear anywhere in the official lists of people whose comments were heard.

Responsible for reviewing Séralini's study for ANSES, the toxicologist Jean-Pierre Cravedi searched in his archives, in vain: "I did not find any trace of Mr G. being heard within the framework of the expert group that I chaired. Nor did I find any mention of Mr G.'s participation in this expert group. On the other hand, I cannot rule out that there was an exchange between ANSES and this expert about the study."

The same goes for Jean-Christophe Pagès, chairman of the HCB's scientific committee: "We called on four outside experts. For my part, I did not see anyone else in this context. Did Mr G. meet with other members of the committee? In any case, it was not used to build our analysis of the study." When questioned, Stéphane Le Foll, Minister of Agriculture at the time, had no memory of a meeting with F.G. and did not recall his name.
Roundup still under suspicion
On October 19, 2012, ANSES gave its opinion. According to the agency, the study of Séralini did not give any cause "to call into question the previous evaluations of GM maize NK603 and Roundup". At the same time, the HCB pointed out "unacceptable methodological deficiencies and weaknesses". "So there is no need to revisit the authorizations granted" to the Monsanto products, concluded the Ministry of Agriculture.

In the meantime, there were a growing number of comments in the media. In November 2013, the scientific paper was retracted from the journal Food and Chemical Toxicology. We would learn later that the editor in chief, Wally Hayes, was at the time of the controversy consulting for Monsanto for 400 dollars (325 euros) per hour.

As for F.G., he has worked in recent years for the French Embassy in the United States. The Embassy, as we know thanks to the Monsanto Papers, sent a delegation to visit Monsanto during the following year.

Contacted by Le Parisien, Monsanto defended itself: "The recent independent studies conducted after the controversy related to the study of Mr Séralini have all conclusively concluded on the total lack of scientific foundation of the work of Mr Séralini."

To date, at least four studies requested since the Séralini affair state that rats do not develop more diseases with Roundup-resistant maize than with another type of diet. [GMW: This is incorrect. Only two EU-funded studies have tested the toxicity of NK603 maize: the G-TwYST study, which has not been published yet in a peer-reviewed journal and was performed on a different rat strain from the one that Séralini used; and the GMO90+ study, which was too short to show long-term health effects but still found significant differences in the rats fed NK603 maize, which could indicate long-term health problems. Neither study tested the safety of Roundup, which was found in a followup study to have caused non-alcoholic fatty liver disease in the rats given the lowest dose.]

Le Parisien acknowledges that the rodents in these studies were exposed for less time than those of Séralini and are of a different strain. Moreover, it says, doubts persist regarding the safety of Roundup, whose active substance is glyphosate. The GMO90+ study, conducted in France by the toxicologist Bernard Salles and published in December 2018, does not draw conclusions about Roundup, which was not investigated in the study. Also, the feed given to the different groups of rats fed the GMO and non-GMO diets were all contaminated with glyphosate, making comparisons impossible.

This detail has not escaped Gilles-Eric Séralini: "We fed our control rats with food that was not treated with pesticides, that's why we found far fewer tumours in them."

The researcher at the University of Caen, who denounces an unending campaign of denigration, can nonetheless claim a victory. In a lawsuit brought by the research committee CRIIGEN (of which Séralini was previously a member), a judge cancelled the market authorization of a glyphosate-based product, Roundup Pro 360.