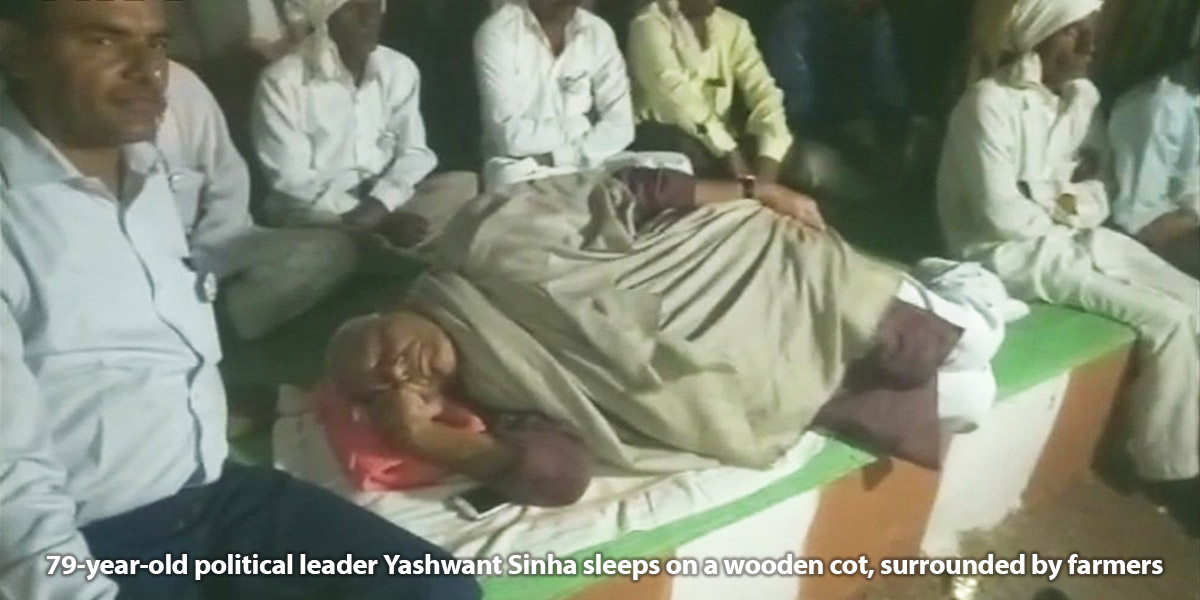 Nearly 80,000 farmers have applied for compensation
GM Bt cotton is proving a disaster for farmers in the big cotton-growing state of Maharashtra. Officials in the state's agriculture department say around 50% of the cotton crop has come under attack from the pink bollworm. They add that nearly 80,000 farmers have applied for compensation as a result of the pink bollworm infestation. GM Bt cotton is sold on the basis of claims that it is resistant to the pest.

The officials also say that although there have been complaints about Bt cotton seeds failing for the last several years, this year the magnitude of the pest attack and the losses are unprecedented. There are even reports of cotton ginners in Maharashtra running out of cotton, due to the severity of the infestation.
 
Now a senior figure in India's governing BJP has become involved in farmer protests. Yashwant Sinha, a former finance minister and veteran leader of the BJP, was detained by police in Maharashtra while leading a farmers' protest over the bollworm infestation and the wider government apathy towards farmers' problems. The protest began with the placing of bollworm-infested Bt cotton at the Mahatma Gandhi statue in Akola.
 
Sinha, who has since been released, said he will continue his protest until the Maharashtra government accepts all his demands for farmers in the state, including compensation for losses incurred due to pink bollworm infestation and action against the seed companies producing "bogus" Bt seeds.
 
Photos showed the 79-year-old leader sleeping on a wooden cot out in the open where he was being detained by police, surrounded by farmers.
 
An article in the Financial Express has C.D. Mayee, president of the board of directors of the South Asia Biotechnology Centre (SABC) and a well known GM promoter, making excuses for GM Bt cotton's failure. Chiefly he blames the weather, but he also concedes that the pink bollworm pest has become resistant to Bt cotton.
 
The Financial Express cites a research report by Dr K.R. Kranthi, former director of Central Institute of Cotton Research (CICR), showing that pink bollworm has developed resistance to GM Bt cotton (Bollgard-II variety) not only in Maharashtra, but in other cotton-growing states as well. Bollgard-II was introduced in 2010. Dr Kranthi said, "There are only two benefits of Bt cotton. One, it controls bollworm, due to which the yield is protected. Two, it reduces use of insecticides meant for bollworm control. Currently, cotton growers do not get either benefit."
Image: NDTV