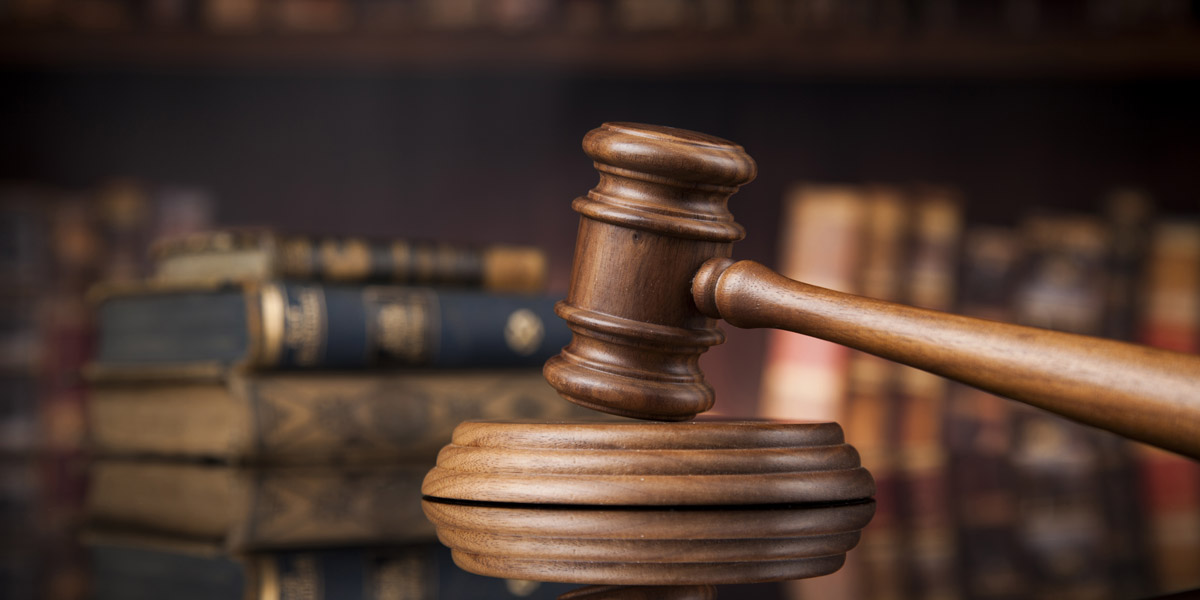 Approval was gained via covert industry influence and copy-pasting of manufacturers' documents instead of independent evaluation, NGOs say
An alliance of environmental NGOs on Monday launched criminal proceedings in Austria, Germany, Italy, Portugal, and France against the European Food Safety Authority (EFSA) and the German Federal Institute of Risk Assessment, BfR, over the EU approval of glyphosate.

Citing their own investigations, US court documents (the so-called "Monsanto Papers"), and a report on plagiarism, the NGOs state that BfR and EFSA have not conducted an independent, objective and transparent assessment of the health risks of glyphosate, as required by the EU Pesticide Regulation 1107/2009. As a result, glyphosate has once again been approved in Europe, when it would otherwise have failed to meet the legal requirements for authorization. The NGOs are concerned that serious damage to health will occur as a result of what they term official misconduct.
Allegation of plagiarism with deliberate concealment of the author
Substances with carcinogenic, mutagenic or reprotoxic properties are not allowed to be authorized for use as pesticides, according to the EU Pesticide Regulation. The NGOs say that BfR did not even evaluate those published studies that deal with these potential effects of glyphosate, but instead uncritically adopted the assessments from the manufacturers' application for authorization. In the process they deliberately obscured the industry origin of the assessments, as the report of the plagiarism expert, Dr Stefan Weber, notes.

As an example, Dr Helmut Burtscher-Schaden of GLOBAL 2000, who commissioned the plagiarism report from Dr Weber for the Austrian environmental organization GLOBAL 2000, showed a graphic that reveals that 94% of BfR's chapter on genotoxicity came from the industry dossier written by the former Monsanto employee (and later consultant to the company) Larry Kier. But among the small percentage omitted is the information that would enable someone to identify that the Monsanto man was the source!

Dr Weber said of BfR's report, "All in all, the writers of the report must be accused of significant scientific misconduct and of fulfilling all the definitional criteria of text plagiarism in the sense of conscious deception about the true authorship."

The authorities reject these accusations. EFSA director Bernhard Url even said they were part of "an orchestrated campaign to discredit the scientific process behind the EU assessment of glyphosate", while EFSA's Jose Tarazona told the EU Parliament that the accusations of plagiarism and copy-paste come from "people that do not understand the process". He showed examples of passages that had been copy-pasted from industry but then contradicted by the authorities, with their own comments written in italics.

But Dr Burtscher-Schaden said that Tarazona took these passages from part of the assessment report that did not deal with independent studies and which are not subject to allegations of plagiarism. He therefore believes that Tarazona misled the Parliament.

Given this disagreement between the authorities and the NGOs, Dr Burtscher-Schaden said he wanted to obtain "an independent and objective test" of the NGOs' case from a court of law.

Lawyer Dr Josef Unterweger commented: "If plagiarism serves to produce false evidence, then that is not just a matter of copyright. If a [pesticide] authorization authority produces an incorrect report, then it is liable for it. This is called official liability or state liability. If a pesticide is in circulation, which may have been out of circulation for years without a false report from the authority, then the authority that produced the false report is liable for any damage that has since occurred."

If such damage included causing serious illnesses like cancer, then it might even be a question of homicide, Dr Unterweger added.
No unbiased examination of scientific facts
GLOBAL 2000 cited recently published US court records, also known as the "Monsanto papers", as evidence that EFSA and BfR never intended to carry out a proper assessment of the link between glyphosate and cancer. The NGO refers to an email released as part of the Monsanto Papers, in which an EPA employee states that EFSA was minded to reject IARC's "probable carcinogen" verdict on glyphosate. This email was sent before IARC's monograph had even been published or EFSA had begun its review of the evidence that IARC drew upon. GLOBAL 2000 believes that this shows that an independent and objective evaluation was ruled out from the start.
Suspicion of (indirect) influence by Monsanto
According to court records released in the US, the contact person for EFSA at the US EPA was Jess Rowland, the same senior EPA toxicologist who was dubbed Monsanto's "mole" at the EPA. He is suspected of having conspired with Monsanto and is alleged to have successfully prevented an independent cancer assessment of glyphosate by another US agency. It also appears that he influenced EFSA to give glyphosate a clean bill of health in a teleconference with EU member states, GLOBAL 2000 stated.

PAN Germany's toxicologist and board member, Dr Peter Clausing, revealed in May 2017 that at this teleconference, a remark by Jess Rowland led EFSA to exclude a pivotal cancer study from its assessment. GLOBAL 2000 said, "A satisfactory scientific justification could not be provided by EFSA."

For all the above reasons, the environmental organizations GLOBAL 2000, PAN Europe, PAN Germany, PAN Italia and Generations Futures are filing criminal charges against BfR and EFSA. The NGOs are also concerned that if the regulatory authorities failed to conduct themselves properly in the case of glyphosate, they may have done the same with many other pesticides.

GLOBAL 2000 commented: "The shortcomings in the approval process of glyphosate have shaken the confidence of Europeans in the authorities and the authorization process. Comprehensive reform and education is required. This can be done by judicial investigations, but also by parliamentary investigations. Only when this happens and the necessary consequences are drawn can the confidence of Europeans in their institutions be restored in the long term."

GLOBAL 2000 said the case could not be taken straight to the European Court of Justice (ECJ) and that the groups instead aimed to escalate it to the ECJ via a domestic court. But the ECJ told Reuters it was not possible to take pan-European EFSA to a national court. However, as BfR is a domestic agency within Germany, it seems that it would not be protected in this way. As for the case against EFSA, Dr Burtscher-Schaden told GMWatch that the NGOs were considering various ways forward.


Helmut Burtscher-Schaden's book, The Glyphosate Files: Smoke and mirrors in the pesticide approvals process, is available here:
https://www.amazon.com/Glyphosate-Files-Mirrors-Pesticide-Approvals-ebook/dp/B076VRF8PP

Video released by GLOBAL 2000 to accompany the press conference announcing the court actions:
https://www.youtube.com/watch?v=Jl_IStchz7c&feature=youtu.be

Article in German by GLOBAL 2000: https://www.global2000.at/en/node/5345