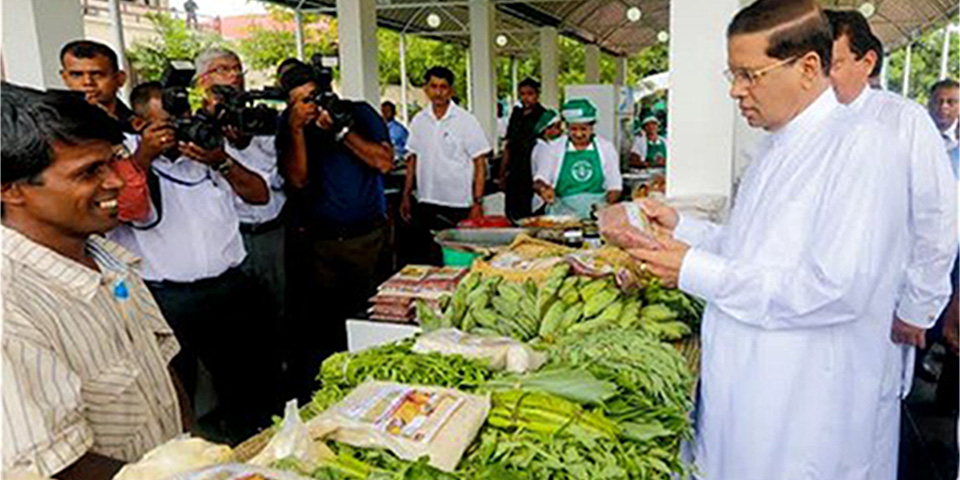 Government reached its decision due to suspected links with kidney disease
This is great news from Sri Lanka, after the previous "false start" in which the country banned glyphosate herbicides but then reversed the ban under intense lobbying pressure.
http://www.gmwatch.org/index.php/news/archive/2014/15433
—
Sri Lankan President orders to ban import of glyphosate with immediate effect
Colombopage.com, May 22 2015
http://www.colombopage.com/archive_15B/May22_1432308620CH.php
Sri Lankan President Maithripala Sirisena today announced that the imports and release of the agrochemical Glyphosate will be banned with immediate effect. The release of already imported stocks is also barred.
The President made this announcement while participating in a function held to mark the International Day for Biological Diversity at the Ministry of Mahaweli Development and Environment at Battaramulla.
Addressing the function, President Sirisena said he is satisfied to have taken a significant decision on behalf of the farmer fraternity today.
The President, who was the Health Minister of the former government, said the government has decided to totally ban the imports of Glyphosate, which is linked to the kidney disease, as the number of kidney patients was surging.
The President noted that certain firms made a request to sell the already imported stocks but he did not concede to their request.
During today's events to mark the Biodiversity Day, President Sirisena also opened a restaurant serving traditional Sri Lankan food and enjoyed a cup of Kenda (porridge).
Minister Duminda Dissanayake, Secretary to the Ministry of Mahaweli Development and Environment Nihal Rupasinghe, Secretary to the Ministry of Agriculture B. Wijeyeratne and Director General of Agriculture Department Dr. Rohan Wijeykoon also participated in the event.
Pictures of the President courtesy of the President's media unit