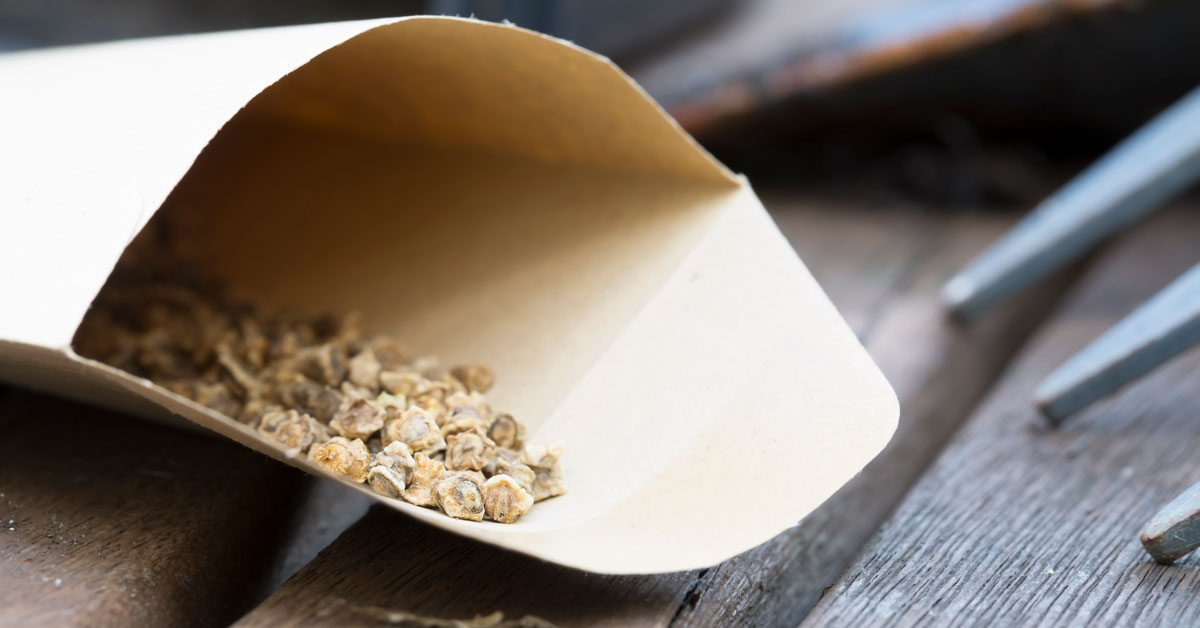 Are the packages the latest example of illegal dissemination of GMOs and "approval by contamination"?
The Danish ministry of agriculture has announced that "signs of GMOs" have been revealed in mysterious packages of seeds sent to citizens in the mail, apparently from China. If the presence of GMOs is confirmed, this development is just the latest in a long line of illegal disseminations of GMOs by advocates.

We first received reports in August 2020 that citizens and farmers in Denmark had received unsolicited packages of seeds. Then an article for Fortune magazine revealed that US citizens had also received them. The US Dept of Agriculture (USDA) warned recipients not to plant the seeds, due to concerns that they could introduce damaging pests and diseases. The USDA identified some of the varieties as seemingly harmless herbs: rosemary, sage, mint and hibiscus.

However, now the Danish ministry of agriculture has issued a notice saying that tests had revealed "signs of GMOs" in the seed packages:

"Signs of GMOs in first test of seeds from mysterious packages: The Danish Agency for Agriculture has received the first indications of what the small packages of seeds contain, that citizens in Denmark and a large number of other countries have received, even though they have not necessarily ordered them. Samples of some of the seed packets showed that there are signs of GMOs in them. The request is still that you do not sow the seeds, but instead report them to the Danish Agency for Agriculture and destroy the contents if you receive a package that you have not ordered."

The ministry adds, "The first seeds are being tested in a laboratory and the first indications are that there may be GMOs in the seed packages. They will now be tested further to verify the result and to check whether the seeds themselves are genetically modified."
GMO dissemination by contamination
It's too early to say whether some of these seeds were indeed GMOs or whether, as the ministry suggests may be the case, the test results were false positives caused by bacterial contamination.

But if GMOs are found in the mystery packages, it wouldn't be the first time that attempts have been made to spread GMOs by underhand methods.
Triffid GM flax
In the 1990s, Canadian flax seed exports to Europe suffered lasting damage after contamination with a GM variety called Triffid was found. Triffid was approved by Canadian regulators in 1998 but the Flax Council of Canada convinced the Canadian Food Inspection Agency to remove variety registration for the GM flax in 2001, making it illegal to grow. Flax growers took this action to protect their export markets from the threat of GM contamination.

An article by Allan Dawson in the Manitoba Co-operator[1] () stated that the developer of Triffid, Alan McHughen, deliberately spread his GM seed by giving away packets to farmers to plant, at a time when the flax industry was trying to eradicate the GM threat from its crop.

As late as 2011, Will Hill, president of the Flax Council of Canada, said there was still "very little, if any" Canadian flax seed moving into Europe as the risk of contamination was too high.[2]
GM Bt rice
GM Bt rice has not been approved for commercial production in China, but that didn't stop it being spread in rice sold for seed and food. Zhang Qifa, a professor at Huazhong Agricultural University whose team developed the rice and grew it illegally, became the number one suspect in the case, though he denied involvement.
GM soy
The cultivation of GM soy was legalized in Brazil in 2003 after being grown there illegally for years, due to unknown people smuggling in GM seeds from neighbouring Argentina. The Brazilian government, faced with what it saw as a "fait accompli", caved in and approved the crop.
GM Bt cotton
The same process happened in India. GM Bt cotton was grown there illegally for several years until in 2002 the government was "bounced" into authorising it.
GM herbicide-tolerant cotton
History looks set to repeat itself in India with GM herbicide-tolerant (HT) cotton. Seeds have been supplied to farmers and HT cotton has been planted in spite of the crop's not being authorised by the government.

In addition, the Supreme Court-appointed Technical Expert Committee (TEC) condemned the lack of integrity and scientific expertise in India's assessments of GMO risks and specifically stipulated that GM herbicide-tolerant crops should not be grown in the country because they "are likely to exert a highly adverse impact over time on sustainable agriculture, rural livelihoods, and environment".

There has also been massive grassroots opposition from farmers and others to GMOs being planted in India.

Faced with such hostility to GMOs from a number of directions, unidentified GMO promoters have followed the time-tested route of illegal dissemination of HT cotton and the use of corporate front groups, to be followed, they hope, by government "approval by contamination".
 
It seems that given the difficulty of spreading GMOs across the globe based on the willing participation of farmers and civil society, some proponents of the technology are prepared to resort to dishonest, surreptitious, and criminal means of dissemination.


Notes
1. Allan Dawson, CDC Triffid flax scare threatens access to No. 1 EU market, Manitoba Co-operator, 17 September 2009. http://www.gmwatch.org/component/content/article/11541
2. P. Franz-Warkentin, Flax industry sees "good progress" against Triffid, AGCanada, 12 October 2011. http://www.agcanada.com/daily/flax-industry-sees-good-progress-against-triffid-2