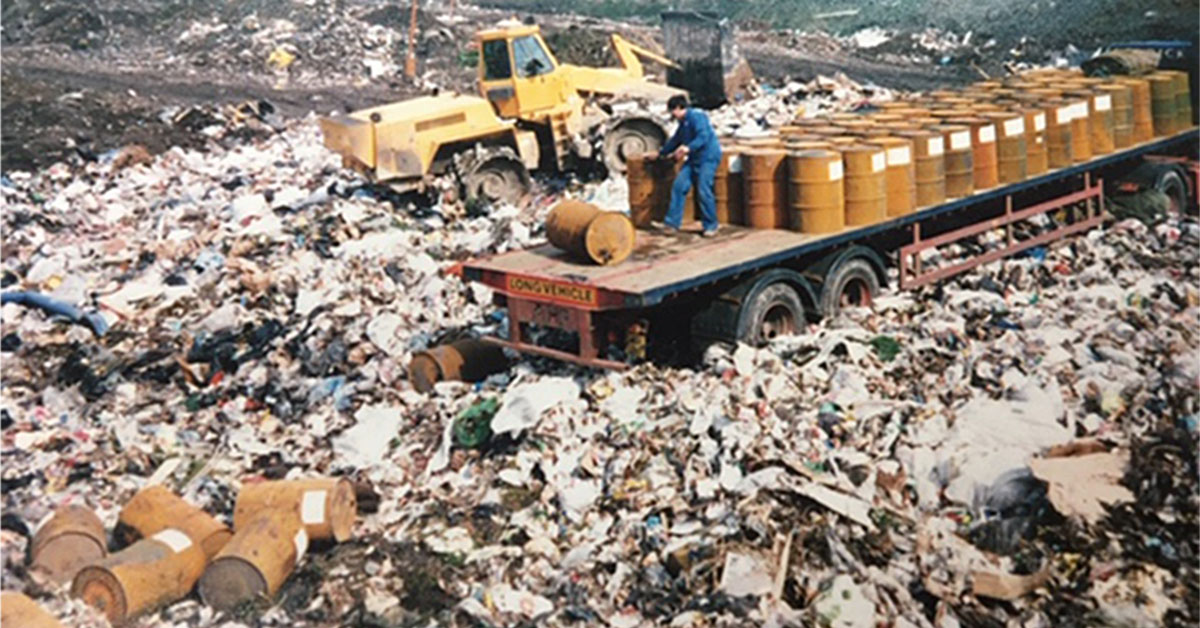 Rev Paul Cawthorne says some of Bayer's USD650 million given to polluted sites in the US should be used to remediate Monsanto's toxic legacy in the UK
Following the announcement of a USD650 million settlement by Bayer, destined for areas of the US contaminated by the company's subsidiary Monsanto with toxic chemicals known as PCBs, GMWatch subscriber Rev Paul Cawthorne has been looking into whether any funds from the settlement will be coming to the UK to clean up Monsanto's PCB contamination in Wales.

The PCB contamination scandal was investigated in The Ecologist's Monsanto Brofiscin Files in 2007.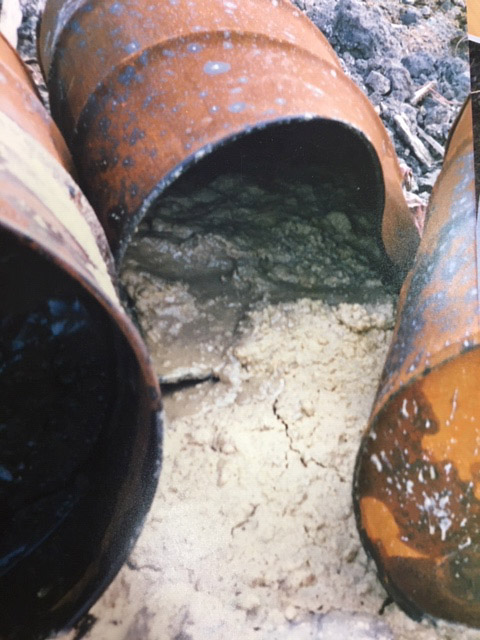 Rev Cawthorne told GMWatch, "It is estimated that many thousands of drums of a wide variety of toxic chemical wastes, including PCBs, PNCBs and acids, were deposited at a number of former quarry waste disposal sites along the Welsh border and near the South Wales coast. Some of these drums will have originated from the former Monsanto factories at Newport and Ruabon. Photographic evidence from a UK site shows drums being deposited off the back of a lorry and empty drums which appear to be evidence of leakage due to split or corrosion. Leaking drums was an international problem for Monsanto, as acknowledged by its own employees.

"Toxic leachate into local ecosystems has been revealed at many of the sites, though only Brofiscin, in South Wales, has so far been fully publicly investigated and remediated at an undisclosed cost. Waste production and disposal sites highlighted by ENDS Report, The Ecologist magazine and local residents include Brofiscin, Maendy, Glebelands and Penrhos in South Wales, several near Ruabon, Sutton Walls in Herefordshire and Stoneyhill near Telford – most of them near watercourses, including the major rivers Severn and Dee. Key lorry manifests for one site, which I studied at the Environment Agency Shrewsbury office a decade ago but have now gone missing, confirm the detail.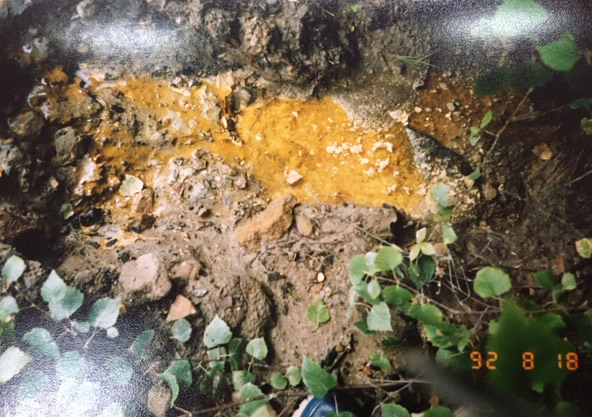 "Has the UK even included the buried piles of waste PCB stocks in its national inventory within the Stockholm Convention? Several of these sites are, bizarrely, not even yet categorised by local authorities as Contaminated Land, despite a statutory duty to assess them."

Rev Cawthorne has written to Clare Pillman, the head of Natural Resources Wales (see the text of the letter below), asking for clarification as to whether the USD650 million settlement includes provision to clean up bioaccumulative PCBs in the UK.

According to Rev Cawthorne, freedom of information requests have revealed that PCBs are still discharging into the sensitive Severn estuary from Monsanto's former PCB manufacturing site at Newport. An investigation at Maendy Quarry, promised in Parliament in 1973, is still reportedly unknown to the local council. There remains a worrying fenced-off open toxic lagoon at Llwyneinion, near Ruabon, which caught fire in 1980. Groundwater contamination at Sutton Walls has led to local borehole closures.

Rev Cawthorne adds that the permeability of some site linings and cappings, as well as toxic discharges, such as those at Maendy and Newport, mean that Monsanto's toxic bioaccumulative legacy in the UK continues to seep into water courses and estuaries, potentially impacting top marine predators and anyone who consumes fish and shellfish from these areas. He says, "Serious remedial action must be taken."

Rev Cawthorne concludes with a question: "Until proper public accountability is shown, is Bayer's ethical duty discharged?"
---
Letter from Rev Cawthorne to Clare Pillman, the head of Natural Resources Wales
Please would you confirm without undue delay and in full detail whether the substantial recent legal settlement in America regarding the toxic legacy of PCB excludes, in practice, settlement and/or responsibility for contamination of water with PCB caused by the old Monsanto production and disposal sites in the UK.  

Your careful written reflections on the relevance of the settlement for ongoing UK acqueous discharge potentially including bioaccumulative PCB which appears to be reaching the formally sensitive Severn estuary and Celtic sea will be appreciated (see recent BBC report about ongoing PCB contamination found in young Welsh porpoise carcasses forwarded some months ago).  

To assist you and me with that belated reflection, please would you provide documents relating to known PCB discharge from Newport, partially-known discharge from Maendy quarry raised in parliament over forty years ago and also any useful information about any other disposal sites relevant to PCBs as detailed in the ENDS report summary (link repeatedly forwarded to your team previously). Please can we call a halt to the undignified pass the parcel of NRW and local councils each fearfully saying its up to the other to respond (surely a functional regulator liaises in such circumstances if not to evacuate its role!).

Explicit reference in your reply to Baroness Young's former involvement with your predecessor organisation, as chronicled in the Ecologist Monsanto Brofiscin archive (ref sent to you last summer), will be appropriate for a substantive response which will avoid further need for clarification. If NRW claims not to hold information about those former discussions, perhaps timely liaison with [a chemicals specialist] at the Environment Agency may help refresh memories and avoid a less than fully informed response to this email. Please confirm in writing that this appropriate liaison has happened before construction of your response for the sake of formal due process now it has been requested.

Please see GMWATCH 25/6/20 bulletin and Carey Gillam, US Right to Know 24/6/20 'Bayer settles...' for fuller detail. Happy to point you closer to those or additional information if your technical team finds it as difficult to follow up as widely known former PNCB use at Monsanto's Ruabon factory.

Yours as ever,
Paul Cawthorne


Images of Stoneyhill provided by Paul Cawthorne. From top: Chemicals drums being offloaded onto the site; leaking chemicals drums; and leachate from the site.