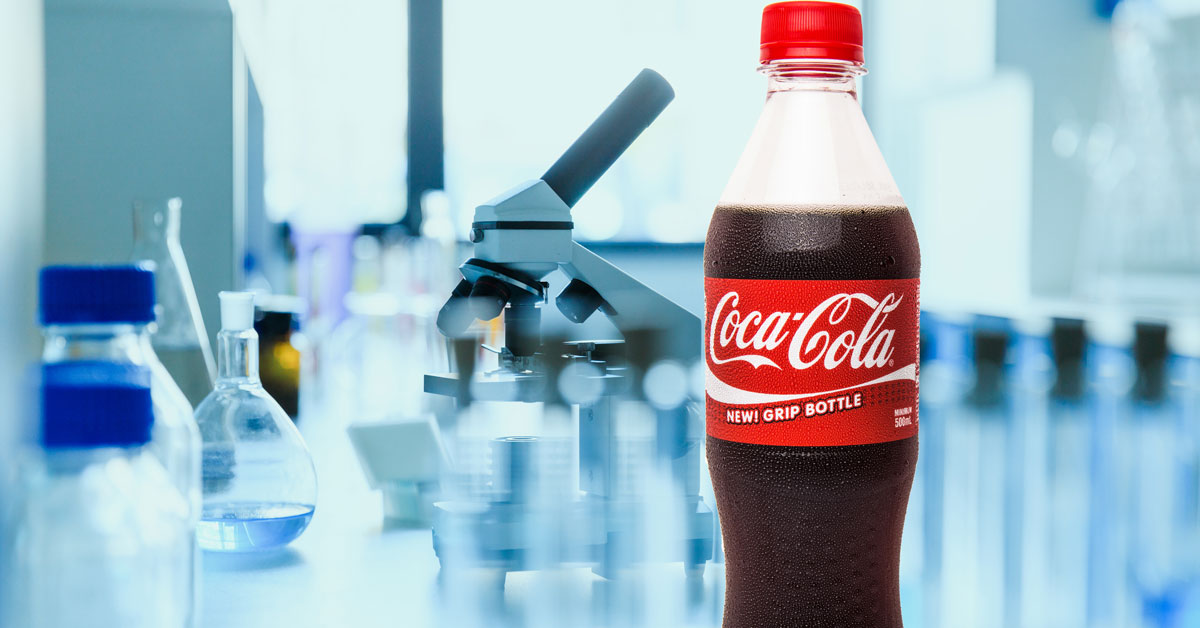 Researchers find International Life Sciences Institute "acts to promote the corporate agenda of its funders"
The influential global nonprofit group International Life Sciences Institute (ILSI) says that its mission is to "improve the well-being of the general public," but a new open access study published in Public Health Nutrition adds evidence that it is in fact a food industry front group.

The study, based on documents obtained by US Right to Know via state public records requests, uncovered "a pattern of activity in which ILSI sought to exploit the credibility of scientists and academics to bolster industry positions and promote industry-devised content in its meetings, journal, and other activities".

The study concludes that "ILSI has acted in ways which undermine its claims to be a scientifically objective organisation" and that "ILSI acts to promote the corporate agenda of its funders".

Gary Ruskin, executive director of US Right to Know, a consumer and public health group, and a co-author of the study, said, "ILSI is insidious because they say they work for health when really they defend the food industry and its profits. Across the world, ILSI is central to the food industry's product defense, to keep consumers buying the ultra-processed food, sugary beverages and other junk food that promotes obesity, type 2 diabetes and other ills."

The new study reveals how ILSI promotes the interests of the food and agrichemical industries, including:
* ILSI's role in defending controversial food ingredients and suppressing views that are unfavorable to industry;
* that corporations such as Coca-Cola can earmark contributions to ILSI for specific programs; and,
* how ILSI uses academics for their authority but allows industry hidden influence in their publications.

In the study, the co-authors "call for ILSI to be recognised as a private sector entity rather than an independent scientific non-profit".

The study also reveals new details about which companies fund ILSI and its branches. For example:
* ILSI North America's draft 2016 IRS form 990 shows a $317,827 contribution from PepsiCo, contributions greater than $200,000 from Mars, Coca-Cola and Mondelez, and contributions greater than $100,000 from General Mills, Nestle, Kellogg, Hershey, Kraft, Dr. Pepper Snapple Group, Starbucks Coffee, Cargill, Unilever and Campbell Soup.
* ILSI's draft 2013 Internal Revenue Service form 990 shows that it received $337,000 from Coca-Cola, and more than $100,000 each from Monsanto, Syngenta, Dow AgroSciences, Pioneer Hi-Bred, Bayer Crop Science and BASF.
* In 2012, ILSI received $528,500 in contributions from CropLife International, a $500,000 contribution from Monsanto, and $163,500 from Coca-Cola.
ILSI weakened EU's GMO regulations
GMWatch points out that in the EU, ILSI was responsible for originating and promoting the industry-friendly concept of the "comparative safety assessment", which is used in the EU risk assessment of GM crops and foods. The concept is a simply a renaming of the US industry-generated concept of "substantial equivalence", which assumes that GM crops are nutritionally and toxicologically equivalent to non-GM crops if some basic components, like fats, carbohydrate and protein, are similar in both, and thus do not need to be rigorously tested and evaluated for safety.

While the EU's GMO laws are fairly stringent in wording, their implementation has been substantially weakened by the adoption of the comparative safety assessment. ILSI affiliates who also sat on the expert panels of the European Food Safety Authority (EFSA) lobbied for the "comparative safety assessment", with the result that EFSA adopted it as a formal policy. In this process, EFSA acted outside its remit, as its job is supposed to be performing the scientific assessment and not forming regulatory policy.

More information on ILSI's role in designing the EU's GMO risk assessment is available in GMO Myths and Truths and the Testbiotech report "EFSA: A playing field for biotech industry". A new scientific paper gives an overview of what's wrong with the comparative safety assessment.
Worldwide influence
Recently, there has been a wave of investigative work on ILSI and its worldwide influence. Last January, two papers by Harvard Professor Susan Greenhalgh, in the BMJ and the Journal of Public Health Policy, revealed ILSI's influence on the Chinese government regarding issues related to obesity. Last June, the co-authors of today's study released a previous study on ILSI in the journal Globalization and Health. Last September, the New York Times published an article about ILSI, titled "A shadowy industry group shapes food policy around the world. In April, the nonprofit Corporate Accountability released a report on ILSI titled "Partnership for an unhealthy planet".

ILSI is incorporated as a 501(c)(3) nonprofit organization, based in Washington DC. It was founded in 1978 by Alex Malaspina, a former senior vice president of Coca-Cola. It has 17 branches located all over the world.

The title of the study in Public Health Nutrition is "Pushing partnerships: corporate influence on research and policy via the International Life Sciences Institute". It was co-authored by Sarah Steele, senior research associate at Jesus College and the University of Cambridge; Gary Ruskin, executive director of US Right to Know; and David Stuckler, professor at Bocconi University.

The documents from the study are also available in the Food Industry Documents Archive of the UCSF Industry Documents Library, in the USRTK Food Industry Collection, as well as the Chemical Industry Documents Archive, in the USRTK Agrichemical Collection.

For more information about ILSI, see the US Right to Know fact sheet.

Source: US Right to Know
https://usrtk.org/news-releases/ilsi-is-a-food-industry-front-group-new-study-suggests/
---
The new study:
Pushing partnerships: corporate influence on research and policy via the International Life Sciences Institute
Sarah Steele, Gary Ruskin and David Stuckler
Public Health Nutrition, 17 May 2020
DOI: https://doi.org/10.1017/S1368980019005184
https://www.cambridge.org/core/journals/public-health-nutrition/article/pushing-partnerships-corporate-influence-on-research-and-policy-via-the-international-life-sciences-institute/C42EDA188F5E66983D80C8A44E90AB21 (open access)