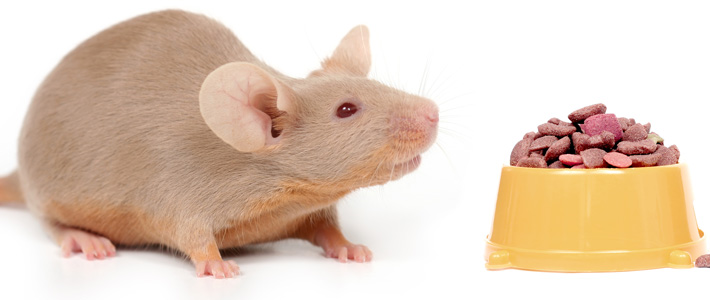 Mice fed approved GM beans had intestinal changes similar to those seen in Arpad Pusztai's experiments with GM potatoes
The lack of consensus about GMO safety within Brazil's GMO regulatory body CTNBio is clear from the article below, which was written in 2011 by one of CTNBio's own scientific experts, Professor José Maria Gusman Ferraz.

In the article, Prof Gusman Ferraz draws attention to the scientific laxness surrounding the approval of a GMO golden mosaic virus-resistant bean that was developed by the Brazilian government-owned company Embrapa. The bean was approved by Brazil's GMO regulator, CNTBio, in 2011, and is due to be commercialized in 2014-2015.

In a recent peer-reviewed article, another Brazilian scientist, Dr. Sarah Agapito-Tenfen, and co-authors questioned the safety of this bean, which is made using dsRNA gene-silencing technology. The authors wrote that no proper biosafety testing or risk assessment has been done relating to dsRNA-type GMOs.
http://www.sciencedirect.com/science/article/pii/S0160412013000494

Interestingly, Prof Ferraz reveals that even the GM bean developer's own animal feeding study revealed worrying effects, including larger sized villi (structures that line the intestines) in the GM-fed animals. This finding is consistent with the findings of Dr Arpad Pusztai in his experiments with GM potatoes.
http://www.ncbi.nlm.nih.gov/pubmed/10533866

But in a ludicrous twist, CTNBio dismissed these findings because they were not statistically significant -- which was hardly surprising, since only 3 animals were analysed!

In May this year, GMWatch revealed that 15 scientist members and former members of CNTBio issued a report disagreeing with CTNBio's dismissal of the study by Prof GE Seralini, which found serious adverse effects in rats fed GM maize and Roundup over the long term. The 15 scientists supported the validity of Seralini's findings and noted that the CTNBio report attacking Seralini's study had been written by just four pro-GM scientists.
http://gmwatch.org/latest-listing/52-2013/14852
---
---
Our daily beans
José Maria Gusman Ferraz
Jornal da Ciencia (Brazil), 6 October 2011
http://www.jornaldaciencia.org.br/Detalhe.jsp?id=79594
Below is a rough edit by GMWatch of the Google English translation: http://bit.ly/16DXLCO

According to boastful and dangerous statements by the President of CTNBio Edilson Paiva, it seems that everything is wonderful with the new [GM] technology and that it was approved on solid scientific foundations; and that arguments urging caution and further studies to clarify questions relating to this case are simply pure obscurantism and ideology.

I will not discuss the principles and treaties that Brazil has signed up to (Precautionary Principle, Convention on Biological Diversity -- related to biodiversity -- as well as the BFN-Biodiversity-Food and Nutrition, International Treaty on Plant Genetic Resources for Food and Agriculture of the FAO -- ITPGRFA -- and Global Plan of Action (GPA)); they are summarily ignored by CTNBio. Because the scientific facts despised by those who find obscurantism relate to the fact that the Brazilian population eats daily on average 170 grams of beans, practically over their whole lifetime.

To ensure that there is no risk for the population in consuming this bean, an experiment was conducted analyzing 10 mice that were fed for only 35 days with transgenic soybeans, compared with the non-transgenic equivalent beans. The effects on animals while developing in the uterus and multi-generational effects were not evaluated, or at least the data were not presented, even though evaluation of these effects is foreseen in CTNBio's own standards…

For the observations listed below only 3 out of 10 mice were analysed. The results were a larger size villi in the middle section of the small intestine (jejunum), the same trend was observed in the assessments of the final section of the small intestine (ileum), as well as in the colon. In an evaluation of the kidneys, it was observed that there was a decrease in the size of the kidneys (right and left). There was also an increase in the liver weight of the animals fed a diet containing the Embrapa's 5.1 [GM] bean.

The excuse given to disregard this information is that the data were not statistically significant. But how can one obtain statistically significant data from only 3 animals fed for 35 days? Bearing in mind that the Brazilian population will eat the bean throughout their life? No serious scientific journal in the world would accept a study for publication with such a sample, but the [CTNBio] "scientists" accepted it.

Nevertheless, the data were statistically significant in the following aspects: a) the content of vitamin B2 in the Embrapa 5.1 bean compared with its [non-GM] parent, b) significant difference in the content of cysteine (amino acid) between the Embrapa 5.1 event and its non-GM parent, and statistical difference between the Embrapa 5.1 event and its non-GM parent for ether extract (fat). But the "scientists" did not consider these differences to be important.

In all cases, these aspects should be identical between 5.1 Embrapa bean and the non-GM parent, but they were not. What is the cause of these findings? These warnings are more than enough to demand biosafety tests to examine the case with more rigor.

Another relevant factor is the lack of studies with Rhizobia (helpful soil bacteria that fix nitrogen) and nodulation (swelling in the root that contains the bacteria) in the bean, an important characteristic for legumes. When asked this question, the president of CTNBio said at the last meeting that we could be calm: he "guaranteed that nitrogen fixation would not be affected", even though no study was ever carried out by himself or by Embrapa on this event. This is a clear demonstration of "ideological exemption and high scientific spirit" in favor of approval.

A very important fact to consider is that this is the first commercial release in the world of a transgenic plant with this genetic construct, which is a reason to celebrate, but also to redouble care before its release.

Embrapa has announced in the process that the transgenic soybean Embrapa 5.1 interacts differently with each receiving genome. This can compromise biosecurity or biohazard of the product resulting from the deliberate release by CTNBio of the new cross-breeds. The commercial release of the Embrapa 5.1 event is the basis for the development of commercial varieties of bean. So its release implies the possibility that it will be used in conventional crosses with any other beans and that from this point CTNBio believes the beans will no longer require any safety evaluations because they will be considered the products of conventional breeding… [? - em toda "Terra Brazilis"]

Is it obscurantism to opt for further studies to clarify the doubts, or is it rather scientific blindness to disregard the facts?


José Maria Gusman Ferraz is a member of CTNBio, a retired researcher at Embrapa, a professor of agroecology at UFSCAR, guest researcher at the Laboratory of Ecological Engineering at Unicamp and Director of the Association of Agroecology.