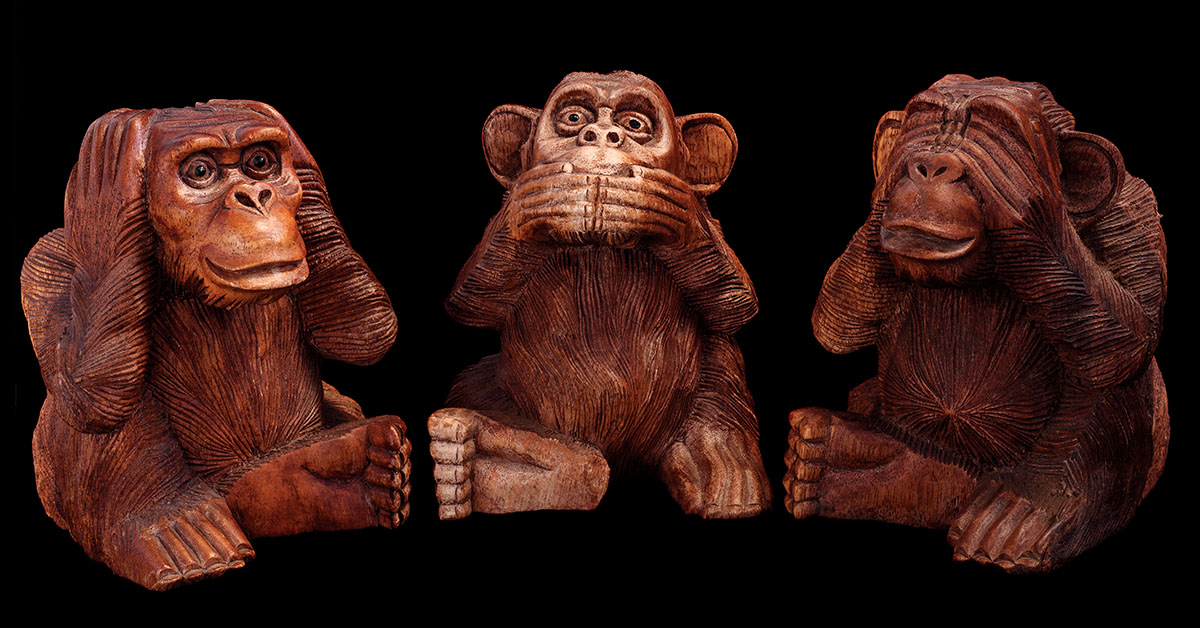 EPA's failure to evaluate pesticide formulations that people are exposed to is admission that it is powerless to protect public health. Report: Claire Robinson

Ingredients labelled in the US as "inactive" or "inert" in commercial pesticide formulas are poisoning human and animal consumers and the environment, but the US Environmental Protection Agency (EPA) has rebuffed calls to examine their toxicity and risks, reports The Guardian.
Pesticides include herbicides, insecticides, fungicides, nematocides, and other chemicals designed to kill living organisms.

Agency rules do not require the EPA to account for supposedly "inactive" ingredients when it evaluates pesticide formula safety, despite the fact that industry labels dangerous substances like per- and polyfluoroalkyl substances (PFAS) as inert. A 2017 Center for Food Safety (CFS) legal petition asked the EPA to close the loophole, but the agency denied the request.
In its response, the EPA claimed too many pesticide formulas exist for the agency to check them all for safety. It also said the formula changes once a pesticide is sprayed and dispersed, so an evaluation of the entire product in its packaging would be misleading. Bill Freese, director at CFS, said, "The idea that we're not assessing the actual chemicals that farmers spray is kind of ridiculous."
Negligence by governments and regulators
London-based molecular geneticist Prof Michael Antoniou has conducted research for many years on glyphosate and its commercial formulations, such as Roundup. He commented, "Regarding the EPA's first excuse for not demanding testing of the complete formulations of pesticides – that there are too many formulations to test – the EPA and other regulatory agencies should start by demanding long-term safety testing of a representative formulation of any given pesticide. A good choice would be the one that's most commonly used in a region or country.

"Regarding the EPA's second excuse, that the formula changes once a pesticide is sprayed and dispersed, some elements might degrade, but not all. For example, POEA, which is banned in glyphosate-based herbicides in the EU but still widely used in the US in products such as RangerPro, is the most toxic co-formulant in glyphosate herbicides. It has been found in farm fields and water courses, showing that it is stable over extended periods of time and so poses major risks to the environment and the consumer. The EPA could also analyse foodstuffs for substances like POEA to see what consumers of pesticide-sprayed produce are actually exposed to.

"Also, cereal crops are sprayed with Roundup shortly before harvest, so not enough time is given to allow for significant breakdown or dissipation. Hence the high levels of glyphosate found in oats intended for human consumption. But no one is bothering to investigate the presence of the co-formulants in food to see what's there. To fail to look at these questions is negligence on the part of governments and their regulatory agencies and clearly puts public health and the environment at great risk."

While, unlike the EPA, EU regulators do not claim that pesticide co-formulants are inert, they ignore their long-term toxicity, as well as the toxicity of the complete pesticide formulations as sold and used, in their safety assessments.
Ignoring synergistic effects
The problem with ignoring the toxicity of the complete formulations is that exposure to two or more chemicals simultaneously, as in a pesticide formulation, can result in health effects far greater than those that might be expected from any one of the chemicals on its own. It has been shown, for instance, that the ability of the active ingredient in some pesticides to penetrate the skin of those exposed to it can be increased by other chemicals in the pesticide formulation. Similarly, studies show that glyphosate-based formulations can be more toxic than glyphosate alone, a point also noted by the International Agency for Research on Cancer (IARC) in its report stating that glyphosate is a probable human carcinogen.

Also, farmers sometimes spray more than one agrochemical together, in which case the synergistic effects are not just within one formulation but could be across two or more. In 2019, Monsanto/Bayer filed a petition with the USDA for determination of nonregulated status of a GM corn variety tolerant to five herbicides: glyphosate, glufosinate, dicamba, 2,4-D, and quizalofop. People and animals who eat this corn will ingest residues of this toxic mixture. Yet the EPA and other regulators around the world ignore the combined toxicity of such mixtures, instead focusing on the isolated declared "active" ingredient.
Admission of regulatory failure
In GMWatch's view, the US EPA's statements that it cannot evaluate the safety of pesticide formulations or know which pesticide toxins persist in the environment and in our food – and its apparent lack of interest in finding out – are an admission of total regulatory failure. It is clear that the EPA is scientifically and ethically redundant and does not have a role in a world that aims for improved public health and environmental sustainability. It should be replaced by legislation that forces and oversees the phase-out of toxic agrochemicals from farming, so that public exposure can be avoided.