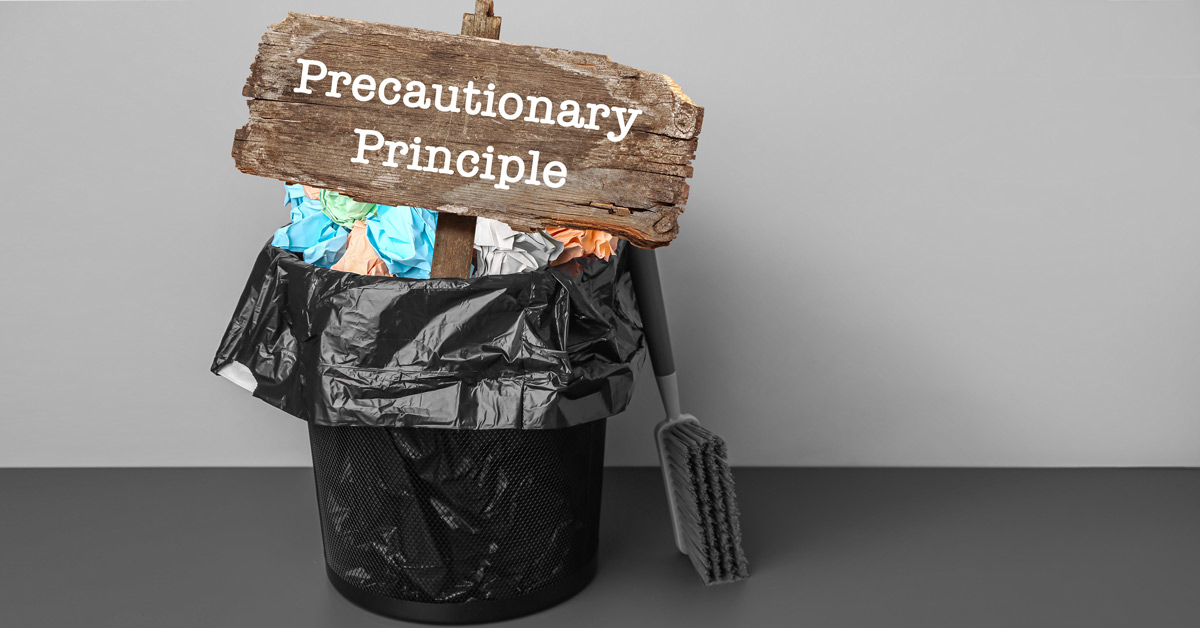 The European Network of Scientists for Social and Environmental Responsibility dissects the Commission's GMO deregulation plan. Report: Claire Robinson

The EU Commission's proposal to weaken regulations around new GM plants is "scientifically unacceptable, removes the provisions of the precautionary principle and puts the public and environment at risk", according to an analysis by the European Network of Scientists for Social and Environmental Responsibility (ENSSER).
ENSSER summarises the problems with the Commission's proposal: "Critical scientific expertise and its supporting scientific evidence was completely ignored. The proposal follows exclusively the guidance and assertions of the public and private biotechnology sector – and is therefore to be classified as one-sided."
ENSSER's analysis looks at the criteria that a new GM plant ("new genomics techniques" or NGT plant) has to meet in order to be declared (in the Commission's view) "equivalent" to a conventional plant and thereby not to require safety assessments, traceability and GMO labelling.
The Commission claims that "An NGT plant is considered equivalent to conventional plants when it differs from the recipient/parental plant by no more than 20 genetic modifications" of certain types, including substitution or insertion of nucleotides. Any number of nucleotides can be deleted or a sequence of any number of nucleotides can be inverted (turned around), with the resulting modification being apparently counted as just one of the allowed 20.
ENSSER explains that this paragraph allows for 20 genetic modifications in a plant to still be regarded as equivalent and without safety test requirements. It says of the Commission's figure of 20: "This is an arbitrary and (almost) random choice of a number of what would constitute 'equivalence' without any evidence and data showing why 19 (or 1 for that matter) would be fine and safe, but 21 would not."
ENSSER points out, "It is well known that it is not the size of a mutation (modification/injury) that matters, but the change itself that matters and that gives rise to risks through altered functional processes in the GM organisms."
ENSSER says, "The notion that 'small' DNA changes come with small or no risks is at odds with scientific evidence and reasoning. It is exactly because small changes can easily achieve the disruption of whole genes and impact whole functional pathways that this genome editing technology is being put forward as a tool in the first place."
Wide scope for interpretation
ENSSER notes that there is wide scope for interpretation of the Commission's "20 genetic modifications" paragraph: either "a) there are 20 different interventions allowed, meaning 20 different targets within the genome; or: b) all actual modifications are added up and must not exceed 20. If, for example, a plant is tetraploid (the cells contain four sets of chromosomes), then a sum of 20 modifications would allow for 5 different events of modifications, i.e. at 5 different target sites. This could indeed already result in a very complex and deeply altered organism, e.g. altered metabolic pathways and modulated by their respective genomic and environmental context" – yet under the Commission's proposal, it could still be called "equivalent" to a conventional plant.
Weasel words
ENSSER draws attention to the Commission's weasel words, "considered equivalent", rather than "are equivalent". It says, "This of course is a legal definition illustrating the political negotiation process, not a scientific definition. It is a return to the concept of 'substantial equivalence' used in the first EU GMO legislation of the 1990s and discarded in the later, i.e. current, legislation as an unscientific and unreliable concept. This lack of scientific grounding and evidence is most notably depicted in the arbitrariness of numbers of modifications or base-pair insertions/substitutions allowed to count as 'equivalent', with equivalence clearly not being equitable with safety."
"Breeders' gene pool"
In addition, ENSSER notes the problems with the Commission's very broad definition of the term "breeders' gene pool". The Commission defines this term as the "total genetic information available in one species and other taxonomic species with which it can be cross-bred, including by using advanced techniques such as embryo rescue, induced polyploidy and bridge crosses".
ENSSER says this definition allows GMO developers to introduce genetic material from very different and even fully unrelated species, while arguing that these sequences are part of the "breeders' gene pool" and thus the resulting GM plant can be treated as equivalent to a conventional plant. The term as defined by the Commission encompasses anything that can be transferred using modern advanced techniques, such as embryo rescue, bridge crosses and induced polyploidy). Once a DNA sequence has been constructed, even via one or more of these extreme techniques, this sequence now becomes part of the dubiously defined "breeders' gene pool", and the insertion of such a sequence into a new recipient would count as only one of the 20 allowed genetic modifications.
Such a GM plant could significantly differ genetically and compositionally from a conventional plant, but it would be termed "equivalent" to a conventional plant and escape any kind of regulatory oversight.
Blank cheque for unintended mutations
As for unintended mutations – a major problem in gene-edited crops and animals – the Commission includes provisions that allow them to be completely overlooked by regulators.
ENSSER explains: "Unintended modifications that are all well documented in the scientific literature and, thus, widely known to occur throughout the genome due to the various processes of genetic modifications (such as transformation processes involved in the insertion of the transgene for CRISPR/Cas DNA cutters) are explicitly excluded from any requirements for detection and analysis. They have become invisible to the regulatory process, despite their known high risk potential.
"Unintentional modifications such as deletions [of DNA], inversions [turning around of DNA sections], translocations, duplications, scramblings, etc. at or next to the target [edit] site are being legalised as part of the exempted modification method, and, again, irrespective of their known risks and consequences."
Intentional inversions of any size near the target edit site can also be present in the GMO without triggering a risk assessment. Once an intentional inversion exists, ENSSER says it will become part of the "breeders' gene pool" and can be included at the discretion of anybody with no responsibility for its consequences.
ENSSER warns, "There is no scientific basis to declare or document with peer-reviewed factual evidence that this does not bear serious risks, as inversions within a gene can, for example, suddenly disrupt or change the run of the sequence, giving rise to new RNA and potentially new proteins and again with nobody holding any responsibility and liability in case this change turns out detrimental."
Carte blanche for GMO developers
The Commission includes another clause (Annex I, "Criteria of equivalence of NGT plants to conventional plant", no. 5) that could enable a GM plant with any targeted genetic modification of any size to be treated as "equivalent" to a conventional plant, provided the resulting DNA sequences already occur in a species from the "breeders' gene pool".
ENSSER comments that this provision ensures that whatever else might occur in future or has not been explicitly mentioned in the Commission's proposal as an "equivalence" criteria can be claimed as "equivalent" and as not requiring any further analysis or risk assessment: "This point includes the whole spectrum of possible accidental and unintentional mutations/modifications that occur near or at target sites, from deletions to duplications to scrambling and inversions."
ENSSER says it also ensures that once genes or gene sequences have been genetically modified either via the 20 nucleotide insertion or substitution rule, or any size of deletion at any target site, such modified genes can now be considered as part of the "breeders' gene pool" and can be combined with any number of other such altered traits. ENSSER explains, "This enables a continuous development of new DNA sequences with unproven and undocumented claims of both benefit and safety, allowing for the building up of [GMO] promoters, signal sequences, short genes, etc. ad libitum."
ENSSER calls this clause "the carte blanche to cover for any as of yet not-invented and/or unintentional changes that do now or may still occur in the future and hence will escape notification, documentation, risk assessments, traceability and labelling under any circumstances. It might also be that there are techniques in the pipeline that will enable such modifications in an intentional manner with yet completely unknown consequences and side effects."
"Foreign" DNA
The Commission's proposal, ENSSER notes, assumes that it is solely "foreign" DNA that constitutes a safety problem and that gives rise to risks. But ENSSER points out: "The insertion of any DNA sequence, irrespective of its origin, has the power to alter regulatory and functional aspects of the plant."
"Serious abuse" will follow from deregulation
ENSSER says, "By excluding unintended effects on one hand and by artificially expanding and maximising the actual and conceptual 'breeders' gene pool' and legally minimising what is to be considered 'foreign' on the other hand, it leaves the scientific basis and the precautionary principle and the regulator's obligation of care gone with the wind...
"In conclusion, the Annex (with related definitions) is a serious departure from evidence-based science and risk assessment as well as from the precautionary principle. To exempt technologies and their applications from any risk assessments on the basis that they are new (including those that have not even been developed yet) is anti-scientific and reckless and does in no way comply with the obligations of governments and regulators to ensure safety for the people and the environment.
"New genetic modification technologies (and their applications) that have not been trialled and tested for years, including under real field conditions over years and systematically assessed for their impacts on health and environment should by definition not be exempted but rather strictly regulated and monitored.
"Serious abuse and unintentional misuse of CRISPR/Cas, which is easy to use and cheap for any lay person, will likely follow from this deregulation."
ENSSER gives a final warning that the organisms that are covered by these regulations are the whole spectrum of plants. While major annual crops are in the foreground of the discussions, the regulation will equally cover "all other plants genetically modified with the new techniques, including wild plants, forest trees, rare, indigenous crops, etc., with potentially severe impacts on environments, sustainability and health".
Meanwhile, in separate initiatives, environmental, consumer and farmer groups are calling upon MEPs and Member States to reject the Commission's proposal.