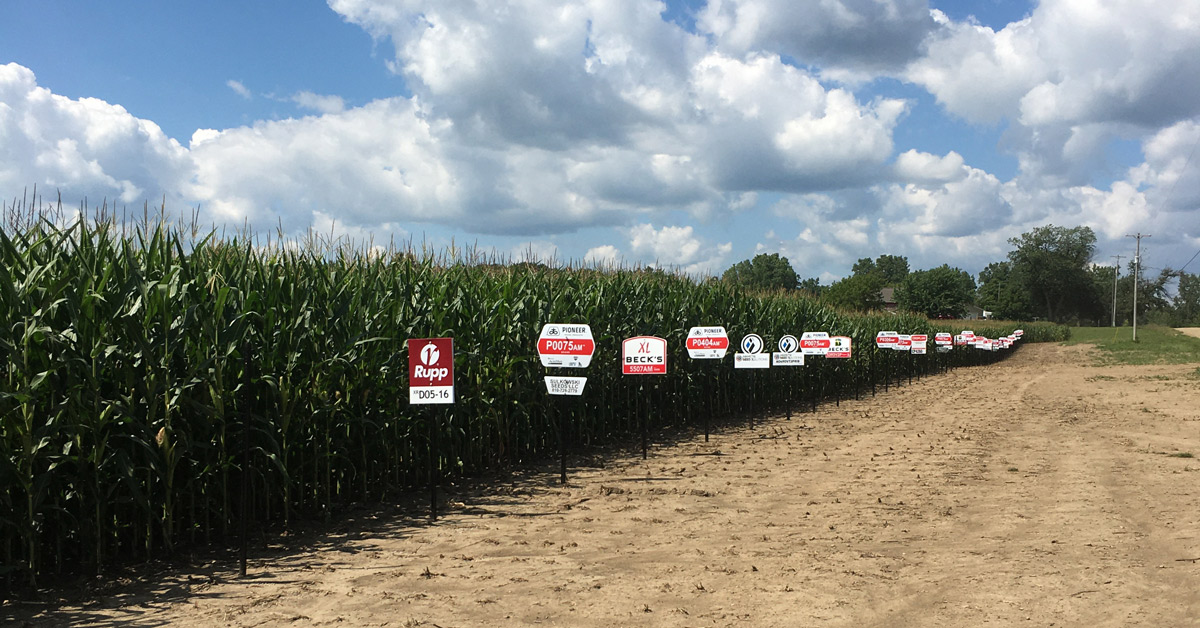 By Timothy Wise
I had just returned from an exhilarating, intellectually stimulating week in Mexico City when the news broke that the United States government had escalated its challenge to Mexico's restrictions on genetically modified (GM) corn to the level of a formal dispute under the US-Mexico-Canada trade agreement (USMCA).

"The United States has repeatedly conveyed its concerns that Mexico's biotechnology policies are not based on science and threaten to disrupt US exports to Mexico," US Trade Representative Katherine Tai said in a statement announcing the June 2 action.

Not based on science? I had just participated in an unprecedented series of public events organised by Mexico's national science agencies to explore and present that science. For five weeks, Mexican and international biologists, geneticists, pediatricians, agronomists, ecologists, medical doctors, veterinarians, soil scientists, oncologists and toxicologists presented research documenting the "risks and dangers" associated with GM corn and glyphosate-based herbicides, such as Monsanto's Roundup. Economists, lawyers and social scientists added their own expertise.

Speaker after speaker presented scientific research that showed risks from the combination of GM corn and its most commonly applied herbicide, including cancer, liver and kidney damage, and a range of diet-related ailments. Speaker after speaker documented the ways that weak US regulatory standards for new GM products fail to assess the risks of long-onset health impacts. The required three-month animal feeding studies, generally using rats, simply cannot predict such long-term diseases. Because the studies are generally carried out by the companies themselves, they rarely happen.

And speaker after speaker reminded the international audience that Mexicans have every reason to demand precaution, since they consume minimally processed corn in tortillas and other food preparations at levels far beyond what people in the US consume. Those products are the only ones in which Mexico's current presidential decree prohibits the use of GM corn.

While the US government demands that Mexico produce scientific proof of health impacts from specific GM corn varieties, Mexico rightly demands scientific evidence of the safety of long-term consumption of high levels of minimally processed corn. No such evidence exists because US regulators do not require it and the biotech industry is hellbent on defending the flawed regulatory notion that GM crop varieties are "substantially equivalent" to non-GM varieties. As my fellow panelist Rubens Nodari, a Brazilian geneticist, told a packed auditorium at the offices of CONAHCYT, the national science agency, on May 12, they are substantially not equivalent.

Indeed, as panelist Steven Druker pointed out, the 1992 ruling by the Food and Drug Administration to bypass its own precautionary mandate by not requiring risk assessments of new GM "events," as with other food additives, was the "foundational fraud" that opened the door to lightly regulated GM crops in the US.

As jarring as I found it to learn of the USTR escalation of the GM corn dispute on the heels of my immersion in the science, no one in Mexico seemed surprised by the action. Economy Minister Raquel Buenrostro has referred to the US position as "political", by which she means it is based less on economic damage from Mexico's restrictions than on the ideological commitment to defending pro-GMO US science and regulation from any challenge.

But I found it disheartening. Here was yet another challenge to Mexico's well-intentioned efforts to improve public health and the environment. By not even prohibiting imports of GM white corn, only its use in tortillas and related preparations, the government was taking the least trade-distorting measure available, just as USMCA requires. By offering to suspend restrictions on GM corn in animal feed pending further study, it had exempted the vast majority of US corn exports from the measures.

The Mexican government had even offered to carry out joint scientific studies with the US of the risks associated with feeding GM corn to farm animals. It remains unclear whether the US will participate in that scientific working group.

Either way, Mexico continues to do the science. CONAHCYT director Elena Alvarez Buylla told me they had started long-term animal feeding studies using farm animals, not rats, with the goal of assessing the impacts of GM versus non-GM diets, over two years not three months. They will assess the animals themselves and the quality and safety of the meat, eggs, milk and other foods they produce.

One of the main reasons I was in Mexico was to present my new IATP report, Swimming Against the Tide: Mexico's quest for food sovereignty in the face of US agricultural dumping. The report details the negative impacts on Mexican farmers and on the government's efforts to reduce import dependence on cheap US corn, wheat and other staples. The report, which is now out in Spanish, garnered a lot of media attention in Mexico. Mexicans are well aware of the devastation caused by exponential post-NAFTA increases in US exports at prices below what the crops cost to produce. That is an unfair trade practice known as dumping.

The government's policies to stimulate domestic production of corn, wheat, rice, beans and milk are beginning to bear fruit. But corn prices recently tumbled to a three-year low, perhaps heralding a return to dumping-level prices. The government is taking direct action using the one program that can directly address unfair prices. It is paying higher prices to small and medium-scale corn growers in the hopes it can put market pressure on Mexico's big tortilla conglomerates to pay better prices to large-scale producers.

We will see if that strategy can pay off. And time will tell if Mexico can prevail in its USMCA dispute with the US, which Canada has now joined. Either way, US dumping and the challenge to Mexico's actions to keep GM corn out of its tortillas are assaults on Mexico's food sovereignty. As I wrote in my recent article for InterPress Service, the GM corn dispute is "only the latest in a decades-long US assault on Mexico's food sovereignty using the blunt instrument of a trade agreement that has inundated Mexico with cheap corn, wheat, and other staples, undermining Mexico's ability to produce its own food."

IATP will continue to follow these controversies on its webpage, "Food Sovereignty, Trade, and Mexico's GMO Corn Policies". To consult the science, visit the website of CIBIOGEM, Mexico's biosafety agency, to see publicly available annotated references to the science behind its policies.


This article was first published by IATP and is republished by GMWatch with the kind permission of the author.