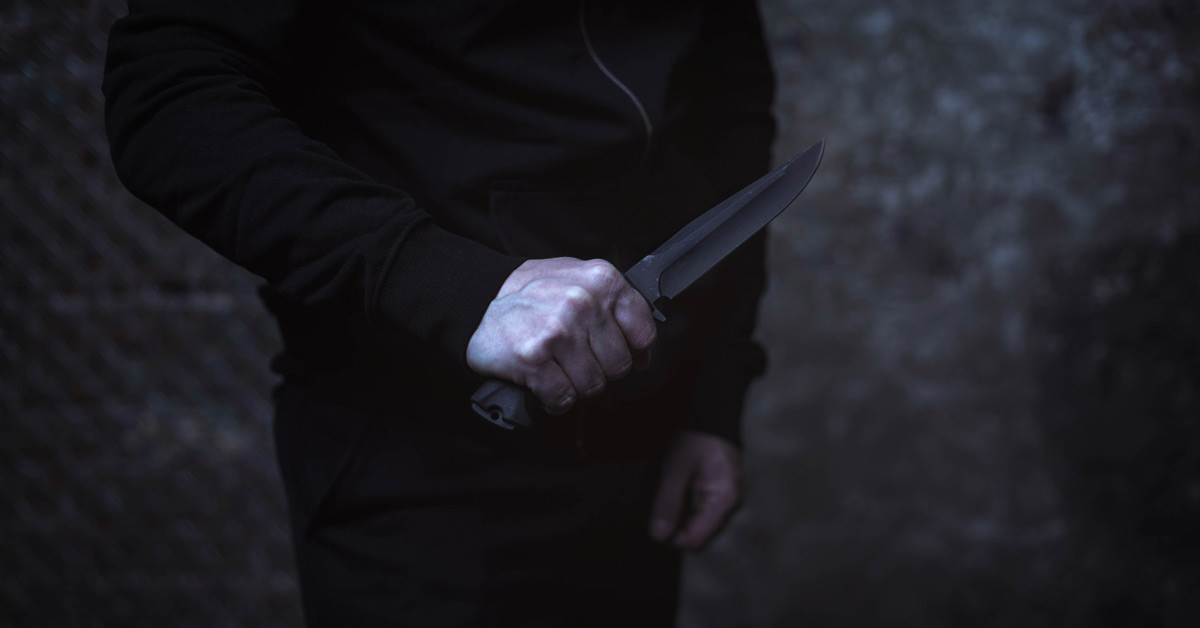 French farmer not the only one to face retaliation for challenging the pesticide industry. Report: Jonathan Matthews
"We are tired of hearing you and seeing your face on TV." That, as we recently reported, is what the hooded attackers said to Paul François while they held a knife to his throat. But the French farmer, who for a decade and a half successfully battled Monsanto in the courts, is far from alone in facing retaliation for publicly challenging the pesticide industry over the harms caused by their products.

Take, for instance, Benoît Biteau, an organic farmer and Member of the European Parliament who actively promotes an agricultural model that doesn't depend on synthetic pesticides. He says the violent attack on Paul François reminds him of attacks on his own farm. One of those attackers, "who'd fired twice at me, told me he was tired of seeing my face in the media".
Another organic farmer whose family's farm in southern France has suffered a series of attacks is Tristan Arlaud. In 2020 Tristan was hospitalised after intruders used "vast quantities of glyphosate" to try and "finish the farm off and us along with it", to quote Tristan's wife Oriane.

And it's not just in France that these kind of crimes are occurring.
Death threats
In the run-up to a 2021 referendum on phasing out synthetic pesticide use in Switzerland, five of the most prominent supporters of a "yes" vote received death threats. One of the five was placed under police protection while another cancelled all public appearances until after the referendum, saying the threats against him and his family had reached such frightening proportions that he had "a bad feeling when I leave my family and farm behind in the evening".

And it wasn't only the leading lights of the campaign that were targeted. Another supporter of a "yes" vote, Professor Edward Mitchell, who leads the Laboratory of Soil Biology at the University of Neuchâtel, reported that "Peasants supporting our initiative face pressure, threats, verbal and physical attacks, destruction, etc. It hurts to see these brave people attacked to the point of not daring to speak out. We are close to omerta!"
Murder
Things are no better on the other side of the Atlantic for farmers raising concerns about the impacts of the pesticide industry. In the US, Terry Fuller, an Arkansas farmer who has led efforts to impose state restrictions on when the volatile herbicide dicamba can be sprayed on crops engineered to tolerate it, has had three of his tractors badly vandalised and hundreds of bales of hay set alight, causing about $80,000 in damage. Understandably feeling threatened, Fuller has let it be known that he keeps two loaded guns in his office, while his twin brother Jerry, who helps run the family farm, says he now carries a pistol "everywhere I go". And who can blame him? In 2016, another Arkansas farmer, Mike Wallace, was shot to death in a dispute about the extensive dicamba-related crop damage his farm had suffered.  

His is not the only death. In Brazil, Syngenta was found guilty in 2018 of the murder of a landless workers' leader, Valmir "Keno" Mota de Oliveira, and the attempted murder of another rural worker, Isabel Nascimento de Souza, who were protesting against Syngenta's involvement in illegal GM crop research. Three other small-scale farmers were wounded in the same attack. 
Researchers under attack
Researchers too have been on the receiving end of threats and worse when their work has been problematic for industry. In Argentina, Professor Andres Carrasco, whose studies showed glyphosate caused malformations in embryos, only narrowly escaped the violent attackers who left one of his companions unconscious and another partially paralysed, according to Amnesty International.
 
In Mexico, University of California, Berkeley researcher Dr Ignacio Chapela was taken to an empty office building where a senior government official told him he should drop his research into GMO contamination of native Mexican maize. When Dr Chapela failed to acquiesce: "He makes reference to knowing my family and ways he can access my family. It was very cheap. I was scared. I felt intimidated and I felt threatened for sure."

Another UC Berkeley professor, Dr Tyrone Hayes, whose research on the impact on frogs of the herbicide atrazine showed it to be a potent endocrine disruptor, also faced a campaign aimed not just at discrediting his research, but at intimidating him. Professor Hayes says a named Syngenta scientist repeatedly threatened to "have me lynched" and on one occasion "threatened my wife and daughter with sexual violence".
Official apathy and involvement
Almost as disturbing as the threats and assaults is the impunity with which the perpetrators often appear to act. When, for example, Tyrone Hayes turned to legal counsel at his university for help in protecting his academic freedom from Syngenta's onslaught, he says UC Berkeley's lawyer told him, "Well, I represent the university, and I protect the university from liability. You're kind of on your own."
And according to Amnesty International, not only were the Argentine police slow and unmotivated to respond when Professor Carrasco and his companions came under violent assault, but witnesses said they recognised local officials among the attackers.

Ignacio Chapela says that it was a senior Mexican government official, the then Biosafety Commissioner, who made the threats against his family. Chapela also received a letter from an Under-Secretary in the Ministry of Agriculture warning him that the Mexican government would "take the measures it deems necessary to recuperate any damages to agriculture or the economy in general" that resulted from the publication of his research. Chapela says he was not surprised to receive this threatening letter, as some of the officials "are just working as spokespeople for DuPont, Syngenta and Monsanto".
Sense of impunity
Back in France, the attack that hospitalised the organic farmer Tristan Arlaud was only the most serious in a sequence of criminal acts over the previous five years that included deliberate flooding of the Arlauds' fields, cattle being let loose onto their crops, and demolition of the stalls where they sold their organic produce. In each case, the Arlauds filed a complaint with the local gendarmes but no prosecutions ever followed, even though in some cases the couple had photos of the alleged culprits who, according to a report in The Telegraph, "made no secret they were responsible".

After the pesticide attack that poisoned Tristan Arlaud, their customers encouraged the couple to bring in a lawyer because of the authorities' failure to act. "The sense of impunity on the part of the criminals must end. Justice can no longer ignore what is happening here," Armand Poulteau, a regular at the farm, told Libération.
Radio silence
The brutal attack on Paul François has been much too high profile to ignore. But despite an early report that the farmer had been given police protection, and many calls for the authorities to ensure his safety, Le Figaro has since reported that "a source close to the investigation" indicated that Paul François was "not the subject of police protection".

The lack of a robust response from Emmanuel Macron's government has also drawn criticism. The well-known economic and political journalist Salomé Saqué tweeted, "When environmental activists protest, Gérald Darmanin [France's Minister of the Interior] calls them 'eco-terrorists' and sends hundreds of police. But when the whistleblower who convicted Monsanto [of pesticide poisoning] is the victim of an extremely disturbing attack, there is radio silence."

A similar point was made in the National Assembly by the MP Loïc Prud'homme, who directly asked Gérald Darmanin, "Mr Minister, it took you less than three hours to call the demonstrators 'eco-terrorists', how many hours will it take you to label these pro-Monsanto fanatics – ready to do anything to silence whistleblowers – 'toxic-terrorists'?"
Brought to book?
The killings in Brazil and Arkansas might seem obvious exceptions to impunity, with Syngenta being found guilty of Keno's murder and the killer of Mike Wallace now serving a 24-year prison sentence. But it's worth noting that in Brazil, the case that was successfully brought against Syngenta was a civil one. The multinational never faced criminal prosecution and nor for that matter did Syngenta's security firm, which directly employed the armed guards who carried out the atrocity. This was after the investigation into the murderous attack dragged on for so long that it finally led to it being shelved completely after a judge ruled "the court could not convict the defendants because the crime had happened 10 years prior, so they could not be held criminally liable".

And in the Arkansas case, while Allan Curtis Jones, the man who emptied his semiautomatic into Mike Wallace, was successfully prosecuted for murder, the prosecutors did not focus at his trial on what led to the killing. The dispute, it will be remembered, was about the extensive damage – affecting almost half of Mike Wallace's soybean crop – caused by dicamba drift from neighbouring fields growing Monsanto's soybeans genetically engineered to tolerate the volatile herbicide.

It's this GMO-seed-and-chemical combination that has caused not just immense damage to crops and the wider environment, but stoked division in rural communities and pitted farmer against farmer, resulting at times in violence, and in this case murder. Yet this context and the corporations that are handsomely profiting from it were deliberately excluded from the case.
Rooted in violence
The companies behind the rollout of that profitable seed-and-chemical combination are Monsanto, now owned by Bayer, and BASF. Monsanto, of course, has become a byword for bullying, corporate control, and toxic products – think DDT, PCBs, 2,4,5-T, Lasso and Agent Orange, just for starters. And if Monsanto's record is dark, the less well known histories of BASF and Bayer are still darker.
Part of that darkness comes from agrochemicals all too often being associated with war. As Edmund Russell has argued, "Since World War I, the connections between pest control and war have been scientific, technological, institutional, and metaphorical." And post-World War II, government and industry deliberately colluded in turning weapons for waging war on human enemies into weapons for waging war on nature, as part of the large-scale industrialisation of agriculture that has proved so devastating to biodiversity.

So perhaps it's no surprise that this agribusiness mindset of full-on chemical assault – with environmental degradation and even human harm written off as mere collateral damage – should at times view dissenting rural workers and scientific researchers as little more than pests to be bludgeoned, particularly if they are persistent, outspoken, or seem to threaten powerful economic interests.
Unfortunately, the extraordinary degree of corporate capture that agribusiness has achieved over not just producers but ministers, officials, regulators, academic institutions, and in some places even the judiciary and/or the police, means that all too often those acting in the pesticide industry's interests continue to walk away unscathed from crimes of violence and intimidation.
Stakes getting higher
It seems very probable that what happened to Paul François is linked to the growing level of public disquiet over pesticide use in France. And clearly the death threats, bullying and intimidation during the Swiss referendum were directly linked to the proposals to phase out pesticides. Now, with even the European Commission proposing a 50% reduction in pesticide use by 2030 and the growing evidence that the biodiversity crisis is rapidly worsening, the stakes are only going to get higher.
The pesticide industry and its supporters are bound to see ever-increasing public pressure to limit the use of the industry's hugely profitable products as an existential threat. That means if we can't break the hold of these corporations and start holding the bullies to account, more whistleblowers are going to get hurt.