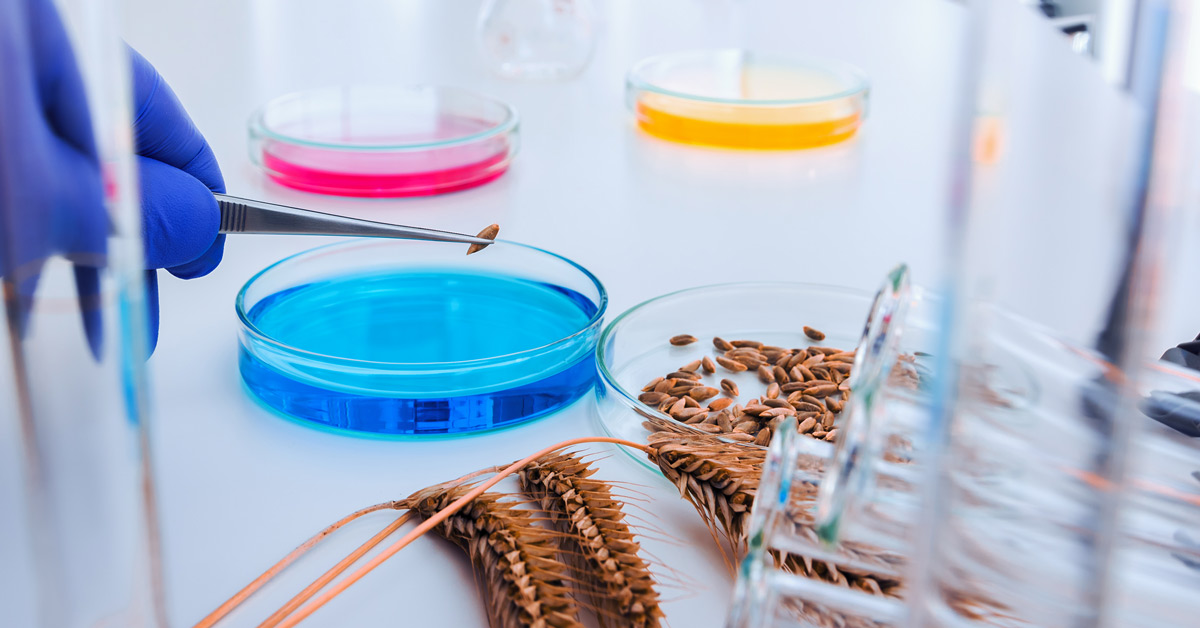 Bioceres, the Argentine Monsanto, continues its crusade to bring GMO wheat to market
Regulators have given the green light to the sale and use of GMO wheat in food in Australia and New Zealand. This is a significant milestone for Bioceres, the Argentine firm behind "HB4 wheat", which they claim is drought resistant, as well as being tolerant to the herbicides glyphosate and glufosinate.

Argentina originally approved this GMO wheat in 2020 but its cultivation was made conditional on the wheat's acceptance by Bolsonaro's Brazil, the main importer of Argentine wheat. That duly followed in 2021.

News of the Australian approval was hailed as "a huge advance" by Bioceres. But this advance is largely symbolic, aimed at winning further acceptance of GMO wheat growing in Argentina itself.

That's because the approval does not cover GMO wheat cultivation in Australia and New Zealand, only its food use. And the chances of Australia actually importing any of this GMO wheat are pretty slim given that Australia is a top grower and major international supplier of the grain. On top of that any Argentinian GMO wheat imported and used in food products in Australia or New Zealand would have to be identified as GMO on the label, and given the level of consumer resistance to GMO wheat that seems unlikely to happen any time soon.

What this approval is really about is signalling acceptance of the GMO wheat to Bioceres' customers in Argentina and so encouraging its wider cultivation there. That's why, while Bioceres was expressing its "immense joy" at the Australian approval, other Argentinians were less delighted. "More agrotoxic rains are coming for the fumigated villages", responded the writer and journalist Patricio Eleisegui, author of the books Envenenados (The Poisoned Ones) and Agrotoxico (Agrotoxic) about the massive damage rural communities in Argentina have suffered due to the GMO/toxic model of agriculture.

Amalia Leguizamón, Associate Professor of Sociology at Tulane University, has also written about the "tremendous social and ecological harm" caused by the adoption of GMO crops in her book, Seeds of Power: Environmental Injustice and Genetically Modified Soybeans in Argentina: "Violence against peasant and indigenous communities is escalating. The health hazards of agrochemical exposure are also on the rise. Across rural towns, Argentine doctors have documented increasing occurrences of leukemia, cancer, miscarriages and malformations in newborns."

This explosion in disease coincides with the explosion in glyphosate use. Eleisegui points out that in 1991 Argentina used under a million litres of glyphosate a year but with the introduction of GMO crops within a decade it had reached 60 million litres, and the current figure is a massive 320 million litres a year. That's why when he talks about "agrotoxic rains" he means it literally. Agrochemicals have been detected in local rainfall in Argentina at up to 20 times the level recorded in the United States, itself a mecca for pesticides, he writes. And studies have shown that, "In just one average rainfall event, the amount of herbicide entering the Tercero River is equivalent to having 1 person every 40 meters along its river basin pour 1 litre of glyphosate into its flow."

The concern now is that Bioceres is creating a situation in which the terrible problems being generated in Argentina by the largescale cultivation of glyphosate-tolerant GMO soya and maize, and to a lesser extent cotton, will now additionally be driven by another major crop engineered to tolerate not just glyphosate but glufosinate – a herbicide banned in the European Union. Bioceres is also trying to get an HB4 glufosinate-tolerant maize approved as well.

And, of course, on top of the impact of that on rural communities and their water supplies, the GMO wheat itself will be flowing not into animal feed, like GMO soya and maize largely does, but into bread and other food products that are directly eaten by Argentinians.

On 21 May Argentinians will be taking to the streets once again in Buenos Aires (details here) to protest against the GMO/toxic model of agriculture being inflicted on their country, including GMO wheat. You can read more about the background to the Argentinian protests here and anyone wanting to support the protesters financially can do so directly here (any contributions should be made via that link and not via GMWatch, as we're also fundraising at the moment and need to avoid any confusion).