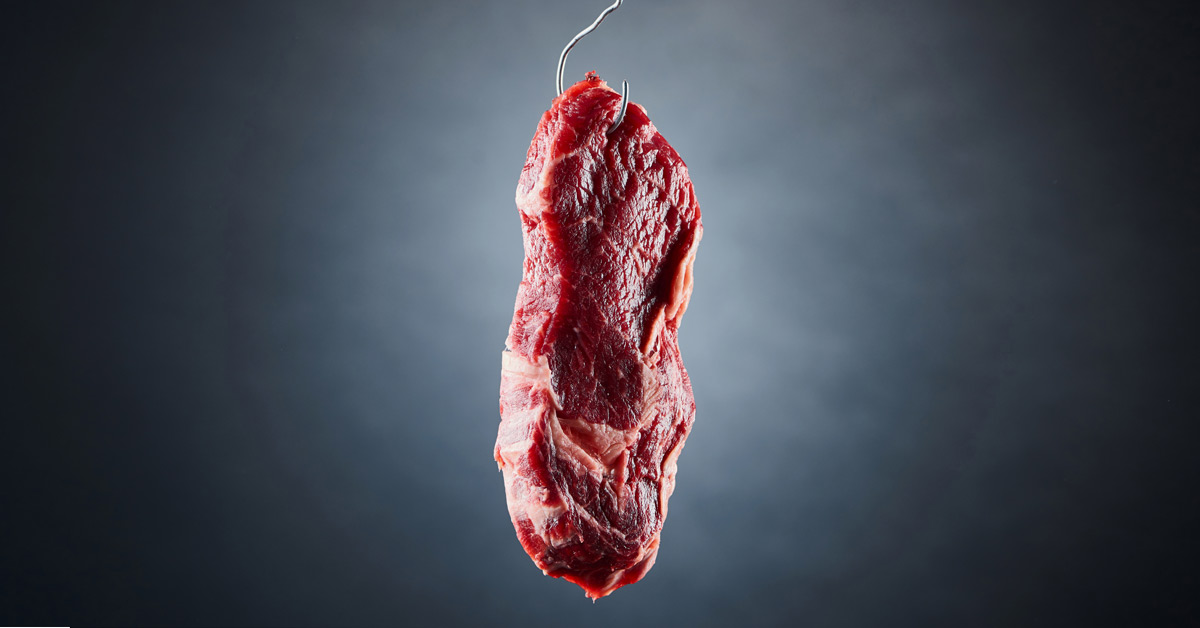 CRISPR gene editing creates a "mess" in the cattle's cellular makeup, but the FDA thinks it doesn't matter. Report: Claire Robinson

US regulators at the Food and Drug Administration (FDA) have cleared the way for the sale of beef from gene-edited "slick-haired" cattle after the Food and Drug Administration (FDA) concluded the animals do not raise any safety concerns.

However, there seem to be many problems in the genetic makeup of these cattle arising from the gene editing process, which the FDA has dismissed. And the greatest mystery is, given the wide availability of different breeds of high-performing naturally bred slick-haired cattle, why anyone bothered to develop a gene-edited version.

The FDA shortened and simplified its usual regulatory oversight process because it deemed that the intentional genomic alteration (IGA) that the cattle were subjected to was "low risk".

The agency conducted a "risk-based review" of the developer's data, in which it concluded that the product "is low risk enough that it is not an FDA enforcement priority". This waiver is called an "enforcement discretion" and is issued on a case-by-case basis.
FDA keen to show it's business-friendly
The FDA appears to have caved in to political pressure to show GMO developers that its regulatory processes won't slow up the commercialisation of gene-edited animals and foods. Steven M. Solomon, director of the FDA's Center for Veterinary Medicine, sounded more like a pro-GMO lobbyist than a guardian of public and environmental health when he said that the agency's decision on the gene-edited cattle "demonstrates our ability to identify low-risk IGAs that don't raise concerns about safety, when used for food production. We expect that our decision will encourage other developers to bring animal biotechnology products forward for the FDA's risk determination in this rapidly developing field, paving the way for animals containing low-risk IGAs to more efficiently reach the marketplace."

According to a report in the Los Angeles Times, the FDA said the GM beef could reach the market in as little as two years.

The cattle, developed by Acceligen, a subsidiary of Recombinetics, are the third genetically engineered animals to be permitted for human consumption in the US, after salmon and pigs.

The cattle had their genes altered with the CRISPR gene-editing tool to have short, slick coats that are intended to let them more easily withstand hot weather. The hope is that cattle that are not stressed by heat might put on weight more easily, making for more efficient meat production.

Acceligen told the FDA in its application that "The IGA contained in PRLR-SLICK cattle is the equivalent to naturally occurring mutations that occur in conventionally raised cattle with a history of safe use as a source of human food. These mutations result in the same short, slick haircoat seen in cattle with the IGA, and people have safely eaten food products derived from cattle with the slick haircoat for years."
Unintended changes from gene editing
In reality, of course, gene editing creates many unintended mutations (genetic damage) of a type and number that are highly unlikely to happen through conventional breeding – meaning that if you look properly, gene-edited slick-hair cattle will not be the same as conventionally bred ones.

So it's no surprise that the FDA noted, "Both Acceligen's and FDA's analyses of the genomic data found evidence of unintended mutations in the genomic sequences of the founder calves."

The FDA dismissed these mutations as unimportant: "Based on the types of unintended alterations identified and available information about their genomic locations, they are not expected to result in changes to protein expression. Based on the molecular characterization and animal health data, FDA concluded that they do not pose any safety concerns for the PRLR-SLICK cattle or for people who consume food products derived from these cattle."

However, the FDA's "expectations" of safety are not proof of safety. Molecular geneticist Dr Michael Antoniou commented, "At a bare minimum, Acceligen should have carried out gene expression profiling to see what unintended changes in gene function could have resulted from the gene editing. These could cause health problems for the animals over the long term. It should also have done a proteomics analysis to check that protein expression has not changed. If it has, it could result in meat from the cattle proving unexpectedly allergenic."

Dr Antoniou cautioned that while Acceligen and the FDA did whole genome sequencing of the edited calves, they do not specify whether it was just the standard short-read or the more comprehensive long-read sequencing. If they didn't use long-read sequencing, they could easily have missed unintended large genomic rearrangements, as other scientists have warned.
A CRISPR-induced "mess"
In addition, according to the FDA, the cattle containing the edits were "mosaic", meaning the animals' cellular makeup was a mixture of cells that were either gene-edited or unedited. In addition, those cells that did carry the gene-editing event could possess different gene variants in different cells or tissues of the cattle. The FDA points out the implications of mosaicism in these cattle: "Acceligen included a disclaimer in the product label to describe that PRLR-SLICK cattle may have 2 or more genetically different sets of cells and, as a result, first-generation progeny may not all inherit the slick phenotype."

Dr Antoniou described this situation as "a mess". He said, "It raises the question of which edits are present in the germ reproductive cells of the edited calves. Presumably, some cells might have the desired edit and some might not. And which unintended edits are present in a correctly edited and unedited germ reproductive cell? It is crucial to have information about intended and unintended editing events in germ reproductive cells, as it is this genetic material that will be passed on when breeding on from the founder edited calves."

Dr Antoniou added, "The fact that the edited calves are mosaic in their general body tissues for the editing event implies that they will be germline mosaic too, meaning their progeny may not inherit the desired slick-coated trait. So the question is, how easily will they breed on, and will the result be as intended? These are open questions; maybe they will have low germ cell mosaicism and all will be fine. On the other hand, maybe not!

"This is the nightmare scenario all transgenic and gene-edited animal developers face. They detect the transgene or gene edit in the animal's body tissues but find they cannot breed it on as the germline is highly mosaic and lacks the transgene or editing event. So the founder transgenic or gene-edited animal becomes a dead end."

Dr Antoniou said that the developers' choice to use embryo manipulation rather than cloning for generating the edited calves had exacerbated the problems: "You simply do not have enough control of outcomes when you go down an embryo manipulation rather than cloning route. You're not fully in control with cloning either, but trying to directly gene manipulate fertilised eggs/early embryos is far more hit-and-miss."
Non-GMO slick-haired cattle exist in abundance
We at GMWatch find it hard to understand why Acceligen rushed to gene edit cattle for the slick hair trait when conventionally bred, non-GMO slick-haired and heat-tolerant cattle have long existed. There's plenty of choice, too – for example, Senepol and Criollo Limonero cattle, as well as Holstein crosses, all of which thrive in hot climates.

Scientists have exploited their knowledge of the Senepol cattle genome to identify gene variants that confer the slick hair trait. Work such as this has enabled Acceligen to copy (some might say "steal") a gene variant possessed by the conventionally bred cattle in designing its gene-edited cattle.

So why the Acceligen PRLR-SLICK cattle? There is only one possible answer – patents. GMOs can be patented – something that is much harder or impossible for conventionally bred animals.

But patents can only be obtained on a product that involves an inventive step. If gene-edited slick-hair cattle really are the same as conventionally bred ones (to us, it is clear that they are not, but Acceligen and the FDA have argued otherwise), it seems that the patents on them could be invalid. This would need to be tested in law. 
GMO boosters not happy
While the public may justifiably see the FDA's regulatory decision on the gene-edited cattle as something between a rubber stamp and a leap of faith, GMO boosters are not happy. Former Monsanto scientist and developer of failed gene-edited GM cattle Alison Van Eenennaam has set out in detail her concerns – which focus on the time and expense that academic researchers must spend in gathering the data for submission to the regulator.

Oddly though, she makes no mention of how FDA scientists spotted a major screwup in the DNA of her and Recombinetics' gene-edited hornless cattle (not the same cattle as the FDA just ruled on) – a screwup that both she and the company had failed to notice. Another experiment that Van Eenennaam was closely involved with, this time with gene-edited cattle engineered to make them give birth to only male calves, was a total failure. Although the single calf that resulted was male, this was not as a result of the gene editing – which therefore didn't work. Moreover, components of the gene-editing tool (the so called repair template DNA) was inserted in multiple copies along with its antibiotic resistance genes into the genome of the calf, which is obviously not a good thing!

Such examples make it crystal clear that the most stringent GMO regulations must be applied to gene editing, including when applied to animals – contrary to moves by the UK government and the EU Commission's health department DG SANTE to weaken the rules around the technology. And as research to develop GMO animals appears already to have resulted in inadvertent "escapes" into the food supply, the rules must apply to academic researchers as well.