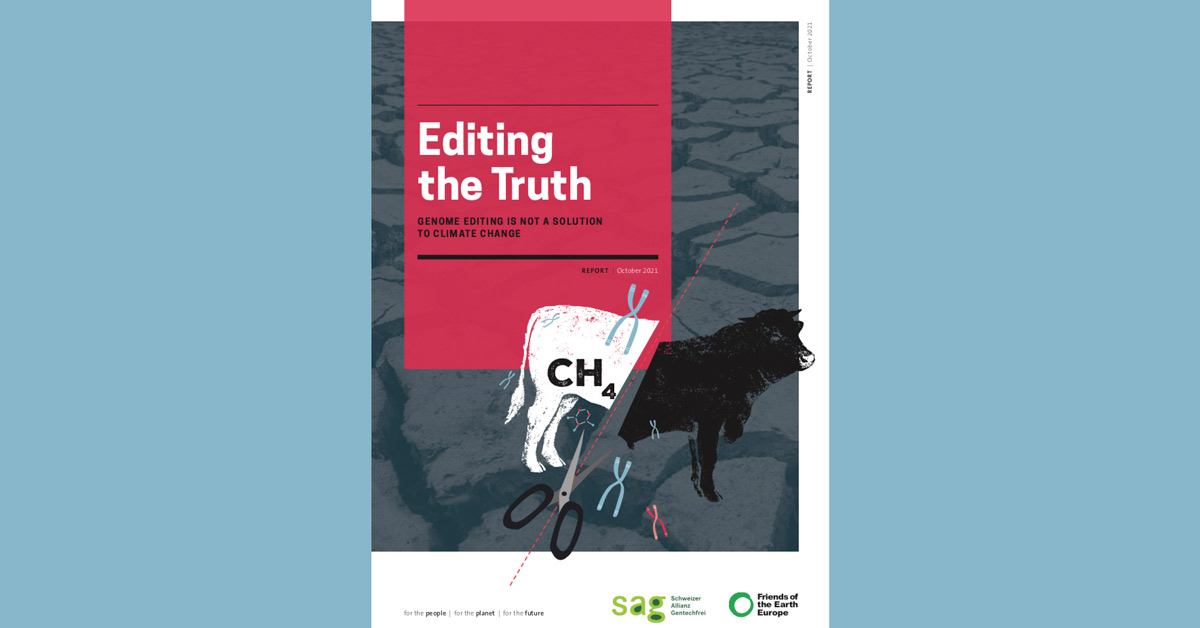 Take quick and easy action – your food future depends on it!
Friends of the Earth Europe has published a package – a report, briefing, and short video – about the hyped claims that the new generation of genetically modified organisms are needed to fight the climate crisis.

The report, called "Editing the truth: Genome editing is not a solution to climate change", is both scientifically rigorous and highly accessible (and interesting) for the layperson.

The recent IPCC report left no room for doubt that the climate crisis is here now. Looking to gene technology for magical innovations that may or may not be developed in the future wastes time that we don't have and just raises more questions and risks than it resolves.

Please share the video widely on Twitter and Facebook.

Please also spread the news about the public consultation on the Inception Impact Assessment laying out the Commission's plans to deregulate gene editing (you can take quick and easy action here wherever you are in the world, whether within or outside the EU).

The efforts to develop these false solutions are diverting the conversation away from the huge climate-destroying "elephants in the room" – intensive agriculture and unsustainable mass production and consumption. An industry based on driving demand for environmentally damaging products can never be sustainable no matter how many genes are edited or cows are "optimised".

We don't know the long-term impact of modifying genes of plants and animals through technologies like CRISPR. We don't know when or if the technologies promised by biotech corporations will be ready or scaleable. We don't know how genetically modified crops cope in different weather and soil conditions.

The EU Commission must take action, quickly, to support the real solutions and secure sustainable food and a liveable future.


Postscript:
A statement from the Campaign to Stop GE Trees shows that genetically engineered trees are not a solution to climate change – in French, English, Spanish and Portuguese.