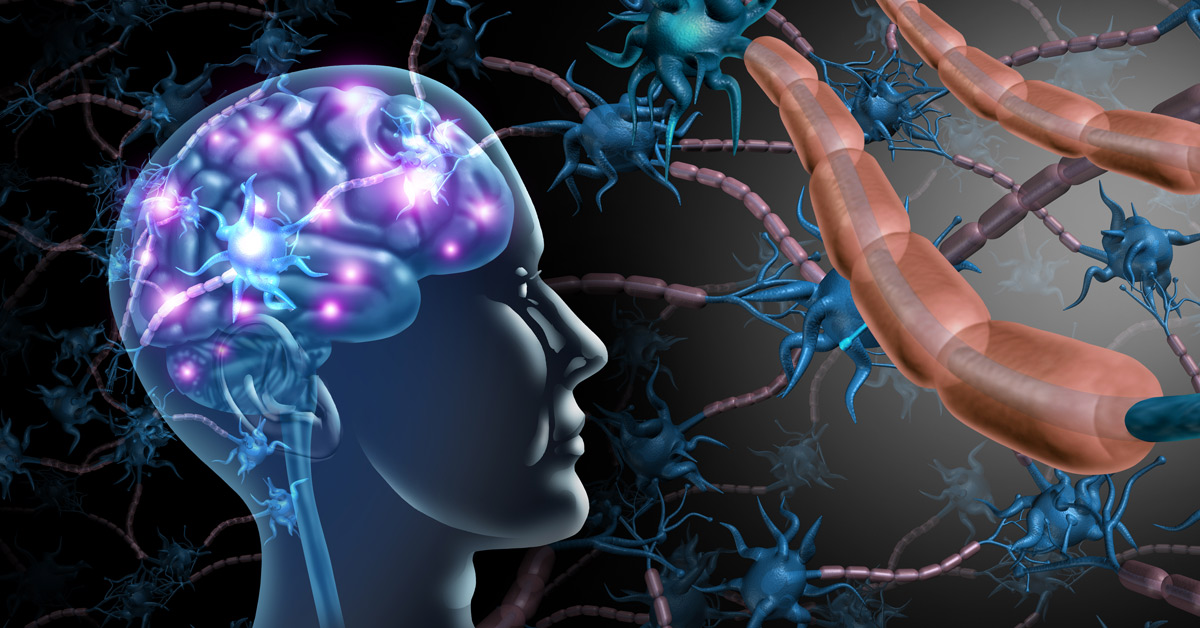 New paper points to link between hormone and nerve damage. Report: Claire Robinson
Endocrine (hormone) disrupting chemicals also disrupt the nervous system, according to a new open access scientific paper published in Toxicology Reports by Prof Gilles-Eric Séralini and Gerald Jungers.

The World Health Organisation lists 177 compounds as endocrine disruptors. Many are pesticides and plasticisers. The authors of the new paper reviewed 439 scientific references on these substances. They found that 100% of all these products also disturb the nervous system – 20% of them through the thyroid and 80% via other mechanisms.

Among the nervous system effects found in humans are autism, depression, bipolar disorder, and degenerative neurological conditions. Comparable effects are found in animals, including birds, fish, and mammals.

At non-lethal doses, these substances disrupt hormone receptors, cellular metabolism and respiration, and hormone transport, but they also act on neuroreceptors – the junctions between nerves, brain, enzymes, and DNA. The paper presents a novel concept – that endocrine disrupting chemicals (EDs) are also neurodisruptors (NDs).

The structures of these pollutants show similarities with components of petroleum. That's no surprise, according to the authors, as pesticides contain petroleum derivatives.
Adjuvants may harm the nervous system
The authors note that some ingredients added to pesticide formulations (adjuvants), such as POEA, have been recently found to be EDs, and there is some evidence that they may also have adverse effects on the nervous system.

POEA is present in some glyphosate herbicides as well as other pesticide formulations. The European Commission has recommended a ban on POEA in glyphosate herbicides, though it is still used in other pesticide formulations. It is commonly found in fields in the US where glyphosate-based herbicides are applied.

In a press release about the new paper, Prof Séralini said that these substances act like "sand in an engine or spam slowing down and then blocking computers". He therefore calls them "spams of life" that hasten its end and says that they can collectively be termed endocrine and nervous system disruptors (ENDs).
US EPA inaction
In the US, the Office of the Inspector General (OIG) for the US Environmental Protection Agency (EPA) has issued a damning report on the agency's failure to protect the population from endocrine disrupting pesticides (and other chemicals).

The OIG's summary statement says, "Without the required testing and an effective system of internal controls, the EPA cannot make measurable progress toward complying with statutory requirements or safeguarding human health and the environment against risks from endocrine-disrupting chemicals." As a result, according to the OIG, "we have yet to see EPA use endocrine disruption findings in pesticide registration decisions".
EU inaction
The picture in the EU is similar, with the Endocrine Society criticising the European Food Safety Authority (EFSA) for ignoring the science on EDs in chemicals risk assessments.

Pesticide Action Network said EFSA's approach was outdated and "decades-old". It commented, "The agency's actions amount to an ideology that minimises risks and ignores critical evidence by independent scientists in order to favour commercial interests."