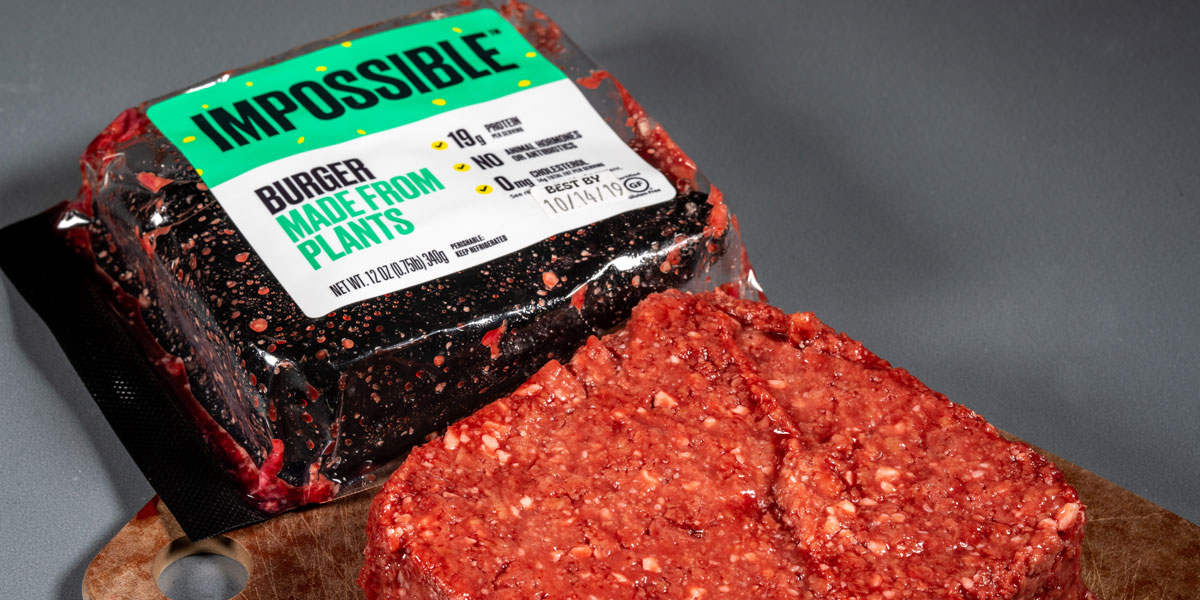 Soy leghemoglobin does not have a history of safe use in food
Impossible Foods, the US-based fake meat maker that uses genetically engineered ingredients, has already managed to steer its fake meat Impossible Burger products past regulators in several countries, most notably the US and Canada, though not without challenge.

And they have other countries in their sights, including Australia and New Zealand, where they hope to have a product on the market within the next two years.
 
The Australia/New Zealand food regulator FSANZ has already approved the processing aid - GM soy leghemoglobin (SLH) - that Impossible will add (at 0.8% so it isn't labelled) to make its product look and feel as though it is bleeding, like real meat.

Friends of the Earth (FoE) Australia and GeneEthics' objection to the FSANZ approval, submitted in 2020, is available here.

The submission points out that SLH does not have a history of safe use in food. SLH in its natural state exists in the roots of soybeans and has thus far never been an integral part of the human diet.

In addition, Impossible Foods' SLH is derived from a strain of GM Pichia pastoris yeast. Pichia pastoris does not have a history of safe use in food.

FSANZ has not assessed all the proteins potentially found in SLH for safety. FSANZ notes that not all batches of the soy leghemoglobin protein (LegH) expressed in Pichia pastoris "contained the same proteins, nor proteins at the same levels". FSANZ states that "The most common Pichia proteins present in the LegH Prep have been identified and characterised". Given that even trace amounts of protein have the potential to cause anaphylaxis, FoE/GeneEthics' submission says, "We consider it important that all the proteins produced be identified, characterised and compared with known allergens."

Furthermore, contrary to FSANZ's assertion that none of the 17 proteins that it assessed are significantly similar to known toxins or allergens, Impossible Foods' supporting documents (which for some reason have now been removed from FSANZ's website) state that a number of the proteins produced show similarities to known toxins and allergens.

Referring to an analysis written for GMOScience by GMWatch editor Claire Robinson and Dr Michael Antoniou, FoE and GeneEthics also point out that the short (28-day) rat feeding study that Impossible Foods commissioned on SLH showed worrying effects in the rats, including signs of inflammation or kidney disease and possible signs of anemia.

The European Food Safety Authority (EFSA) is currently reviewing a 2019 application from Impossible Foods for EU approval of GM yeast-derived SLH. If EFSA lends its support to this approval, Impossible Foods' GMO fake meat burger could be sold in the EU. GMWatch will, of course, oppose this move.