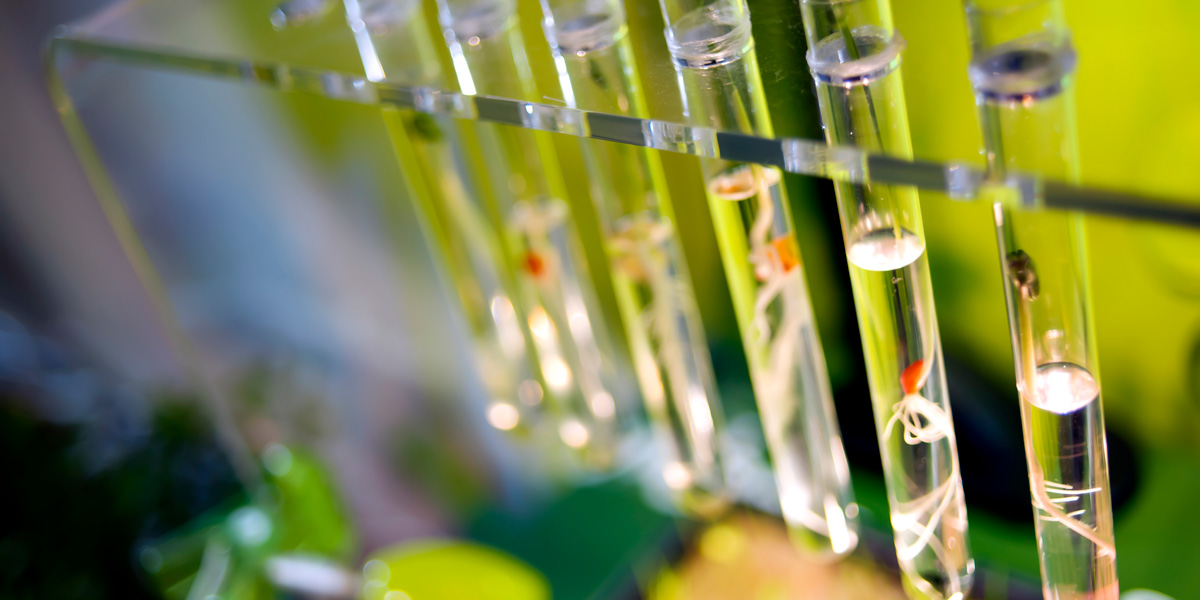 Statements reveal scientific ignorance
A German Green faction wants to de-regulate gene editing (see article below from Euractiv.com). Clearly they have no idea of the scientific problems that are constantly unfolding with gene editing technologies, in the form of unintended on-target and off-target effects. These are summarised here. In the case of gene-edited foods and crops, these genetic errors could lead to unexpected toxicity or allergenicity.
One Green MEP states that "The current regulation is very contradictory," on the grounds that that gene technologies such as CRISPR are used regularly in medical research but not for agriculture.
But it is dishonest and invalid to conflate the use of gene-editing technologies in the medical field with their use in agricultural biotech. In the medical field, all use of GMOs (including gene editing) must be "contained" – in other words, viable GMOs are not allowed to escape into the environment. And all medicines, GM or not, have to go through long and thorough safety tests before being allowed on the market – though we all know that even with those safeguards in place, much can still go wrong.
It's also the case that a sick person who decides to be treated with a medicine is first informed of the risks and chooses to accept them in return for better health ("informed consent").
Introducing gene-edited foods and crops into the food supply without safety checks or labelling – which is what those who are pushing for de-regulation of gene editing are pushing for – is another matter entirely. Such practices would involve no mandatory safety testing at all, would irreversibly contaminate the food supply and agricultural crops, and would also remove informed consent from farmers regarding which crops they grow and from consumers regarding what they eat.

The German Green faction should do their homework before speaking out on a topic on which they are clearly ignorant.
UPDATE 21 June: The German Green politician Renate Kuenast tweeted news of events that have taken place since the publication of the Euractiv article on 16 June. Last week, the German (on Tuesday 16 June) and European Parliament (on Wednesday 17 June) Green groups both decided to keep the Party's position in favour of regulation. Although a minority wanted a change, there were very clear majorities in favour of regulation.

This is a sensible position to maintain and one that is in line with the scientific evidence. But it doesn't change the fact that the small minority of Greens who dissented urgently need to get up to date with what the science is telling us rather than falling for industry spin.
A Google translation of the Greens' statement reaffirming the Party's position in favour of regulation is here.
---
German Green faction pushes for gene editing, overhaul of regulation
By Natasha Foote
EURACTIV.com, 16 Jun 2020 (updated: 17 Jun 2020)
https://www.euractiv.com/section/agriculture-food/news/german-green-faction-pushes-for-gene-editing-overhaul-of-regulation/
In an unprecedented move, a group of German Green MPs, including one EU lawmaker, have backed the use of gene editing technologies in a new paper, diverging from the party's general position and saying genetic engineering could play a key role in improving sustainability.
The paper, published last Wednesday (10 June), calls for a "modern' approach to regulation of genetic engineering.
In general, the Greens, as well as most environmental groups, have been vocally opposed to the use of genetic engineering technologies.
This paper is the first time that there has been such a dissenting position from within the party, although support for genome editing has been growing in recent years, notably among the younger Greens.
It states that gene-editing technology could have an important role to play in improving sustainability, highlighting that it offers opportunities "for a healthy planet and thus for the good of people and the environment".
As such, it maintains that it is their responsibility as an ecological-social party to evaluate the potential of such biotechnology for a sustainable and just society, both locally and globally.
"We can no longer ignore the need for action, but must also apply our strength of a balanced and careful technology assessment in dialogue with science to new genetic engineering in agriculture," the paper reads.
The paper draws parallels between applications of gene-editing technology in the health sector, saying that the use of this technology in this way demonstrates that there is "no such thing as good or bad genetic engineering," but that society should instead have the opportunity to "discuss and define areas of application based on risks and opportunities".
It also highlights concerns that the current regulation of genetically modified organisms "no longer corresponds to the current state of science" and works to promote monopoly structures in agriculture.
One of the authors of the paper was Green MEP Viola von Cramon-Taubadel, who told EURACTIV that momentum is building within the party for the technology and that the group that wrote the paper is working to gear the debate towards evidence and science-based politics rather than an "ideologically driven debates".
"The current regulation is very contradictory," she said, adding that the fact that gene technologies such as CRISPR are used regularly in medical research but not for agriculture is incoherent and needs to be fixed.
"This kind of overregulation is also an obstacle for SMEs – it's very bureaucratic, costly and inhibitive. As a consequence, it means that what we'll see is that in 10 years' time we will be outsourcing from the EU and EU farmers will be buying advanced seeds from elsewhere at a premium cost."
She added that this sentiment is echoed by many others in the party, but the issue was "difficult to talk about" and people were "hesitant to speak up", whereas she was in favour of an open debate.
Beat Späth, director of agricultural biotechnology for EuropaBio, welcomed the news, saying that it is "encouraging to see more progressive science-based voices speaking up within the German Green Party."
He added that genome editing "has the potential to effectively address many challenges that agriculture and wider society are facing today," and that he "looks forward to an open and factual policy dialogue on this topic."
In response to the paper, Martin Häusling, agriculture spokesman for the Greens/EFA in the European Parliament, and Harald Ebner, their spokesman for genetic engineering and bioeconomy policy, published a separate statement to reinforce the Greens' original position.
It stressed that the paper can "in no way speak of a rethink by the Greens as to how the precautionary principle and the 2018 European Court of Justice ruling should be followed," adding that "impulse papers are a contribution to the debate, but they do not change majority decisions".
The statement said that the majority of the Greens continue to demand strict regulation and labelling of new genetic engineering and the protection of freedom of choice for consumers and farmers.
EU food policy director at Greenpeace EU, Franziska Achterberg, concurred, saying that the organisation understands that this is a "minority position" within the German Greens.
She said that it is "quite unbelievable that anybody who defends high ecological and social standards" should be in favour of weakening EU GMO standards, adding that agrichemical corporations "stand to profit from the patents on GM technology and seeds, but it's not clear why anyone in the Greens would agree with them."
This push for gene editing comes in the context of a study from the European Commission to clarify the situation regarding the technology after the ECJ ruled that gene-edited organisms fall under the scope of the EU GMO directive.
[Edited by Zoran Radosavljevic]