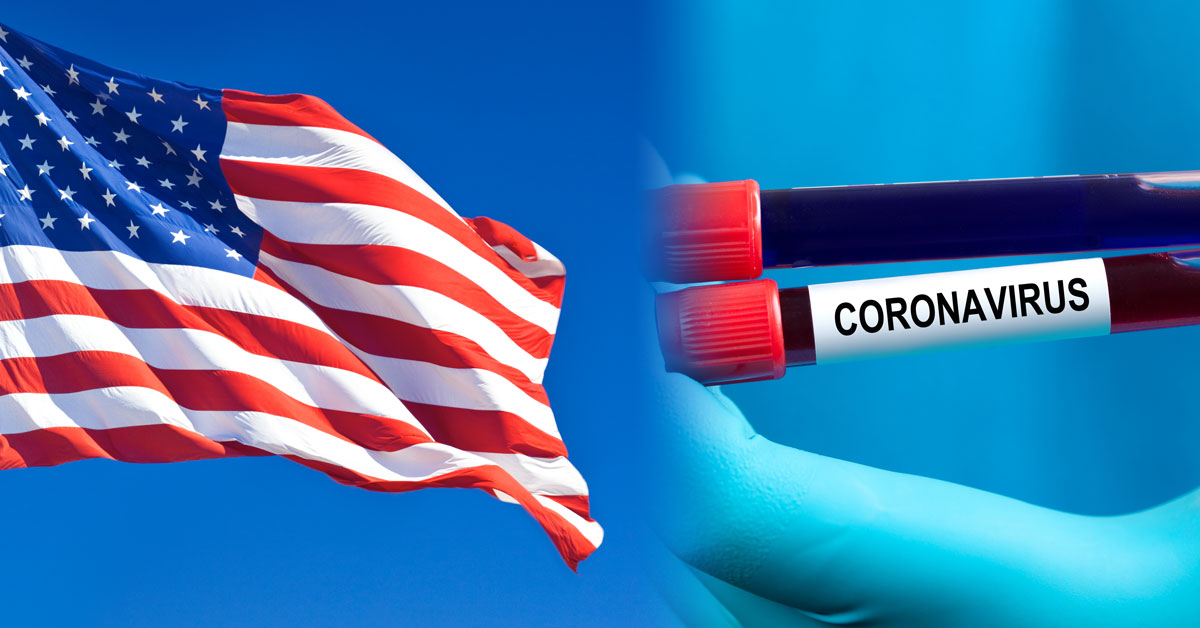 The US funded dangerous gain-of-function research on coronaviruses in China. Claire Robinson reports
Media coverage of the SARS-CoV-2 virus's origins is increasingly focusing on the possibility of an accidental escape from either of two laboratories in Wuhan, China: the Wuhan Center for Disease Control and Prevention (Wuhan CDC) and the Wuhan Institute of Virology (WIV). Both are known to have been working on the bat coronaviruses that are closely related to SARS-CoV-2. The first lab is about 280 metres from the Huanan "wet market" that was first fingered as the origin of the virus, while the second is about 10 kilometres away.

Bolstering the lab escape hypothesis in the eyes of the media is the news that the US Defense Intelligence Agency (DIA) has updated its assessment of the origin of the COVID-19 virus SARS-CoV-2 to reflect that it may have been accidentally released from a lab in Wuhan due to "unsafe laboratory practices".

But while many media outlets are whipping up fury over the alleged culpability of China, few are mentioning an uncomfortable fact: the dangerous research that could have led to the virus escaping was largely funded by the US. Furthermore, as we shall see, that funding itself had its roots in major safety lapses in US labs, involving deadly infectious diseases.

In 2019, with the backing of the US National Institute for Allergy and Infectious Diseases (NIAID), the National Institutes of Health committed $3.7 million over six years for research that included "gain-of-function" work at the Wuhan Institute of Virology and other institutions. "Gain-of-function" work is research that seeks to make deadly pathogens deadlier, including making pathogens airborne that previously were not and altering them to be better adapted to new hosts. The program followed another $3.7 million, 5-year project for collecting and studying bat coronaviruses, which ended in 2019, bringing the total to $7.4 million.

The NIAID was – and still is – led by Dr Anthony Fauci, the doctor in charge of the US's current coronavirus strategy.
US safety lapses
For why the US was funding China to do dangerous gain-of-function work with bat coronaviruses, we need to look back to 2014, when the US Centers for Disease Control (US CDC) had a series of safety lapses involving Ebola, anthrax and a deadly strain of bird flu, and a US army laboratory inadvertently shipped live anthrax samples to nearly 200 laboratories across the world.

The Lancet later recalled: "The news that dozens of workers at the Centers for Disease Control and Prevention (CDC) might have been exposed to anthrax, that vials of smallpox virus had been left lying around in an NIH storeroom, and that the CDC had unwittingly sent out samples of ordinary influenza virus contaminated with H5N1, shook faith in the country's biosafety procedures."
Moratorium
As a result of these alarming events, in 2014 the US government placed a temporary moratorium on funding "gain-of-function" research on certain viruses – influenza, Middle East Respiratory Syndrome (MERS), and Severe Acute Respiratory Syndrome (SARS).

However, one experiment that created a genetically engineered chimeric version of a bat coronavirus — one related to the virus that causes SARS – was already underway before the US moratorium began. The research was a collaborative program between the University of North Carolina, Harvard, and China's WIV.

The US National Institutes of Health (NIH) allowed it to go ahead while it was under review by the agency, according to Ralph Baric, an infectious disease researcher at the University of North Carolina at Chapel Hill who was involved in the study. The NIH eventually concluded that the work was not so risky as to fall under the moratorium, Baric said.

A report for the Washington Post describes the gain-of-function lab work that was being done at the WIV: "Dozens of routine studies required extracting viruses from bat feces and growing them in batches for use in a wide array of experiments. For some projects the researchers spliced genetic material from different coronaviruses to create chimeras that could more easily infect human cells for laboratory experiments."

The research prompted Chinese scientists to issue repeated warnings about the possibility of a new SARS-like disease jumping from bats to humans. As the Post remarks, "with each experiment came opportunities for an accidental exposure to dangerous pathogens".

In 2015 a research paper detailing the US and Chinese scientists' lab work with bat coronaviruses was published in Nature Medicine. The work was controversial, with one scientist commenting, "If the virus escaped, nobody could predict the trajectory."

The research had received funding from the National Institute of Allergy and Infectious Diseases (NIAID), the US National Institutes of Health (NIH), and the New York-based non-profit EcoHealth Alliance.

The president of EcoHealth Alliance is Peter Daszak, who has been a vocal proponent of the theory that SARS-CoV-19 jumped from an animal into humans. It might be considered to be in EcoHealth's interests to distract from the possibility that the virus escaped from a lab whose work it helped to fund.
NIH pulls funding
On 1 May this year, news emerged that the NIH had pulled its funding for coronavirus research, seemingly due to the lab escape hypothesis haunting its research partner, the WIV. EcoHealth put out a statement defending its research, saying that it "aimed to analyze the risk of coronavirus emergence and help in designing vaccines and drugs to protect us from COVID-19 and other coronavirus threats". In other words, EcoHealth was claiming that their risky gain-of-function research was "biodefence".
The "biodefence" conundrum
The "biodefence" claim is how gain-of-function research is often justified. The idea is that scientists breed more dangerous pathogens for the alleged purpose of finding a way to fight them. But as Sam Husseini, the communications director of the Institute for Public Accuracy, recently wrote, "While this work appears to have succeeded in creating deadly and infectious agents, including deadlier flu strains, such 'defense' research is impotent in its ability to defend us from this [SARS-CoV-2] pandemic."
"Wet market" theory "shaky"
The lab escape possibility is gaining media traction over the previous narrative, officially launched by the Wuhan Center for Disease Control and Prevention (CDC), that the virus had jumped naturally from wild animals to humans at the Huanan seafood and wildlife "wet market" just metres from the CDC. A close relative to SARS-CoV-2 has been identified in bats, and the theory runs that the virus either passed into humans directly from bats or through an intermediate host – for example, the pangolin, a scaly anteater which is hunted, traded dead and alive, and eaten in China.

The wet market theory was picked up by the global media and widely accepted as the a likely scenario, including by a group of scientists who wrote in Nature Medicine that SARS-CoV-2 is "not a laboratory construct or a purposefully manipulated virus" but likely emerged via natural selection in animals or humans, potentially at the Huanan market.

But evidence for the wet market theory, as a Washington Post article points out, is "shaky". Research by Chinese experts published in the Lancet in January showed the first known patient, identified on 1 December last year, had never been to the market, and more than one-third of the cases in the first large cluster had no connection to it. Also, the market didn't sell bats.
Biosafety expert says virus could have been released in lab accident
Richard Ebright, a Rutgers microbiologist and biosafety expert, told David Ignatius of the Washington Post that "the first human infection could have occurred as a natural accident," with the virus passing from bat to human, possibly through another animal. But Ebright added that it "also could have occurred as a laboratory accident, with, for example, an accidental infection of a laboratory worker". He said bat coronaviruses were studied at the Wuhan CDC at Biosafety Level 2, "which provides only minimal protection", compared with the top level BSL-4.

Ebright described a December video from the Wuhan CDC that showed staffers "collecting bat coronaviruses with inadequate [personal protective equipment] and unsafe operational practices". In addition, Ignatius cited two Chinese articles, from 2017 and 2019, describing the heroics of a Wuhan CDC researcher who, while capturing bats in a cave, "forgot to take protective measures" so that "bat urine dripped from the top of his head like raindrops".
US security suspicions
According to the Washington Post, national security officials have long suspected that either the WIV or the Wuhan Center for Disease Control and Prevention (CDC) lab was the source of the SARS-CoV-2 outbreak.

One senior administration official told the Washington Post, "The idea that it was just a totally natural occurrence is circumstantial. The evidence it leaked from the lab is circumstantial. Right now, the ledger on the side of it leaking from the lab is packed with bullet points and there's almost nothing on the other side."

The lab accident hypothesis also has support from within China. For instance, a report (not yet peer-reviewed and only available as a preprint) by a researcher based at the South China University of Technology concluded that the coronavirus "probably originated from a laboratory in Wuhan" – either the WIV or the CDC.
"Don't buy" claim that the virus didn't come from a lab – biotech expert
Biotech entrepreneur Yuri Deigin has also weighed in with a long article detailing how SARS-CoV-2 could well have been genetically engineered or "synthesized" in gain-of-function research, in a laboratory from which it escaped.

Deigin's article is technical, very detailed, and as far as we can tell, scientifically sound. In it, he challenges a false belief that is circulating among self-appointed experts who have claimed that the virus couldn't be a genetically engineered lab creation because it doesn't have a "signature" of genetic engineering.

He writes, "If you hear anyone claim 'we know the virus didn't come from a lab', don't buy it — it may well have. Labs around the globe have been creating synthetic viruses like CoV2 for years. And no, its genome would not necessarily contain hallmarks of human manipulation: modern genetic engineering tools permit cutting and pasting genomic fragments without leaving a trace. It can be done quickly, too: it took a Swiss team less than a month to create a synthetic clone of [SARS-]CoV2."

He points out that all the unusual features of SARS-CoV-2 are standard targets of coronavirus gain-of-function research, of the kind carried out in the WIV lab.

Deigin dismisses the conclusions of the Nature Medicine article that rejected the lab-made hypothesis and promoted the idea that it emerged through natural selection. He says, "There is no irrefutable evidence against it [the lab-made hypothesis] in the paper, just a loud 'we don't believe so' based on a shaky foundation."

Deigin paraphrases the Nature Medicine authors' argument as: computer says the way the virus binds to human cells is not ideal ("optimal"); thus SARS-CoV-2 must be the result of natural selection; therefore, this is strong evidence that SARS-CoV-2 is not lab-made.

But Deigin says, "Just because CoV2 differs from some 'optimal' virus, doesn't mean it could not have been created in a lab. Not the lab trying to create 'optimal' bioweapons, but a lab creating chimeras of naturally found strains, say, in bats and pangolins."

Deigin isn't the only expert who is unimpressed by the Nature Medicine authors' argument: Dr Michael Antoniou and Prof Stuart Newman have also strongly challenged it.
Inadequate safety standards
Evidence has emerged that the US government has long been concerned about poor safety standards at the WIV. According to a report in the Washington Post, two years before the COVID-19 pandemic began, US Embassy officials visited the WIV several times and sent two official warnings back to Washington about inadequate safety at the lab, which was conducting risky studies on coronaviruses from bats. The cables have fuelled discussions inside the US government about whether this lab or the Wuhan CDC was the source of the virus, even though conclusive proof has yet to emerge.

The Post article says that in January 2018, the US Embassy in Beijing took the unusual step of repeatedly sending US science diplomats to the WIV, China's first laboratory to achieve the highest level of international bioresearch safety (known as BSL-4). WIV issued a news release in English about the last of these visits, which occurred on March 27, 2018. In early April, WIV erased that statement from its website, though it remains archived on the Internet.
Accident-prone labs across the world
There is no room for claims that the US or any other country outside of China possesses the moral high ground when it comes to lab biosafety. In an article published by Salon titled, "Did this virus come from a lab? Maybe not – but it exposes the threat of a biowarfare arms race", Sam Husseini notes that while much of the media and political establishment have minimized the threat from such lab work, "some hawks on the American right like Sen. Tom Cotton, R-Ark., have singled out Chinese biodefense researchers as uniquely dangerous". But Husseini points out that "there is every indication that US lab work is every bit as threatening as that in Chinese labs. American labs also operate in secret, and are also known to be accident-prone".

Accidental pathogenic virus releases, sloppy procedures, and dangerous and unethical research have bedevilled research labs in the UK, the USA, and Russia, among other countries, over many decades.

A report in the Washington Post says that "such accidents occur dozens of times each year in high-security laboratories around the world, including in the United States".
Long-standing criticism of gain-of-function research
Many scientists have long been critical of gain-of-function research on pathogens. In the wake of the lab incidents involving anthrax in the US, over 200 scientists signed the Cambridge Working Group declaration arguing for a ban on experiments creating potential pandemic pathogens "until there has been a quantitative, objective and credible assessment of the risks, potential benefits, and opportunities for risk mitigation, as well as comparison against safer experimental approaches".

Marc Lipsitch, a founding member of the Cambridge Working Group, commented, "I still do not believe a compelling argument has been made for why these studies are necessary from a public health point-of-view." He added, "Enhancing potential pandemic pathogens in this manner is simply not worth the risk."

Recent disease-enhancing experiments, he said, "have given us some modest scientific knowledge and done almost nothing to improve our preparedness for pandemics, and yet risked creating an accidental pandemic."
Censorship in China
The question of where the virus originated is unlikely to be solved without an exhaustive independent investigation of the personnel and procedures in place at the labs. But it seems that won't happen any time soon.
According to Newsweek, the Chinese government appears to be censoring research on the origins of the COVID-19 epidemic by requiring scientists to run their studies by the government before publication. A cached version of that page from the China University of Geosciences in Wuhan that Newsweek reviewed (it's since been removed) shows that requirements were updated so that scientists would need to have their study approved by China's Ministry of Science and Technology before publication.
Also, the Chinese government has not provided US experts with samples of the novel coronavirus collected from the earliest cases. The Shanghai lab that published the sequence of the novel coronavirus genome on 11 January was quickly shut down by authorities for "rectification". And several doctors and journalists who reported on the spread early on have disappeared.
Human error
An article by Filippa Lentzos, an expert on biological threats and biosecurity, points out that although labs studying dangerous viruses and bacteria are built to protect researchers, the public, and the environment from harm, "lab design cannot overcome human error or poor training. With each experiment comes opportunities for accidental exposures and inadvertent infections. Accidents happen all the time in labs around the world."

Lentzos also points out that there have been documented cases of safety lapses in the course of work specifically with coronaviruses, resulting in workers suffering lab-acquired infections. She also cites an article by Yuan Zhiming, a chief scientist at the WIV, describing widespread deficiencies in biosafety training in China. Zhiming notes, "most laboratories lack specialized biosafety managers and engineers". He adds, "Maintenance cost is generally neglected; several high-level [BSL-3 labs] have insufficient operating funds for routine, yet vital processes… some BSL-3 laboratories run on extremely minimal operational costs or in some cases none at all."

Lentzos comments, "This is worrying as China has dozens of BSL-3 labs, and plans to build another half-dozen BSL-4 labs."
Time for a ban
It's time to ban pathogen gain-of-function research. As David Relman, a Stanford University professor of microbiology, said, "There are far too many examples of lab accidents. Our own CDC and everyone else has had accidents, even with very dangerous agents. There is simply no way around it, since humans are flawed — inconsistent, distractible — creatures."

Another expert, Toby Ord, a Senior Research Fellow at Oxford's Future of Humanity Institute, says the stakes could not be higher. He warns that a global pandemic triggered by gain-of-function research on viruses now poses one of the two main existential threats to humanity's continuing survival. Escapes of pandemic pathogens from even the highest biosafety level (BSL-4) labs are inevitable, he says, as is evident from their poor track record of biosecurity.