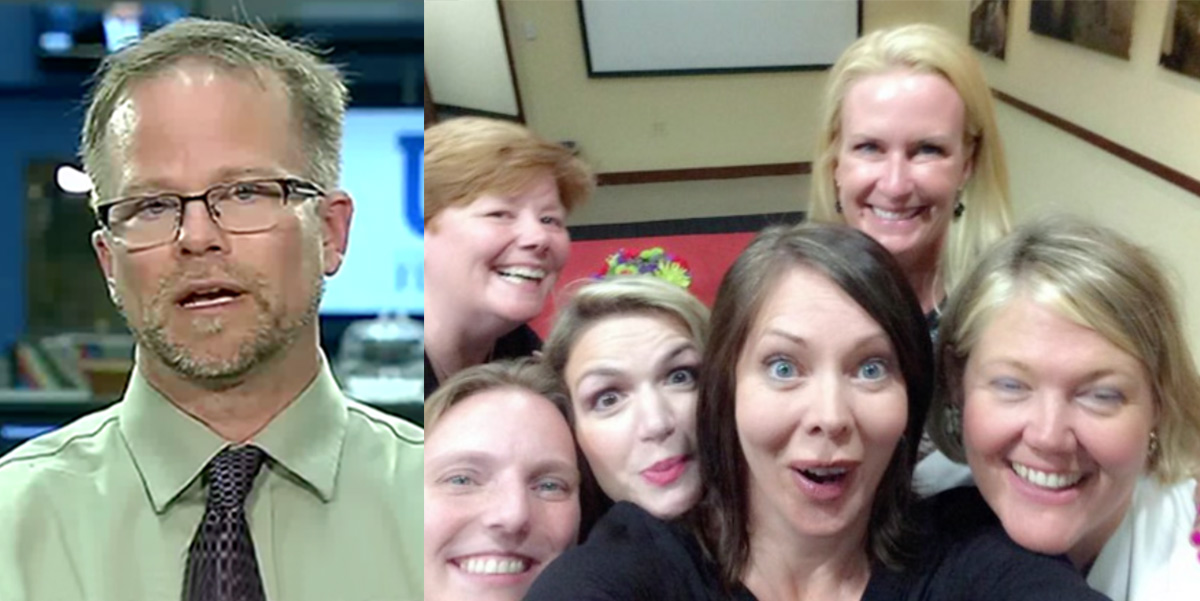 New allegations emerge of inappropriate behaviour by Kevin Folta
We recently reported how a women's shelter in Wisconsin had rejected donations from the well-known GMO promoter Kevin Folta, apparently because its director personally witnessed the University of Florida professor assault his wife.
Now in a surprise development, one of Kevin Folta's key supporters, Stephan Neidenbach, who won notoriety for his aggressive trolling of Folta's critics on social media, claims he has seen "independent verification" of the events reported by GMWatch.
Neidenbach used to have a photo of him and Folta with their arms around each other as his Facebook group's profile picture. And Folta has regularly thanked Neidenbach for his steadfast support, telling him on one occasion, "You're an evil genius. I'm flattered and grateful fo [sic] such support."
GMWatch received a legal threat claiming that a photo of Stephan Neidenbach with his arm around Kevin Folta is copyrighted and, therefore, cannot be published here. The photo has been removed, while we take legal advice, and replaced by a satirical parody. The original version of this page is archived here.
But now Neidenbach has published quotes from what is said to be a statement by a friend of the Foltas, reporting more alleged abuse by Folta of his wife Roxanne, as well as suggesting possible inappropriate contact with a student.
According to the friend, "Roxanne discovered a text in which Kevin addressed the South American female student [who his wife thought Folta was showing undue interest in]. Kevin advised that she and her girlfriend get a room next to his because they were going to 'party like rock stars'.
"Roxanne then proceeded to the bedroom to confront Kevin. I went to the guest bedroom that is on the other side of the house. The next morning, Roxanne showed me a bruise on her arm and a bump on her head. She told me that Kevin was trying to take the phone away from her and they wrestled to the floor where her head was bumped and her arm twisted behind her back until she released the phone."
We have also seen this statement and, although its contents are hearsay, when added to the eyewitness account of the director of the women's shelter, these new allegations seem to support her conclusion that the assault she witnessed was part of a wider pattern of spousal abuse.
The new allegations also add to the urgent need for the appropriate authorities to start investigating. This includes, of course, Kevin Folta's employers - the University of Florida.
Neidenbach, Folta's former ally, agrees that there are serious reasons why "an investigation into Professor Folta is warranted by the University of Florida."
So too, it seems, does Anastasia Bodnar, a director of the pro-GMO group Biofortified, which until very recently had Kevin Folta as a co-director.
In a comment under Neidenbach's post about the alleged abuse by Folta, Bodnar wrote, "Hurting someone is wrong. Domestic violence is wrong. Did that happen here? I don't know, but I hope the appropriate authorities investigate."
Bodnar was previously identified as a member of the "Kevin Folta fan club".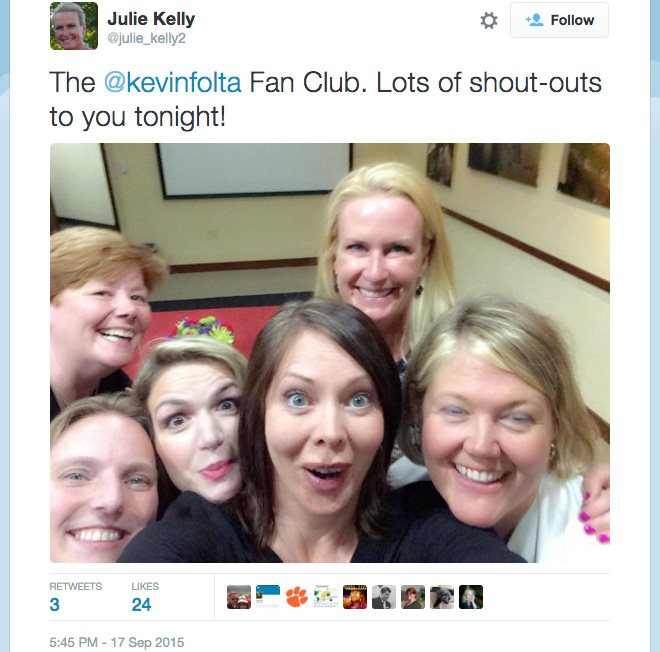 Front (left to right):
Anastasia Bodnar – a director at Biofortified. Kevin Folta was until recently a co-director
Yvette D'Entrement – aka the SciBabe. Worked until recently for the pesticide maker and Monsanto collaborator Amvac
Cami Ryan – Monsanto's Social Sciences Lead
Julie Gunlock – Senior Fellow at The Independent Women's Forum, an anti-feminist right-wing public policy group, which grew out of Women for Clarence Thomas. Thomas is an ultra-conservative member of the Supreme Court and a former Monsanto attorney.
Back (left to right):
Janice Person – Monsanto's Online Engagement Director. Helped set up GMOLOL
Julie Kelly – pro-GMO blogger whose husband is a lobbyist for agribiz giant ADM


Report: Jonathan Matthews