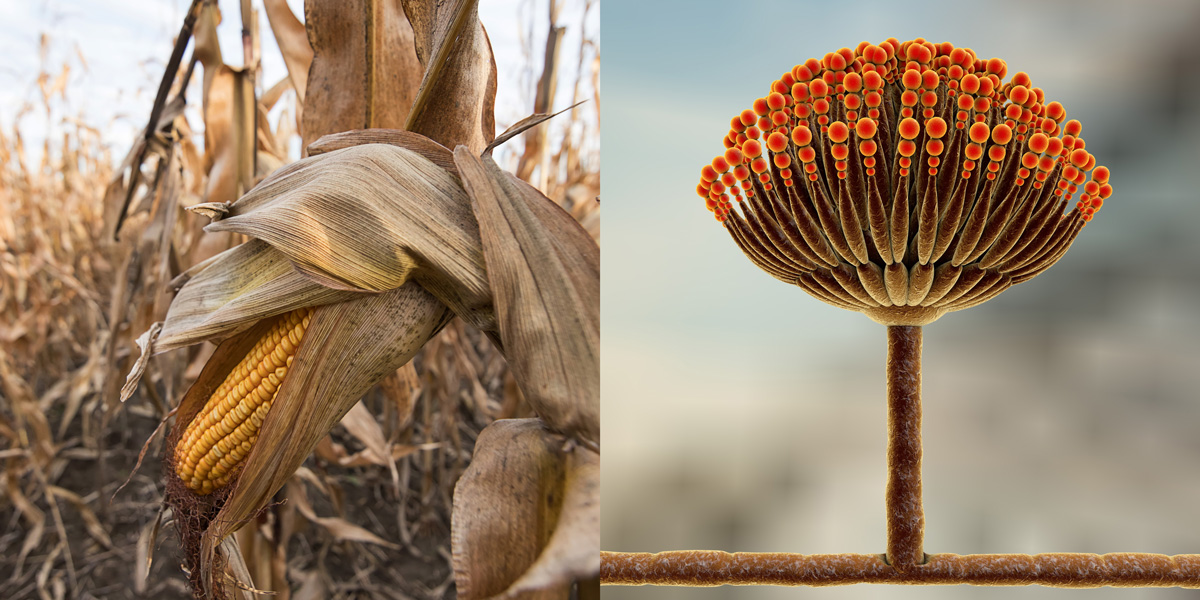 A GMO corn designed to resist aflatoxin contamination is neither needed nor proven safe to eat
An article titled, "New GMO to reduce cases of liver cancer" has been published on the AgWeb farm journal website.

The article, by AgWeb's Sonja Begemann, breathlessly announces, "Amid the GMO debate, one researcher is striving to use genetic modification to not just improve crop health, but potentially save consumer lives. Aspergillus, which creates carcinogenic aflatoxin, can now be controlled through genetic modification."

The article explains, "Aflatoxins are found in corn, peanuts, cottonseed, milk, walnuts, pistachios and Brazil nuts. In the US farmers can be turned away for having as few as 20 parts per billion (ppb) of the toxin."

A researcher who helped develop the GM corn, Monica Schmidt of the University of Arizona, is quoted as saying, "This [new GMO corn] will make a difference in the US, but will make the biggest difference in the undeveloped world. There they don't test corn [for aflatoxins] and about 4.5 billion people consume the toxin."

Schmidt adds that people in undeveloped countries are 16 to 32 times more likely to develop liver cancer. In addition, aflatoxins can stunt children's growth and damage immune systems. The new GMO corn shuts the toxin down and doesn't allow it to accumulate in the corn kernel.

Using RNA interference (RNAi) technology, the researchers silenced the aflatoxin genes in aspergillus fungi in only the corn's kernels. According to the article, "The ear could still show the greenish, powdery fungal spores on the surface, however, aflatoxin should not enter the kernels."
Non-GMO corn got there first
Is this finally a GMO that humanity actually needs?

Hardly. Non-GMO corn lines that resist aflatoxin contamination have been available since 2010. They were developed by USDA scientists. And unlike the GMO version, they've actually been field trialled successfully and have been available to breeders for several years. One of the research team has published a peer-reviewed paper on the corn lines.

Most importantly, the non-GMO corn lines don't pose the considerable risks attached to RNAi technology. As described by Prof Jack Heinemann and co-authors in a peer-reviewed article, these can include the silencing of non-target genes in animals or humans that are exposed to the RNAi crop. The authors recommend long-term feeding trials in at least two different animal species.

While Schmidt promotes her GMO corn as having the potential to "improve food security", she apparently hasn't even tested it in any short-term animal feeding studies.

Any countries targeted to receive the GMO corn should reject it, citing the lack of safety studies, and demand the non-GMO corn lines instead.