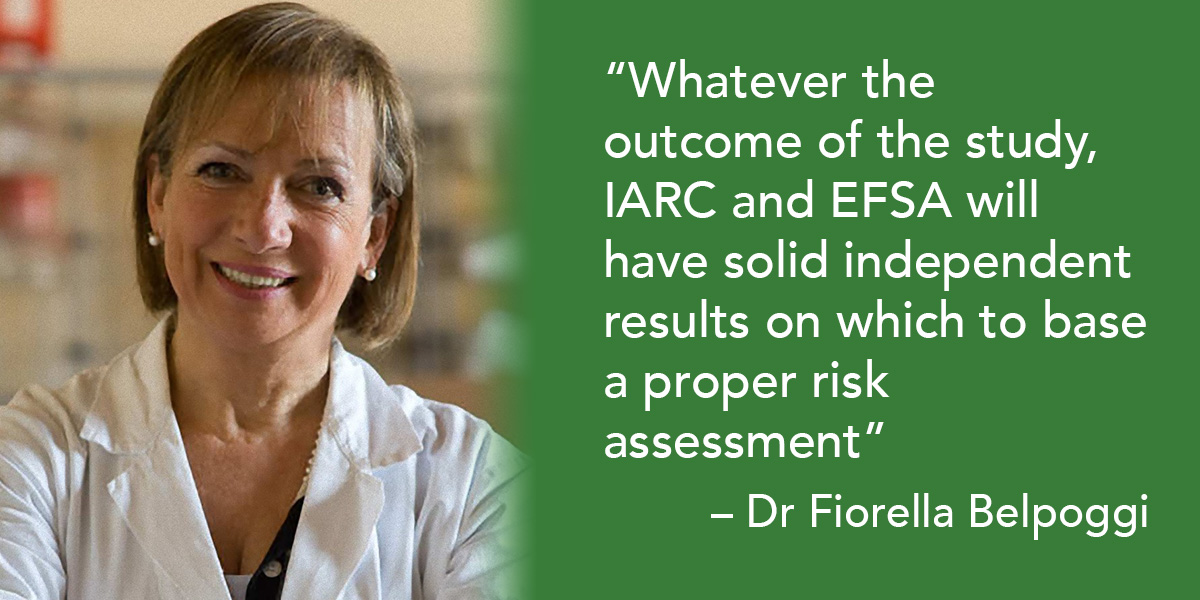 A new experiment will use realistic doses and exposures to help settle the argument over the herbicide's cancer risks
The World Health Organisation's cancer agency IARC says the herbicide glyphosate is a probable human carcinogen, but the European Food Safety Authority (EFSA) says it's unlikely to pose a cancer risk. Who is right?
From May this year, the Ramazzini Institute in Bologna, Italy will try to answer that question by conducting an independent research project supported by its own resources and the commitment of its 27,000 members.
Dr Fiorella Belpoggi, director of the Institute's Cesare Maltoni Cancer Research Centre, which will carry out the study, said: "To settle disputes between IARC and EFSA, what we need is the results of independent research such as we are proposing to carry out. Meanwhile, the precautionary principle stands."
Ramazzini president, Simone Gamberini, is asking public institutions, companies, associations and individual citizens to rally round and help fund the study.
The European Commission has postponed a vote by EU member states on the renewal of the approval of glyphosate – a renewal that is being firmly opposed by Italy and other countries.
"In view of the uncertainty, one simply must apply the precautionary principle and strictly limit exposure to this substance so that we don't damage our health," said a statement issued by the Cesare Maltoni Cancer Research Centre.
"At the same time we need to understand properly whether there are any chronic effects from this substance, apart from cancer. Scientific uncertainty only leads to confusion, waste of energy and money, and no benefit to public health. If a substance is carcinogenic, the only way to avoid exposure is to ban it worldwide."
The main concern is for children, who are exposed through the placenta during pregnancy and through their mother's milk when they are born. While growing up they daily come into contact with contaminated food and water which might alter the normal development of the endocrine system. Early exposure may cause various kinds of degenerative diseases – infertility, diabetes and even cancer. The Ramazzini team will be investigating these aspects of exposure.
"To get over the scientific impasse over glyphosate," says Belpoggi, "from May onwards, the Ramazzini Institute is starting an in vivo experimental study to validate the dosing method in biological matrices such as the blood, urine and tissues; to assess the toxic effects on target organs; and to define doses and methods to be used in the carcinogenicity study which is scheduled to begin in 2017."
The Ramazzini Institute has been concerned with glyphosate for four years. According to the Institute, scientists all over the world have helped draw up a protocol which will enable one single experiment (thus minimizing the numbers of rats involved) to evaluate and identify the risks associated with glyphosate at doses comparable with what is currently allowed in humans both in the USA and in Europe. These low doses are currently assumed to be risk-free.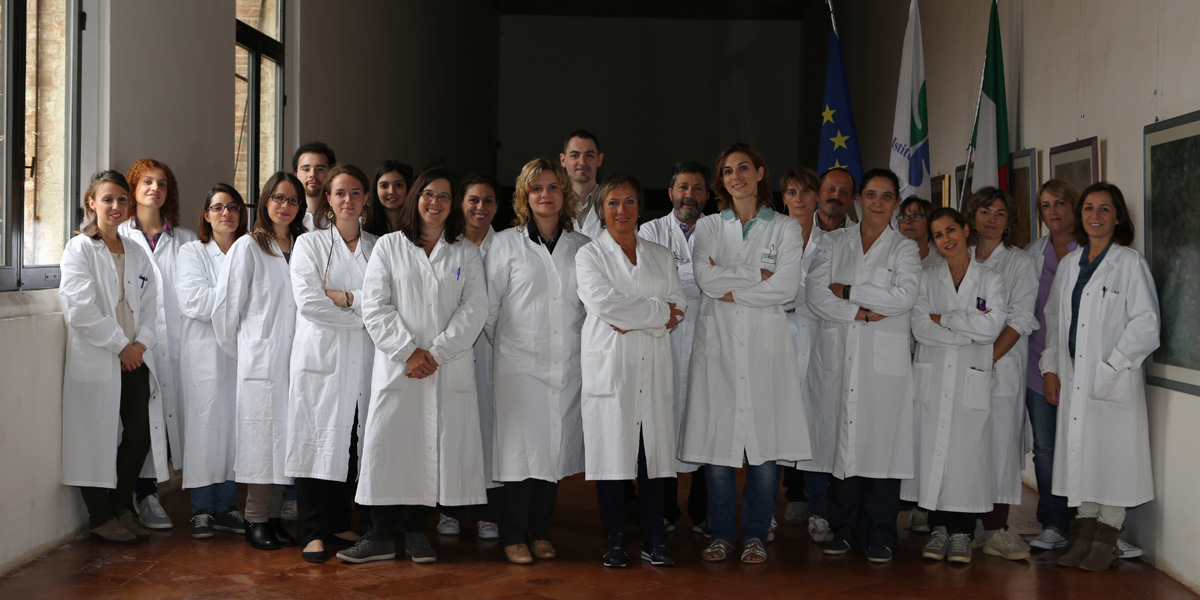 A human-equivalent model will be used in which exposure will begin during the mothers' pregnancy. Toxic effects will also be assessed in terms of genetic expression and parameters relating to infertility, impaired development and growth trends. Any differences in tumour incidence relating to glyphosate treatment will also be evaluated.
"Whatever the outcome of the study," Belpoggi says, "IARC and EFSA will have solid independent results on which to base a proper risk assessment."
"This study is being launched thanks to the commitment of the 27,000 members of the Social Onlus Ramazzini Institute Cooperative", stresses the Ramazzini president, Simone Gamberini. "One may say that in this case Italian cooperation is setting out to solve a global issue." Gamberini calls for other individuals and organisations to get involved and help fund the experiment: "The fundraising appeal supporting the research is addressed to everyone: public institutions, firms, associations and individual citizens".
To make a donation (in Italian):
http://www.ramazzini.org/come-sostenerci/dona-subito/
Source: Cesare Maltoni Cancer Research Centre, Ramazzini Institute, Italy
The image within the article shows the research team of the Ramazzini Institute.