Latest Videos
We've trawled the web in search of the best videos on GM and related issues. You've sent us your favourites, and together we've created a fascinating and informative collection. Please let us know anything we've missed.
We've divided the videos into categories (like Must-see, Agriculture, Corporations, Latin America) and created an Index of speakers, where you can check out who's in the videos, and an Index of GM crops and foods.
Details
Transgenic animals have been genetically engineered to carry genes from other species. The biotech industry claims that through GM it can create larger sheep that grow more wool, cows that produce insulin in their milk and goats that produce spider silk for materials production.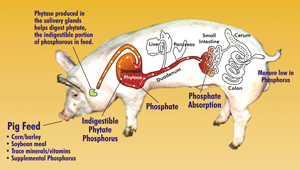 Genetically Modified Pig "Enviropig" shelved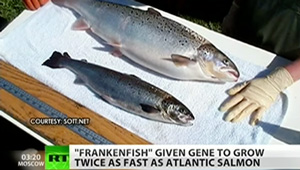 Frankenfish: Genetically engineered salmon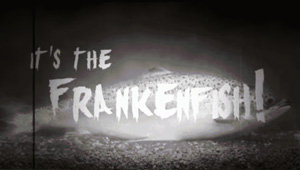 Stop Frankenfish
Details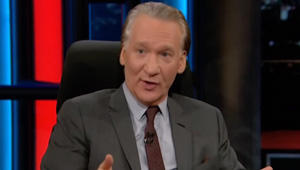 Bill Maher on the money that went against Prop 37 and GMO labeling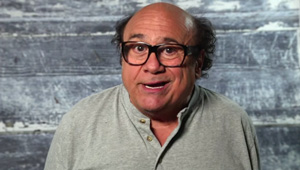 Right to Know: Vote Yes on Prop 37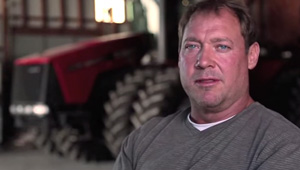 Labeling is a win for farmers and a win for consumers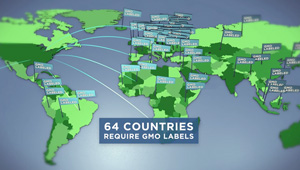 GMOs are labeled in 64 Countries, Why not here?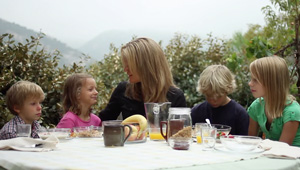 Just Label It: Labels matter to Moms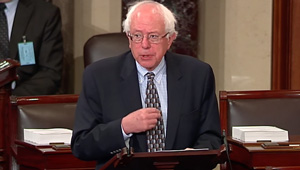 Senator Sanders speech on the need for GM labeling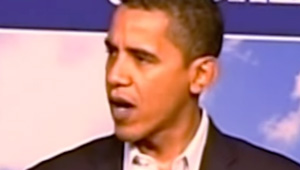 Obama promised to label GMOs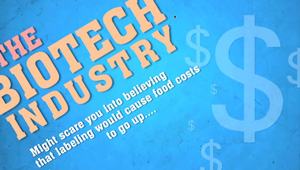 Eat Food and Live in California? You have a right to know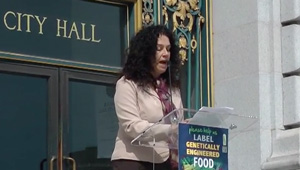 2012 California Right to Know Rally - GMO Labeling
Details
This section contains films that place GM in the wider context of corporate control of agriculture and food production and that show how farmers and consumers' interests are being overridden.
Farmers Speak: Bust Up Big Ag features passionate presentations by US farmers who find themselves caught up in the profiteering of giant agribiz companies.
At GMWatch we've focused more on GM food crops than GM trees. But GM trees are a serious threat to ecosystems and to tree crops, like fruits. The award-winning film, A Silent Forest, is a real eye-opener.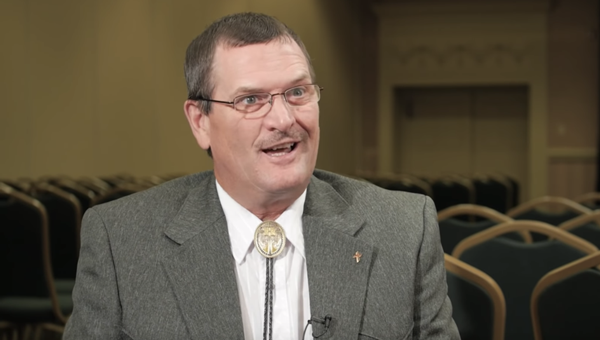 GMO crops: A farmer's experience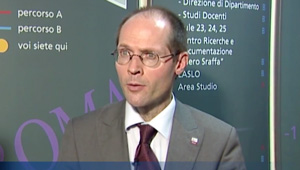 Olivier de Schutter, UN Special Rapporteur: GMOs "have not benefitted poor farmers"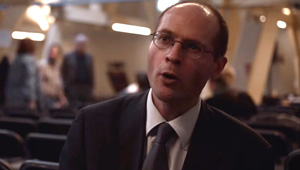 Olivier de Schutter: Why are GM crops not the solution?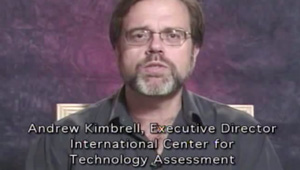 Challenging Corporate Globalization - including genetic engineering and nanotechnology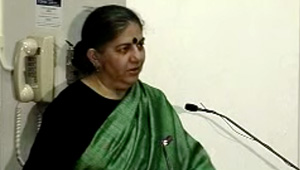 The New Food Wars: Globalization GMOs and Biofuels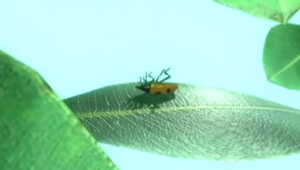 A Silent Forest – The Growing Threat, Genetically Engineered Trees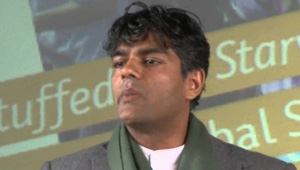 Stuffed, Starved and Sprayed: Raj Patel on GM, Agro-Ecology and LBAM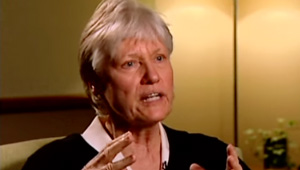 Claire Hope Cummings Speaks Out: Part 1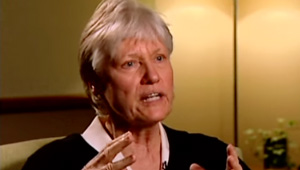 Claire Hope Cummings Speaks Out: Part 2
Details
This section contains some of the most compelling videos we've come across. They cover a wide variety of topics as we've cherry picked from all the different categories.
Among our absolute favourites is this extract from the film The Corporation about how Monsanto got Fox News to kill an investigative news report into its genetically engineered cattle hormone.
Another treat is hearing razor-sharp economist Dr Raj Patel put the case against globalized corporate agriculture, including GMOs, and its efforts to marginalise the planet-wide push for a more environmentally sensitive approach to food production (agroecology).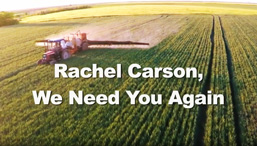 The dangers of glyphosate (Roundup) in our food supply are clear and present.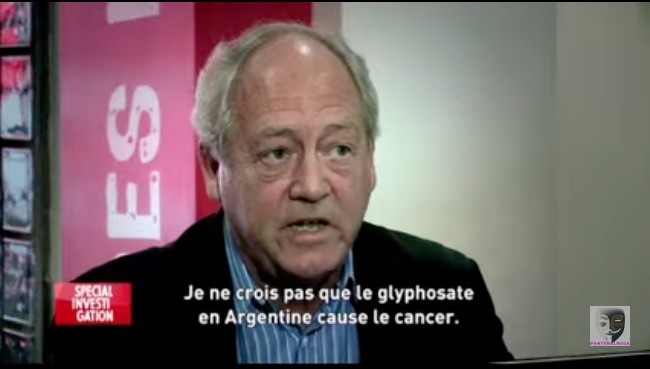 Lobbyist Patrick Moore freaks out when offered a glass of glyphosate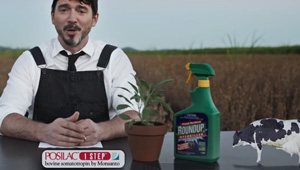 The Undercurrent: why are we being fed by a poison expert? Monsanto and Roundup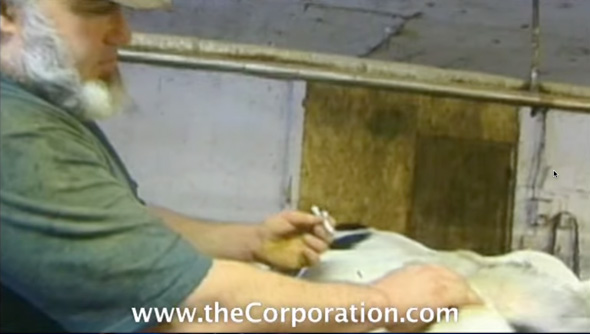 Monsanto kills Fox News story of their BGH hormones in your milk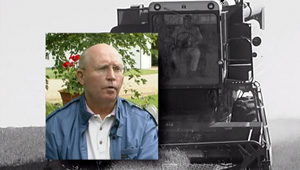 Grains of Truth - The real cost of America's GMO harvest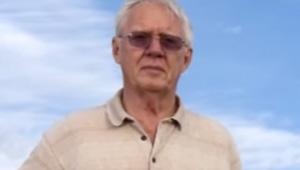 How Monsanto put this farmer in court over GE seed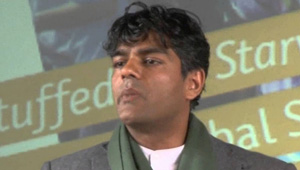 Stuffed, Starved and Sprayed: Raj Patel on GM, Agro-Ecology and LBAM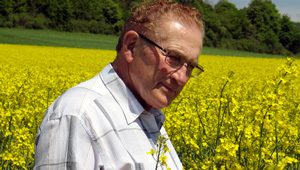 Percy Schmeiser - David versus Monsanto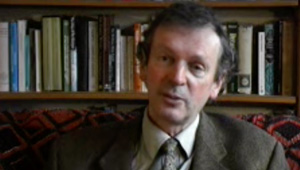 Monsanto Will Own All Seed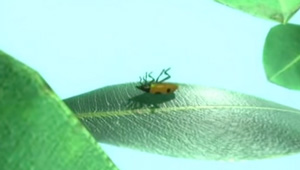 A Silent Forest – The Growing Threat, Genetically Engineered Trees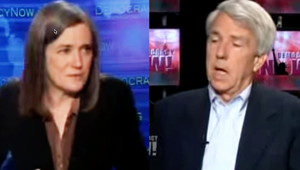 Monsanto's Harvest of Fear 1/2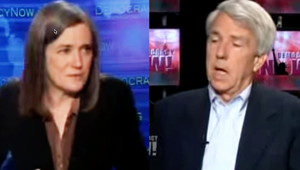 Monsanto's Harvest of Fear 2/2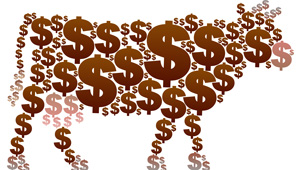 Killing Fields: The True Cost of Cheap Meat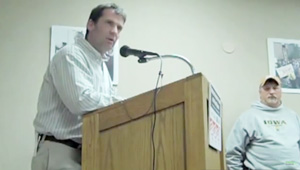 Farmers speak: bust up Big Ag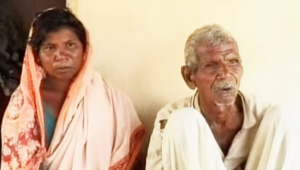 Monsanto Indian Farmer Suicide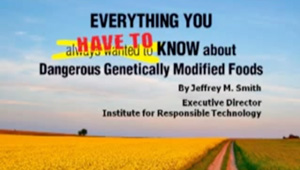 Everything you have to know about dangerous genetically modified foods
Details
Dr Rene Van Acker, Professor, Associate Dean External Relations OAC, University of Guelph, Canada
Jane Akre, investigative reporter
Britt Bailey, Center For Ethics and Toxics, talks about
Larry Bain, Chef, San Francisco
David Baker, president, Community Against Pollution, Anniston, Alabama
Hanny Van Beek, farmer and chair, Dutch Arable Farming Union
Prof Robert Bellé, National Centre for Scientific Research, Pierre and Marie Curie Institute, France
Dr Charles M Benbrook, Former Director, Board of Agriculture, National Academy of Science
Dr Philip Bereano, Professor Emeritus at the University of Washington
Dr Pushpa M Bhargava, founder director, Center for Cellular & Molecular Biology
Mahesh Bhatt, filmmaker and social activist
Brent Blackwelder, Friends of the Earth
Terry Boehm, Vice-President, National Farmers' Union, Canada
Melanie Bondera, GMO-Free Hawaii
Jose Bove, Farmer Leader, France
Beth Burroughs, Executive Director, Edmonds Institute, talks about
Richard Burroughs, veterinarian at the US FDA in charge of reviewing Monsanto's data on its GM bovine growth hormone Posilac
George H. Bush, then vice president of the United States, later president
Dr Elena Alvarez Buylla, National Ecology Institute of Mexico
Dr Neil J Carman, Clean Air Program Director, Lone Star Chapter of Sierra Club
Dr David Carpenter, MD, professor, Environmental Health and Toxicology Division, School of Public Health, University at Albany
Kirtana Chandrasekaran, Friends of the Earth, UK
Dr Ignacio Chapela, Department of Environmental Science, Policy and Management, University of California, Berkley
Dr Shiv Chopra, former scientist at Health Canada, talks about
Aziz Choudry, organizer, GATT Watchdog
Dr Eric Cleveland, UHH College of Agriculture
Ken Cook, president, Environmental Working Group
Claire Hope Cummings, journalist, environmental lawyer, and author
Tanya Datta, reporter/journalist
Dr Patrick Dixon
Steven Druker, lawyer and director, Alliance for Biointegrity
Dr Samuel Epstein, head of the Cancer Prevention Coalition
Nancy Evans, Communications Consultant, The Breast Cancer Fund
Dr Stanley Ewen, former co-researcher with Arpad Pusztai on the GM potato study
Grazia Francescato, President, Italian Green Party (Rome)
Roberto Franco, Deputy Secretary of Agriculture, Paraguay
Deborah Koons Garcia
Dan Glickman, former US secretary of agriculture talks about
Aldo Gonzales, president of an indigenous people's organization, Mexico
Diane Joy Goodman, Farm Box, Products Consulting
Mamadou Goita, Civil Society Activist, Mali
Prof Richard Gray, agricultural economist, University of Saskatchewan
John Hagelin, PhD, Physicist, 2000 US Presidential Candidate
Michael Hansen, senior scientist at the Consumers Union of the United States
Peter Hardin, Editor and Publisher of the Milkweed
Simon Harris, Organic Consumers Association
Brad Hash, Native Forest Network board member, talks about
Margaret Haydon, Health Canada scientist
Karen Heisler, US Environmental Protection Agency, Agricultural Initiative Program, talks about
Eric Hoffman, Friends of the Earth
John Hoffman, vice president of the American Soybean Association (part-funded by Monsanto)
Cathy Holtslander, Saskatchewan Organic Directorate, Canada
Rick Howard, Professor of Biology, Purdue University, Indiana, USA
Dr Don Huber, coordinator of the Emergent Diseases and Pathogens committee of the American Phytopathological Society
Makiko Irisawa, Environmental Activist
Dr Brian John, GM-Free Cymru
Takar Kate, Indian agronomist
Prof. Masaharu Kawata, molecular biologist, University of Nagoya
Andrew Kimbrell, Executive Director, Center for Food Safety,
Rajesh Krishnan, Greenpeace, India
Dennis Kucinich, US Democratic Party Congressman
Renate Künast, Former German Minister for Consumer Protection
Kavitha Kuruganti, member secretary, Coalition for GM-free India
Toivi Lahti, organic farmer, Hawaii
Marc Lappé, Center for Ethics and Toxics, speaks about
Dr Peggie Lemaux, University of California, Berkeley
Marc Loiselle, Canadian organic farmer
Patty Lovera, Food & Water Watch
Miguel Lovera, head of SENAVE, Paraguay's food and agricultural service
James Maryanski, former head of the biotechnology department of the US FDA, talks about
Richard Matteis, Executive Vice President, California Seed Association, California Grain & Seed Association
Jonathan Matthews, director of GM Watch
Jason McKenny, Purisima Greens Farm
Martina McGloughlin, Director, Biotechnology Program, University of California, Davis, talks about
Joe McGonigle, Vice President, Aqua Bounty Farms
Joseph Mendelson, Legal Director, Center for Food Safety
Anuradha Mittal, First Institute for Food and Development Policy, talks about
Dr L Mohan, director, Dept of Animal Husbandry, AP, India
Pat Mooney, executive director, ETC Group
George Monbiot, journalist, broadcaster and writer
Monica Moore, Pesticide Action Network
Ralph Nader, Green Pary Activist
Surendra Nath Naik, Minister of Agriculture, Orissa, India
Dr. Ricardo Navarro, president of Friends of the Earth El Salvador (CESTA)
Nell Newman, Newman's Own Organics
Getulio de Oliveira, Leader of Guarani Kaiowa people, El Dorado, Brazil
Tomas Palau, Sociologist, Instituto Base IS, Paraguay
Dr Lorrin Pang, MD, MPH, Maui District Health Officer (speaking as a private citizen)
Mike Papantonio, attorney
Moe Parr, seed cleaning contractor, Indiana, USA
Raj Patel, economist and author
Keith Pavo, organic farmer, Saskatchewan
Jeff Pera, Live Power Community Farm
Ann Peterman, co-director, Global Justice Ecology Project
Mike Phillips, Executive Director for Food and Agriculture, Biotechnology Industry Organization
Ian Pryme, PhD, University of Bergen
Dr Arpad Pusztai, former scientist at the Rowett Institute, Scotland
Dan Quayle, former vice president of the United States
Dr Anbumani Ramadoss, Union Minister for Health and Family Welfare, India
H.H. Yogrishi Swami Ramdev, founder, Bharat Swabhiman Trust
Jairam Ramesh, Environment Minister, India
Mullakkar Ratnakaram, Minister of Agriculture, Kerala, India
H.H. Sri Sri Ravishankar, founder, Art of Living
Silvia Ribeiro, ETC Group, Mexico
Jeremiah Ridenour, CEO, Wildwood Natural Foods, talks about
Jeremy Rifkin, author and president, Foundation for Economic Trends
Aruna Rodrigues, social activist
Peter Rosset, Co-Director, Food First, Institute for Food and Development Policy
Troy Roush, US farmer
Kiran Sakhari, Indian agronomist
William Sanjour, former toxic waste expert with the US Environmental Protection Agency
Prof Dwi Andreas Santosa, Molecular Geneticist, Indonisia
Percy Schmeiser, Canadian Family Farmer
Prof. Gilles-Eric Séralini, president of CRIIGEN research group, France, talks about
Robert Shapiro, former CEO of Monsanto
Devinder Sharma, food policy analyst talks about
Dr Mira Shiva, medical doctor and public health activist
Dr Vandana Shiva, Indian farmer, activist, and founder of the farm NGO Navdanya,
Rajkumar Singh, farmer, Mehtawali, Bathinda, Punjab, India, talks about
Hartej Singh, farmer, Punjab, India
Yudhvir Singh, coordinator and member secretary, Indian Coordination Committee of Farmers' Movement, India
Jeffrey Smith, author, talks about
Gerson Smoger, lawyer representing Vietnam veterans
Steven Sprinkle, Certified Organic Farmer
James Steel, investigative journalist
Martin Stephan, Rainforest Action Network
Dr David Suzuki, geneticist
Venkat Swamy, farmer, Medipally, AP, India
Laura Tarantino, Food and Drugs Administration
Michael Taylor, former Monsanto attorney who oversaw the FDA's biotech policy was drafted (some say he wrote it)
Dr Christoph Then, Greenpeace
Kishore Tiwari, farm activist
Brian Tokar, Institute for Social Ecology and Author
Prof Terje Traavik, Institute of Gene Ecology, Norway
Dr Colin Tudge, biologist and writer talks about
Petrona Villasboa, a mother from Paraguay
Steve Wilson, investigative reporter
Details
Aubergine – see eggplant
Brinjal – see eggplant
Canola (oilseed rape)
Corn (maize)
Cotton
Eggplant (aubergine/brinjal)
Fish
Maize – see corn
Milk (produced using rBGH, aka rBST)
Oilseed rape – see canola
Papaya
Peppers
Pigs
Potatoes
rBGH/rBST – see milk
Rice
Salmon – see fish
Soya
Tulsi (Indian Basil)
Taro
Trees
Turmeric
Wheat
Subcategories