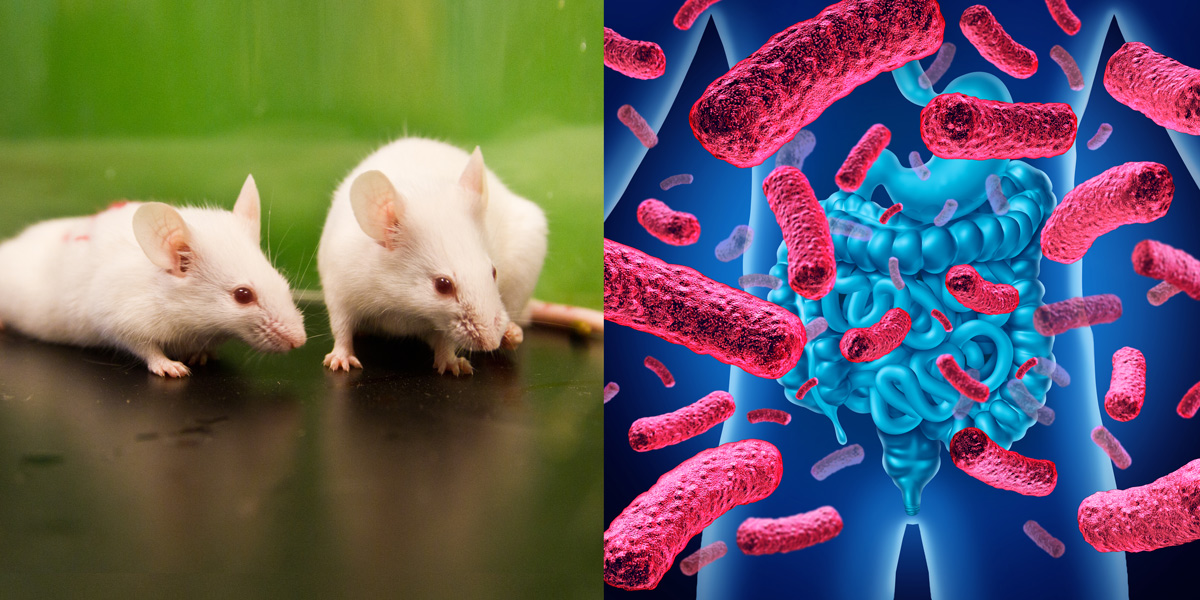 Researchers conclude relationship between environmental pollutants and microbiome is underestimated
A new study in mice shows that 2,4-D, a herbicide used on GM crops engineered to tolerate it (notably corn and soybean), disrupts the gut microbiome at doses below regulatory permitted levels. See the abstract below.

The balance of the microbiome is now known to be crucial to health. It affects a large number of disease conditions, from obesity to anxiety to cancer.

The new study shows that regulators need to add effects on the gut microbiome to the portfolio of tests required to assess chemical toxicity. This is currently NOT done.

Studies in rodents are accepted as relevant to human health risks.

In a previous study, Roundup, the main herbicide used with GM crops, and its active ingredient glyphosate were shown to impact the gut microbiome of rats when administered at very low, supposedly safe doses. Another study showed that glyphosate disrupted the gut microbiome of honeybees and increased the mortality of bees exposed to a pathogen.
---
Subchronic low-dose 2,4-D exposure changed plasma acylcarnitine levels and induced gut microbiome perturbations in mice
Pengcheng Tu, Bei Gao, Liang Chi, Yunjia Lai, Xiaoming Bian, Hongyu Ru and Kun Lu
Scientific Reports (2019) 9:4363
https://doi.org/10.1038/s41598-019-40776-3

The gut microbiota critically confers various health benefits, whereas environmental chemicals can affect its constitution and functionality thereby increasing disease risk. In the present study, we aim to evaluate the toxic effects of a wildly-used herbicide 2,4-D (2,4-dichlorophenoxyacetic acid) on the gut microbiome and host using an occupationally relevant dose. A mouse model was used combined with metagenomic sequencing and metabolomic profiling to examine the alterations induced by subchronic low-dose 2,4-D exposure in fecal and plasma samples. The metagenomics results revealed a distinct gut microbial community with profound changes in diverse microbial pathways including urea degradation, amino acid and carbohydrate metabolism in 2,4-D-treated mice. Moreover, the metabolomics results revealed that the metabolic profiles in treatment group were differentiated from control group in both fecal and plasma samples. Toxic effects on the host of 2,4-D at an occupationally relevant dose were observed indicated by decreased acylcarnitine levels in plasma. These findings indicated that 2,4-D can cause toxicity and substantially impact the gut microbiome in mice at occupationally relevant doses, inferring that the relationship between environmental contaminants and microbiota is largely underestimated calling for more comprehensive consideration of the toxicity of occupational exposures.