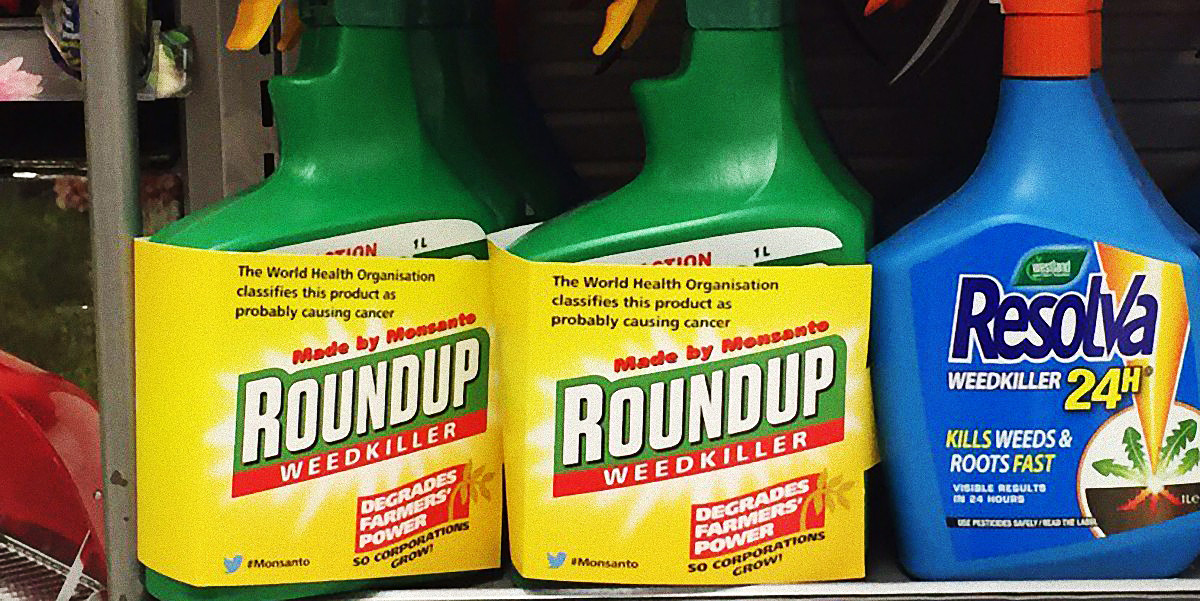 Truth-in-labelling campaign – order your campaign pack now!
Monsanto's toxic chemicals are dangerous for the environment and our health. We have less than a month to kick them out of the EU.

Monsanto's flagship weedkiller, Roundup, is made from a chemical called glyphosate that the World Health Organisation has found to probably cause cancer. Yet its use is now so widespread that traces are found in one out of every three loaves of bread in the UK.

The EU is considering renewing the licence to sell the chemical but over one million people across Europe are opposing this. Will you join the movement?

Help Global Justice Now expose the truth behind Roundup's labels. (While this is a UK-based campaign, it would be great if it were copied worldwide.)
Take action now
In April, the European Parliament called for heavy restrictions on the use of glyphosate, demanding a ban on all non-professional uses. This statement is not binding but may have an impact on the final decision on 18/19 May.

Global Justice Now needs your help to expose Monsanto's secrets far and wide so that as much pressure is put on the EU as possible. And we only have days to take action and help stop the relicensing.

Join hundreds of other people and help re-label Monsanto's Roundup bottles to expose their toxic secret.

Here's how:
1) Request your campaign pack, which includes spoof Roundup labels and leaflets.
2) Then head down to your local retailer.
3) Put the label onto a 1L Roundup spray bottle.
4) Take a photo and share it on Twitter or Instagram using the hashtags #Monsanto and #MonsantoExposed – or email it to This email address is being protected from spambots. You need JavaScript enabled to view it.

Request your campaign pack now:
http://monsanto.globaljustice.org.uk/?utm_source=twitter&utm_medium=social&utm_campaign=monsanto_label&utm_content=thank_you_email

Source: Global Justice Now
March Against Monsanto
On 21 May 2016 March Against Monsanto will hold events all over the world. Details here.